Interior Design Alliance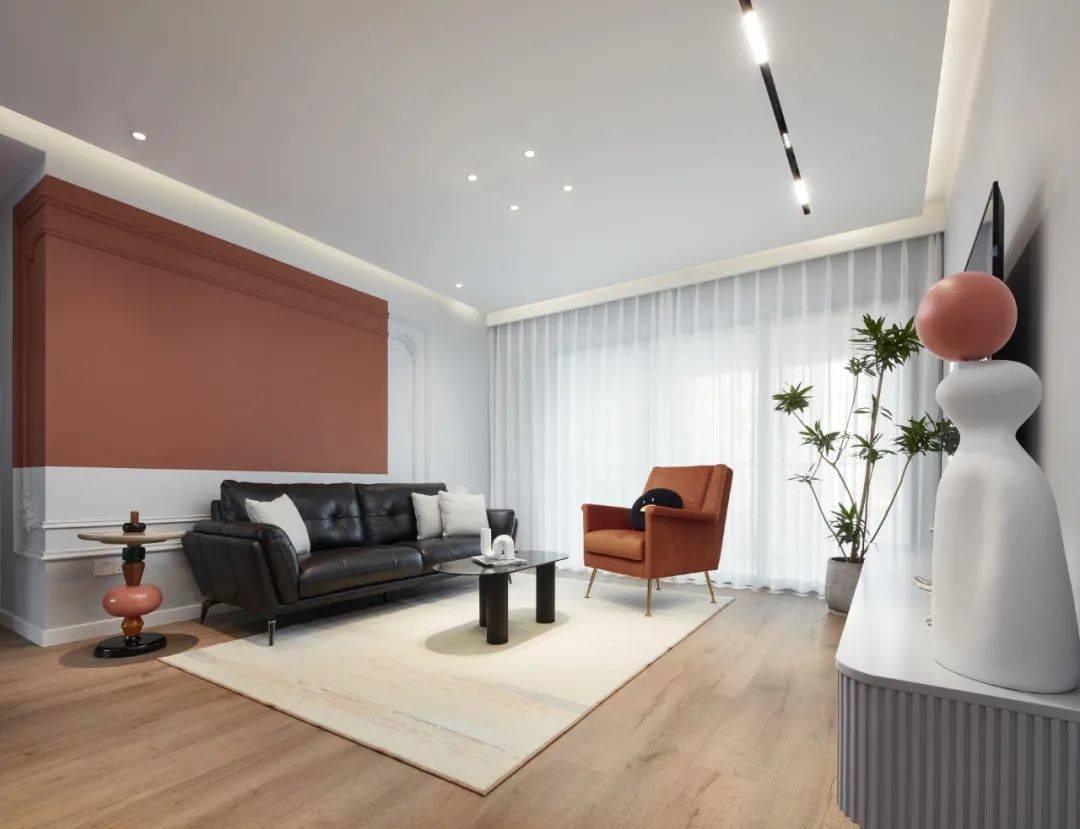 Modern retro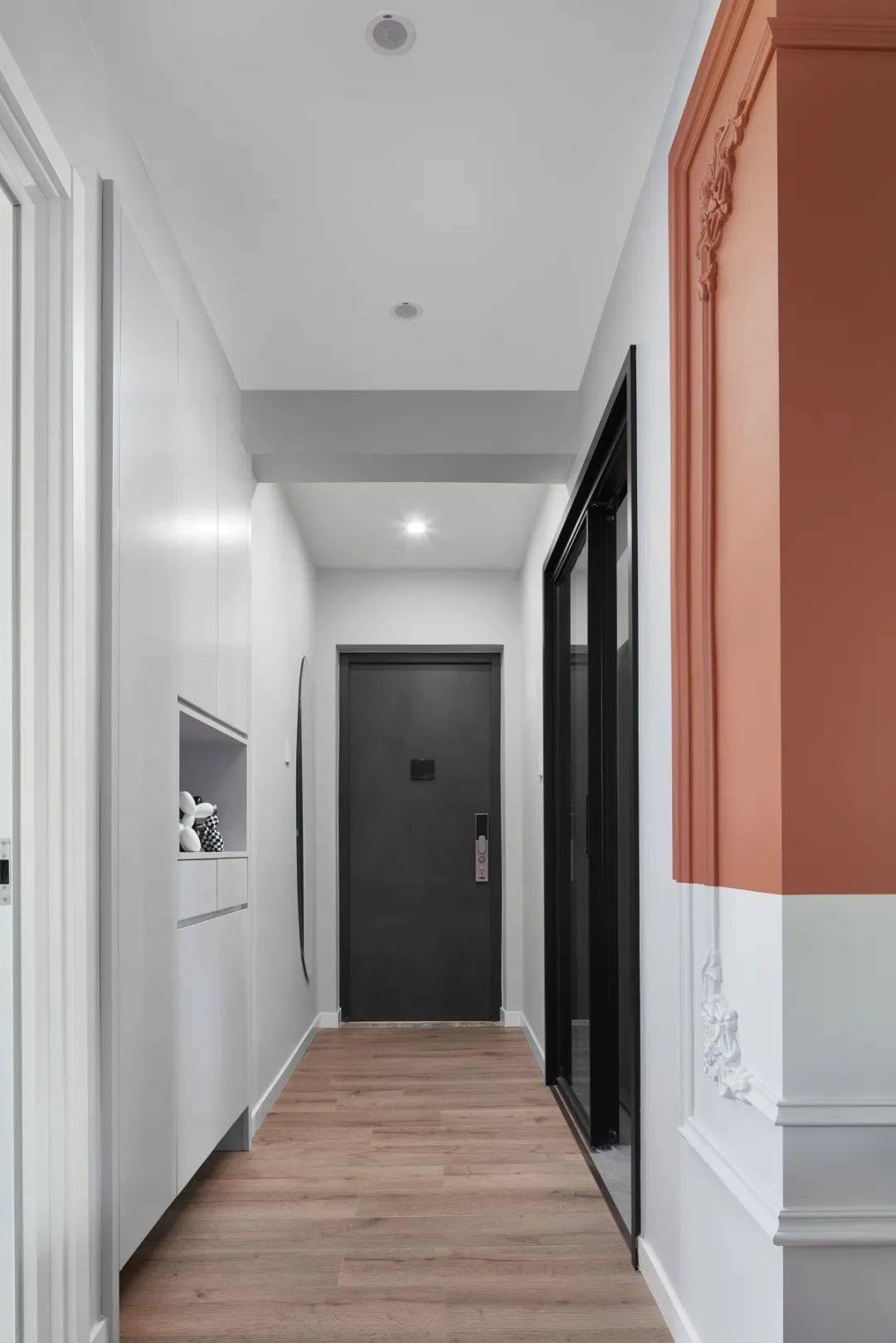 Through the extension of the vision, a more open view is created in series.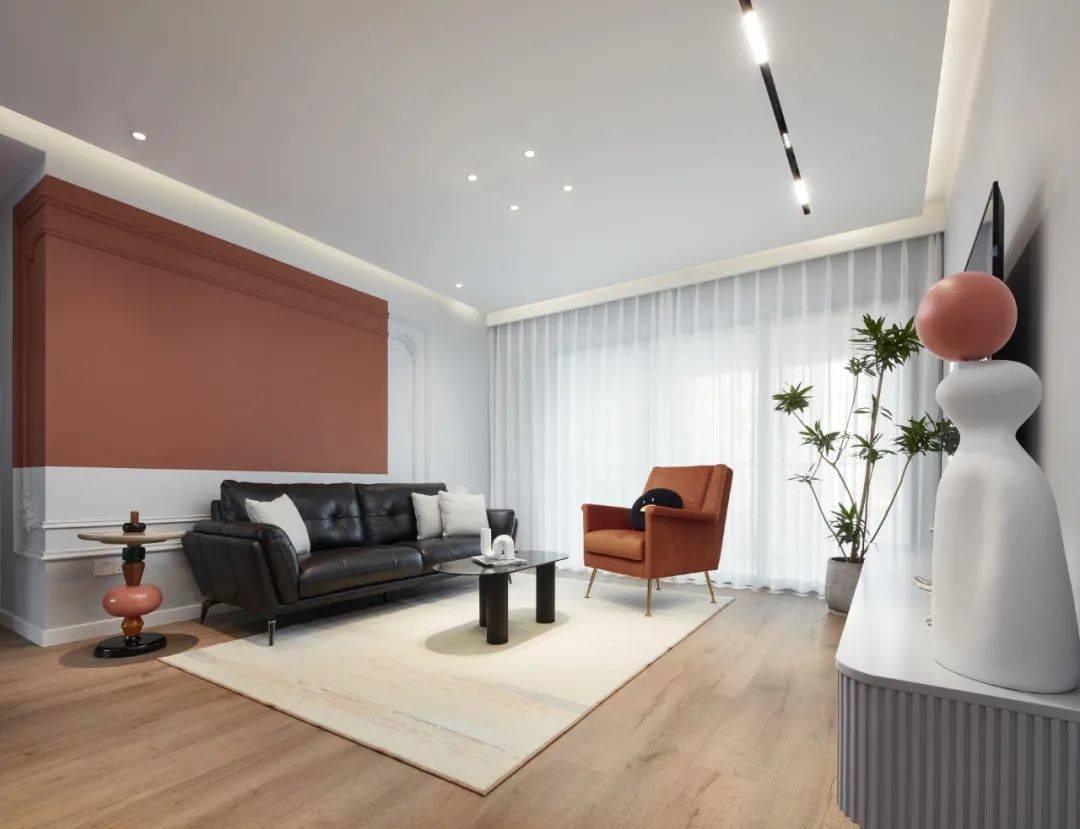 Reasonable layout through color contrast, artwork implantation between the articulation of each object to attract the most clear eyes in the world.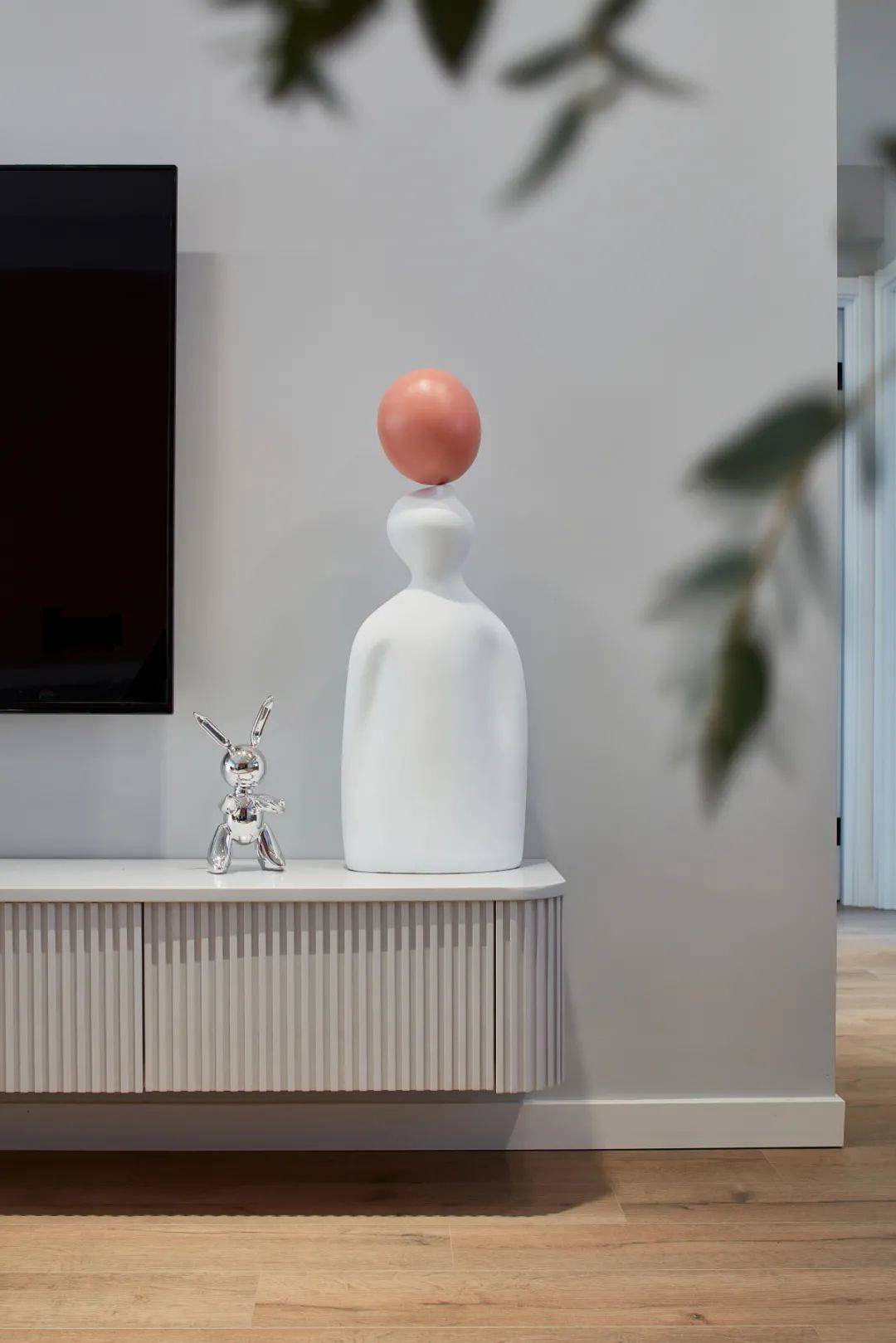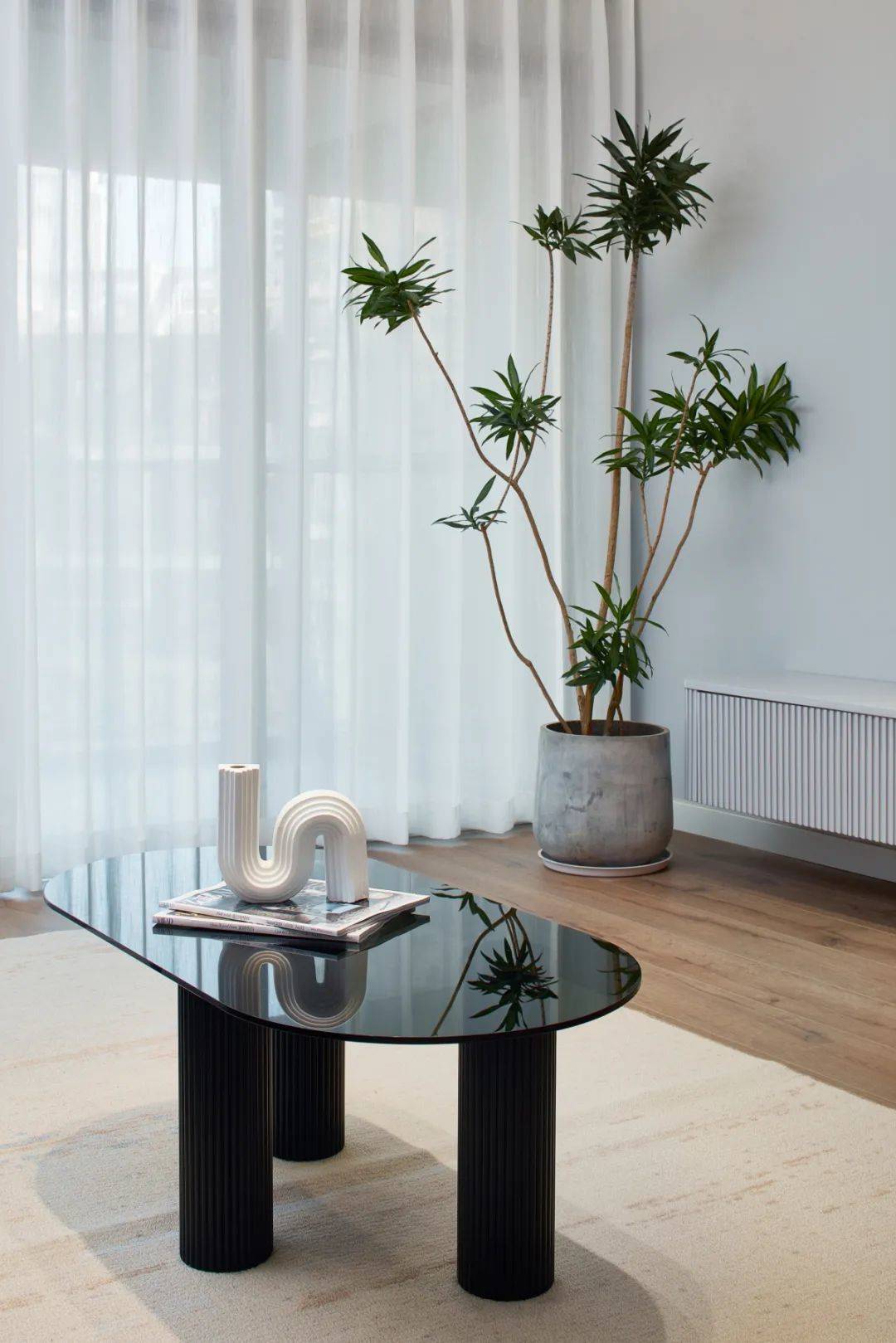 The years are quiet, picking up the light of things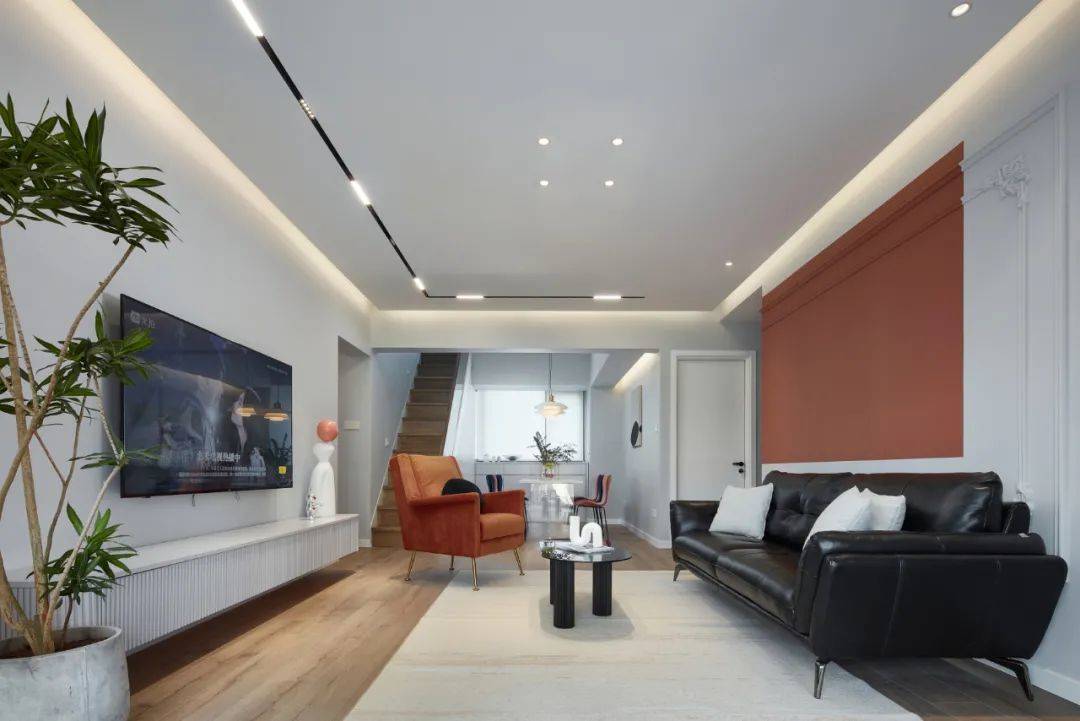 In this space, there is nothing more eye-catching than the orange on the sofa backdrop, which is understated and calm with a sense of temperament, making the whole space plated with a retro tone.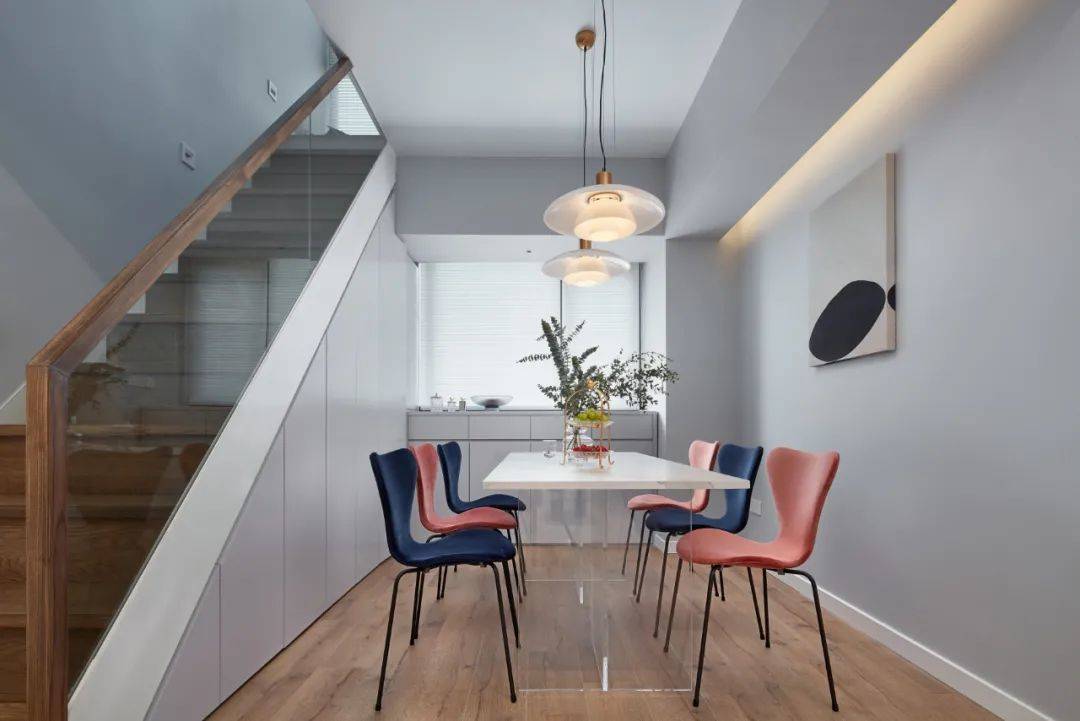 The soft light from the hidden light strip makes the space more three-dimensional, and the chandelier above the dining table brings infinite warmth to the dining room.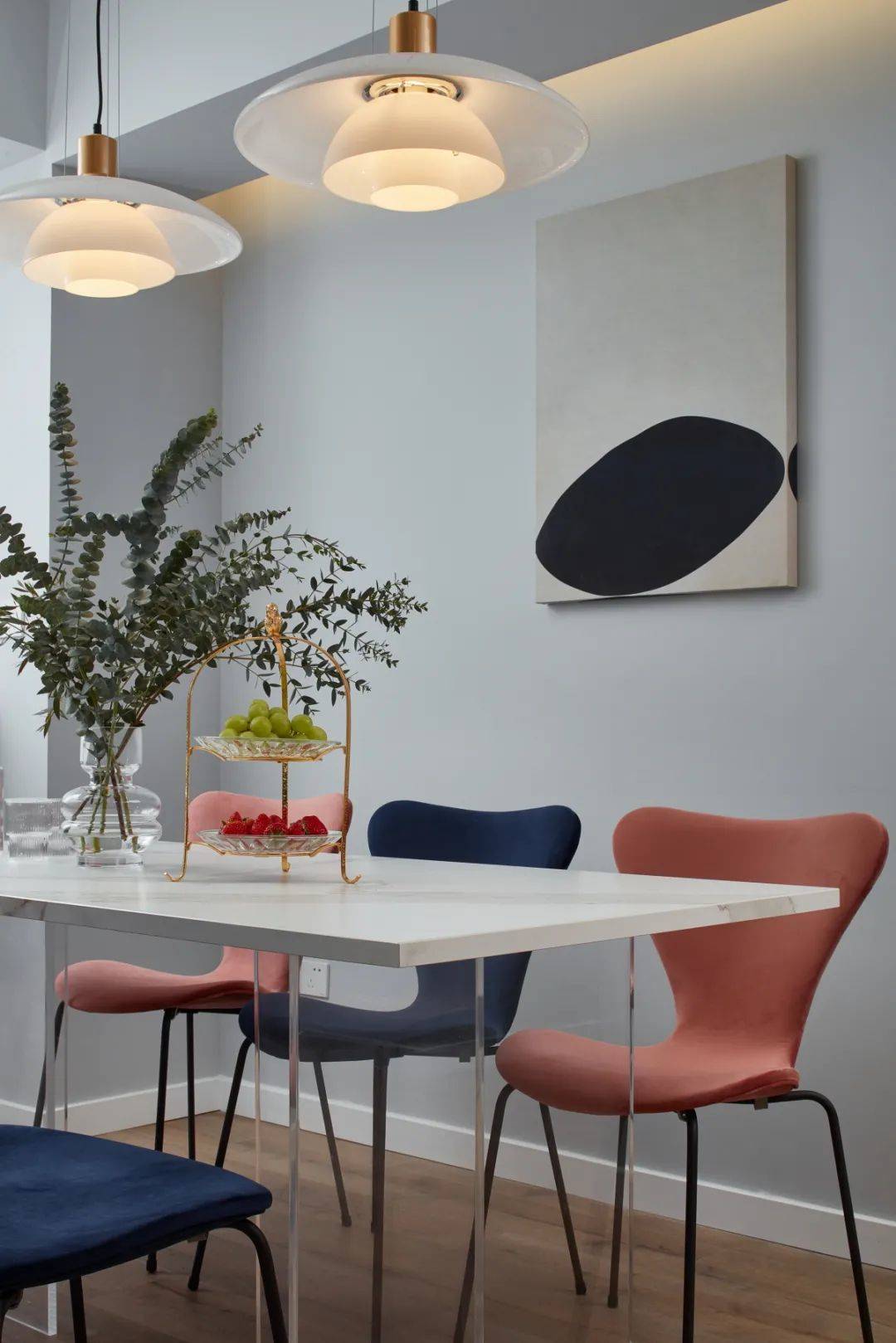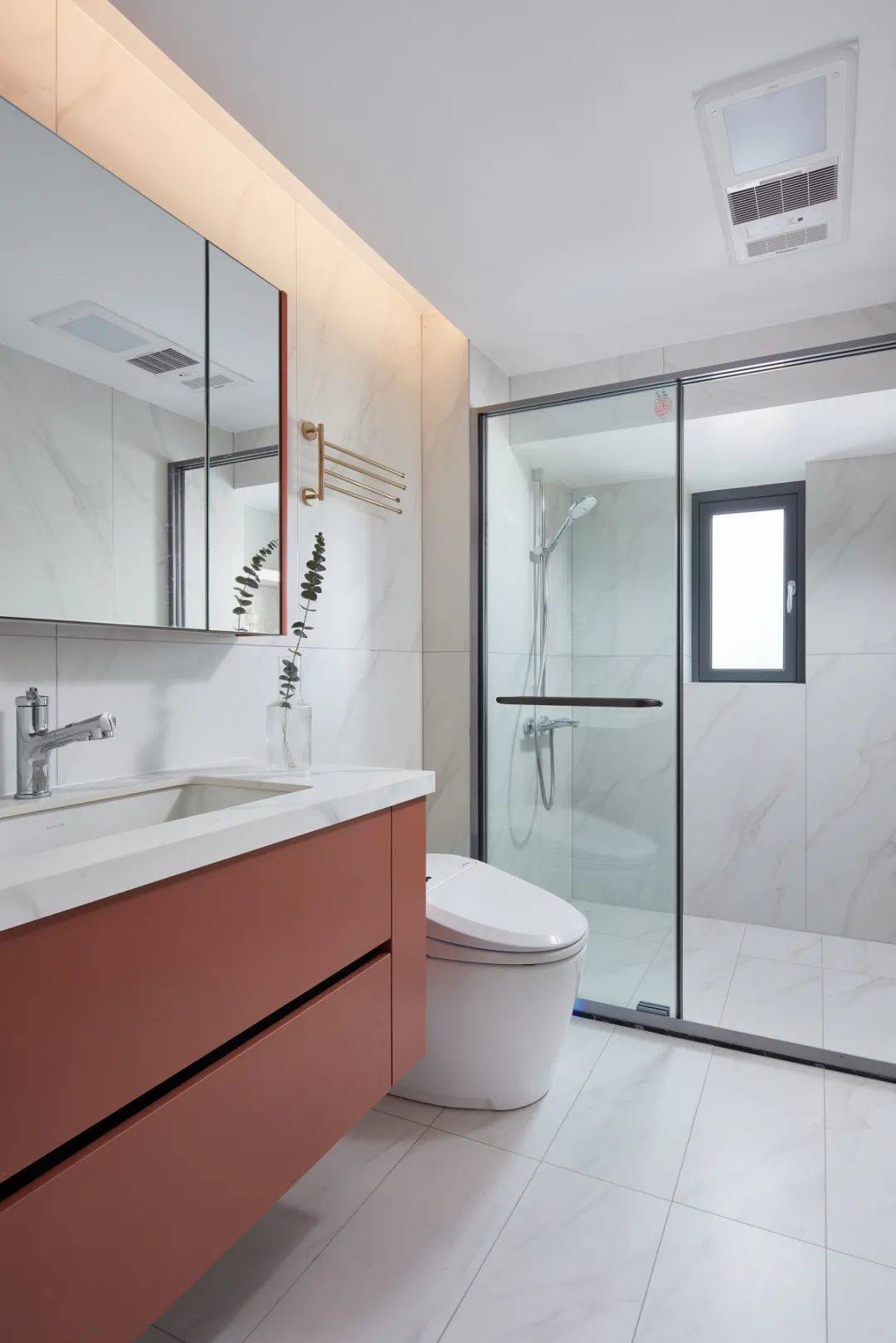 Simple and bright, the glass sliding door divides the space and realizes the separation of wet and dry.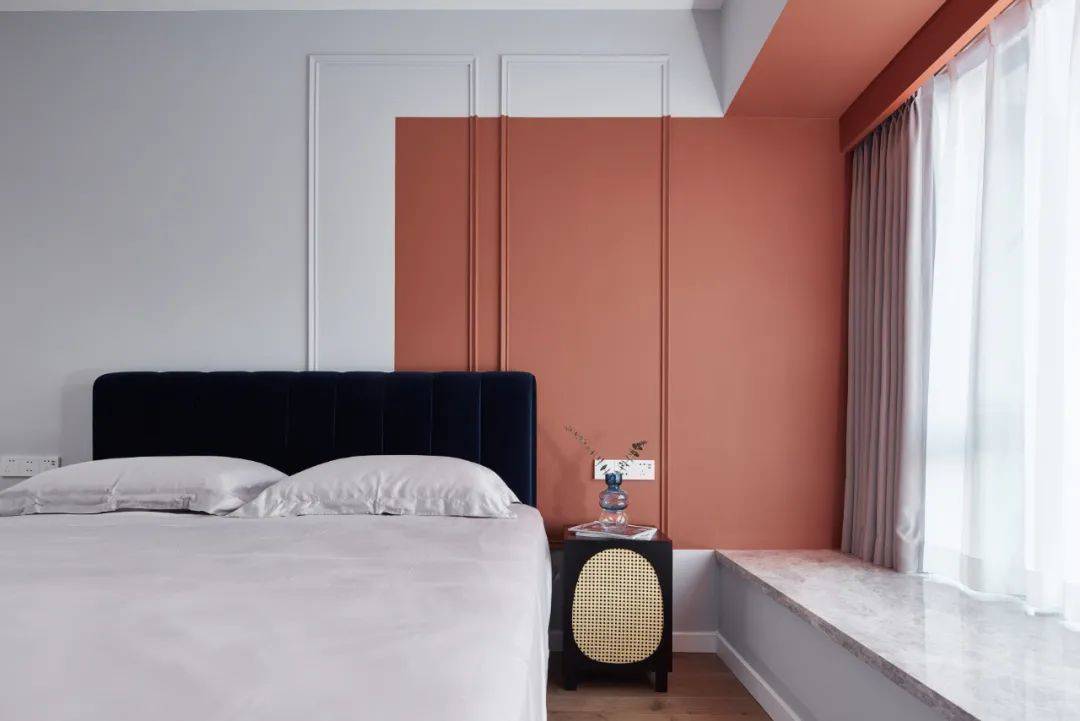 The master bedroom continues the overall collocation, irregular color is designed in the corner of the bed extended to the top, very interesting space.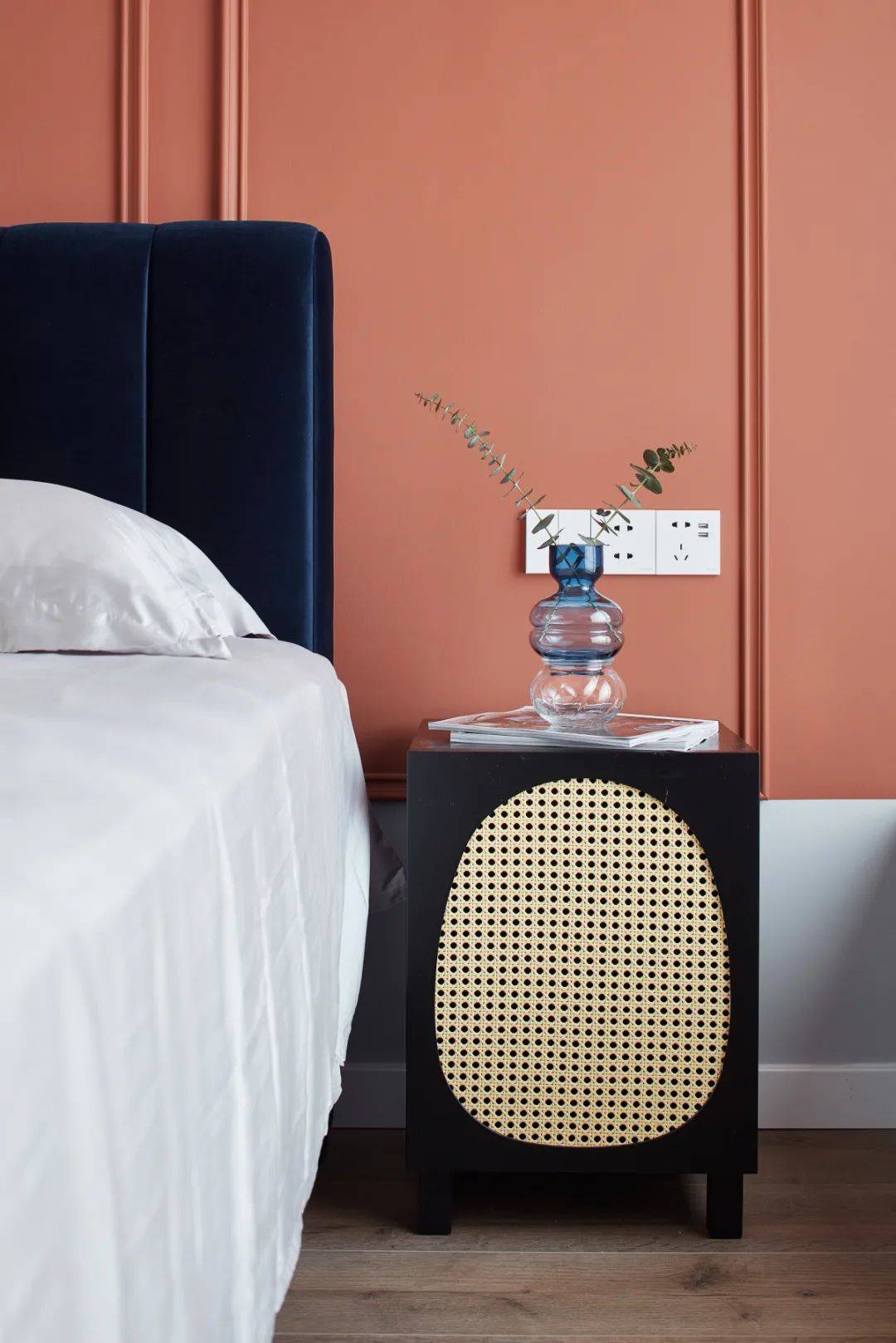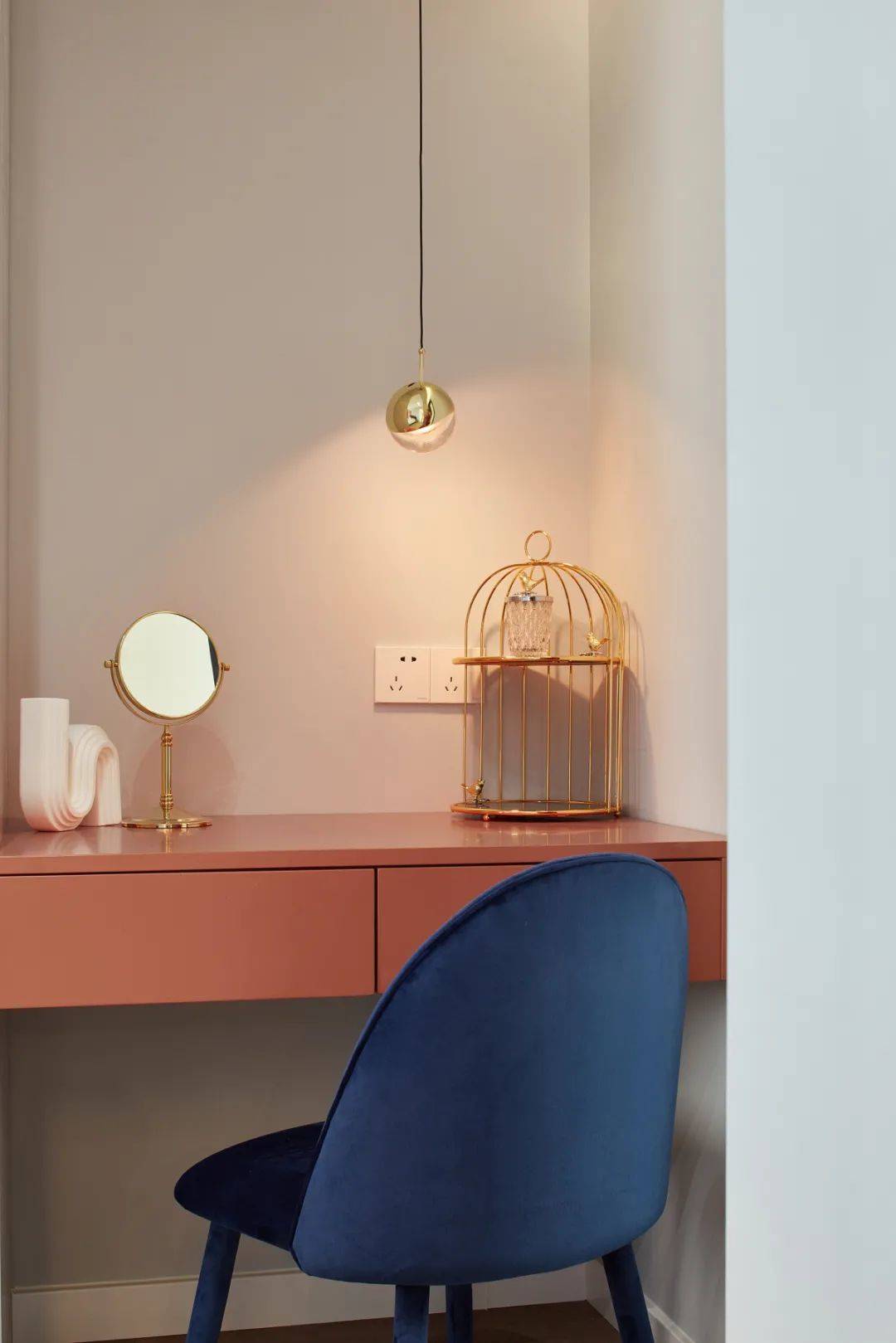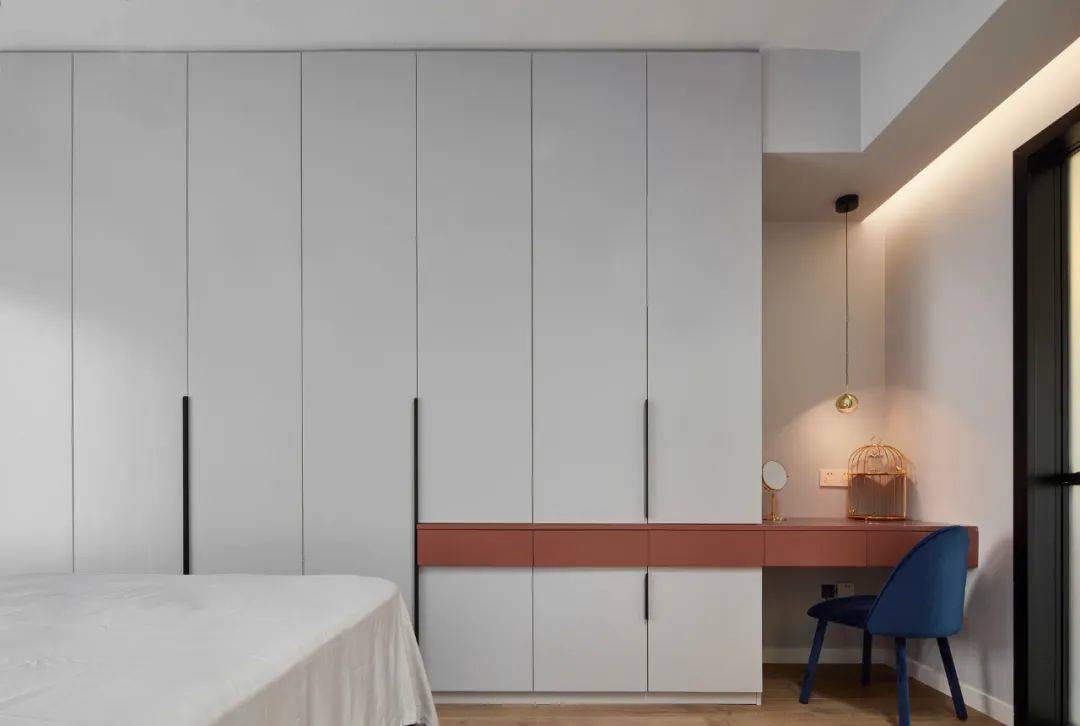 The intermingling of wood and rattan materials, the division and balance between colors, allows the bedroom to always emit the unique charm of retro.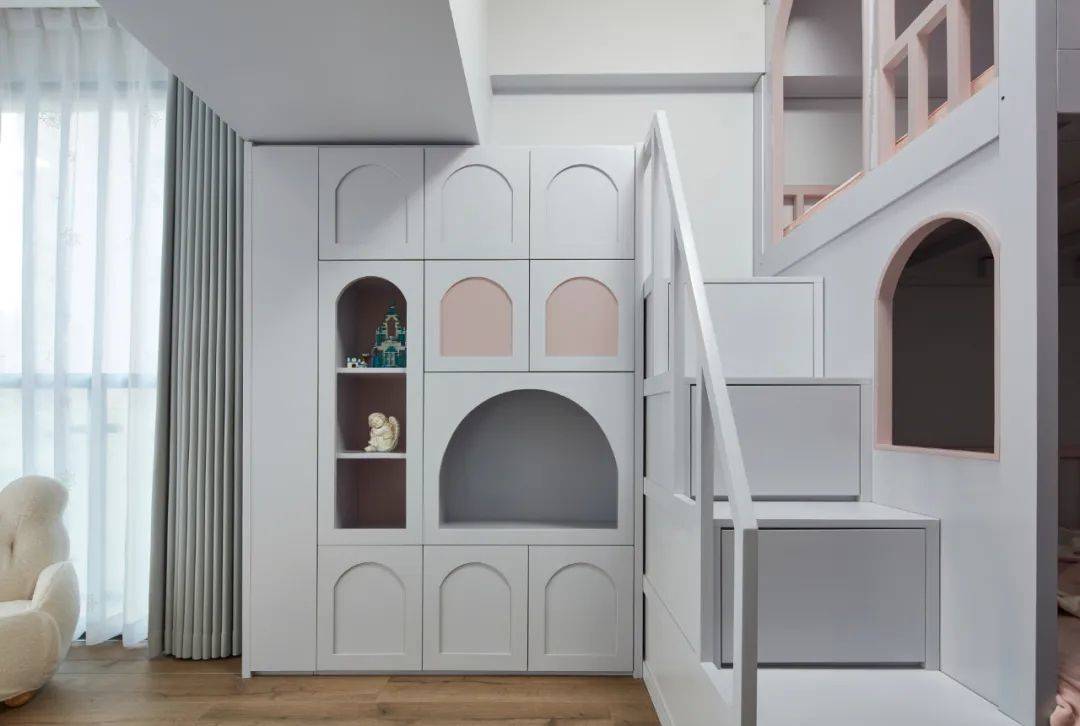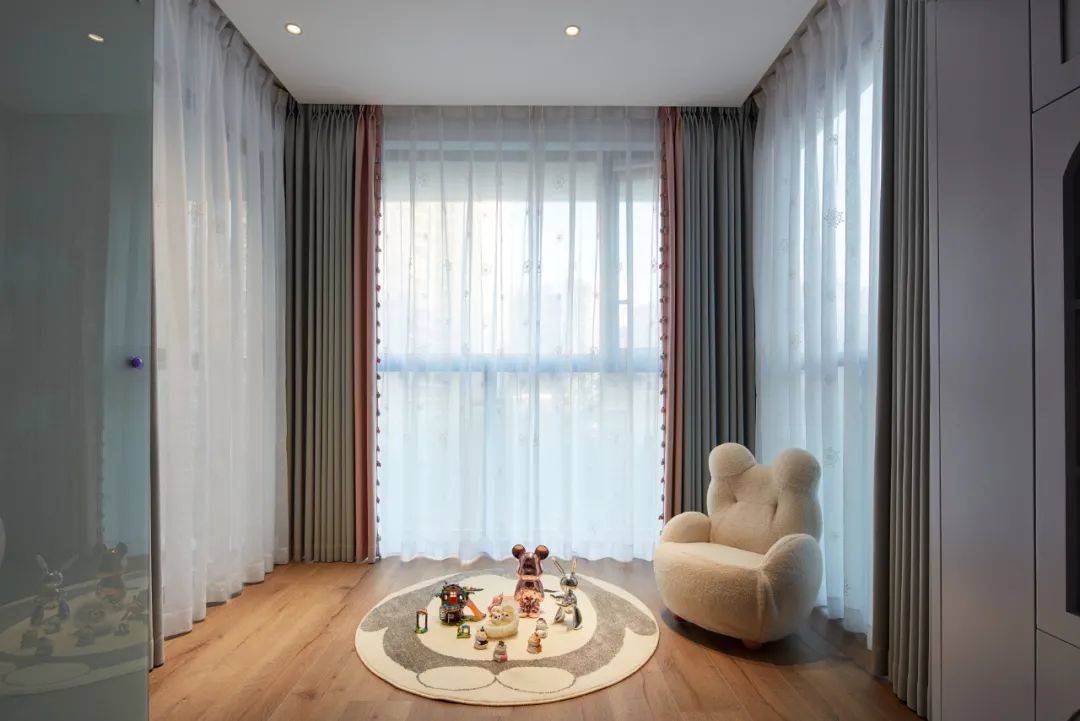 The magic castle of the little princess.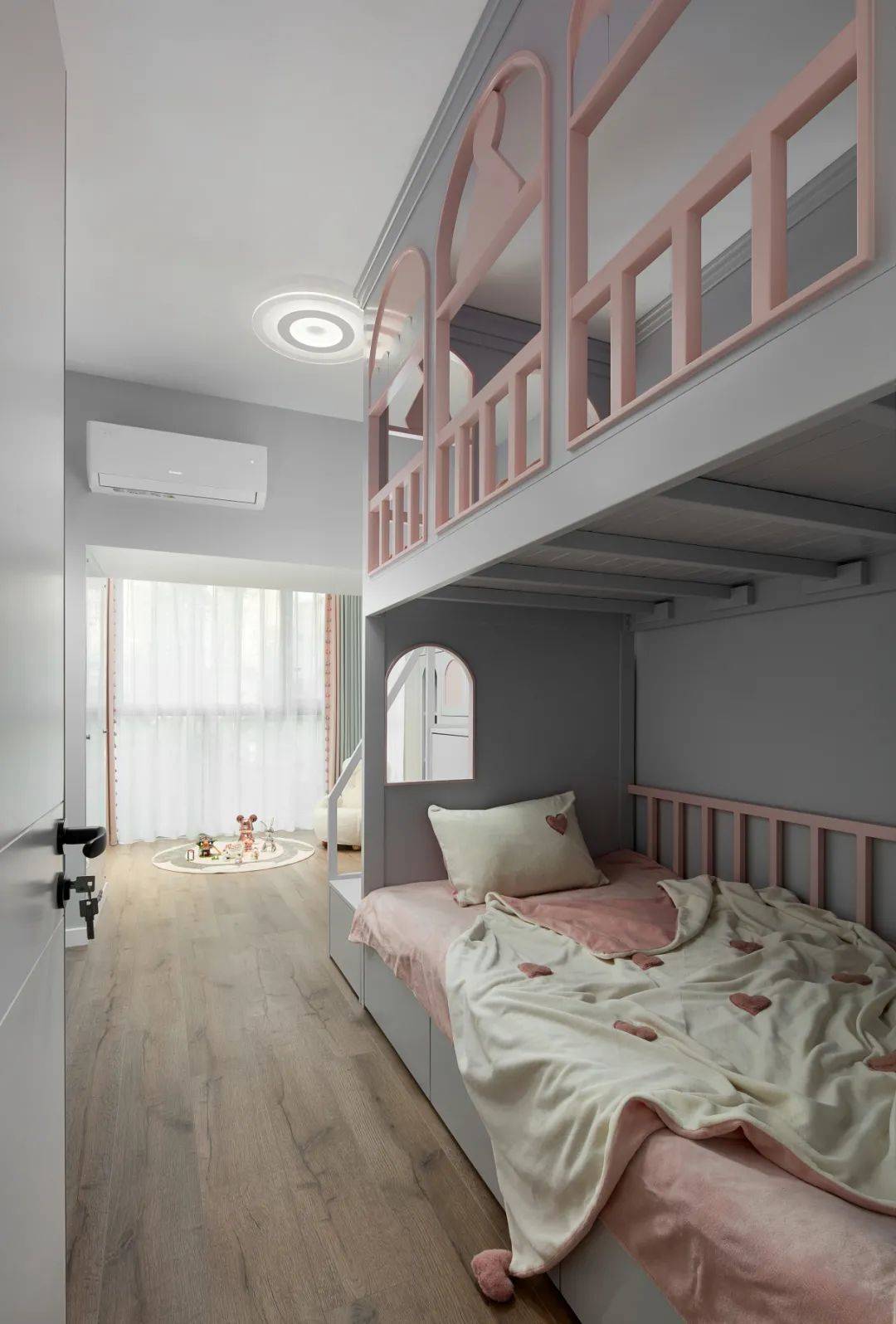 The warmth and comfort brought by the white powder, in the future time, tell their own fairy tale ~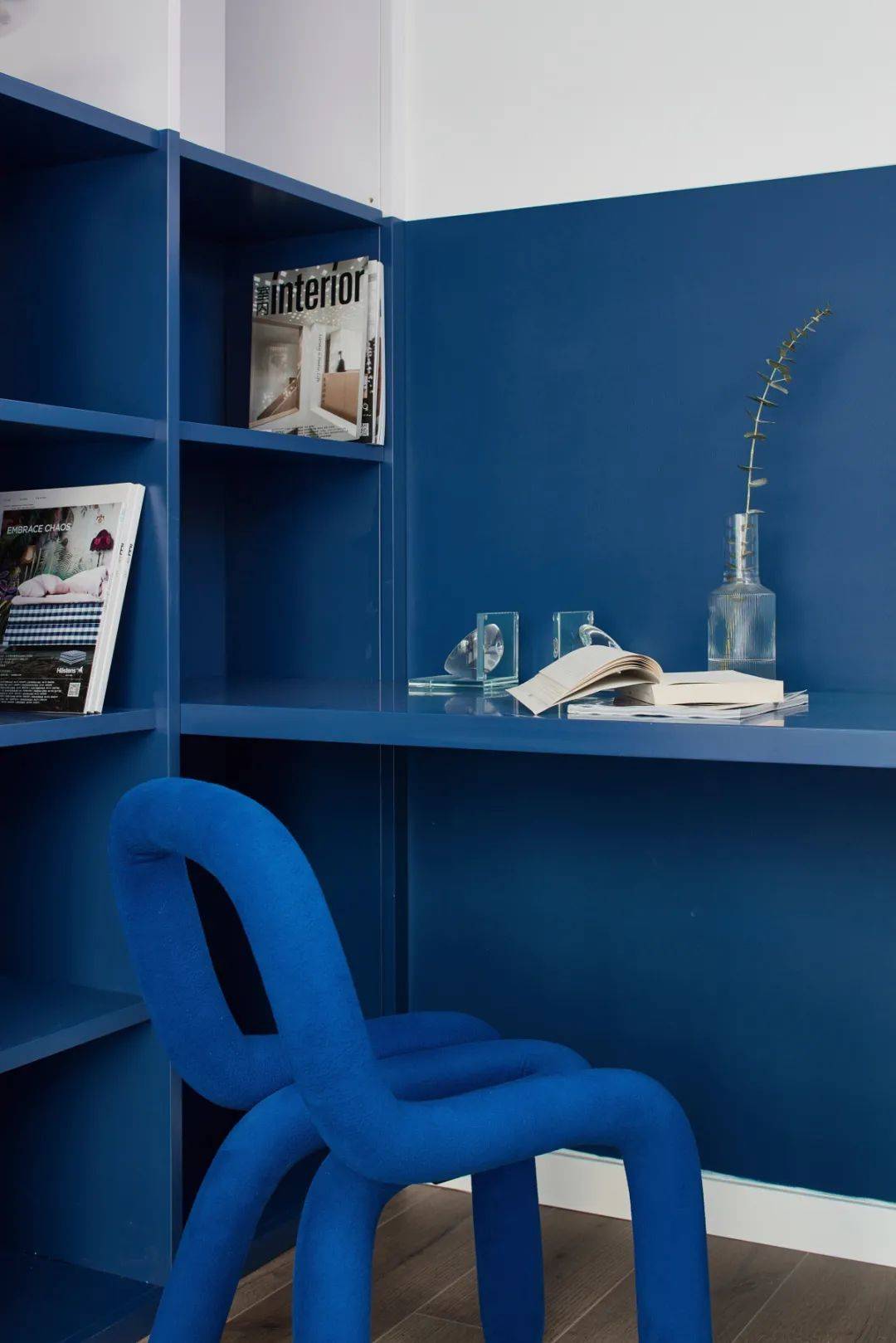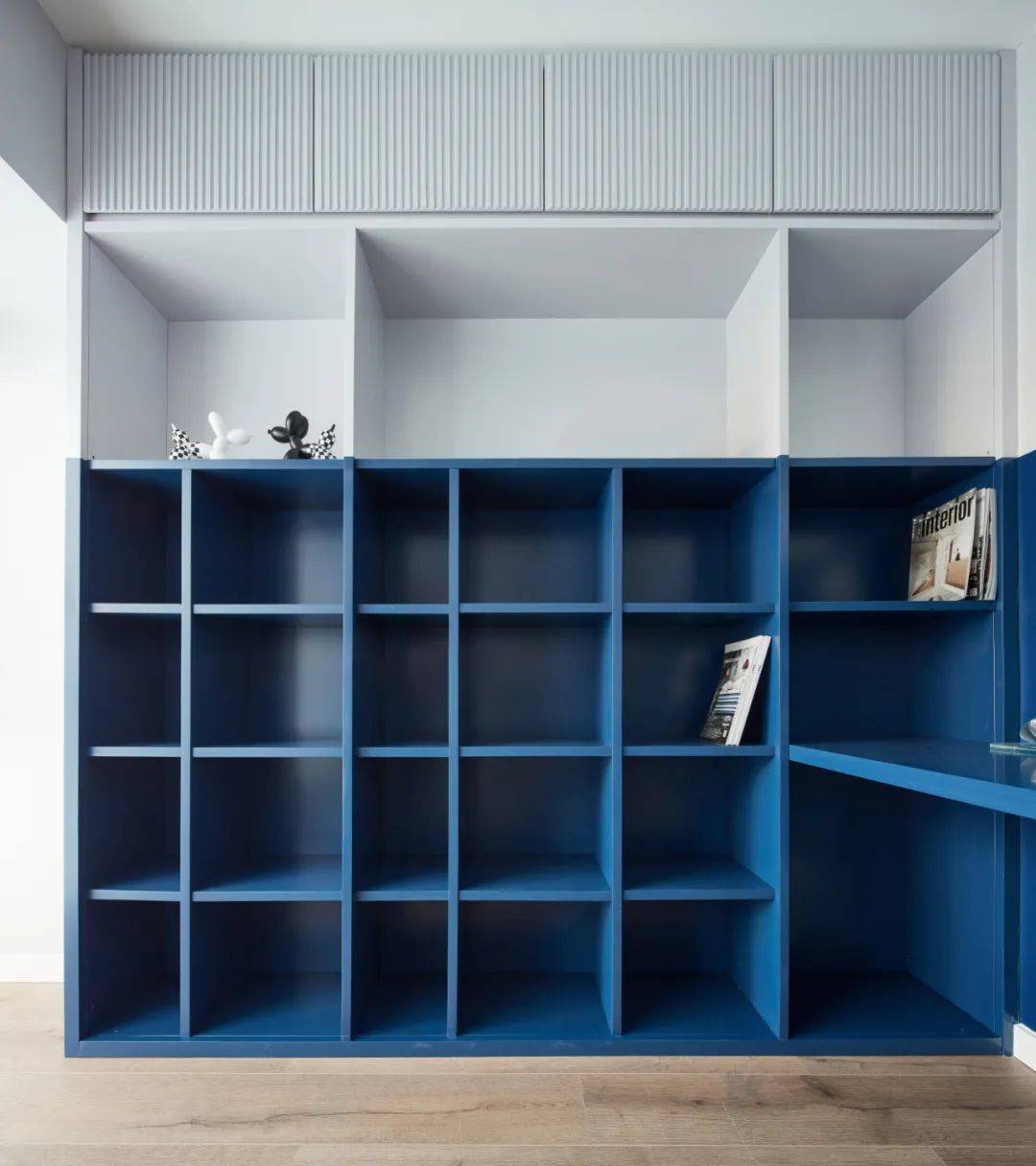 The quiet deep blue and the gentle pure white, the strong color contrast makes the space layered and shows the elegant style.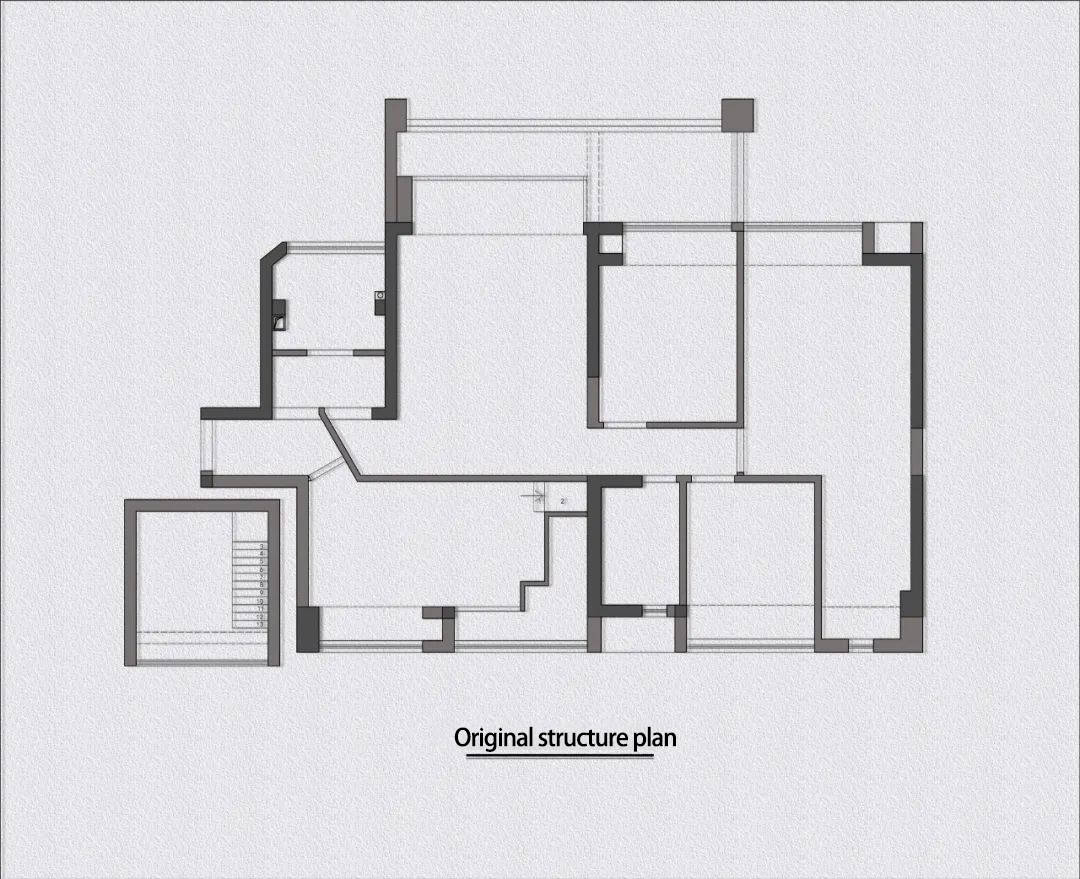 ▲Original structure diagram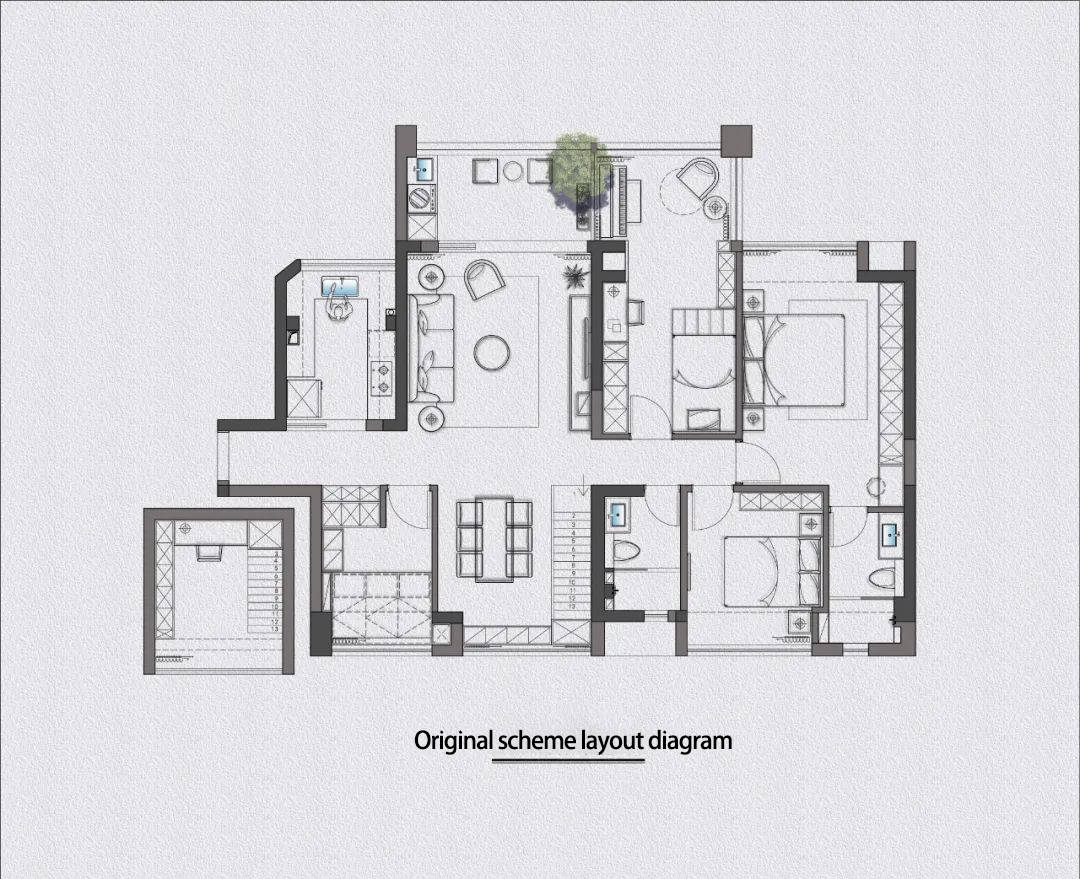 ▲Floor plan
House type transformation
1、The wall from the entrance to the living room was demolished, and the guest bathroom under the staircase was merged with the small living room and transformed into a dining room and an independent second bedroom to create an open layout of the living room.
2、Demolish the wall on the kitchen side, extend the kitchen countertop to the corridor, create a powerful U-shaped kitchen for storage, and expand the kitchen doorway, change the single door into a double glass sliding door to improve the lighting problem.
3、The public balcony area is expanded to the living room, and divided into two, part of which is incorporated into the children's room as an activity area for children, and the other part is changed into a laundry area.
4、The bathroom is designed to separate the wet and dry areas to increase the usage rate, while the guest bathroom under the stairs is abandoned and the storage cabinet is customized to increase the storage space.
5、The second floor attic area is set up as a study to create an independent reading office area.
Project Address: Shenzhen-Sunshine Sea
Project area: 150㎡
Design style: modern retro
Design unit: Dishang Design
Soft furnishing design: Youmi soft furnishing
Construction unit: Yummy House
Photographer: Ai Rong
Hard furnishing design / Soft furnishing design / Construction team / Full project management