Haili Design Team Interior Design Alliance
Pink always seems to be linked with naivety and women, from the pink Barbie dolls that never leave your hand as a child, to the popular Kawaii doll Hello Kitty, pink has long been defaulted to be exclusive to girls.

But in the early West, pink is a symbol of aristocracy, both men and women have a crazy fascination with pink, and even in the eighteenth century in Europe, pink also represents "masculinity", is a synonym for elegance, nobility.
As "Pink is punk" continues to expand and expand, perhaps pink should have a more inclusive definition to create a premium interior design experience with pink.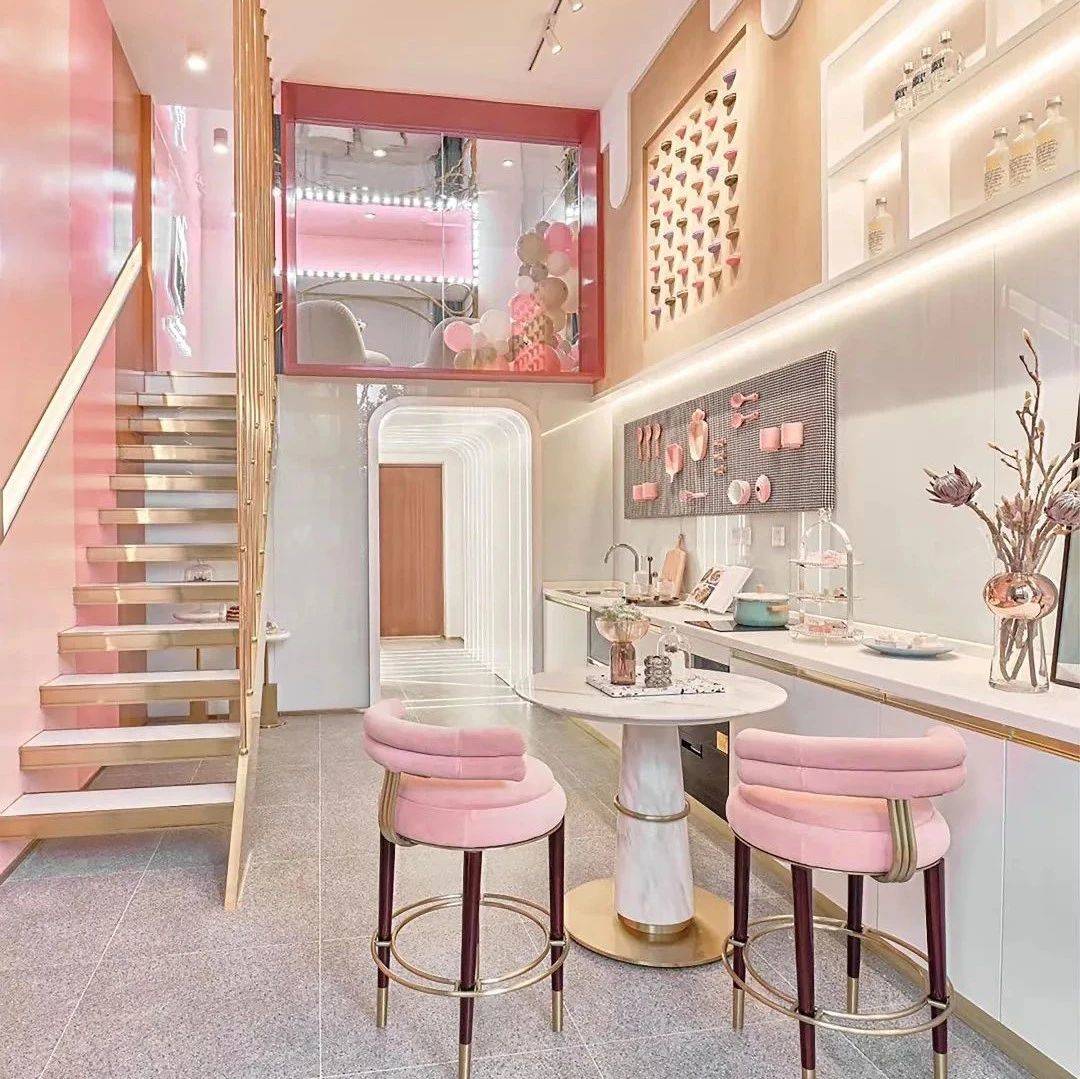 Netflix, anchors, food, photography, and collecting ……, the most fashionable topics of the moment, flood and infect young people. At the same time, in the space they live in, they also want to express their attitude towards life through colors, visuals and accessories. This case comes strongly with pink bubbles.
–Yunnan Rongchuang – Spring Breeze Ten Mile, LOFT space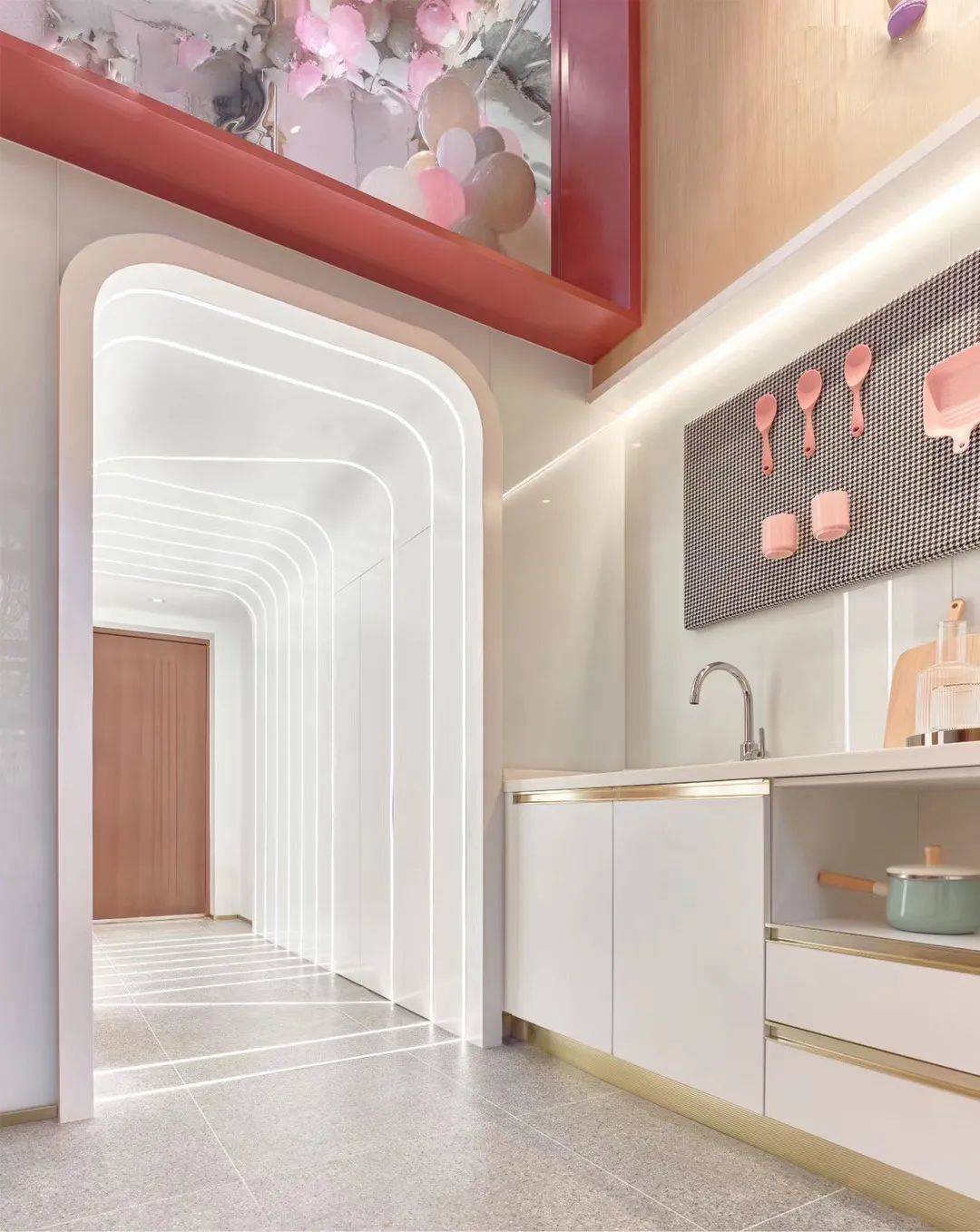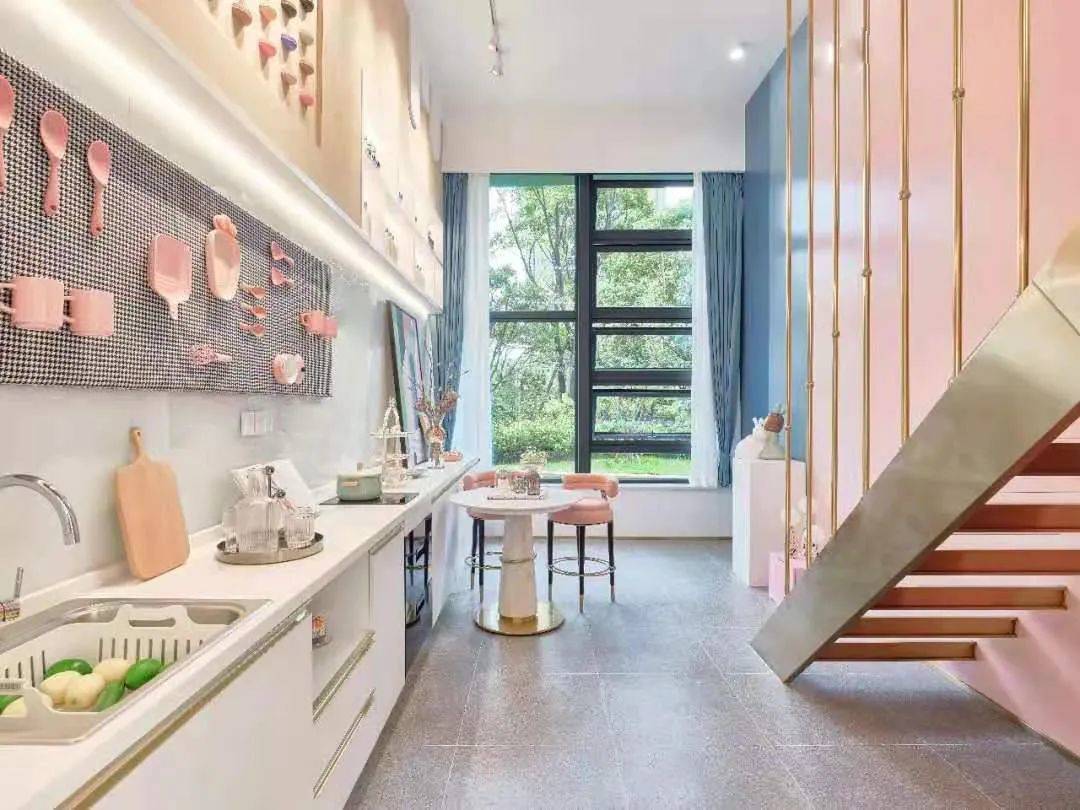 The entrance, like walking into a time tunnel, travels to a distant place. The mirror feature is also added to open up the passage, and the design of hidden lights makes the fiber optics soft and even, putting people in the middle of it. It foreshadows the dream space that you are about to enter.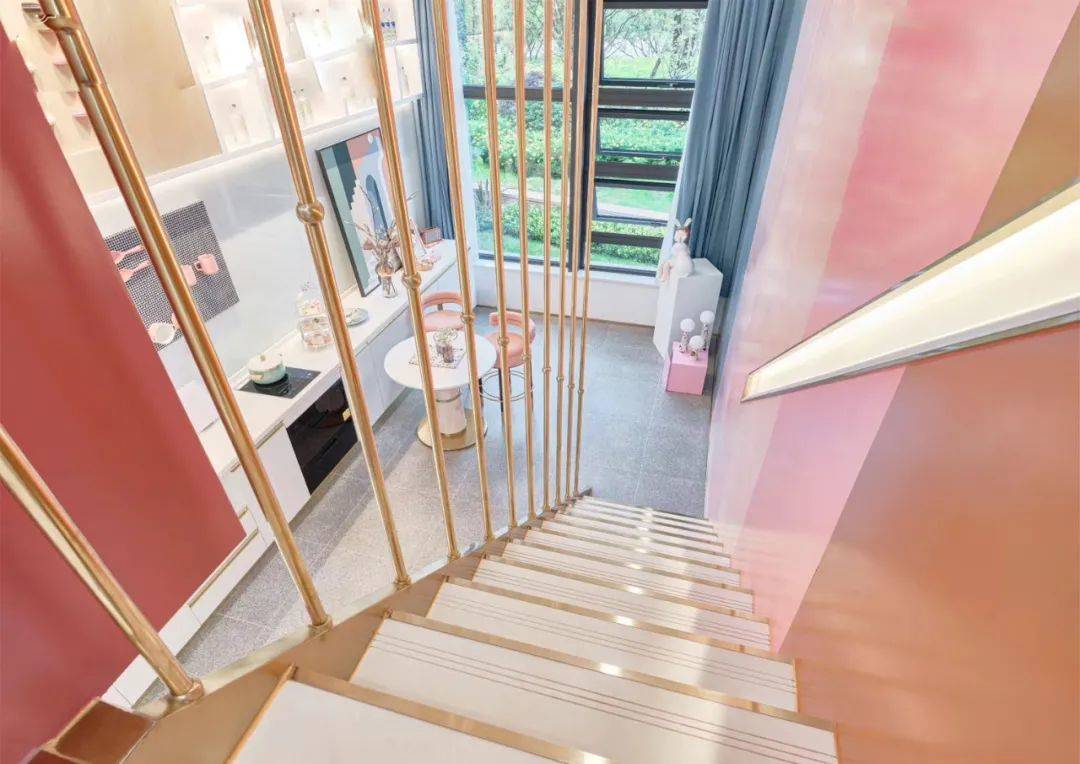 The staircase is like suspended in mid-air, more light, making the space more permeable . It seems to be full of pink, but in fact the overall space is based on a fresh and simple tone, and the organic blend of pink and gold is cleverly realized.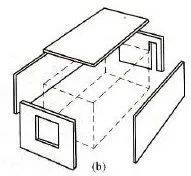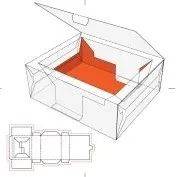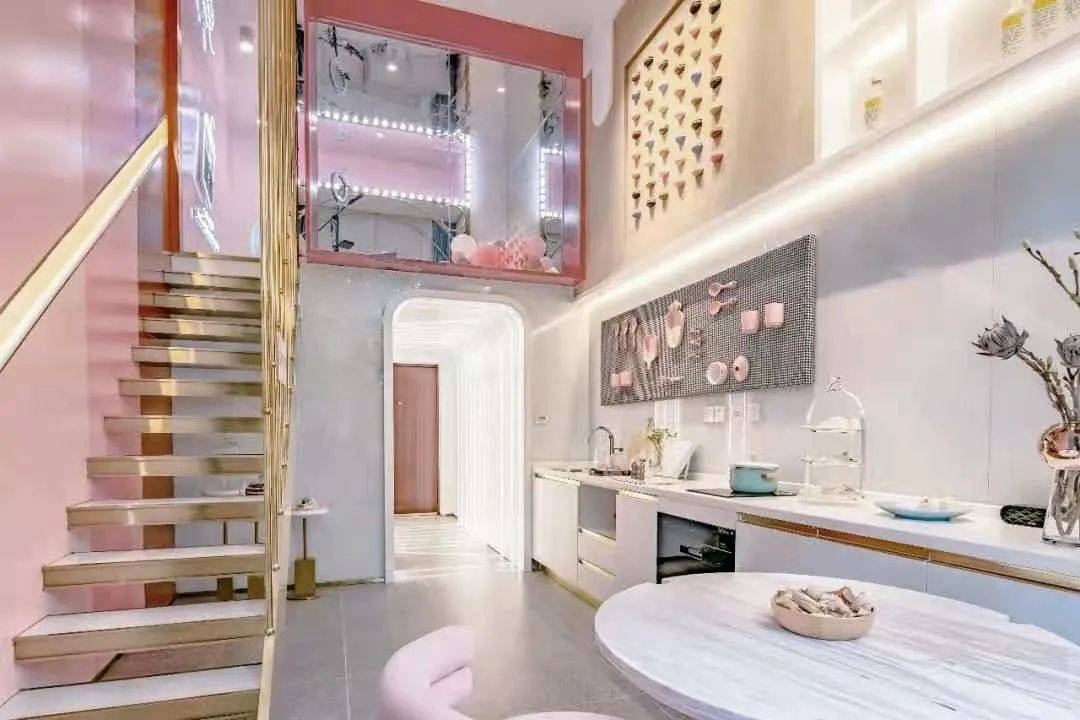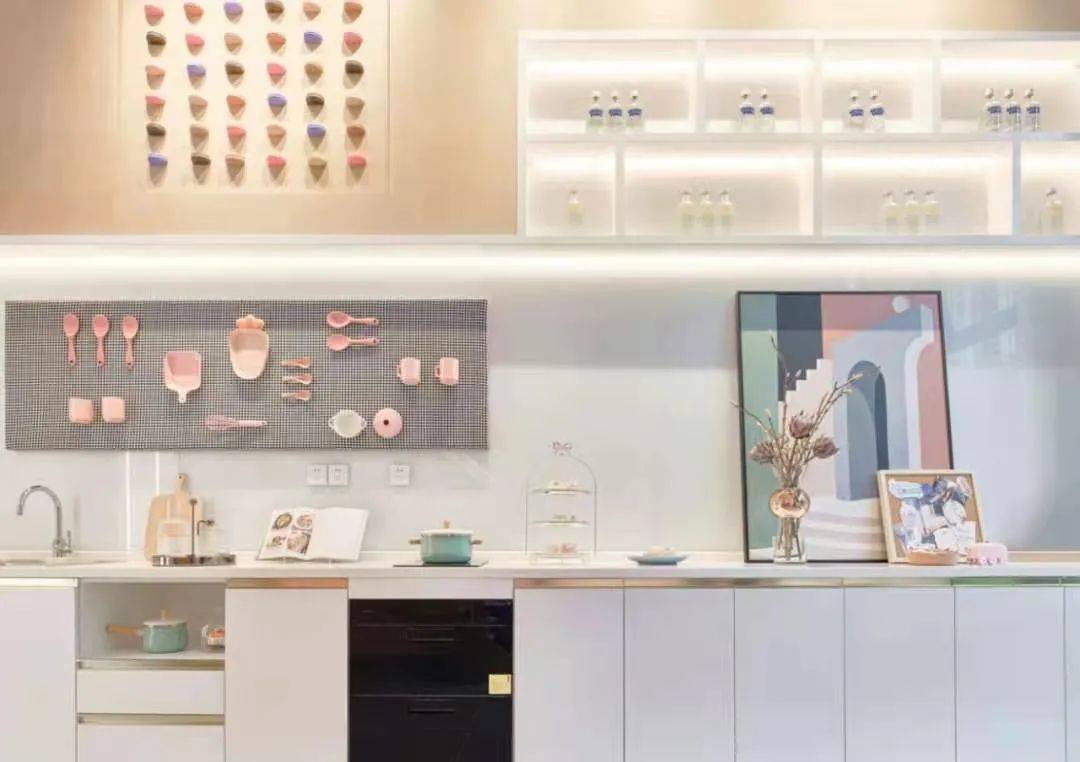 The space on the second floor is like a box, what kind of story will be presented when it is opened? The function of windows is pulled into the interior, opening up a scene of different scales. The scenes within each box become a play, but they are three-dimensional and realistic, realizing the familiar language of social media.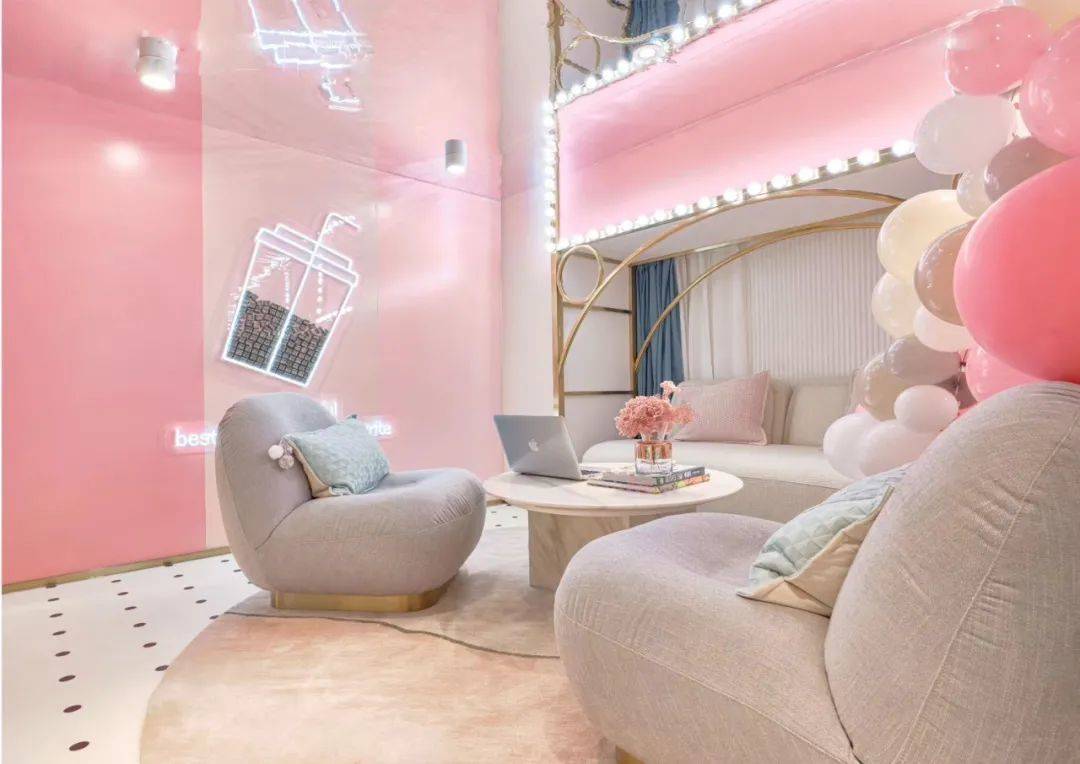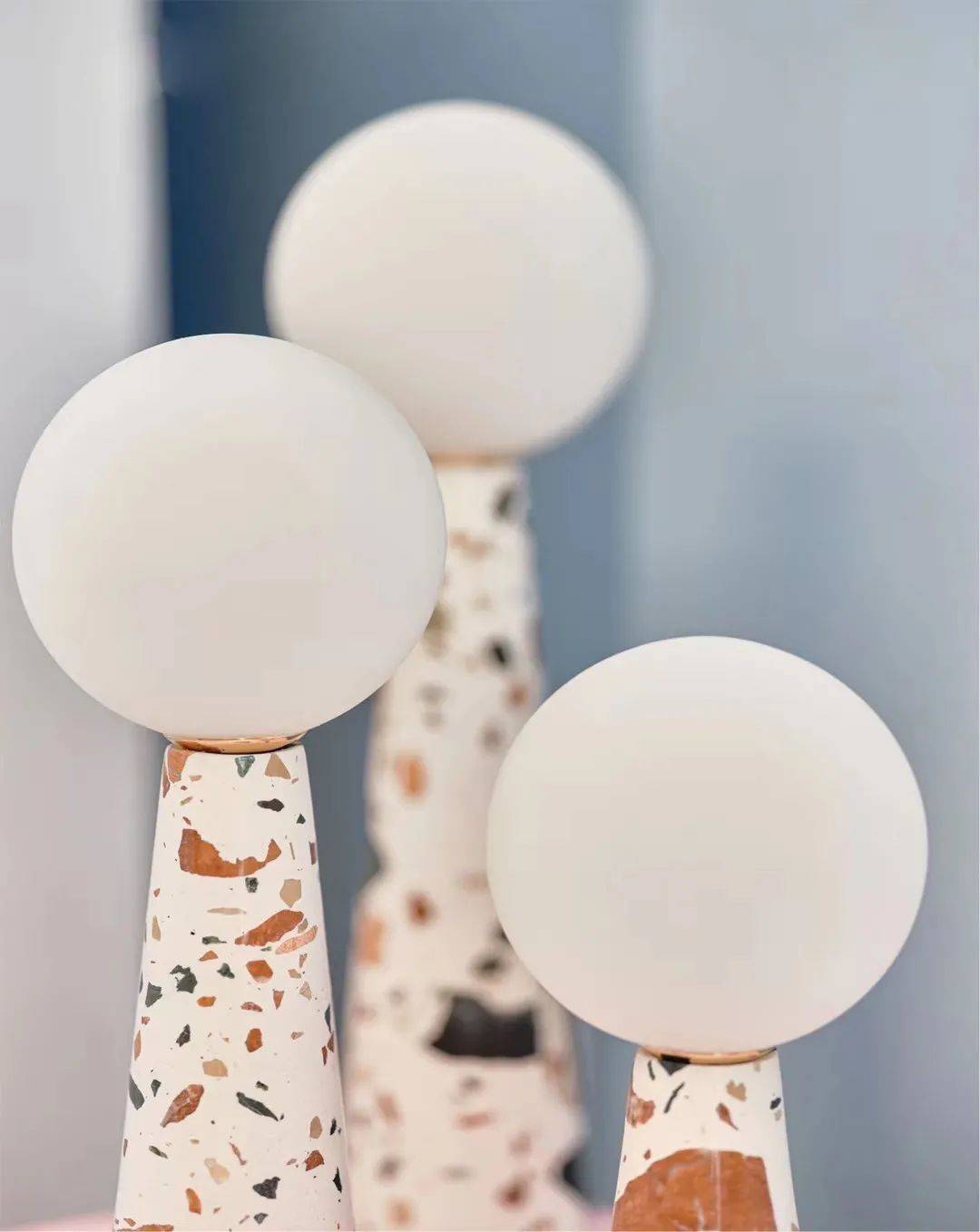 The sofa area continues the design of framed scenes, while some storage space is placed on the wall to enrich the vision. The beautiful scene of interweaving light and shadow allows people to enjoy the dreamy and sweet mood.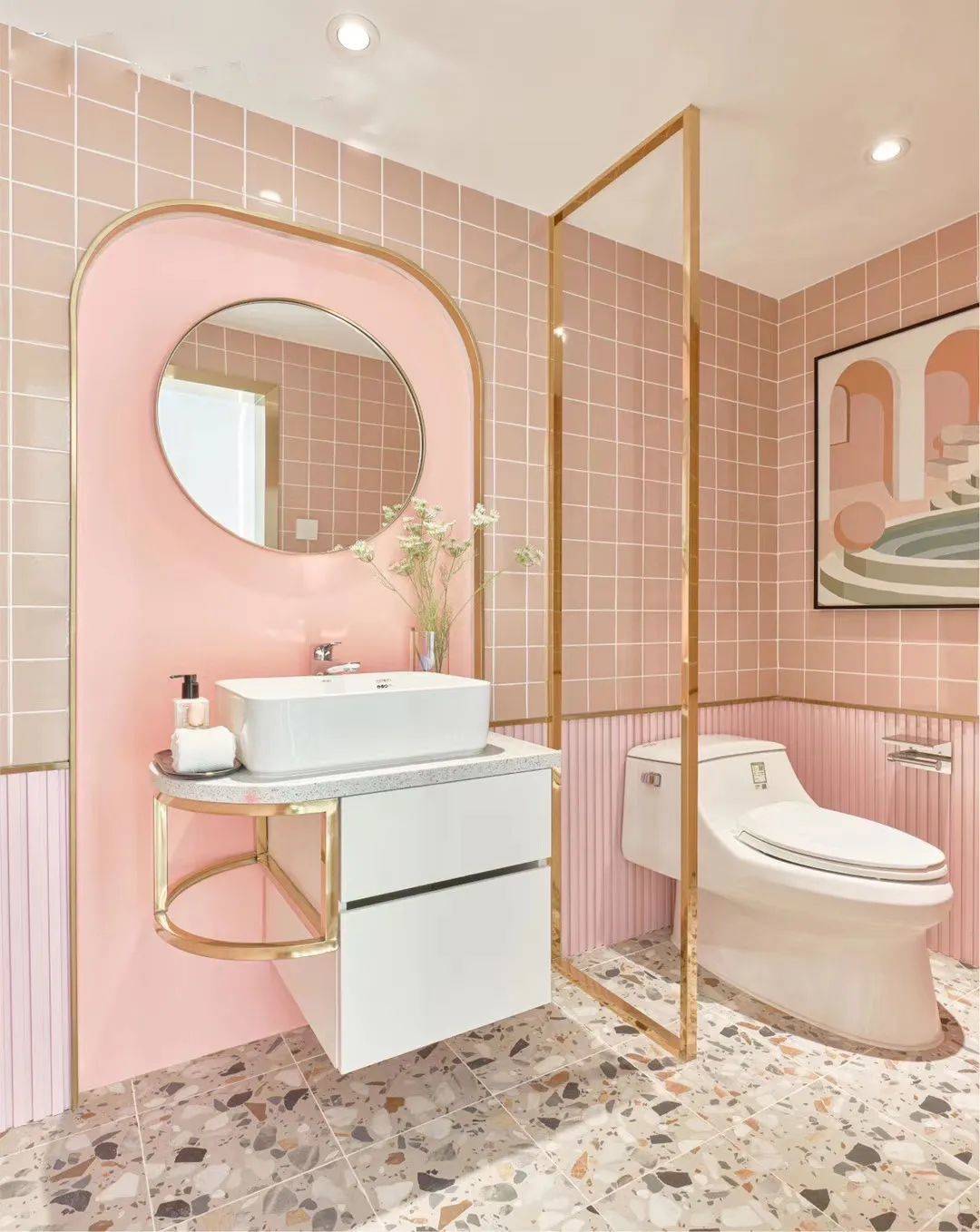 Who said the toilet can not be beautiful, pink decorative space, the whole space of the cold atmosphere, instantly become soothing, exuding an irresistible light charm.
________________________________________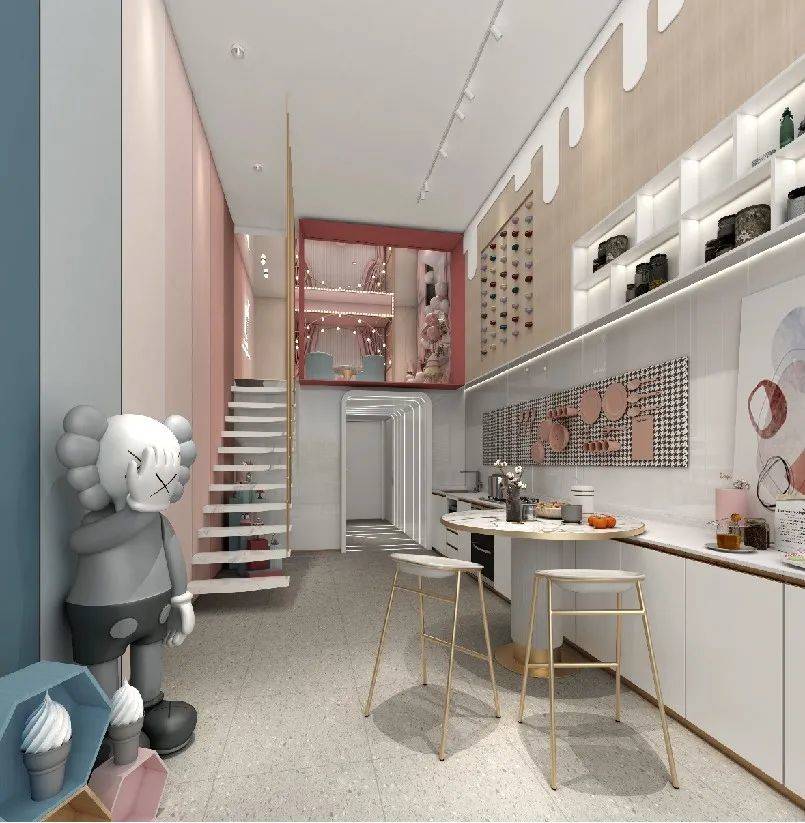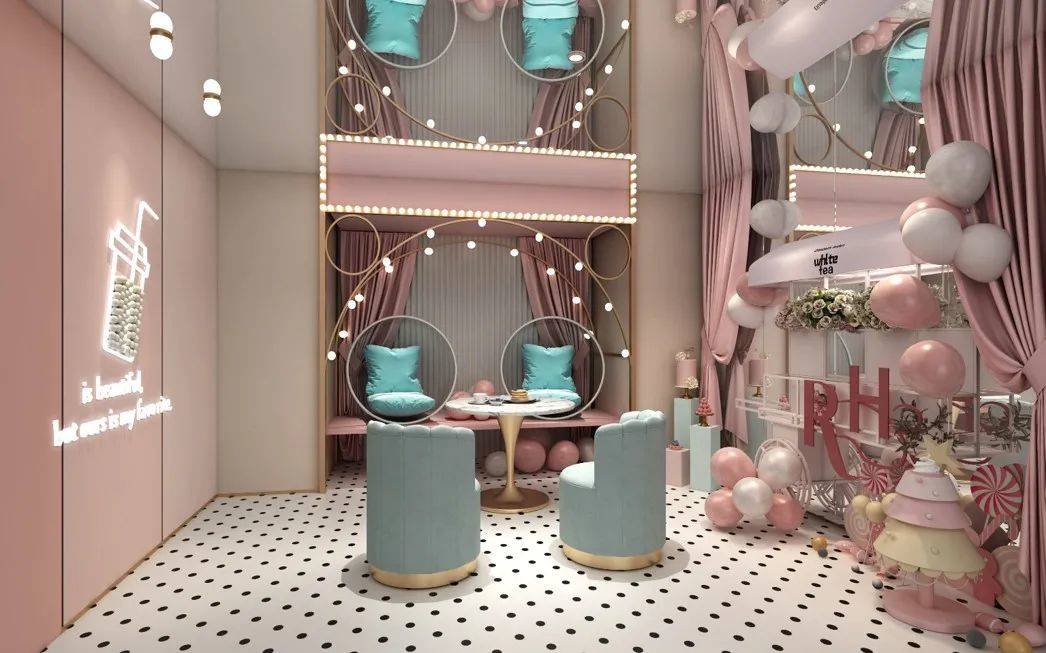 ▲Project Effect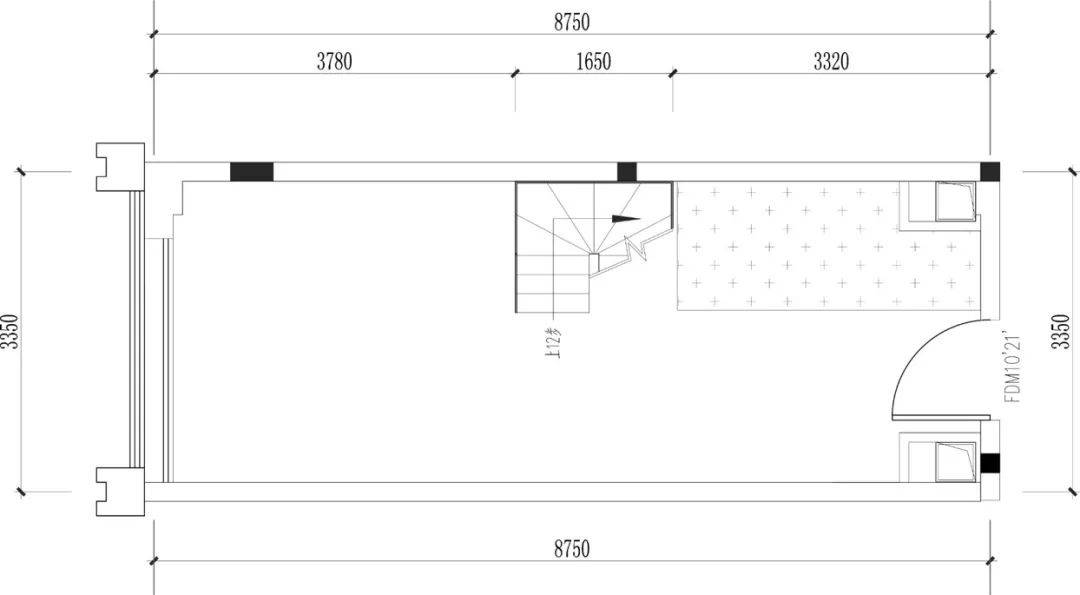 ▲Project original floor plan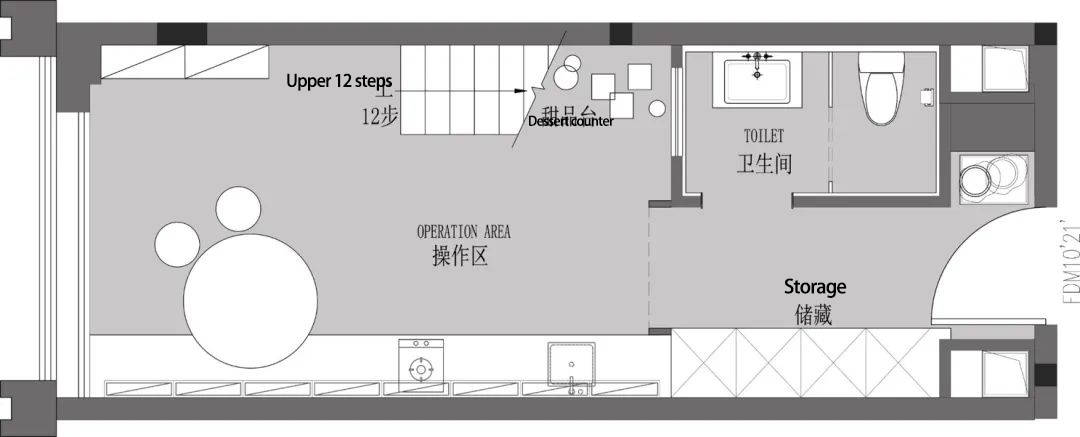 ▲First Floor Layout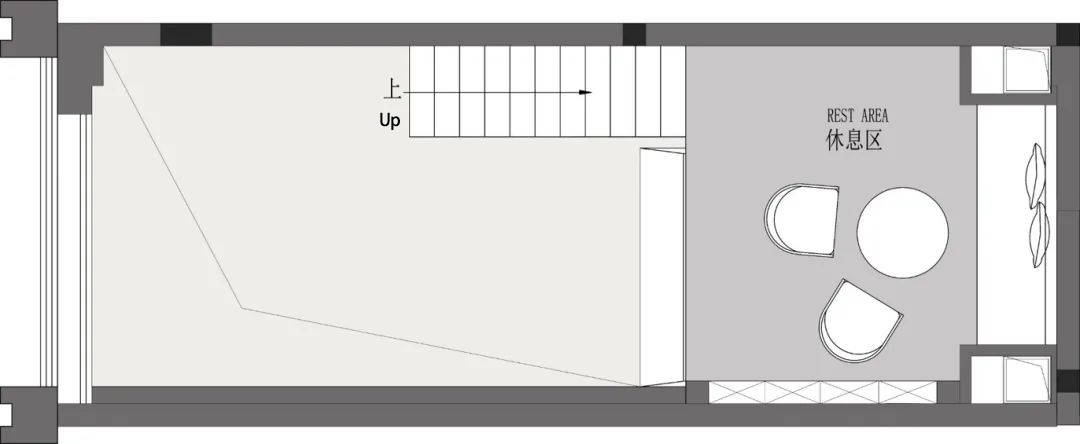 ▲Second Floor Layout
Project Name | Sunac – Spring Breeze Ten Mile
Ownership | Sunac Real Estate
Project Location | Kunming, Yunnan
Project Type | Showroom
Design Area | Approx. 34 square meters
Completion Date | 2020.7
Design Firm | HIGHLY Design
Scope of Design | Hardcover