How To Install A New Kitchen Faucet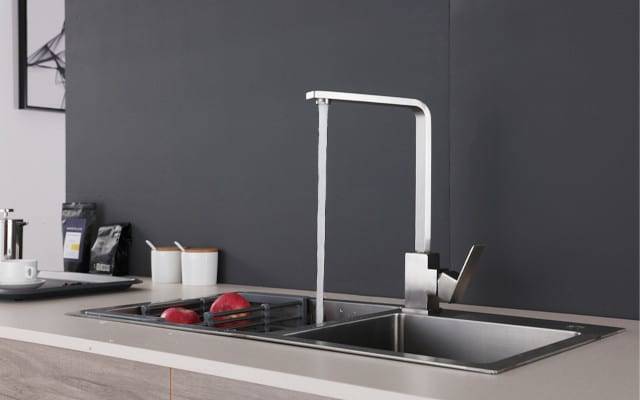 Now that you're ready for the kitchen faucet installation process, let's get right into it.
First of all, you need to know that there are varieties of kitchen faucets available in the market. Therefore, we will summarize in pictures how to fix drop down kitchen faucets and single handle kitchen faucets.
Here's how to fix a drop-down kitchen faucet for the public.
Preparation process. Suppose you are already in standing ideal kitchen – sink to fit the hole and water supply is off. Therefore, after removing the old sink, you need to insert all the new sink pipes into the sink holes.
After inserting all the sink hoses, proceed to insert the washer and screw the nut on the threaded rod. You can use a screwdriver to tighten the nuts. Then connect the draw hose to the washer to the water inlet connection.
Once the draw hose, washer and inlet connection are connected, you need to connect the blue cold water hose and the red hot water hose.
After that, you need to connect the heavy ball to the draw hose, screw and tighten the screws to make it more efficient.
Finally, connect both the red and blue inlet hoses to the corresponding angle valves. This means that you should connect the red horse to the corresponding red valve and the blue hose to the blue corner valve. Don't worry, because they are both marked red and blue.