Bathroom Business School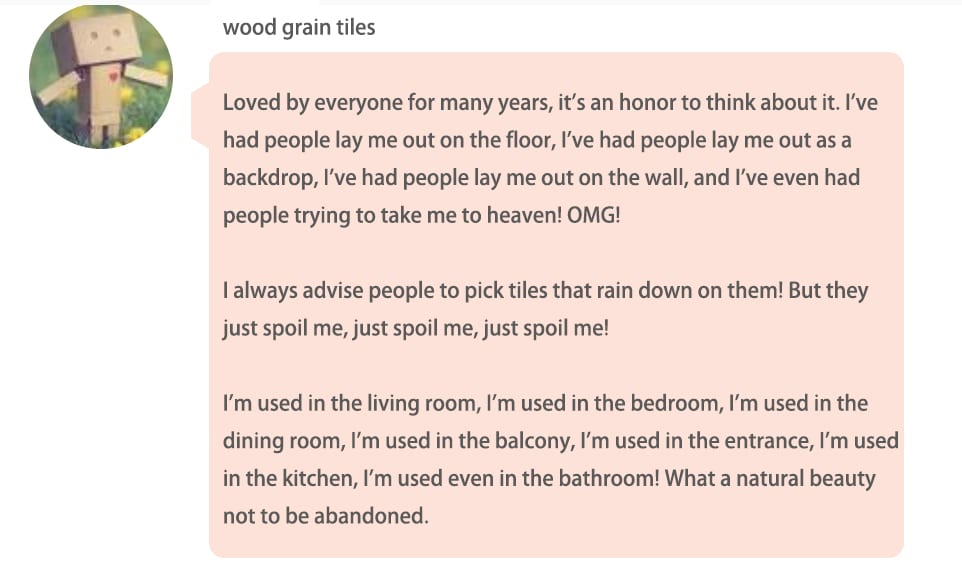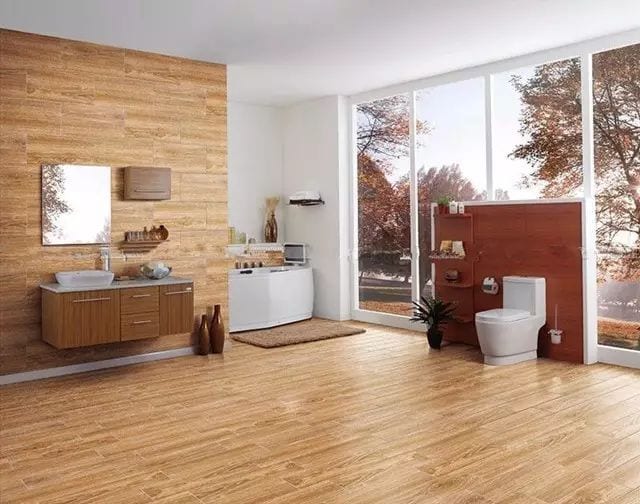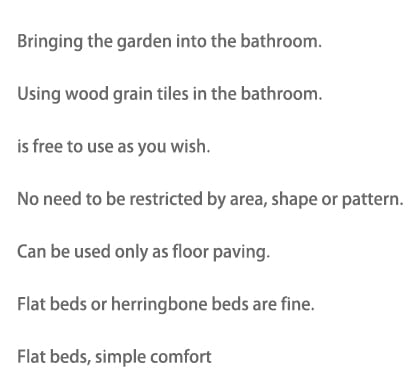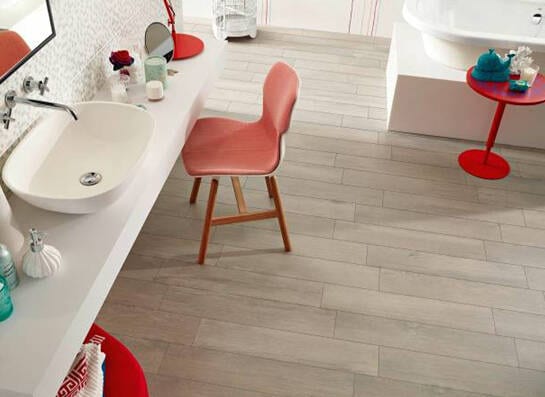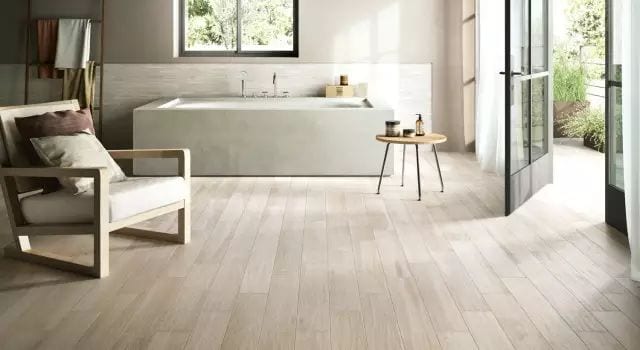 ▼ Zigzagging, agile coziness▼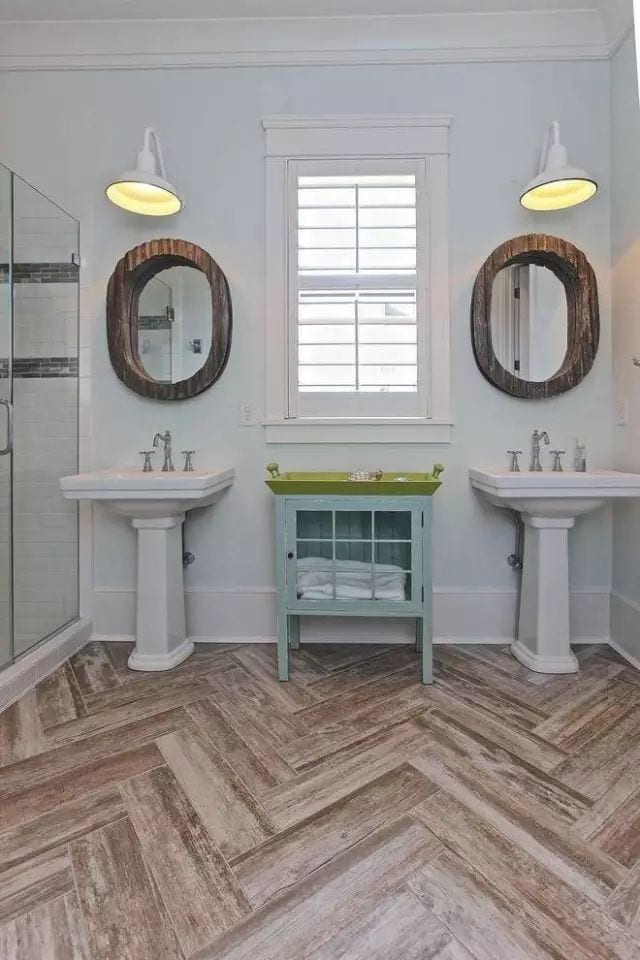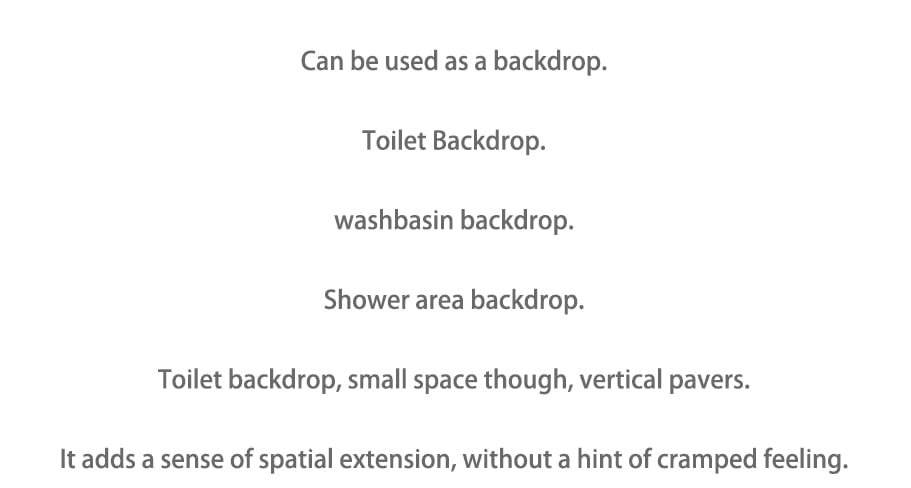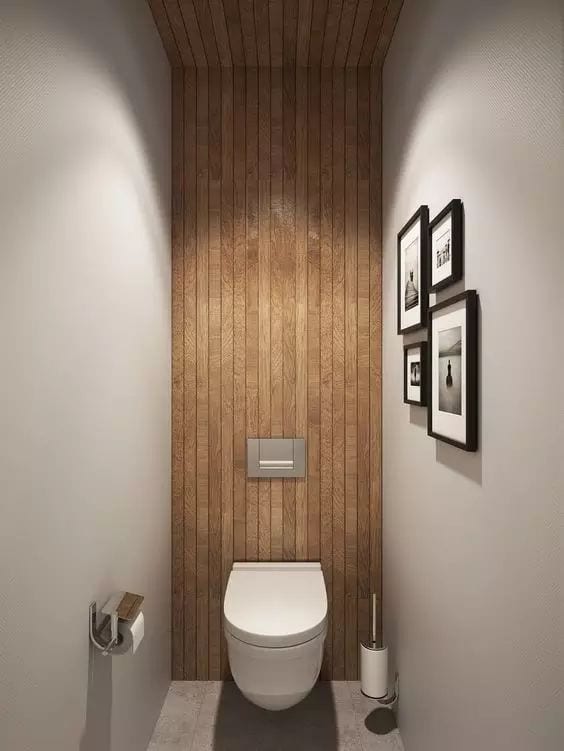 ▼ Here, also with wood-grained tiles on the floor,
but with a colour-winning toilet backdrop, it's a real eye-catcher!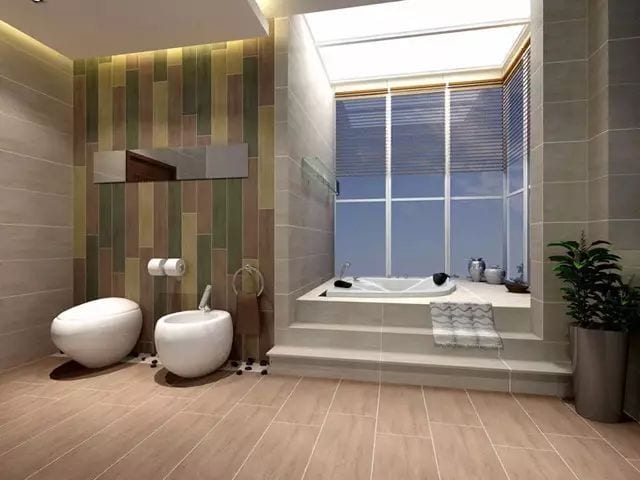 As a washbasin backdrop,
it can be either very generous or very sophisticated
▼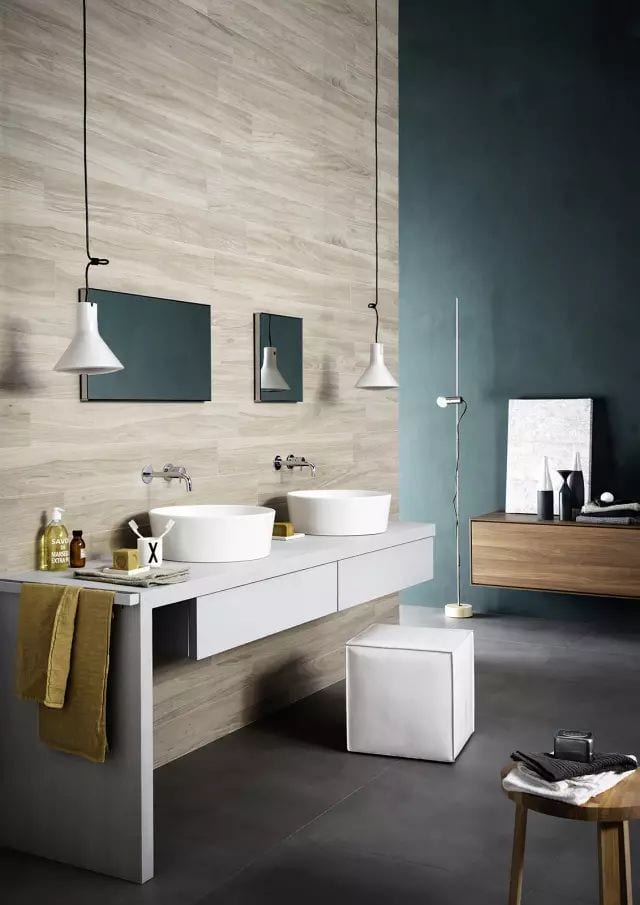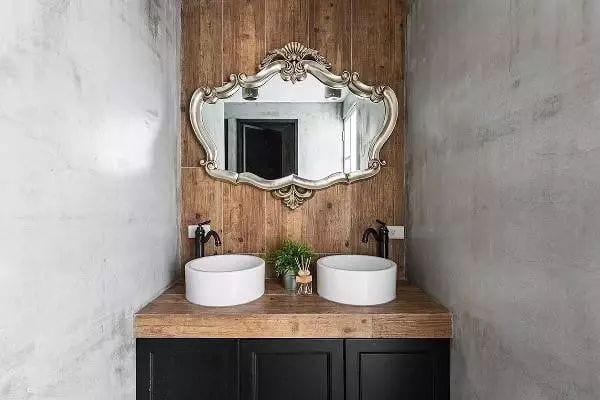 This extended paving method
not only achieves a partitioning effect, but is also very eye-catching
▼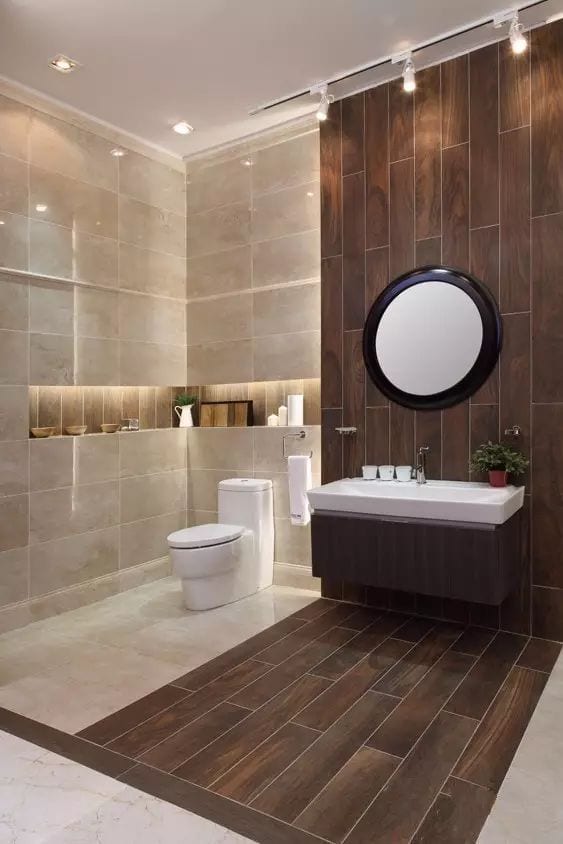 The mottled wood grain tiles and exquisite ironwork
are full of industrial style world
▼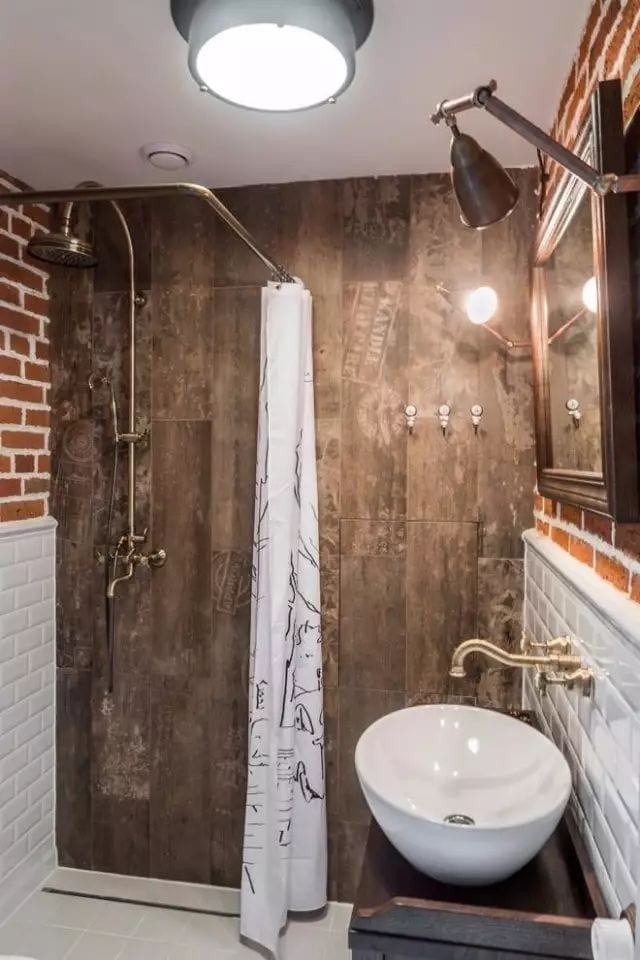 It can be purely wall paving
It's like walking in the woods.
▼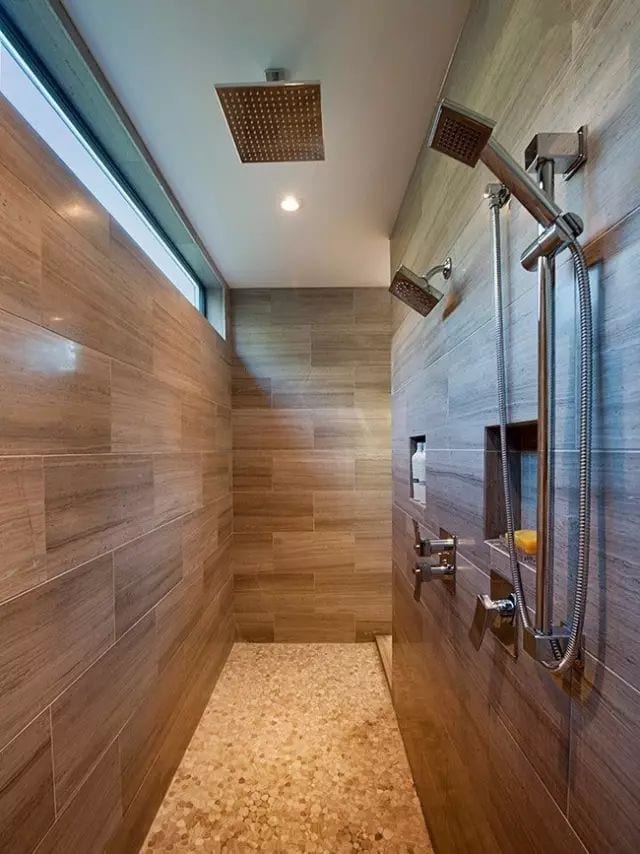 You can even lay it all over the house and
it works even better instead.
The same style and the same color are beautiful,
and different styles and paving combinations are also brilliant.
The whole bathroom, relaxed and natural, simple
bathroom does not need to have too complicated design
wood grain tiles simply attached
feel very comfortable
▼.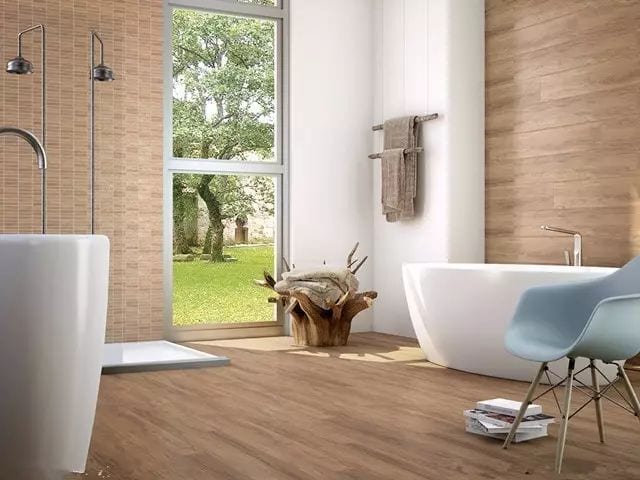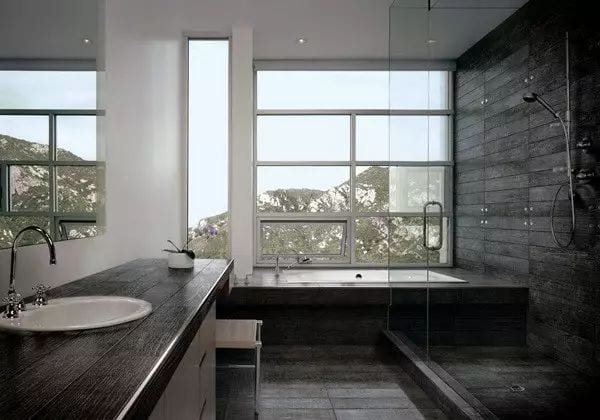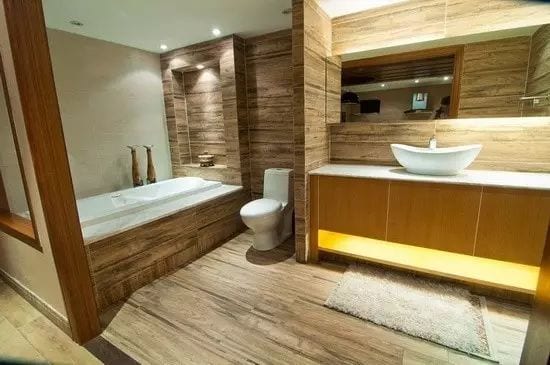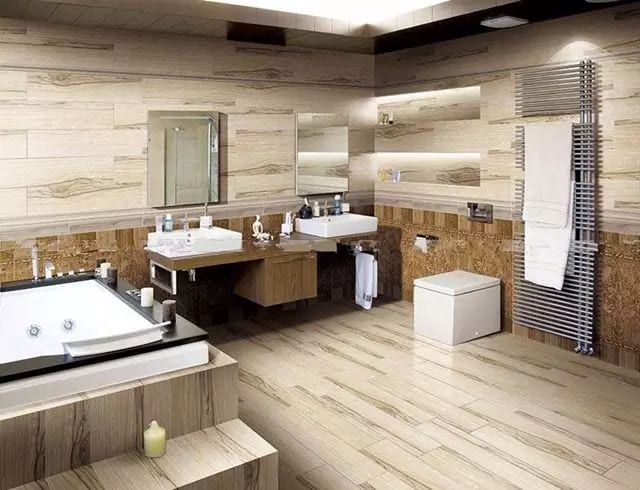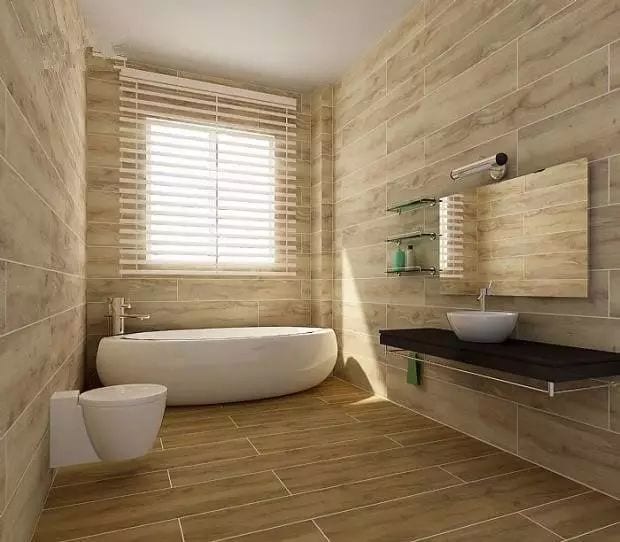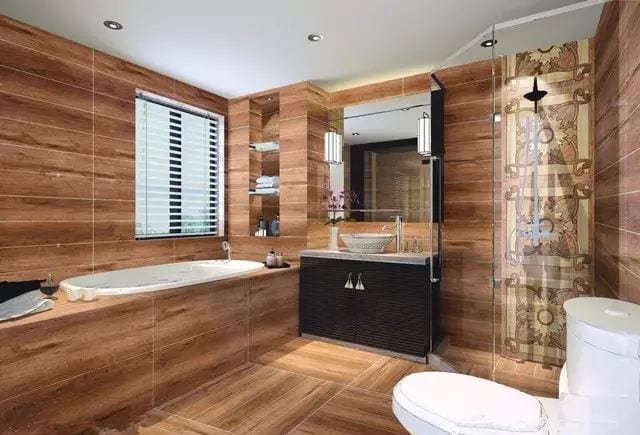 Can also be mixed with other ceramic tiles
No matter what the tiles are, they're all in harmony.
▼.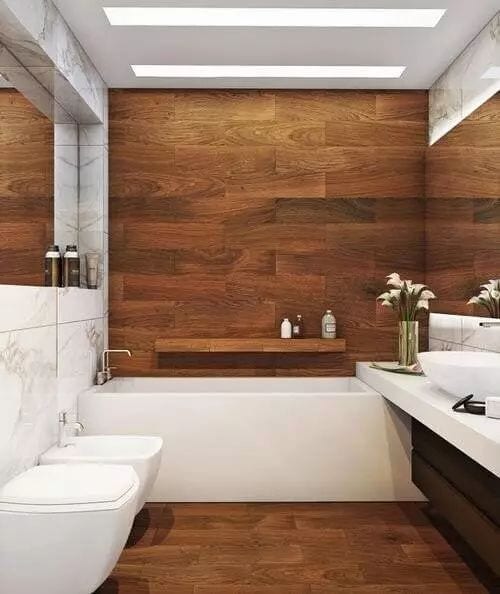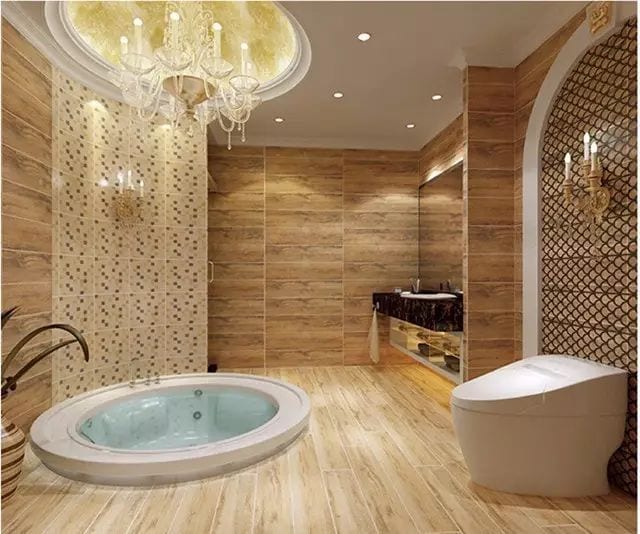 There's a good reason they're spoiled! No need for much adornment, where woodgrain tiles are present, it will always be the brightest star of the show!
Don't be stingy with that love of yours, there's absolutely nothing wrong with picking wood grain tiles and using them wherever and however you want!