Interior Design Alliance

The rock is square and thick, and can be pushed for a thousand years.
Stone with its unique sense of age and thick texture
has been an indispensable part of the decorative materials.
What Is Ultra-Thin Stone?
Hello, designers! Granite, marble, small gravel, strip stone, barren stone I believe you are no stranger to, but there is a stone: thin as paper, bendable, translucent, changing shape, completely subverting your perception of the stone, it is – ultra-thin stone.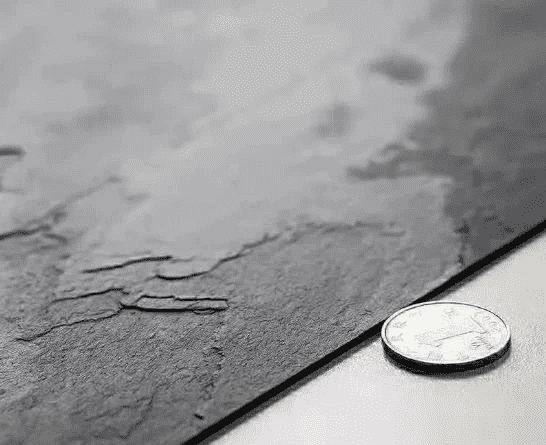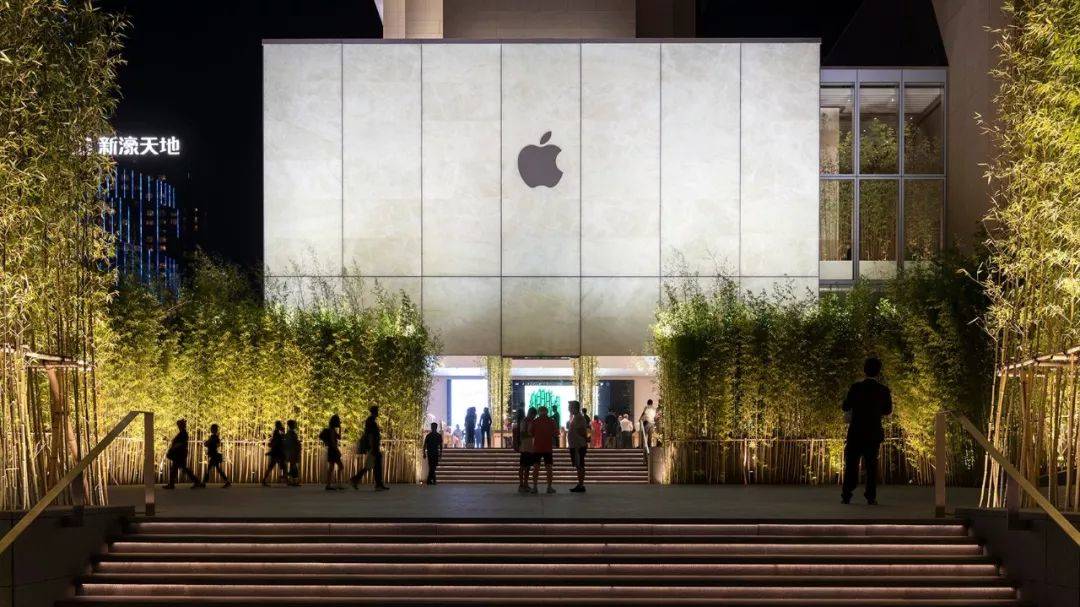 ▲The Facade Of The Apple Store In Macao, Kin Sha Branch, With Ultra-Thin Stone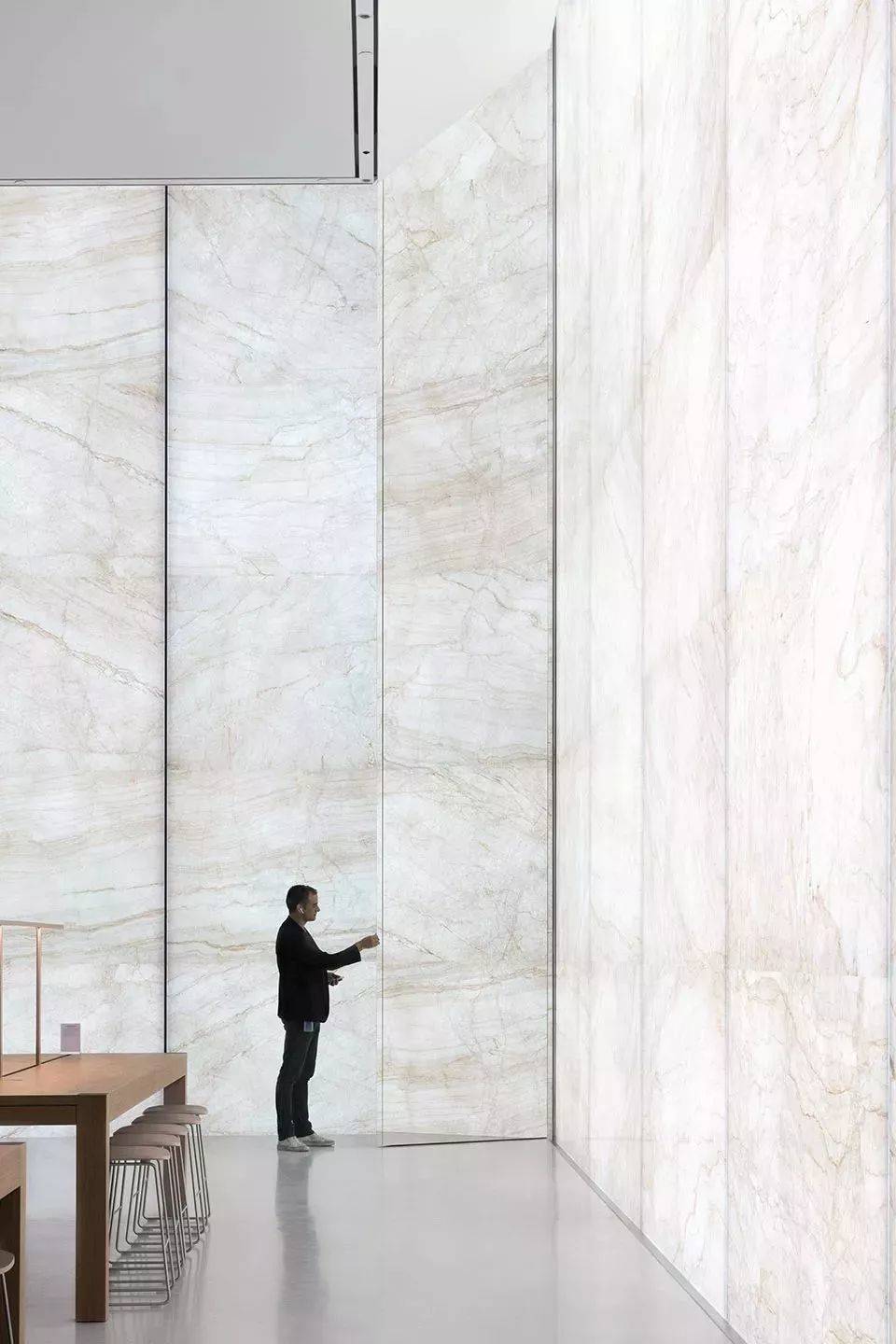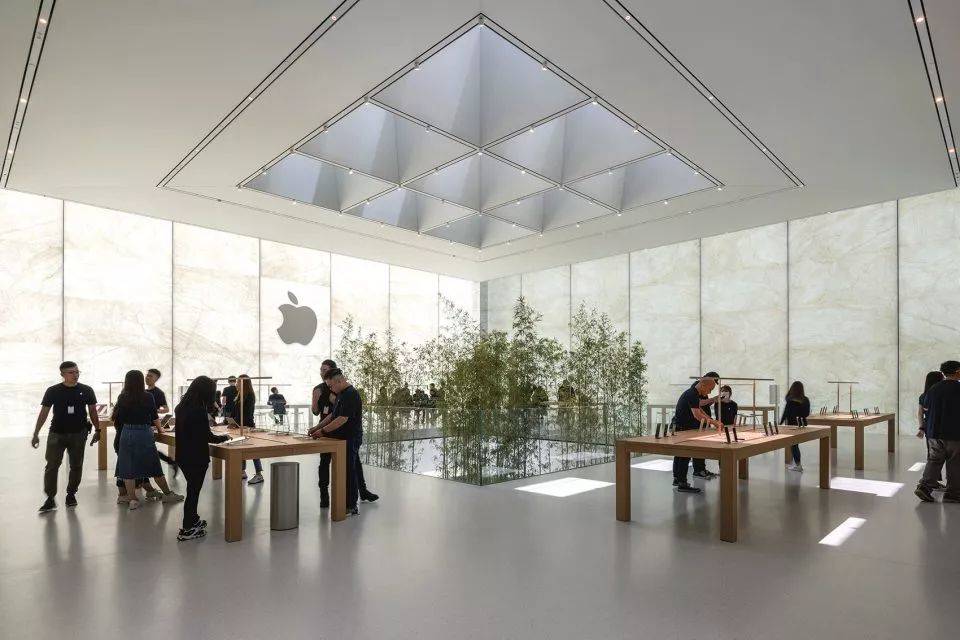 ▲ Interior Of Apple Store In Macau's Kin Sands Branch, Ultra Slim Stone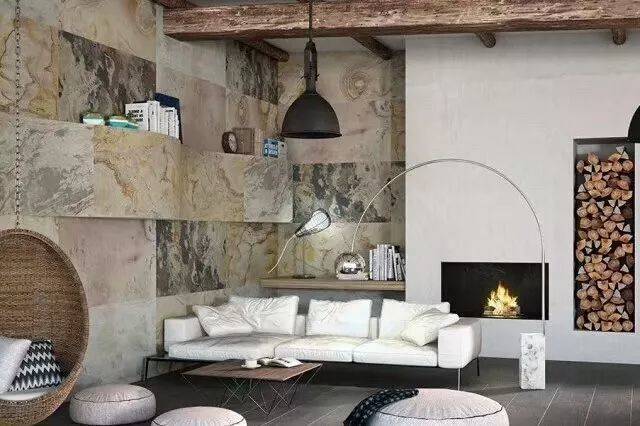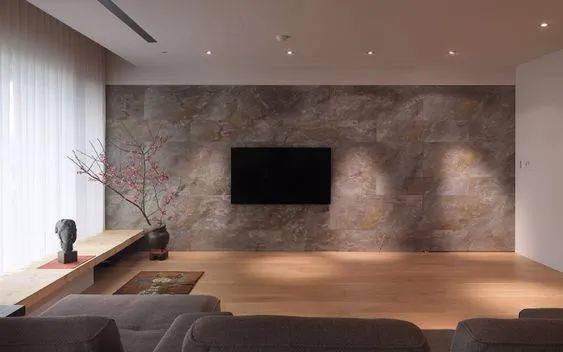 ▲ Ultra-Thin Stone For Interior Applications
01.
Natural Stone Or Artificial Stone?
Ultra-thin stone makes use of natural layered stone such as slate and sandstone, which is stripped out using modern nano-technology. It is the crystallization of nature and contemporary technology, and its natural texture is incomparable to that of imitation stone.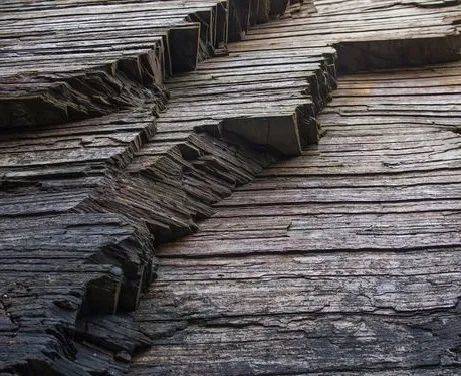 ▲Slate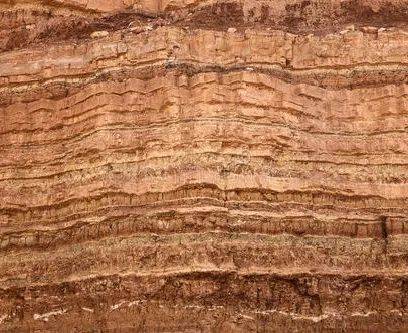 ▲Sandstone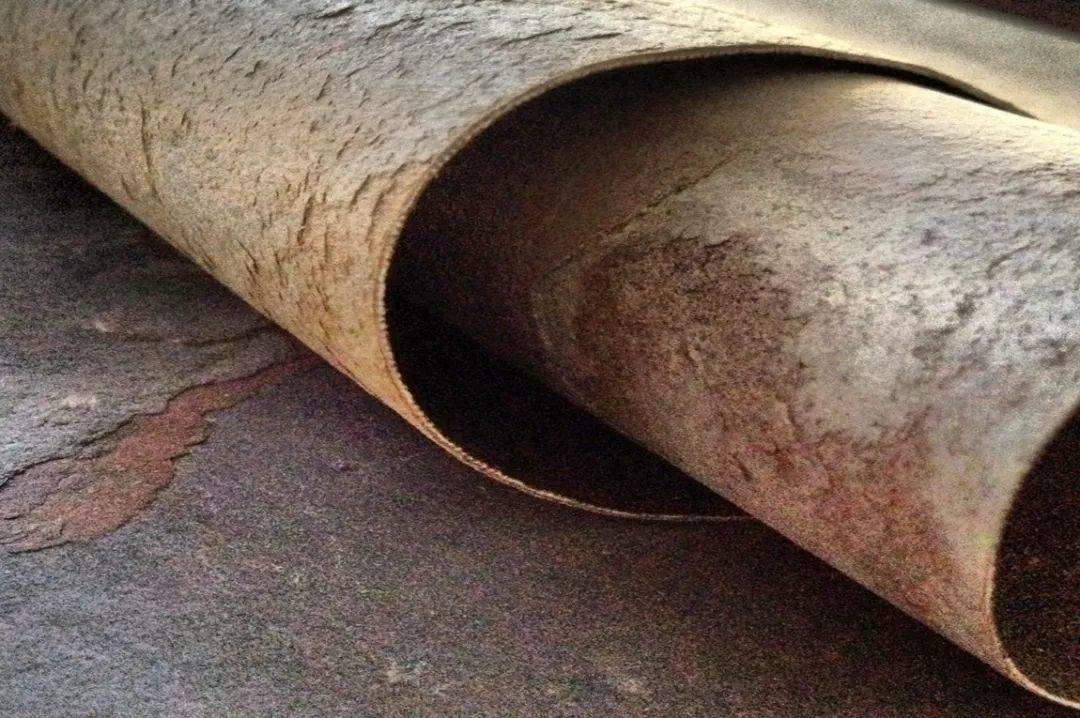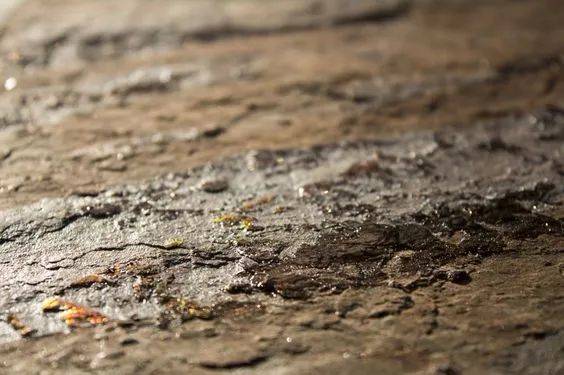 ▲Ultra-Thin Stone Surface Detail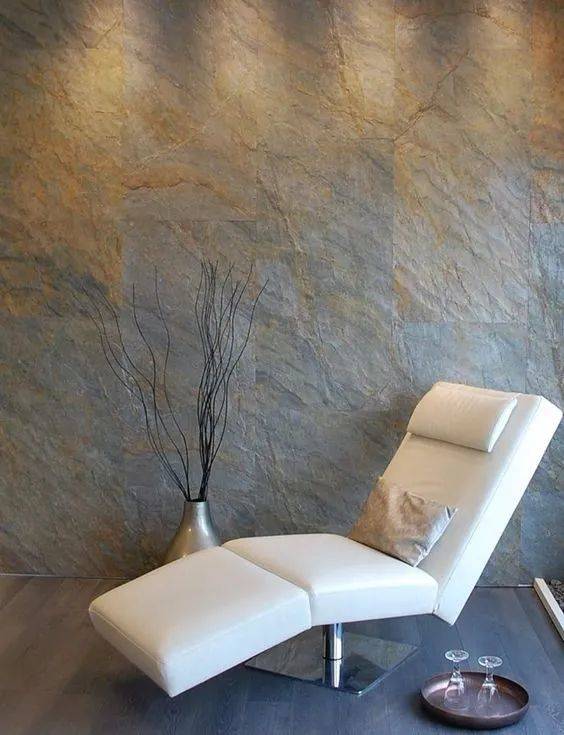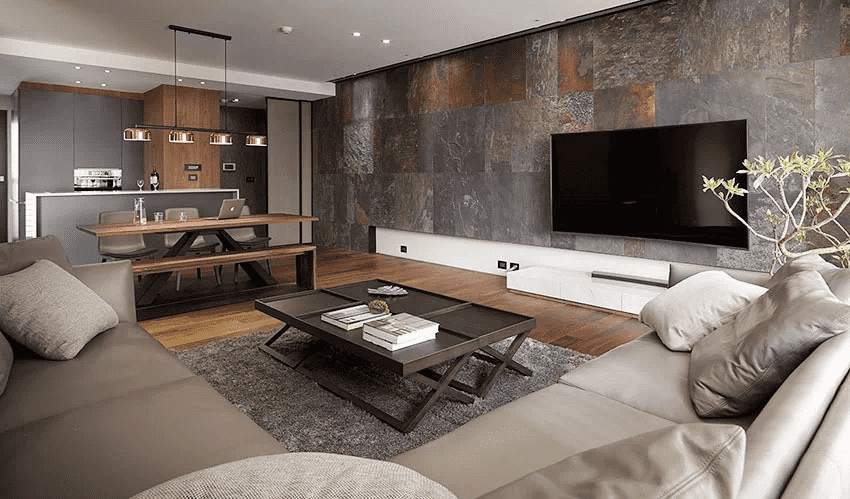 02.
What Are The Classifications Of Ultra-Thin Stone
In addition to shale and sandstone, which are naturally stratified stones, contemporary nanotechnology also allows the extraction of marble stones. Depending on the stone, it can be divided into slate ultra-thin stone, sandstone ultra-thin stone, and marble ultra-thin stone. Sandstone ultra-thin stone has a strong sense of granular surface texture, but easy to absorb dirt; slate ultra-thin stone color is more pure, compared with sandstone hardness is higher; marble ultra-thin stone surface texture is delicate, the most rich pattern.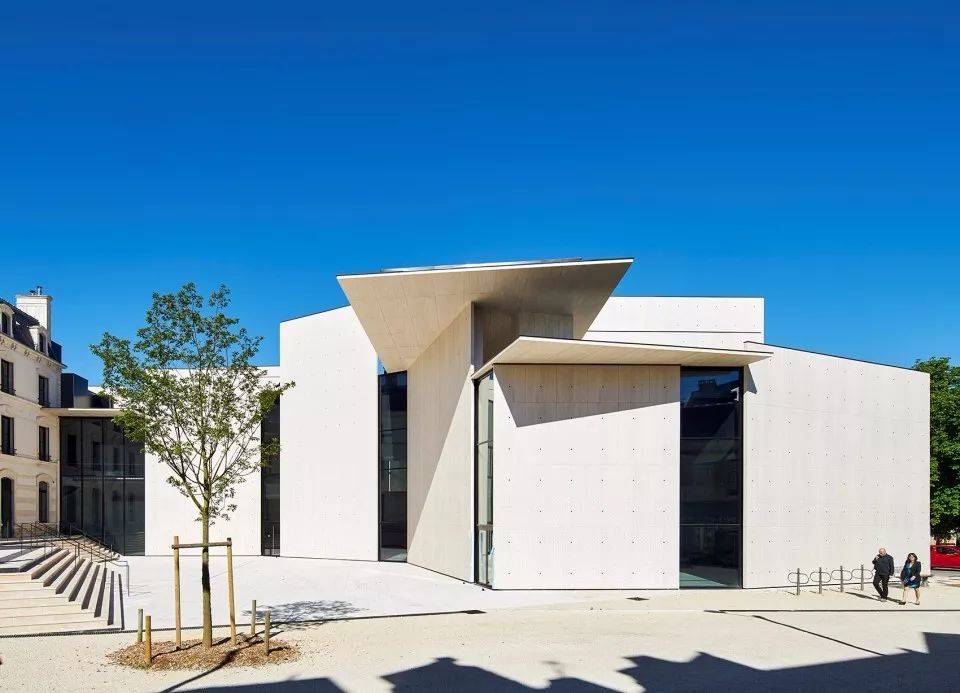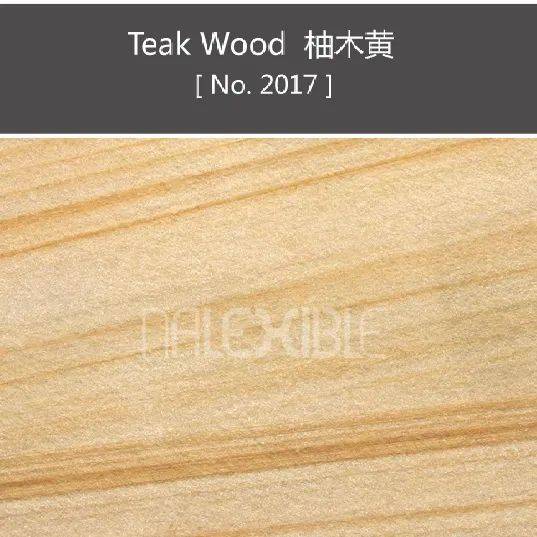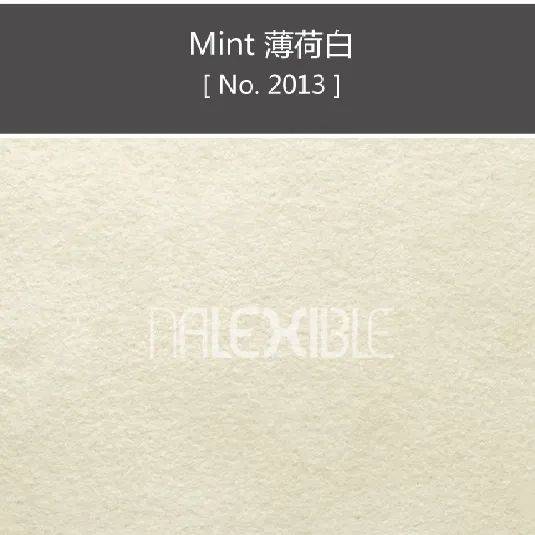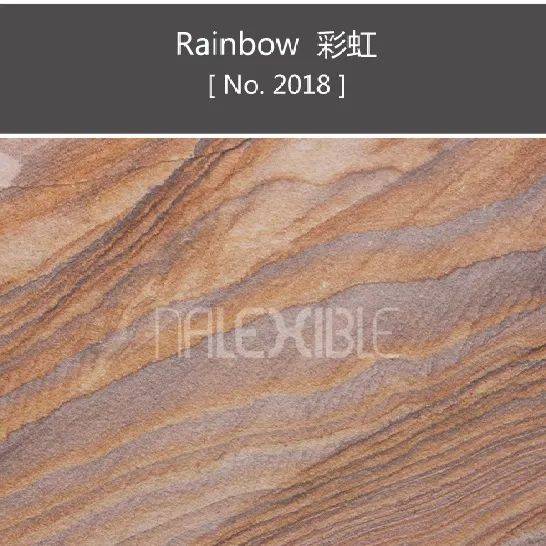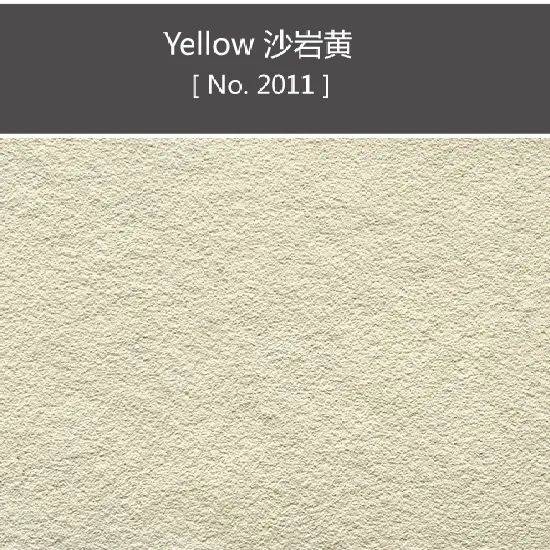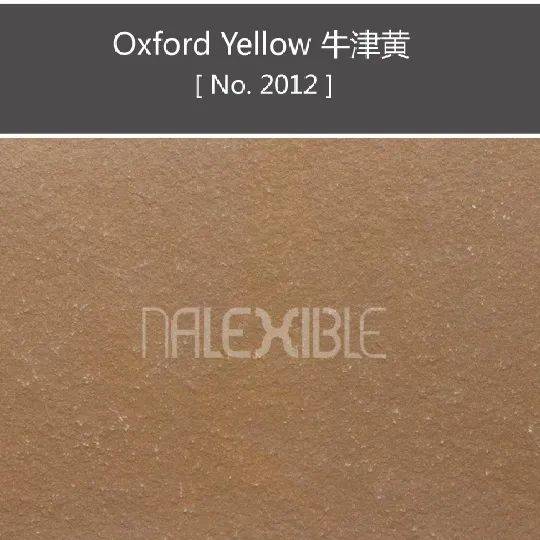 ▲Sandstone Ultra-Thin Stone Series , Product Picture From Nebelstone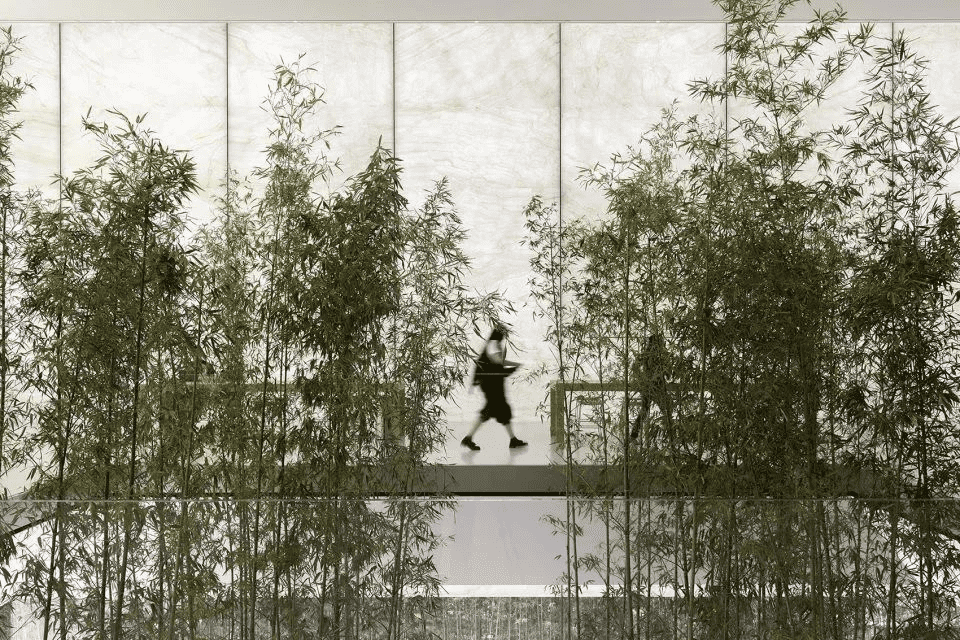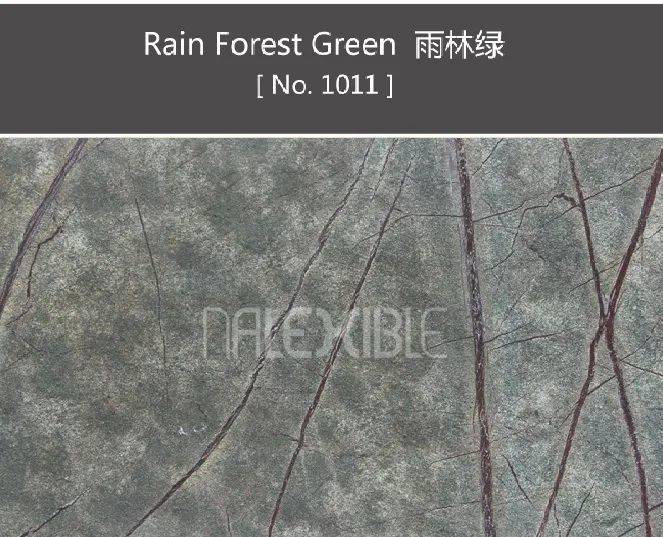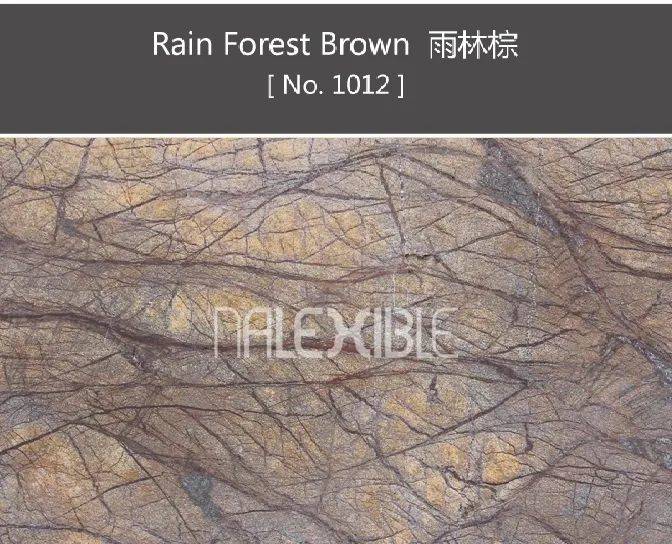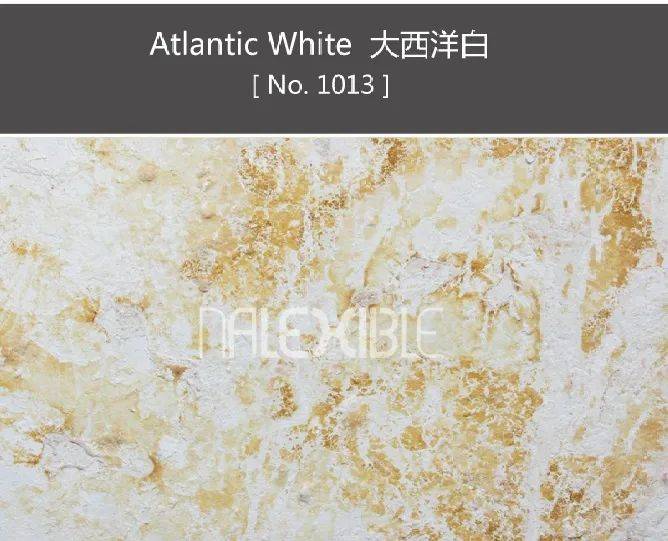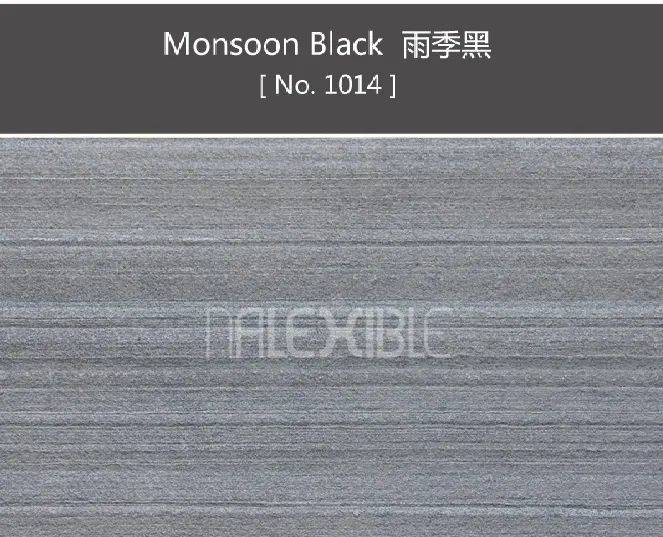 ▲Marble Ultra-Thin Stone Series, Product Picture From Nebelstone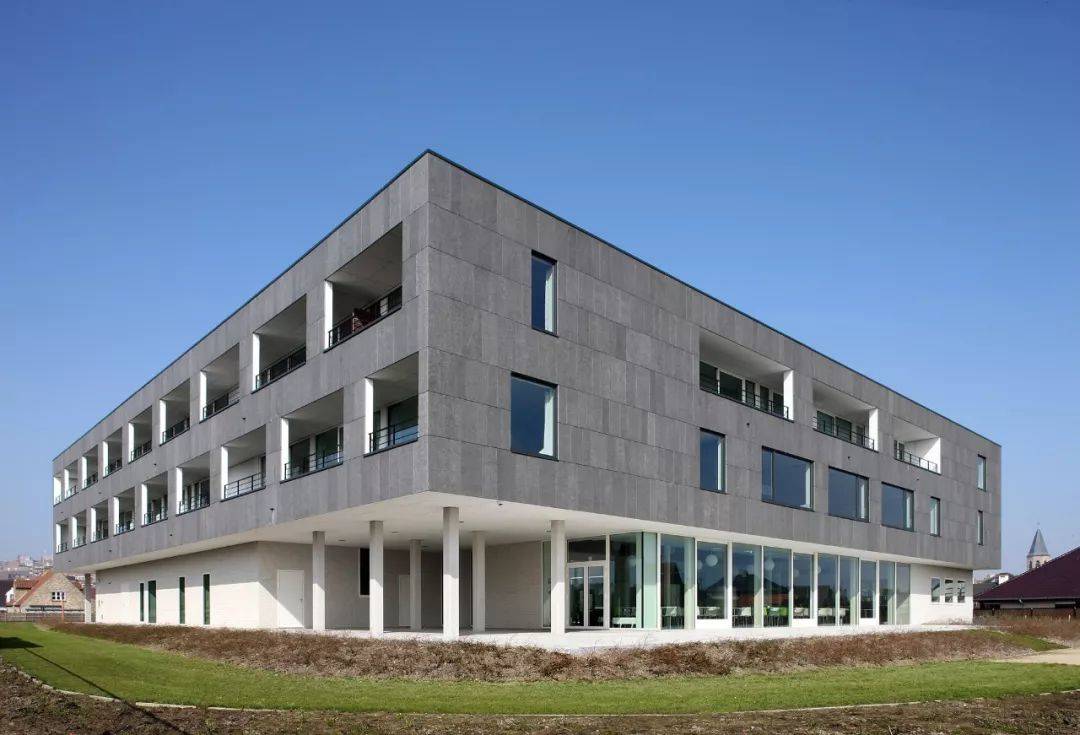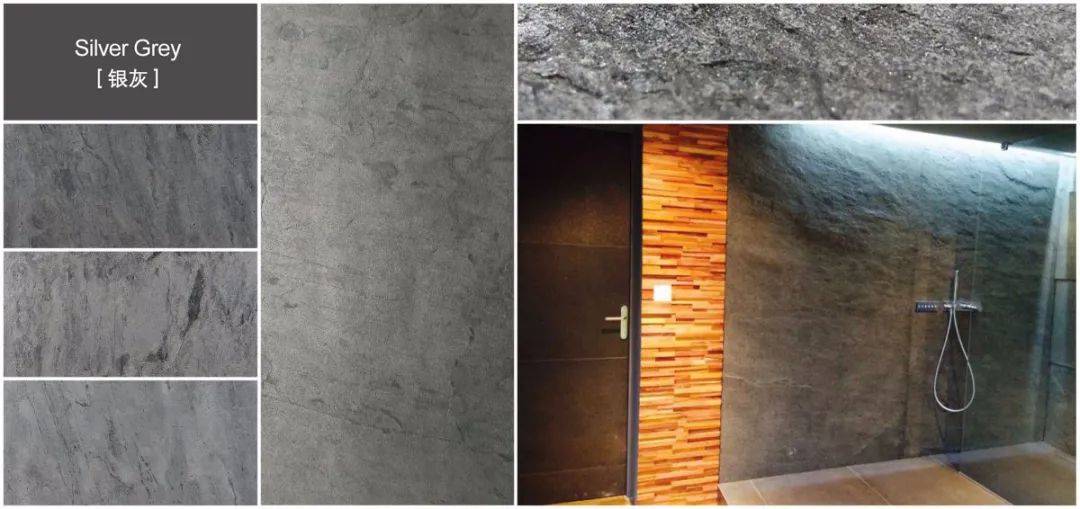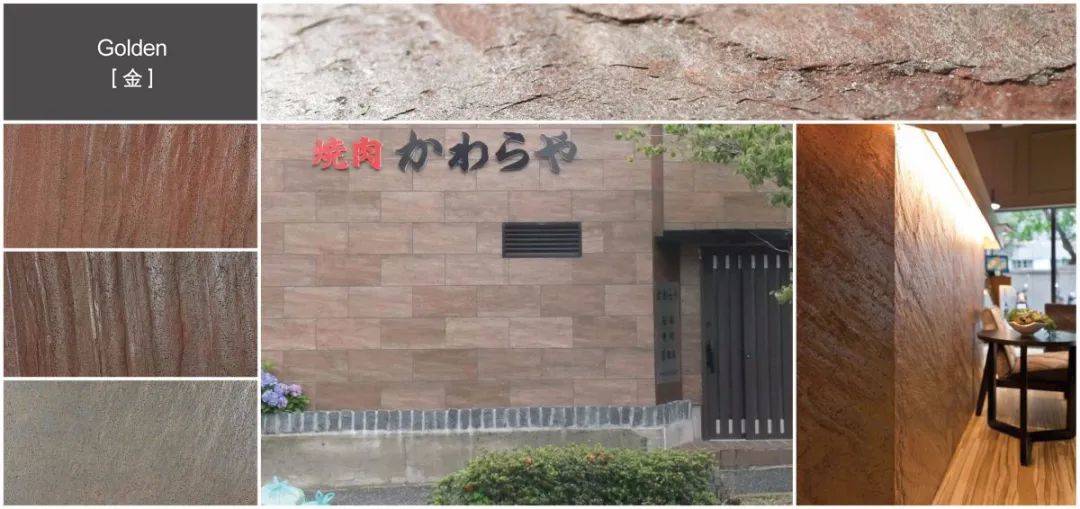 ▲The Slate Is A Very Thin Stone, Product Picture From Nebelstone
03.
Why Can Ultra-Thin Stone Be Bent?
After the natural stone is separated using nano-technology, the material itself has a certain bending property at a relatively low thickness. It is the first time that the material has been separated from the material, and the soft glass fiber and the glass fiber polyester are used for bonding.

▲The New Material Is Made Of Glass Fiber And Glass Polyester.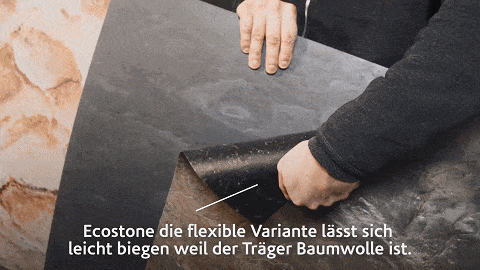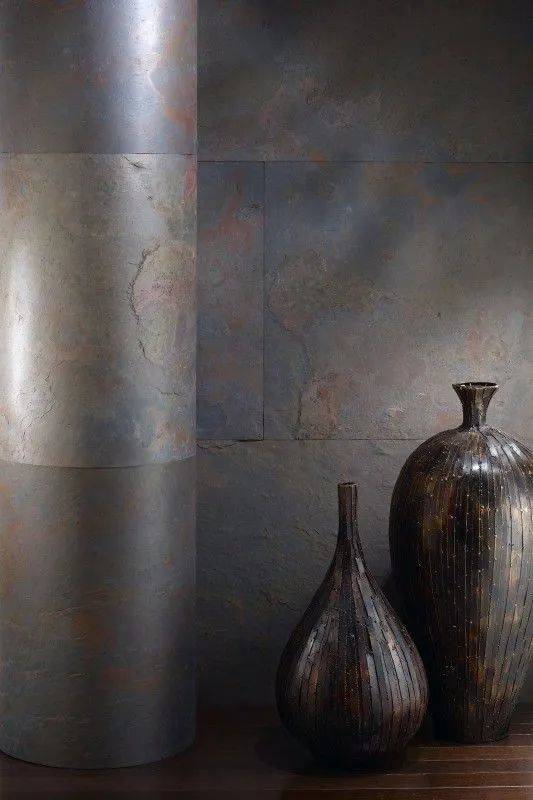 The bendable, ultra-thin stone is not only more comfortable to decorate the curved structure of the interior. More can break the stone original modeling system, presenting a different effect. In Sichuan Rongshou County, Rongchuang – nine days a city project, the weight of the stone and daylight a line of curved paths, designers use ultra-thin stone to create a meandering canyon of light.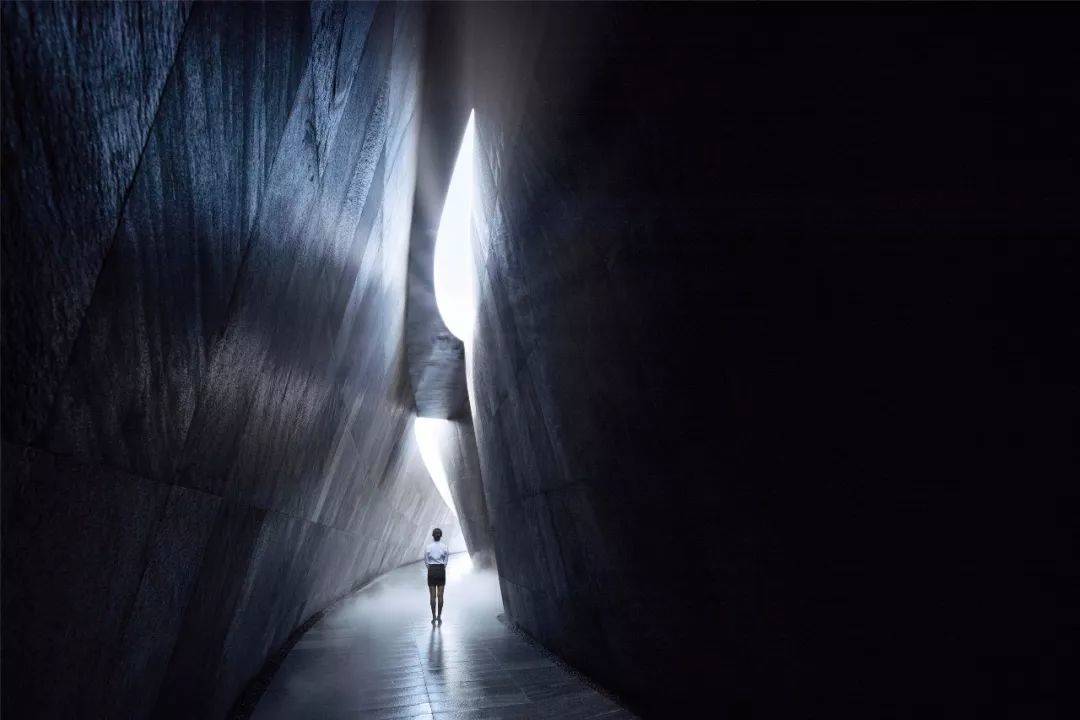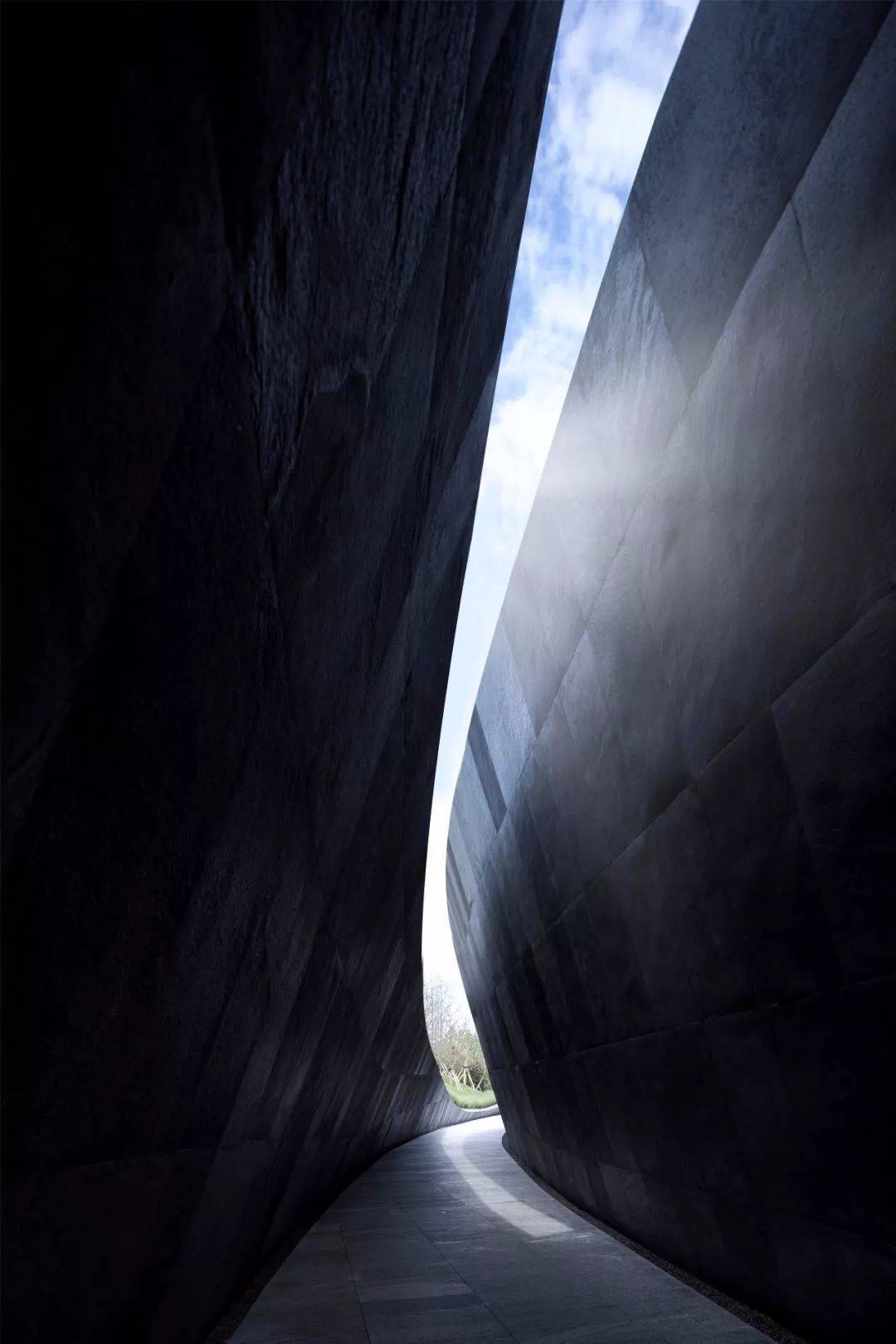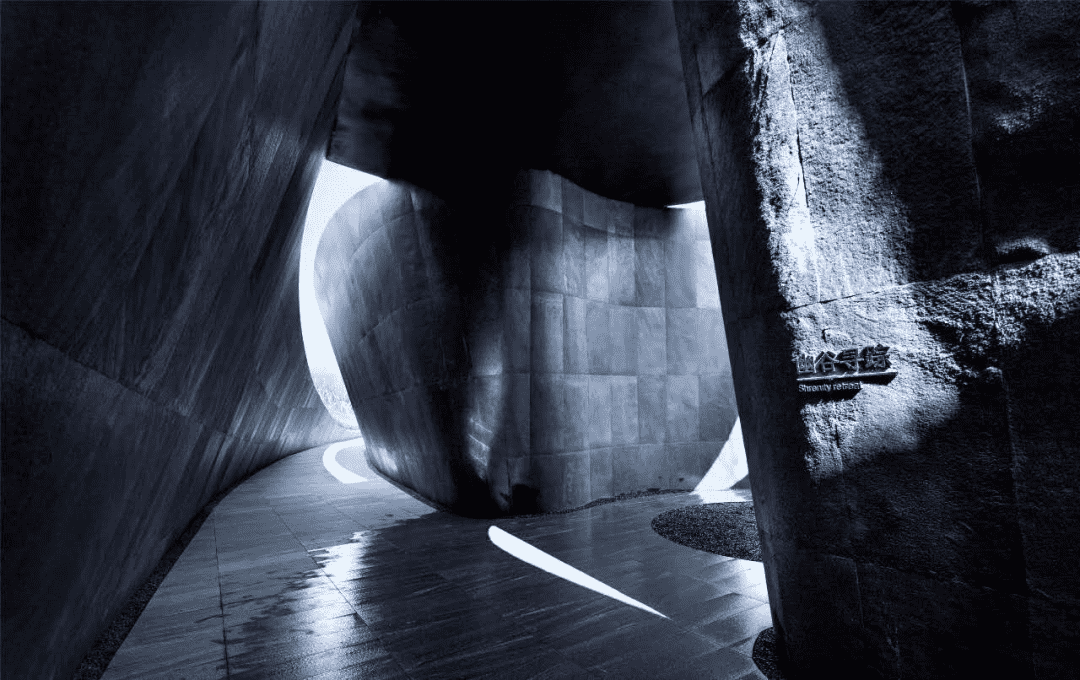 ▲Sunacon-Jiutianyicheng, Ultra-Thin Stone, (Landscape Design: Weftu) Photo: Beaver Landscape Photography
Cotton linen is also one of the common bonding and fixing materials for ultra-thin stone, woven series of ultra-thin stone is softer and can be bent and folded to a higher degree, so it is used for furniture, lighting, digital products and other finishes, so that small-scale industrial products with a different aesthetic meaning.

▲Weaving Ultra-Thin Stone, Photo By Nebelstone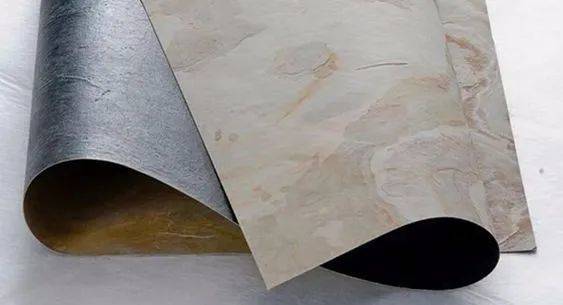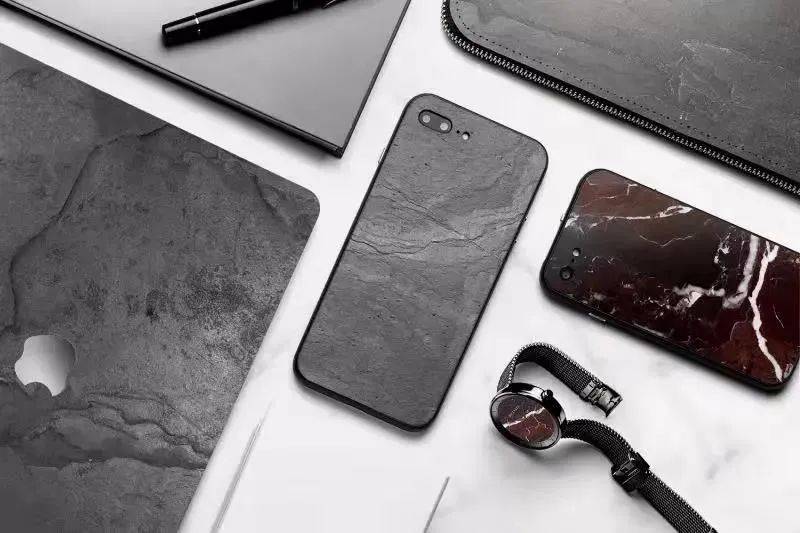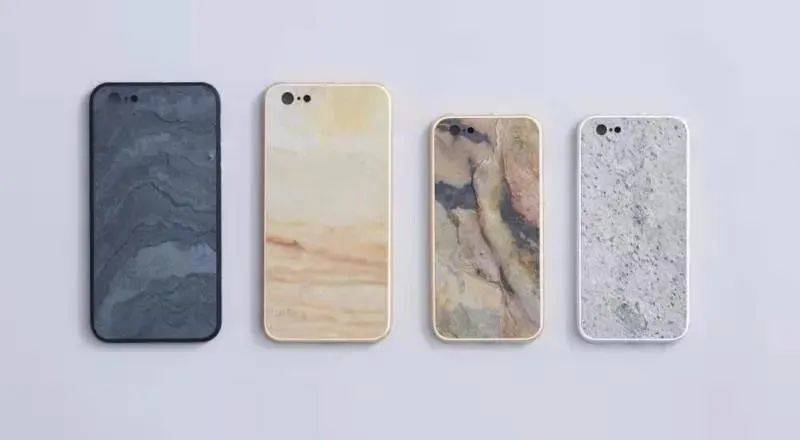 ▲Thin Stone Phone Case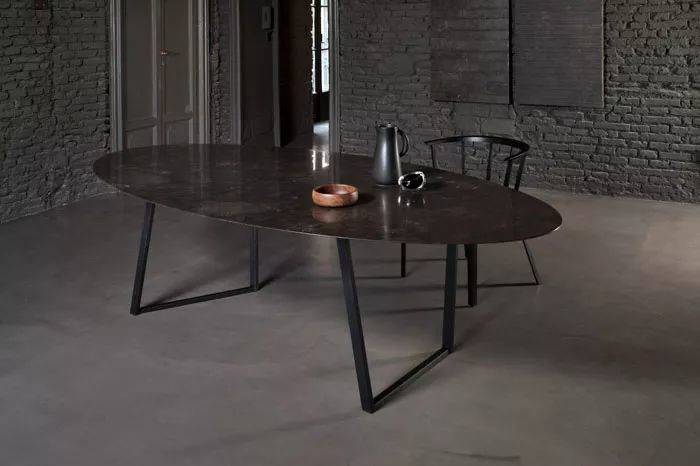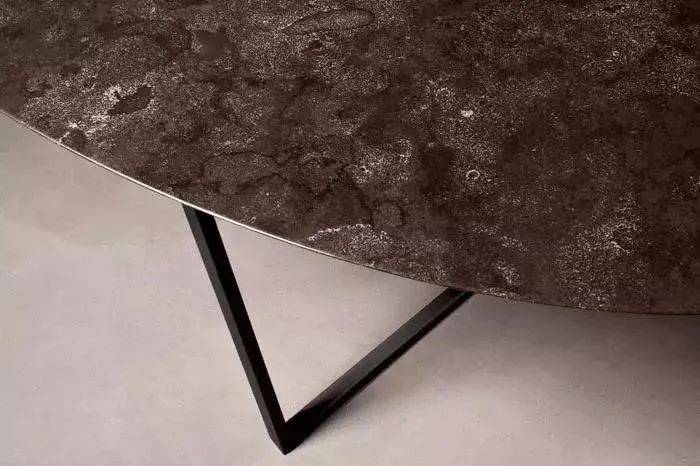 ▲Top Of The Ultra-Thin Stone Table
04.
Why Can Ultra-Thin Stone Transmit Light?
Glass fibers, polyester, and other adhesive fixing materials are replaced with light-transmitting resins, and the ultra-thin stone is then applied to tempered glass or plexiglass to increase its strength. After hitting the light, the stone will have the characteristic of light transmission, and the texture and color of the stone will be more obvious under the light and shadow, and the visual effect will be excellent.

▲The Stone Is Light-Transmitting, The Picture Is From Nebelstone.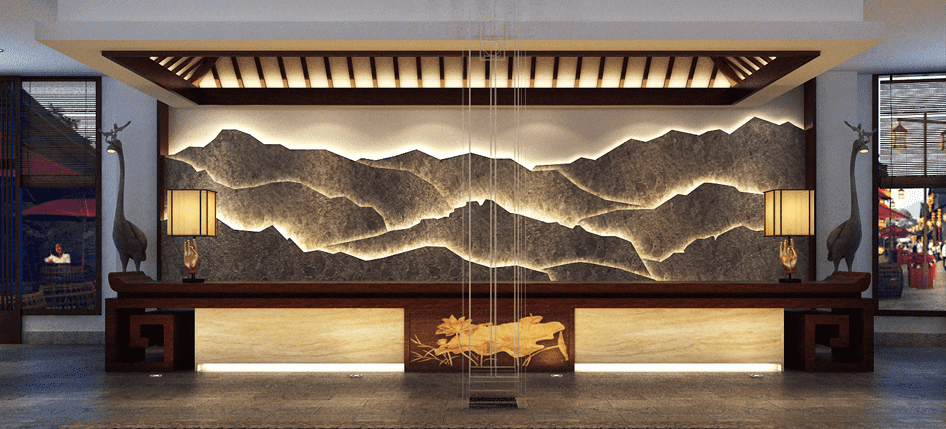 ▲Photo From Nebelstone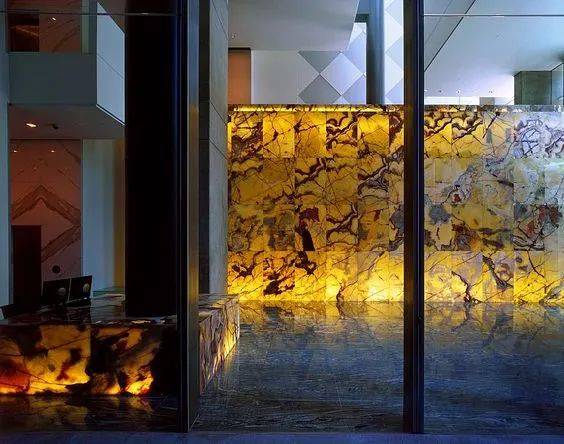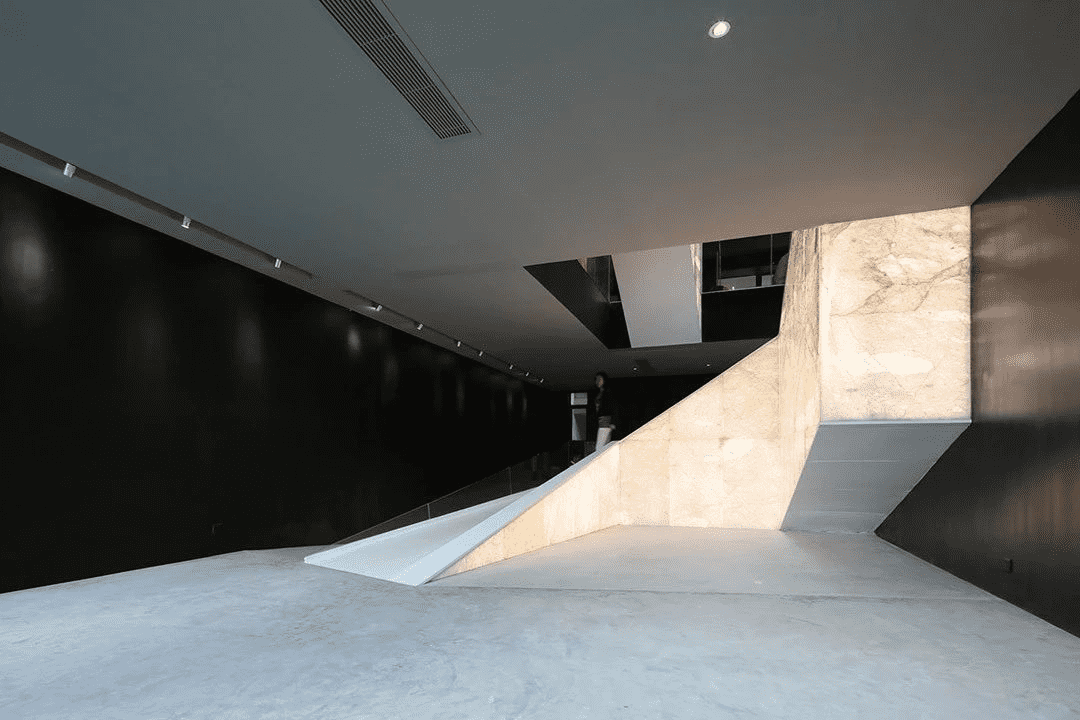 05.
How Thin Is Ultra-Thin Stone?
Ultra-thin stone consists of natural stone that is delaminated and bonded with a stabilizing backsheet. The existing nano-layering technology can separate the stone into 0.5mm layers, and with the bonded backing of various materials, ultra-thin stone can be as thin as 1-2mm, and the weight per square meter is about 1.5kg.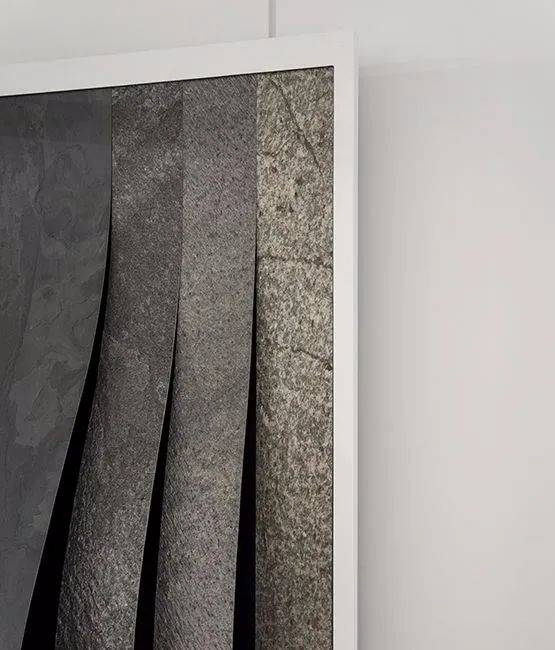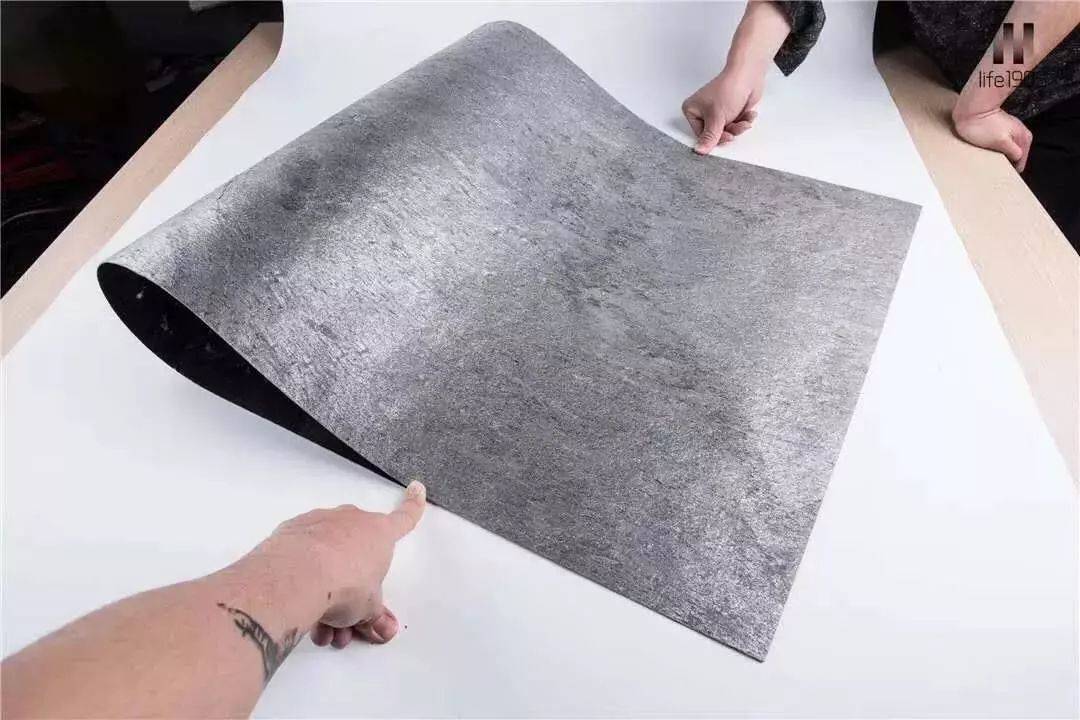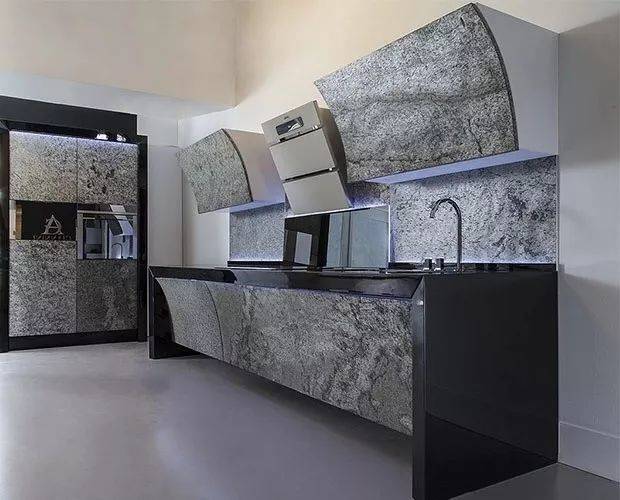 06.
Can Ultra-Thin Stone Be Produced In China?
The manufacturing technology of ultra-thin stone originates from Germany, at present the domestic ultra-thin stone is mostly the agent or partner of foreign brands, the domestic manufacturers who can independently produce ultra-thin stone are very less, therefore ultra-thin stone has a higher added value.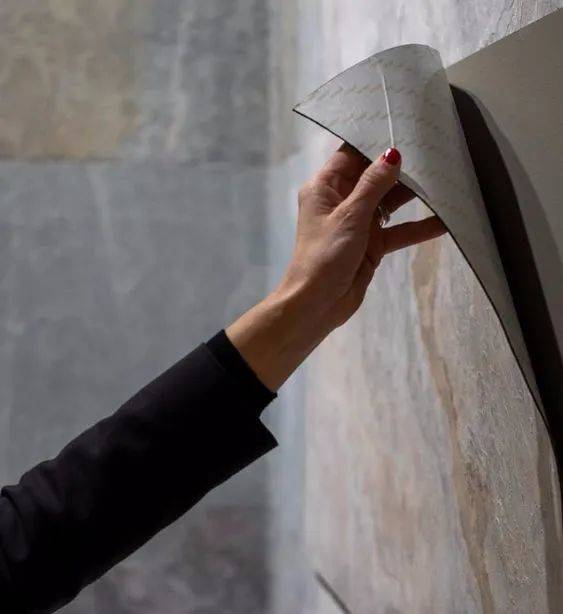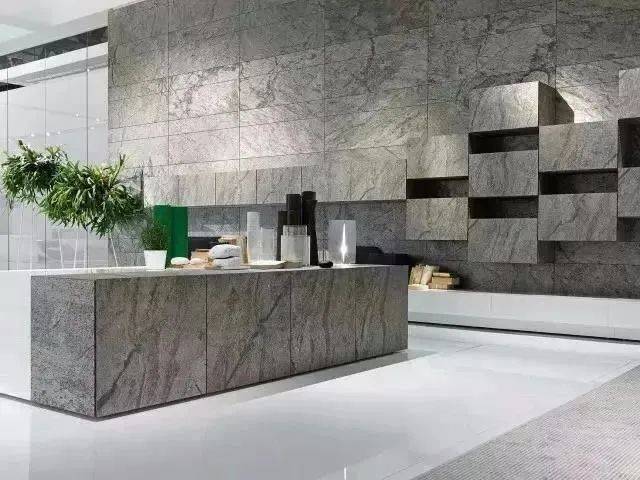 07.
What Is The Construction Process Of The Ultra-Thin Stone?
Ultra-thin stone is very light in weight and does not require a more complex dry-hanging process like traditional stone. Ordinary hanging process will be able to meet the requirements.
▲Dry Hanging Process Installation Flow Chart, Image Source: TOP
Ultra-thin stone is very soft when heated by warm air and can be easily handled on both flat and curved surfaces. It is also easy to cut with a small cutter.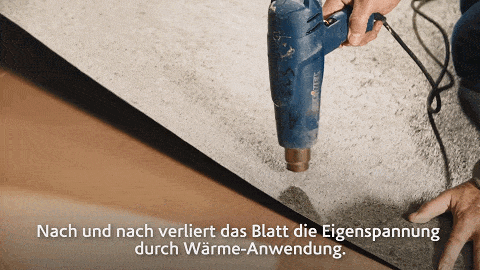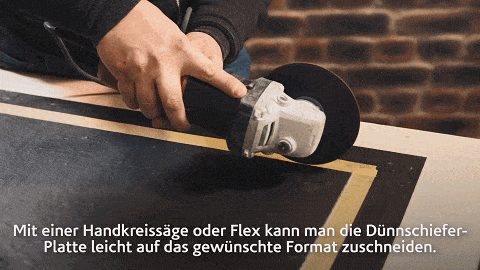 Just glue the wall, wipe it evenly and then wet-laminate it, and it will be very strong.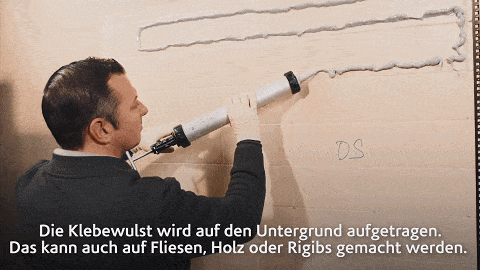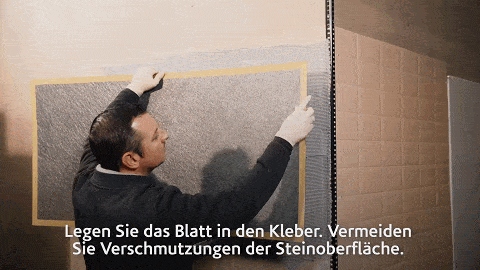 It is important to note that the protective stripes around the single ultra-thin stone are generally put up in advance to prepare the joints between the next two ultra-thin stones.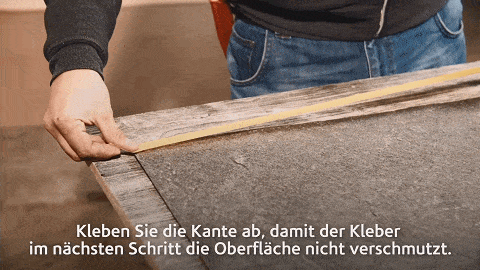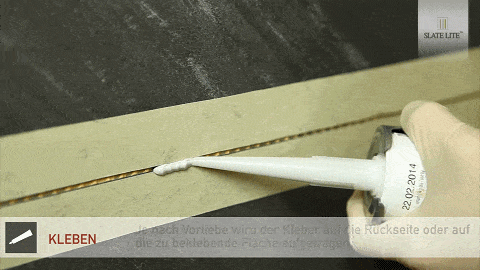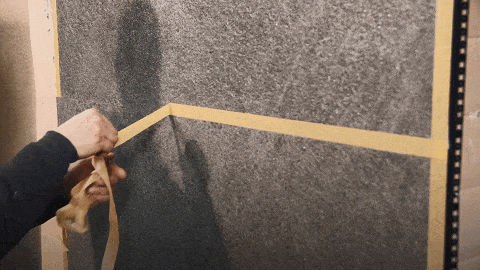 Interface again for compaction fixed, the construction of the ultra-thin stone will be completed, as if it is paste wallpaper as convenient and simple.