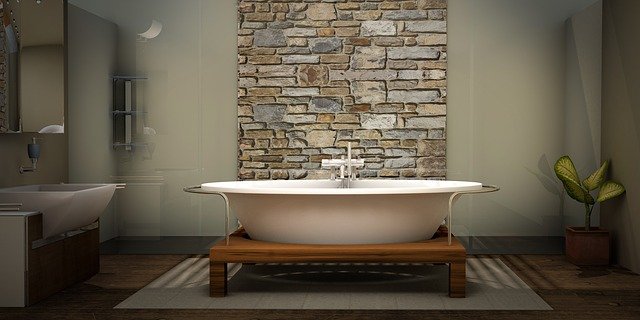 The lack of natural ventilation in windowless bathrooms is often associated with a number of problems, such as lack of light, dampness and bad odours. Not only do these problems directly affect the quality of life, but they also provide a breeding ground for bacteria and can even have an impact on your health.
To alleviate these problems in windowless bathrooms, you can actually start working on the following points.
Reasonable Planning Of Wet And Dry Partitions
Even if the bathroom is limited in size, it is necessary to plan the wet and dry partitions as reasonably as possible. This can reduce the impact of moisture on the dry area and to some extent make up for the ventilation deficiencies.
For shower partitions, you can use transparent glass to increase the permeability of the space and avoid small windowless bathrooms looking too confined and dark.
Bathroom Bats, Exhaust Fans To Help Ventilation
For the lack of natural ventilation in the bathroom without windows, learn to be smart with the help of external forces such as bath bombs and exhaust fans to promote ventilation and moisture.
Most of the multifunctional bath bombs on sale in the market are equipped with ventilation functions. When used together with an exhaust fan, they can basically meet the daily ventilation needs of the bathroom.
Exhaust fans are divided into ceiling-mounted, wall-mounted and window-mounted types. Generally speaking, ceiling-mounted fans have a better ventilation capacity.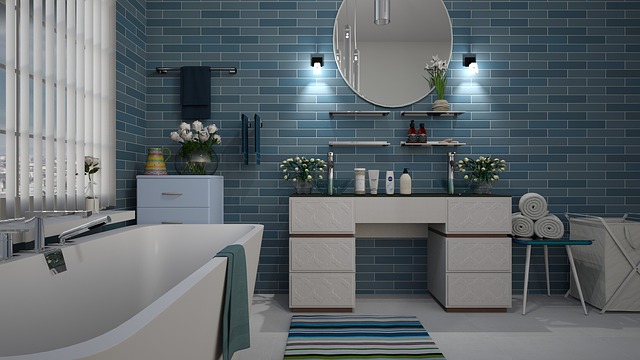 Floor Drains With Anti-Odour Function
The floor drain is a major source of odour in the bathroom. Therefore it should not only take on the function of a drainage channel, but also need to have some anti-odour, anti-bacterial and waterproof function.
Water-sealed floor drains and mechanically sealed floor drains are two of the more common types of floor drains. The mechanical seal type is able to automatically adjust the opening and closing of the seal valve, resulting in a superior capacity for sealing, odour control and water return prevention.
Choosing An Intelligent Toilet for windowless bathroom
The smart toilet is the most worthwhile single item to invest in for a windowless bathroom. It reduces the spread of excremental odours and also reduces clogged pipes.
A smart toilet can clean itself. It saves the human effort of brushing the toilet and ensures ease of use and hygiene.
Bright Materials
Smaller bathrooms with less light should reduce the use of darker swathes in the choice of building materials. I recommend the use of transparent white tiles, which can add a brighter visual experience and a cleaner and tidier overall look.
Add Supplementary Light Sources for windowless bathroom
A single main light can't meet the lighting needs of a windowless bathroom, so you can fit the door frame edge or add a supplementary light source around the shed roof and mirror. This will solve the lighting problem. A brighter washroom environment can enhance the comfort of the bathroom.