1890 Design Interior Design Alliance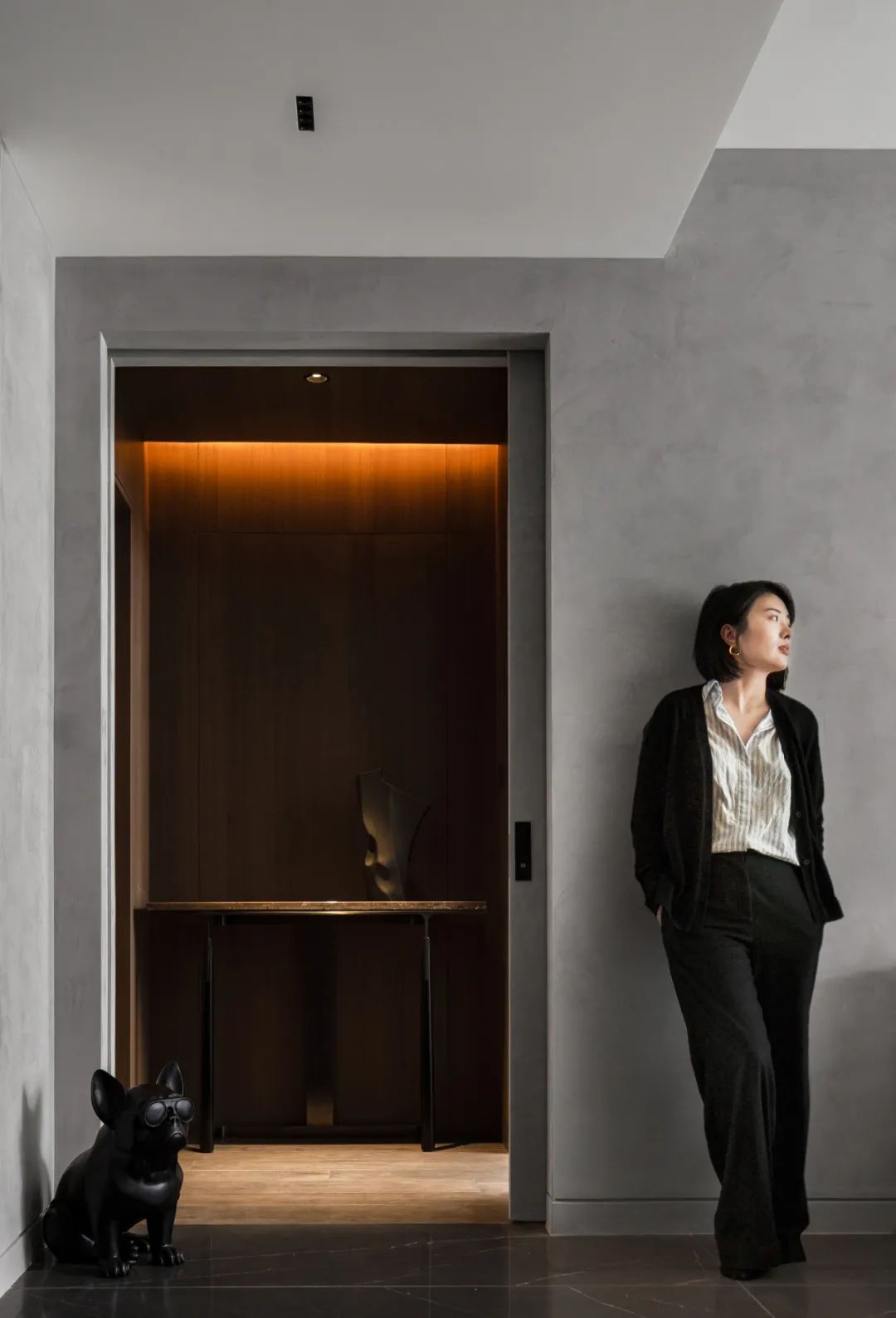 Restrained and enthusiastic
The two owners are both working in finance. The female owner is gentle and elegant, while the male owner is calm and low-key. They are both busy at work, so they want their home to be a place for relaxation and relaxation, in addition to meeting their rational functions.
Although it is a large flat house, there are too many load-bearing structures in the house. This largely limits the layout and effective use of functions. Although the spatial scale is very good, the movement line is not reasonable and the waste area is serious. After combining with the needs of the homeowner, we carried out the creation of the design.
PORCH
The entrance hall is cool and restrained
Turning around, it's hot and warm
In the same visual range
Harmonious and complementary, compromise and coexistence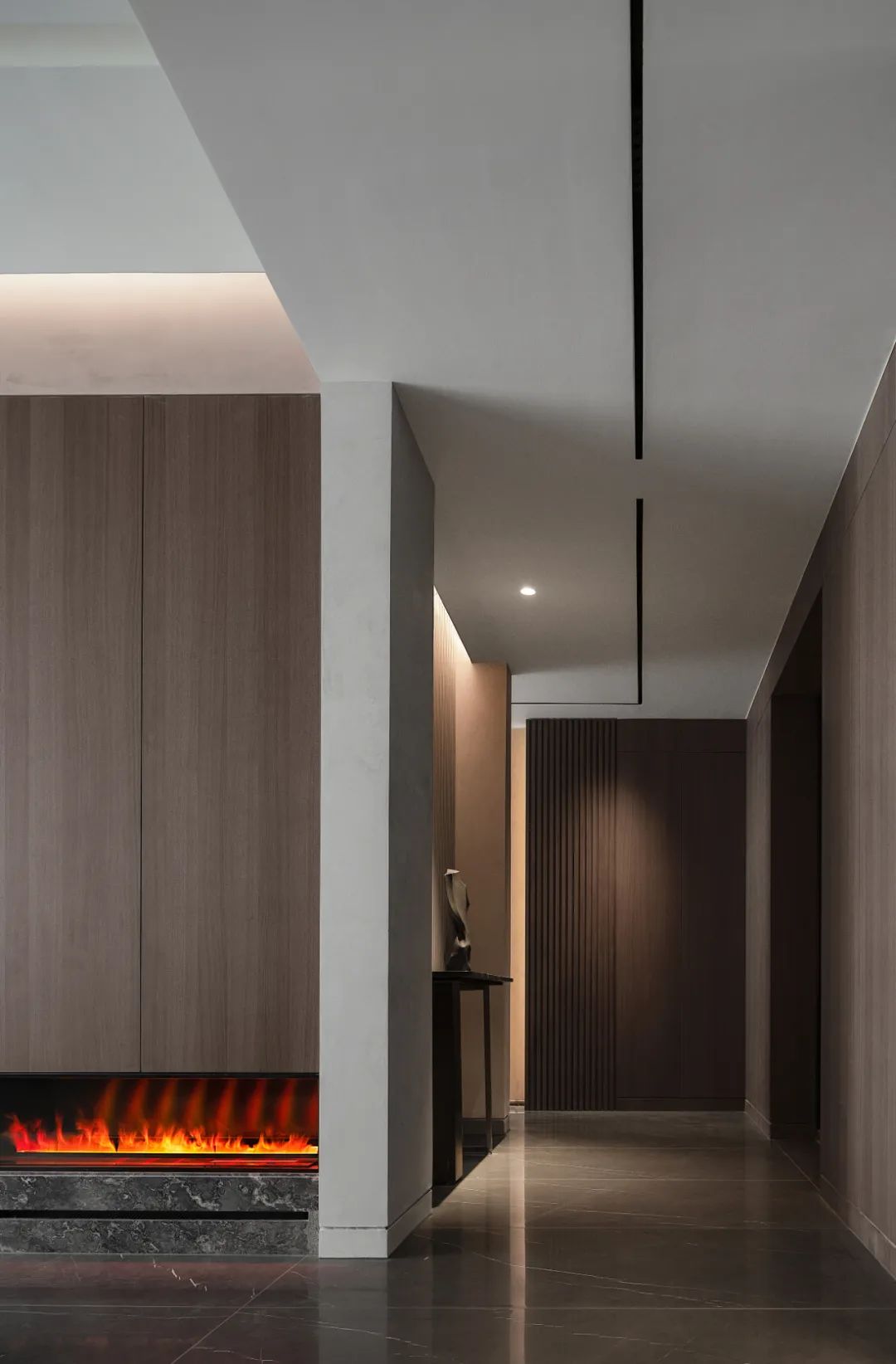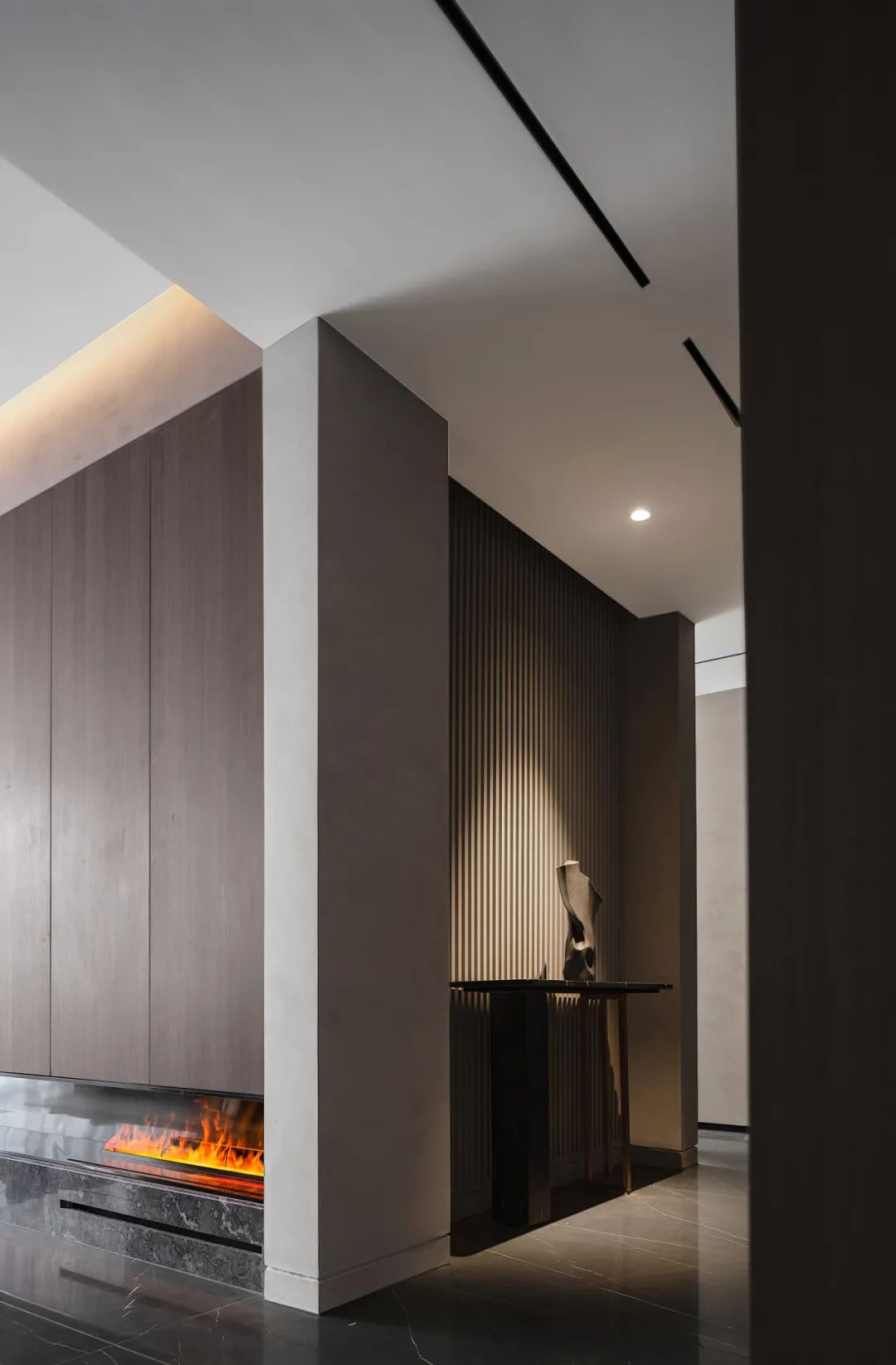 LIVING ROOM
The formal language of space tends to be clean and simple
Geometric volume relationship is simplified
Eliminate complicated elements
Maintain restraint and calmness
Respect the attitude of "reduction" and "simplicity"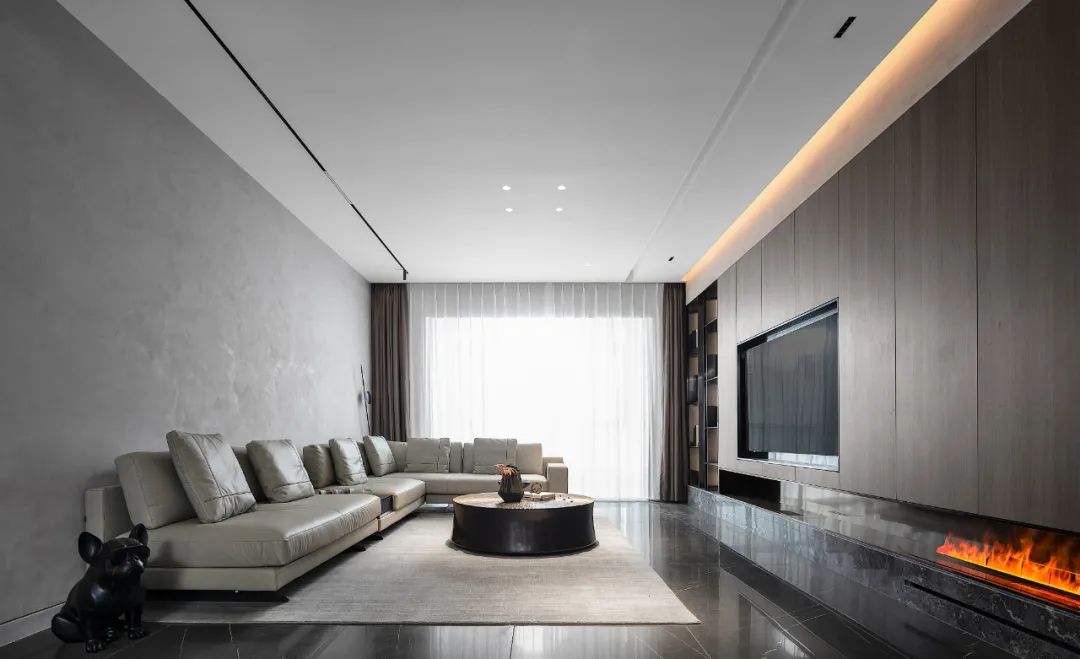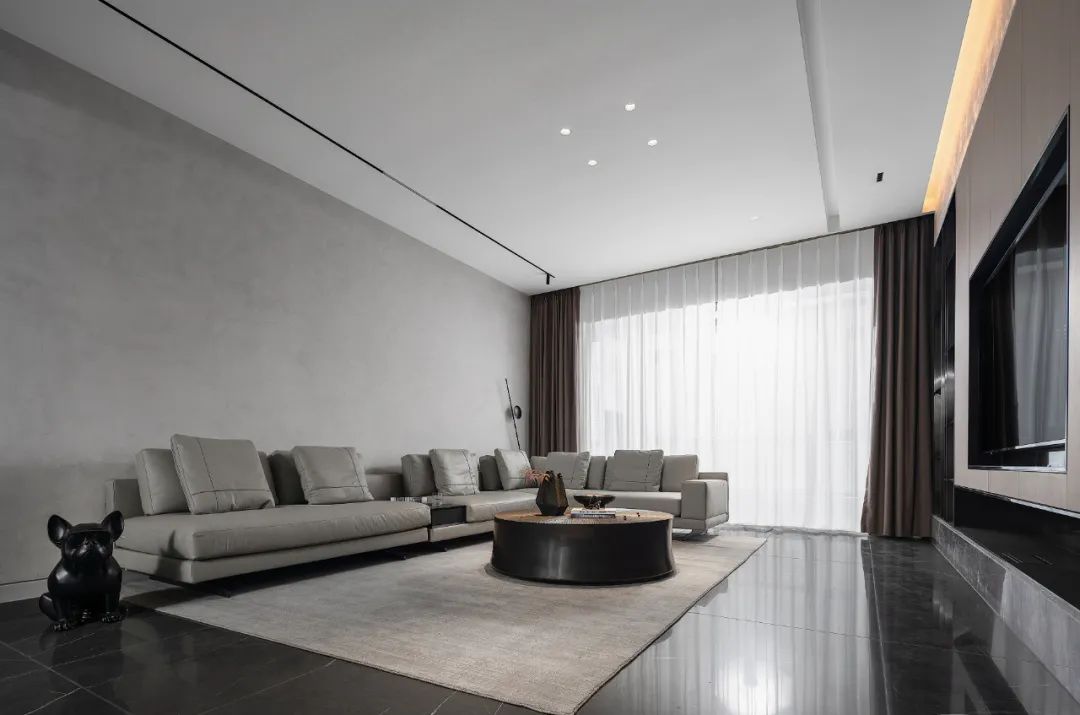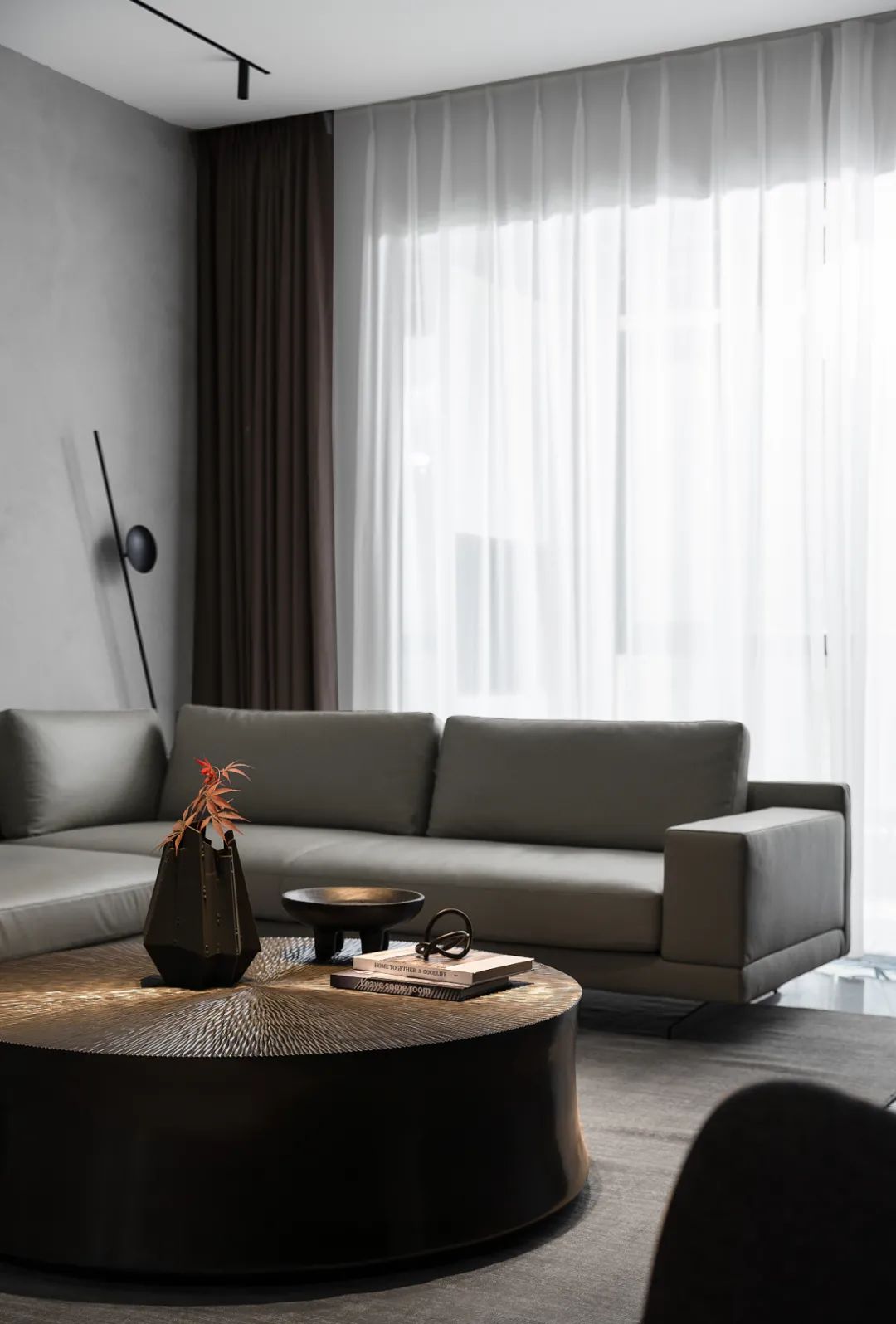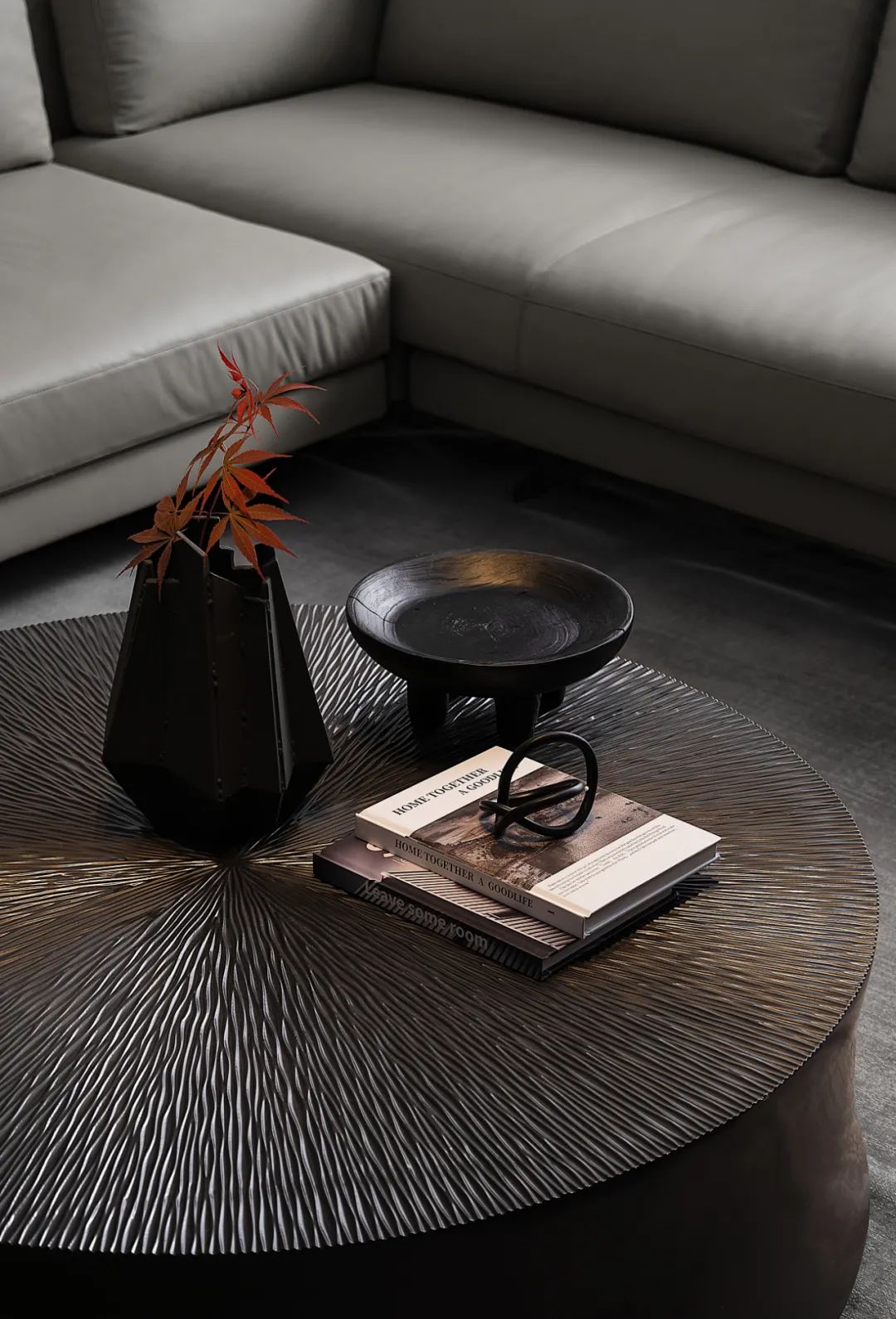 Under the logic of constructing with restraint
Order is the design approach we need to emphasize
Simple and clean lines create a sense of rhythm and the beauty of proportion in space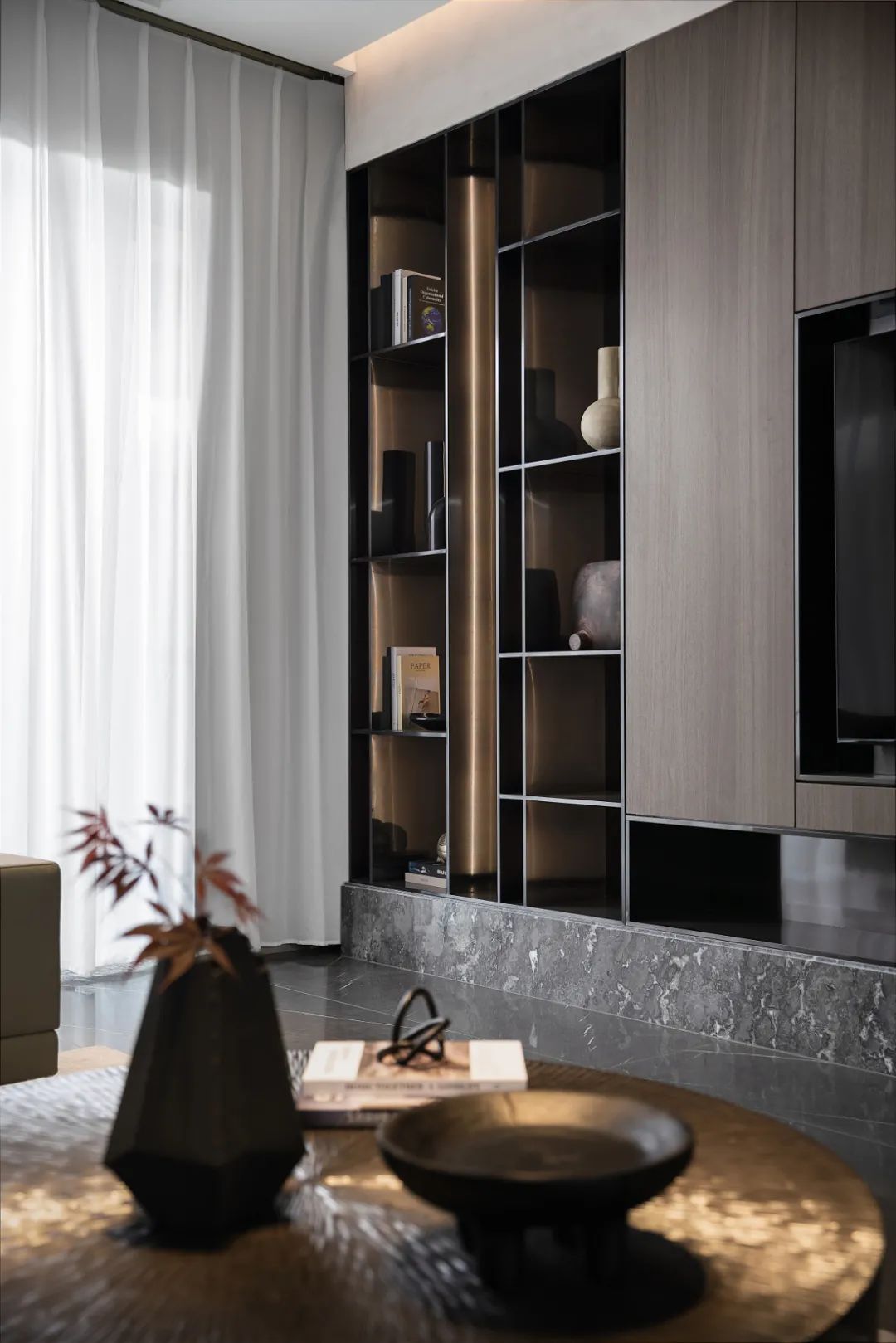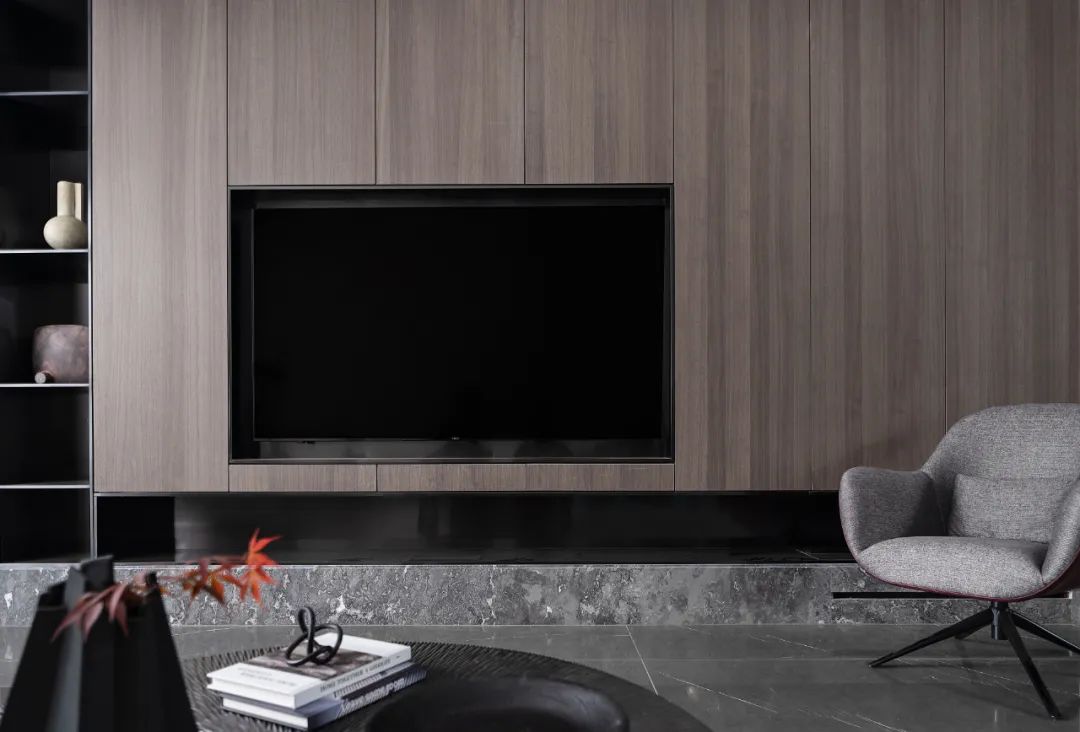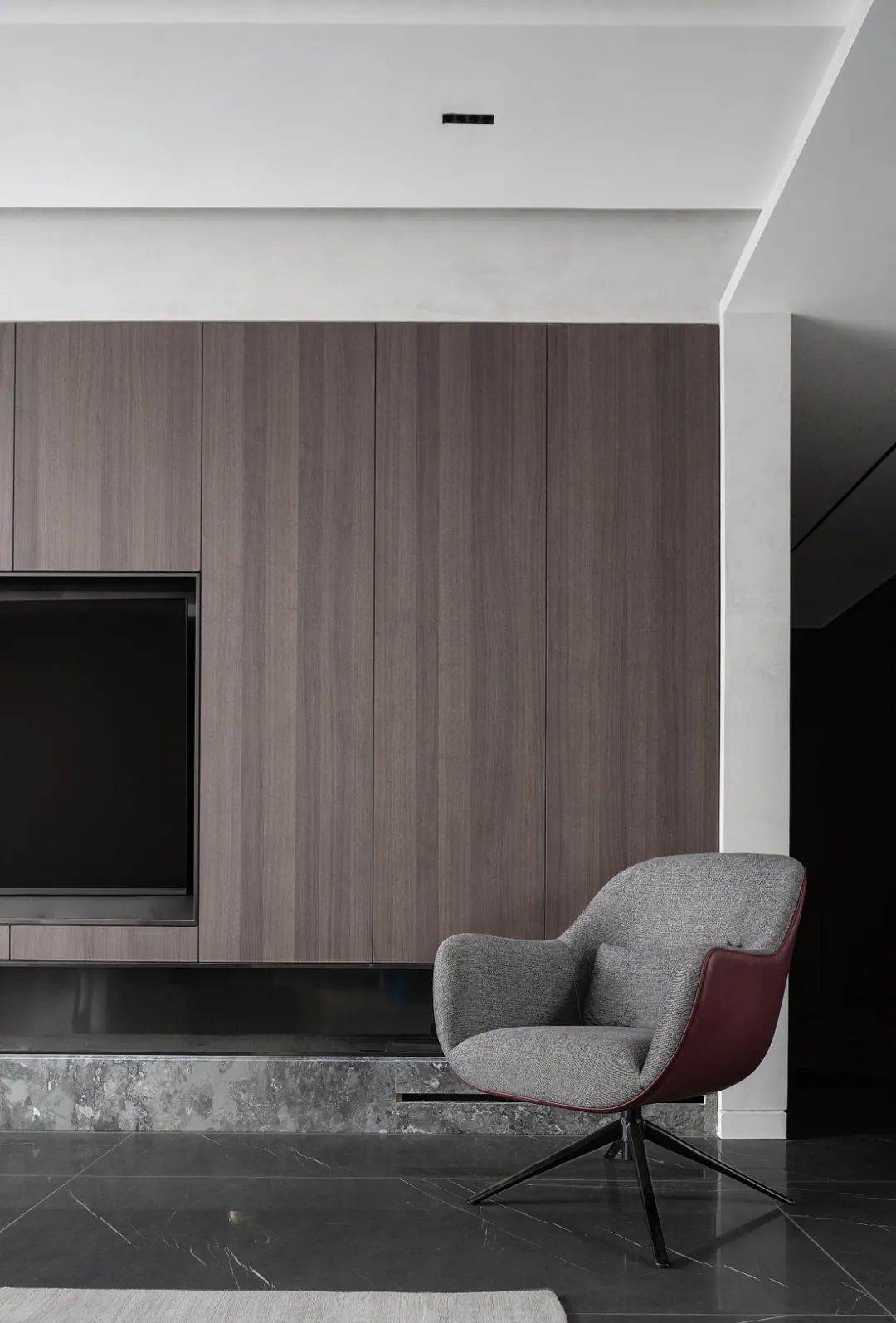 The quietness of the space after the order is what we want to present
Life is a balance between silence and passion
The restraint is the space, the heat is the heart
Seemingly cold and detached on the outside
But the essence of warmth and comfort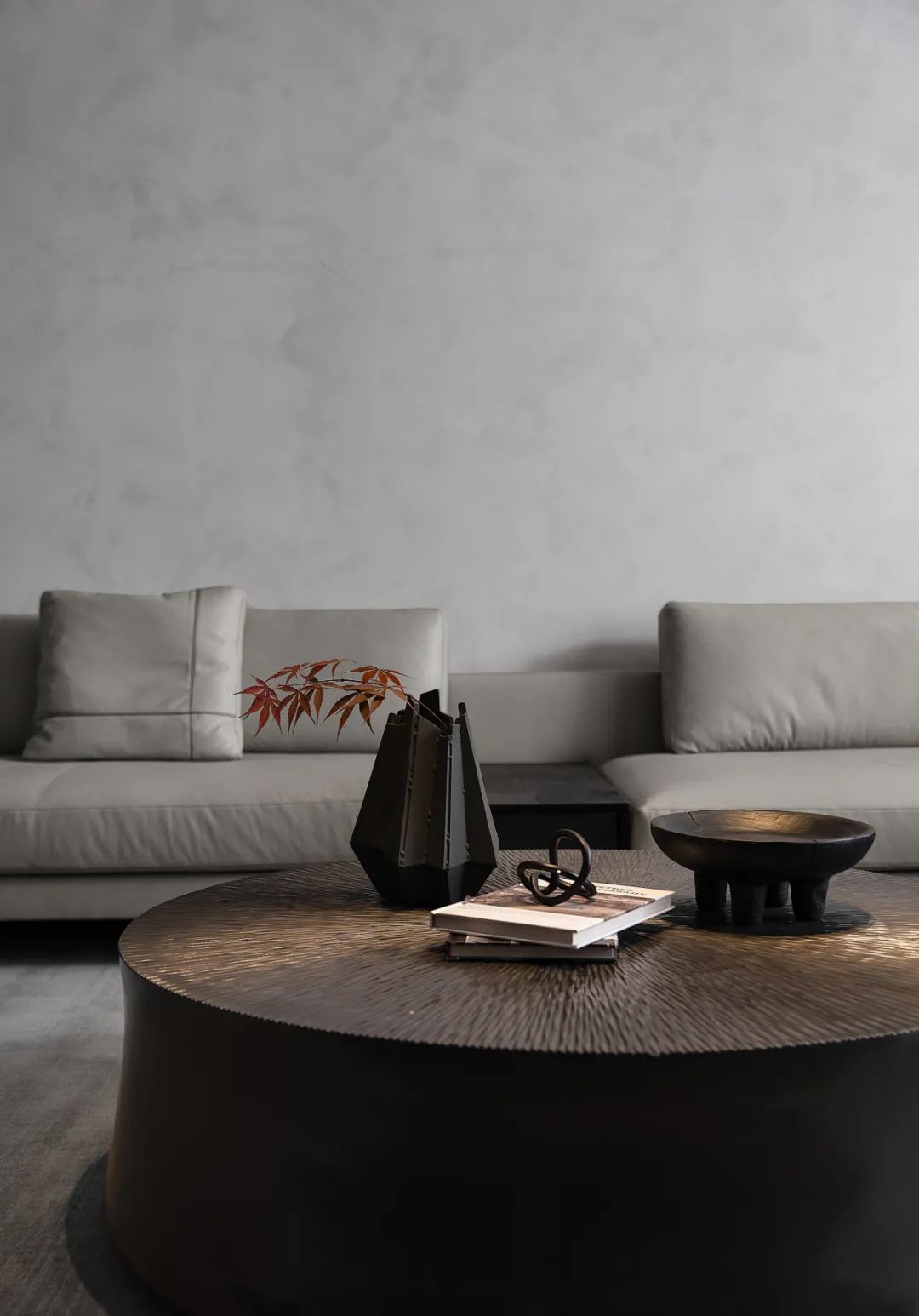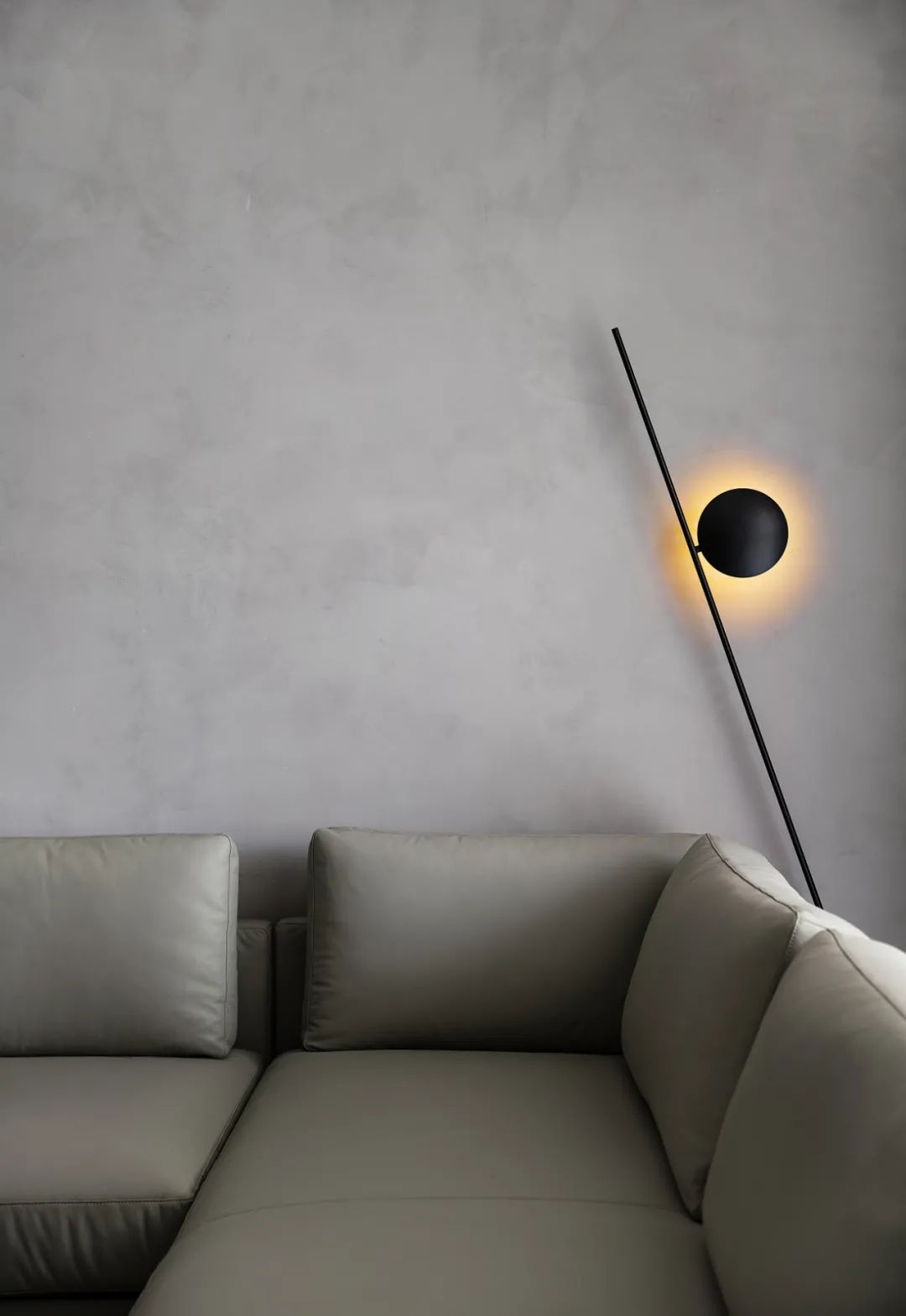 KITCHEN & DINING ROOM
The restrained spatial temperament reveals serenity and tolerance between dark and light colors
The accented burgundy pedestal injects elegance and emotion into the calm color scheme.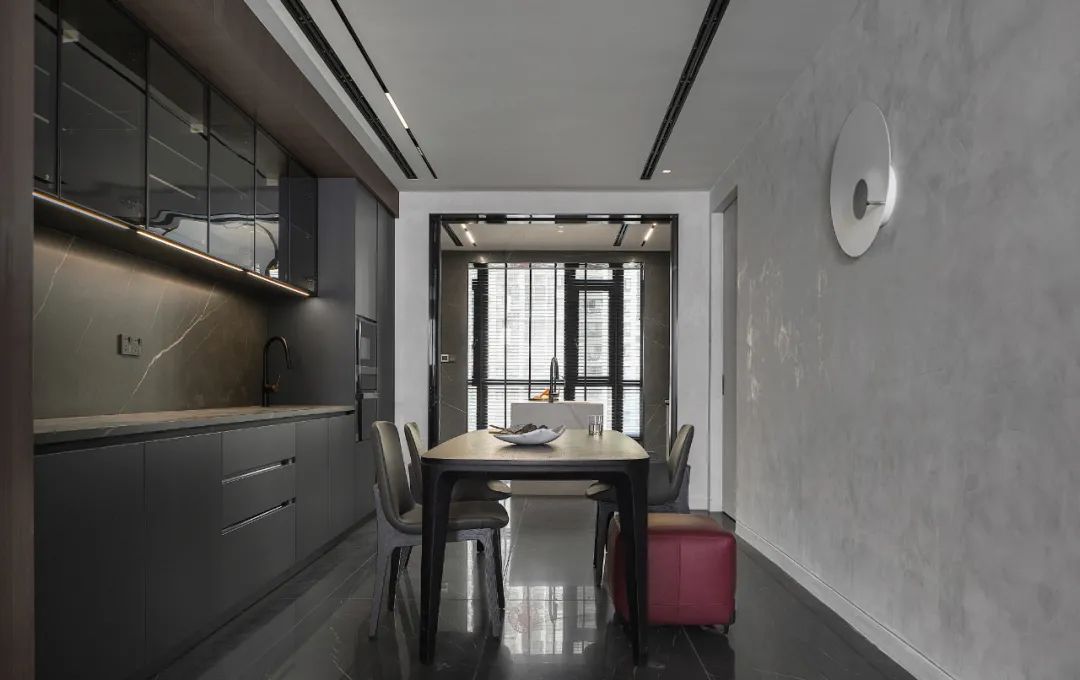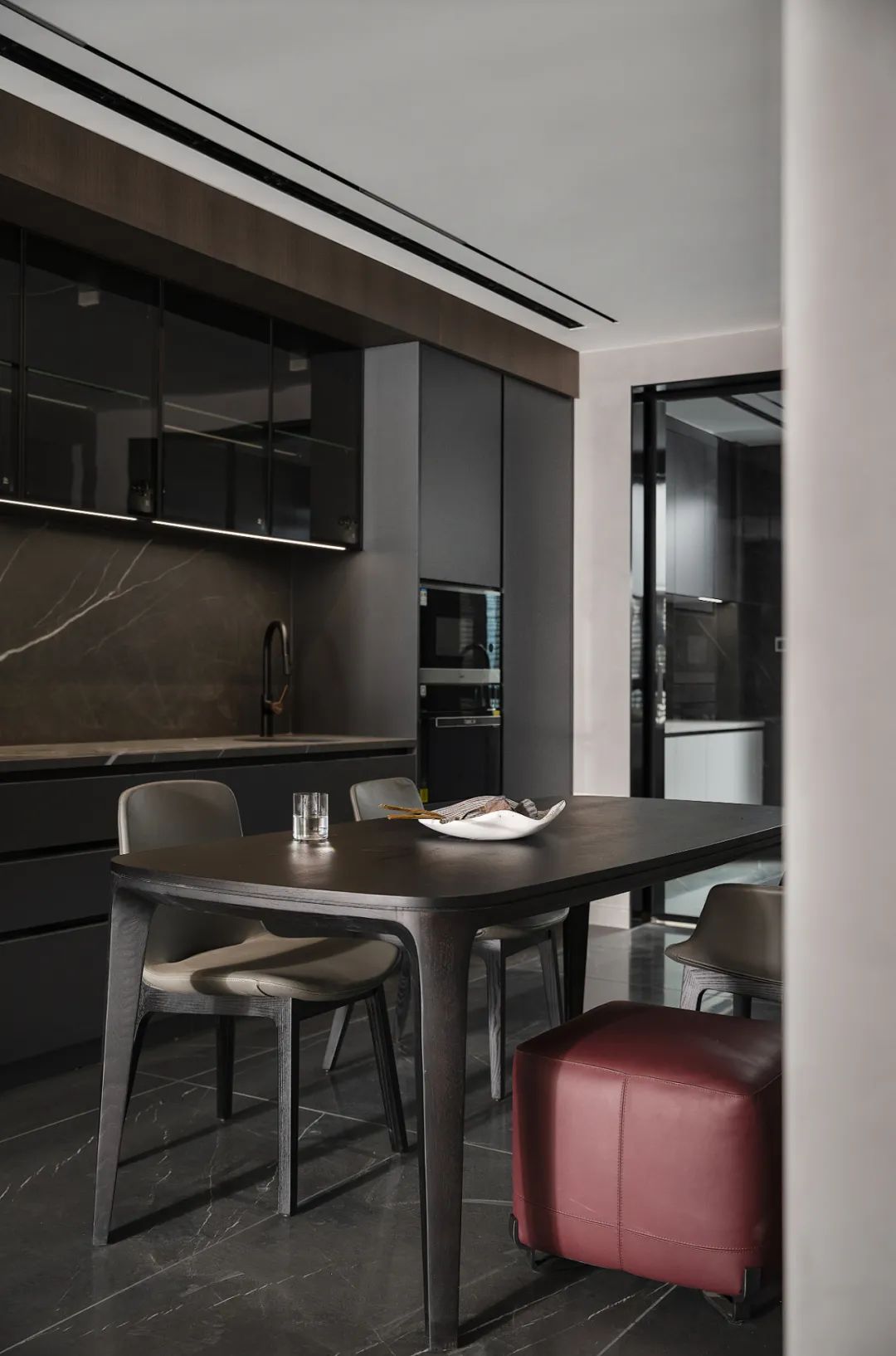 Restraint of desire, restraint of emotion, richness of life but not indulgence.
Emotions are abundant but not wanton, the heart is warm, life is pure.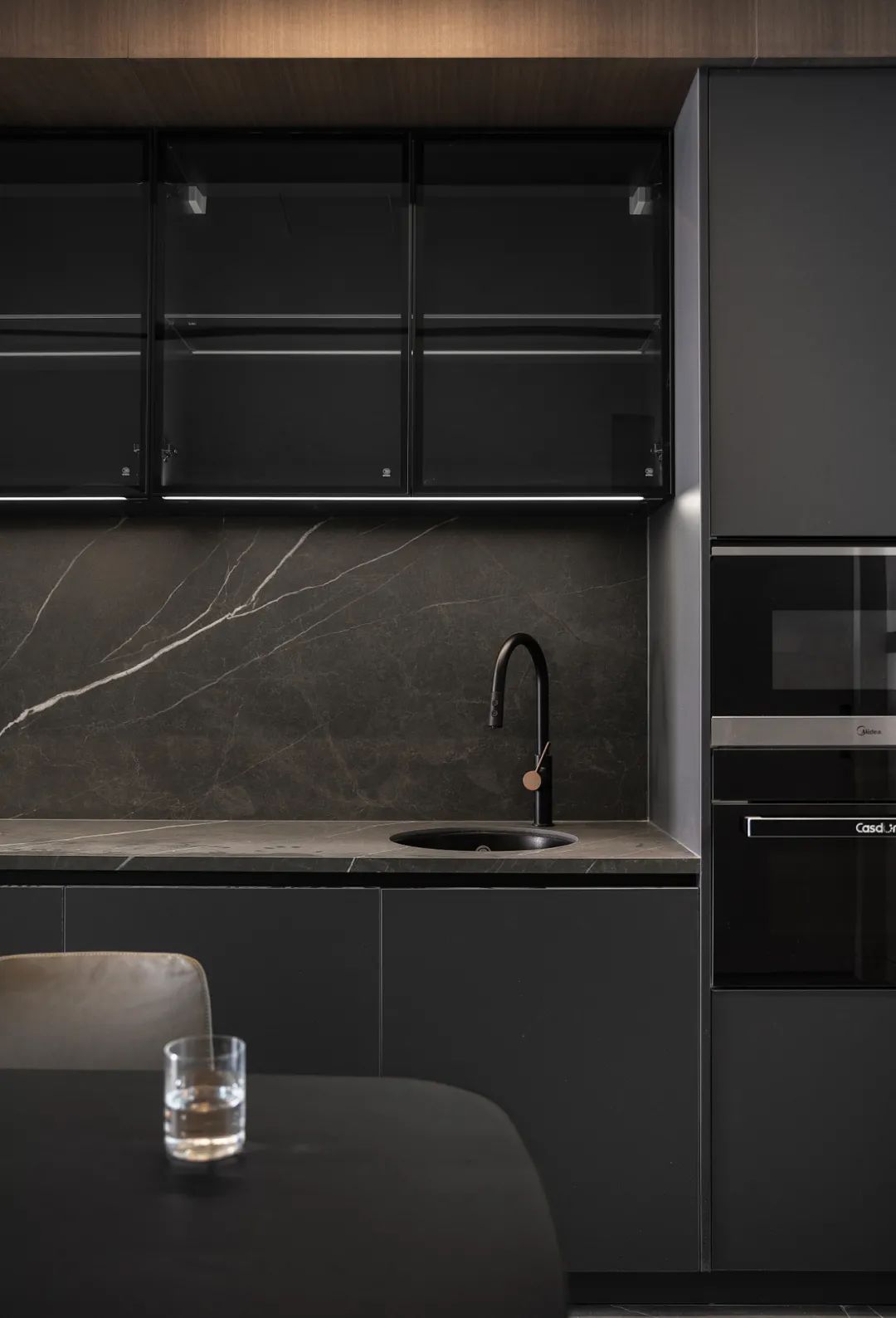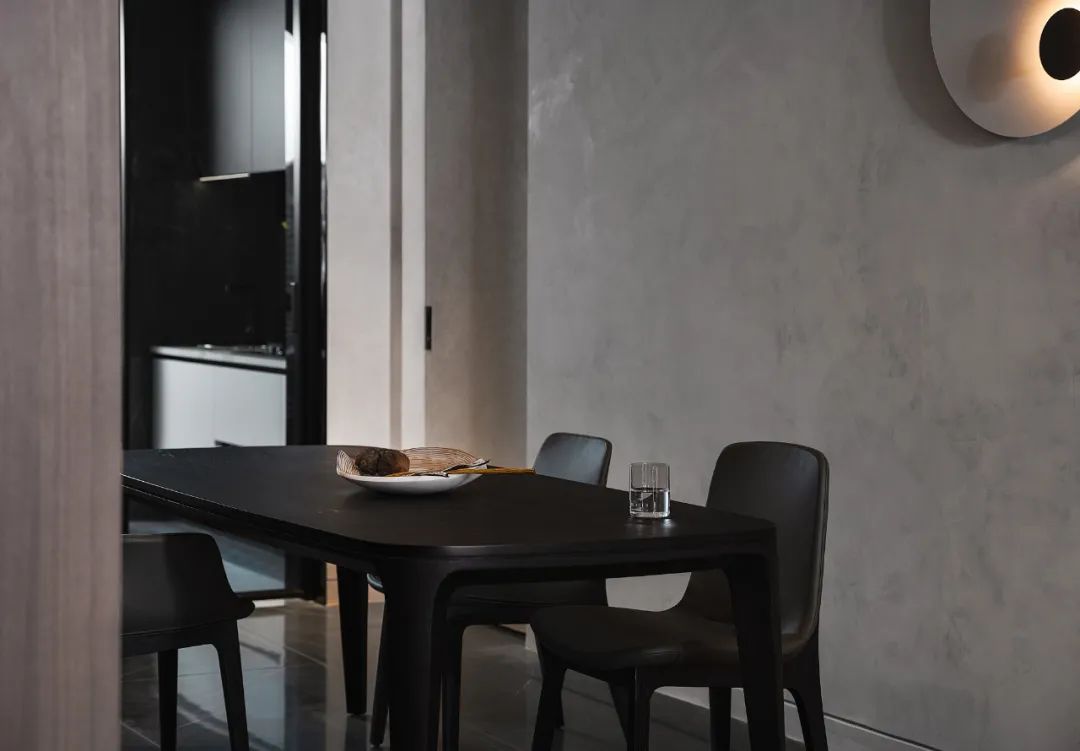 In the space of strong impact contrast of color palette
Expresses the rationality of space and the sensuality of life.
The occupants are in it as a reconciliation.
Under the life of fireworks, the emotions of family members are linked.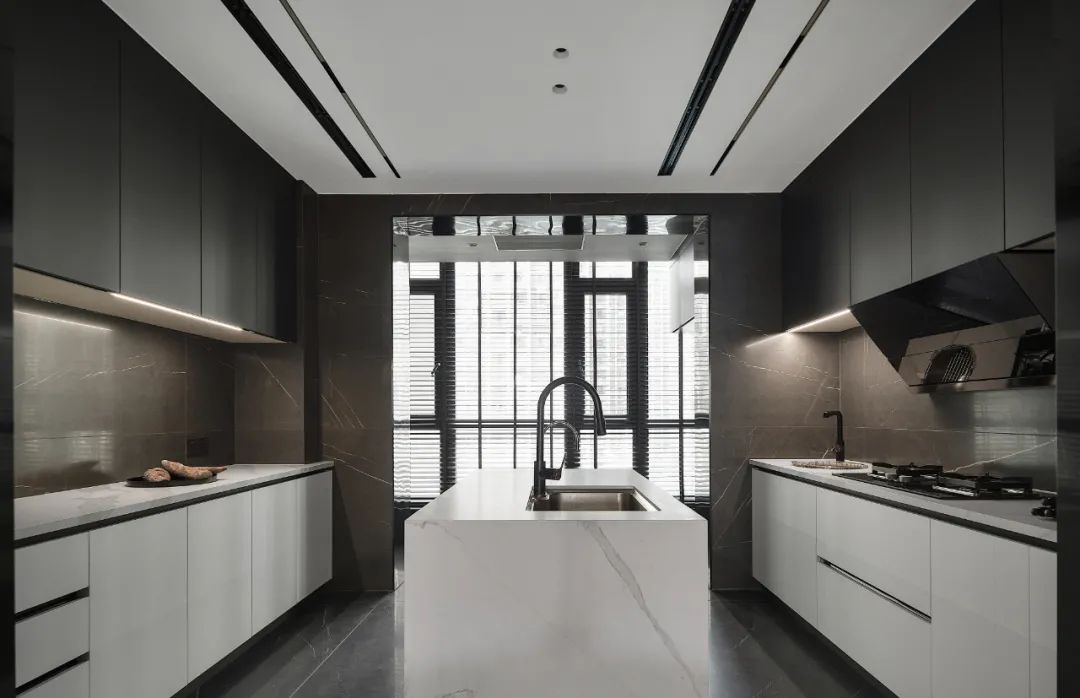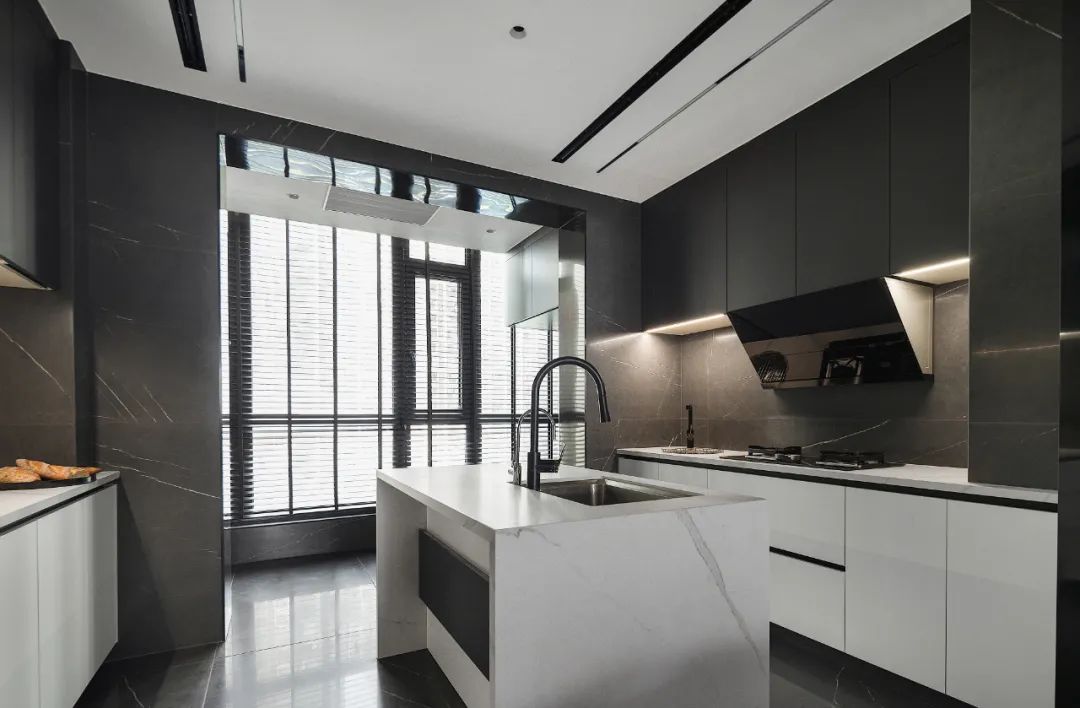 PASSAGE SPACE
The double-motion line design makes the route into each room more reasonable.
By using different door opening and closing methods, the master bedroom space has a high ratio of exclusive enjoyment of the suite.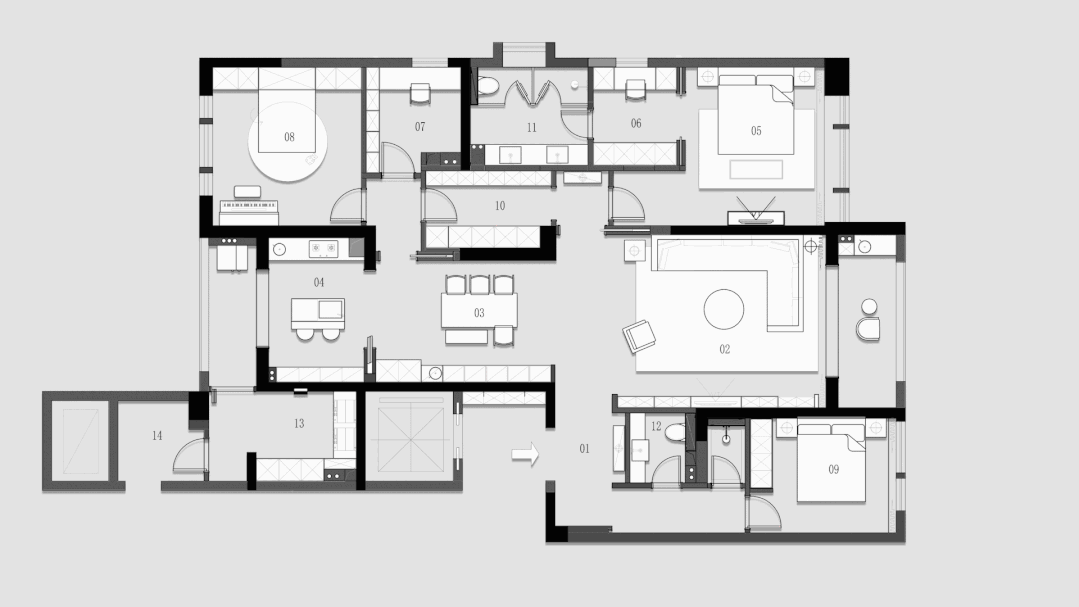 The link between each space allows each space to be extended and expanded.
The existence of conversion space is necessary to balance the movement line and scale.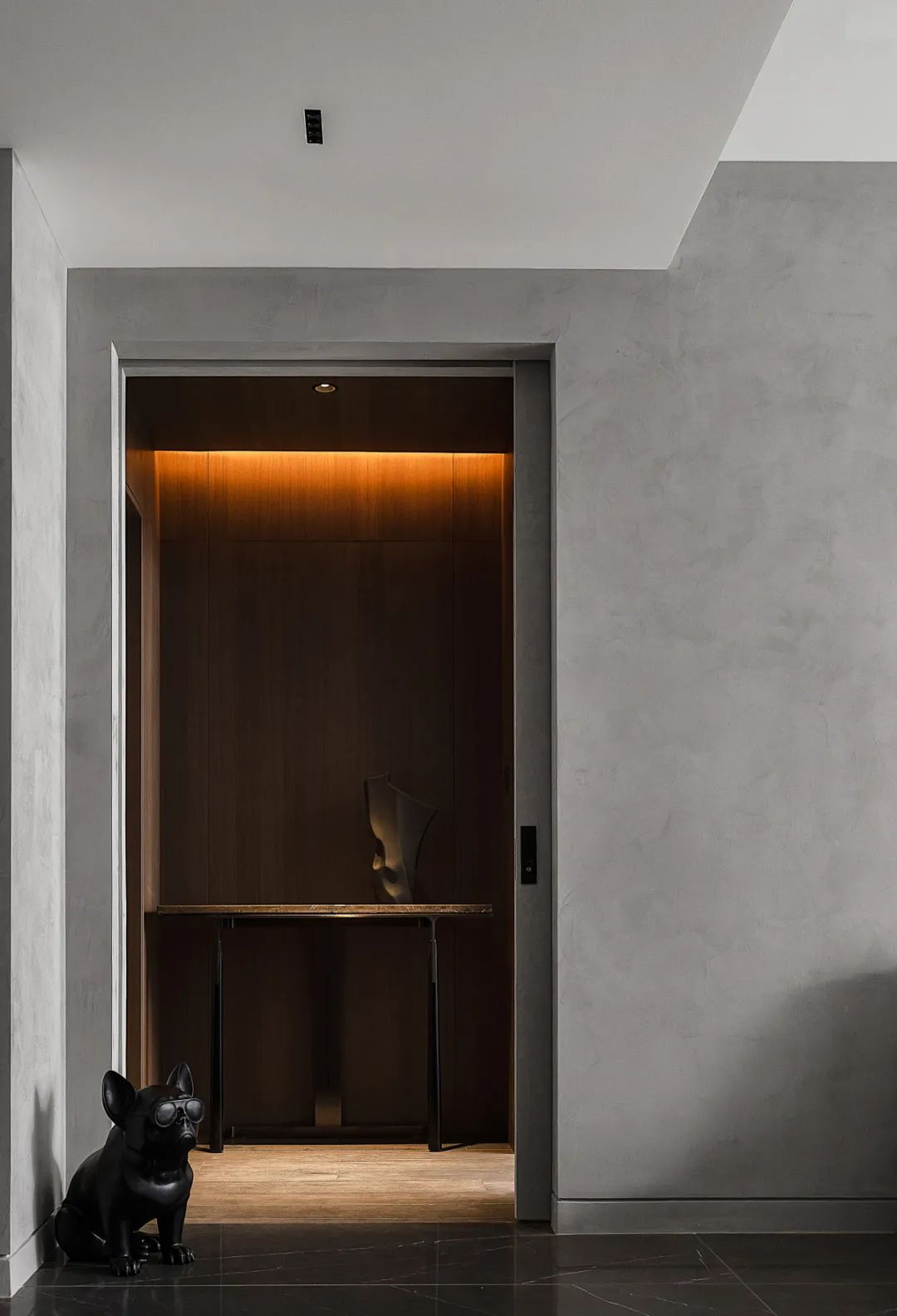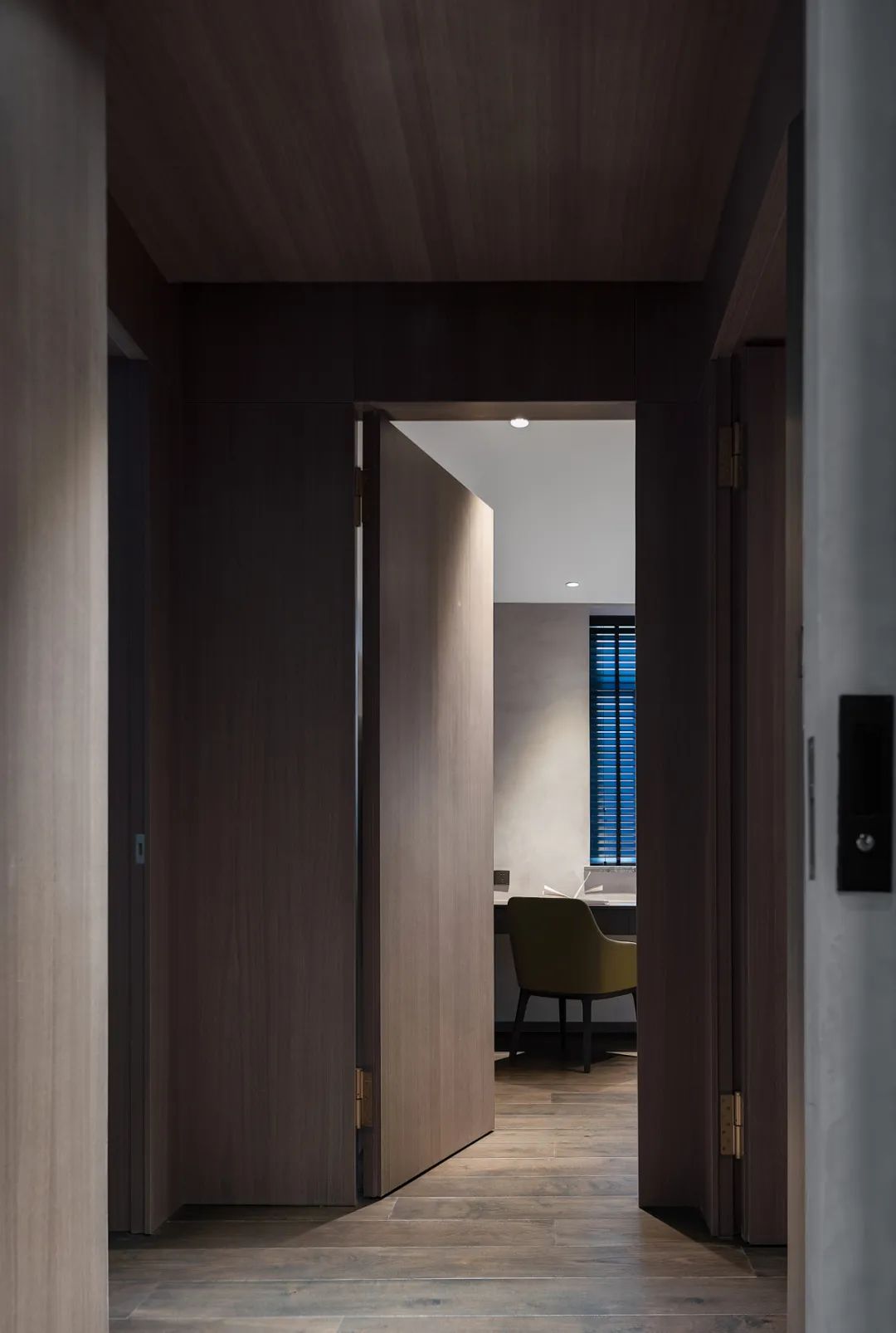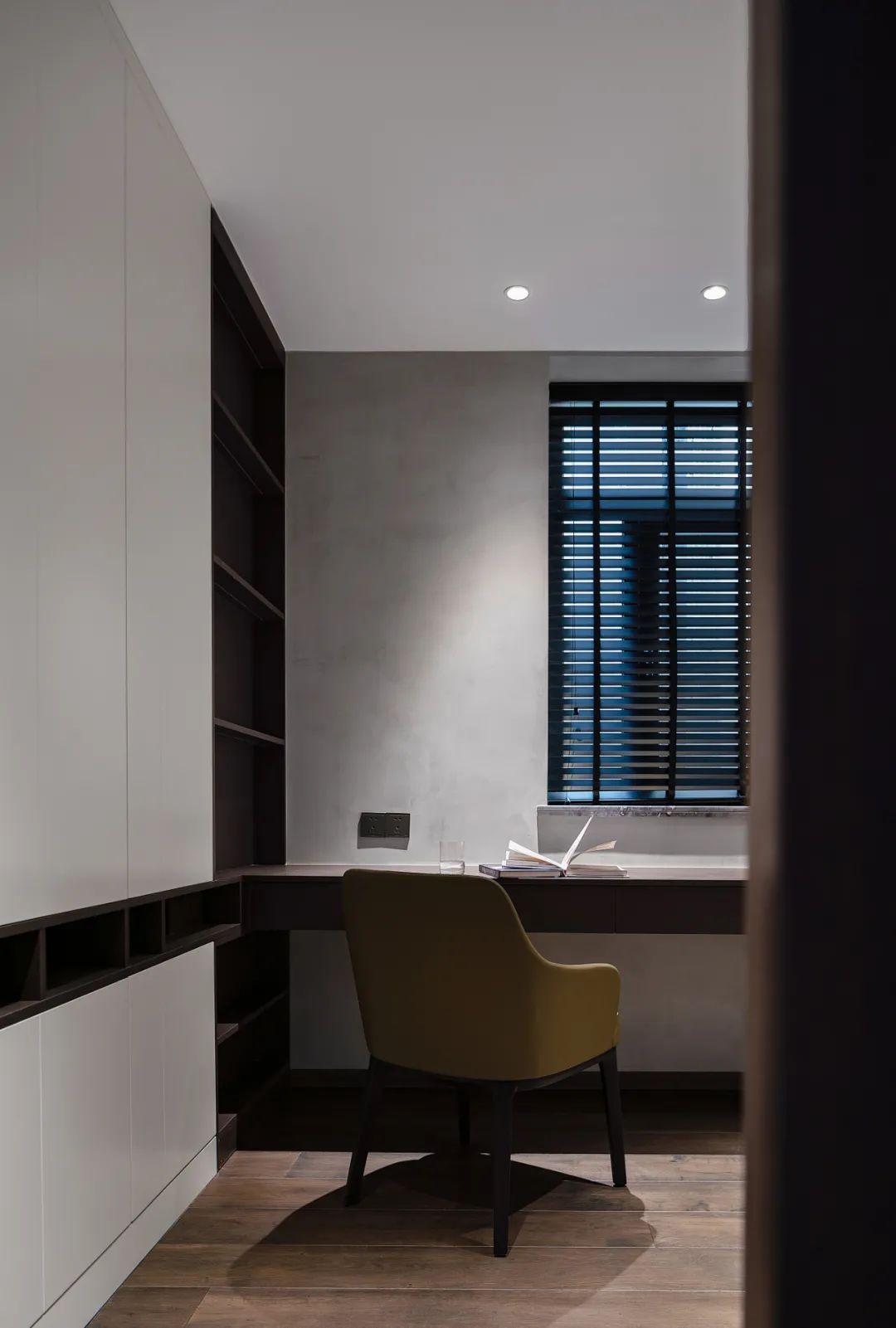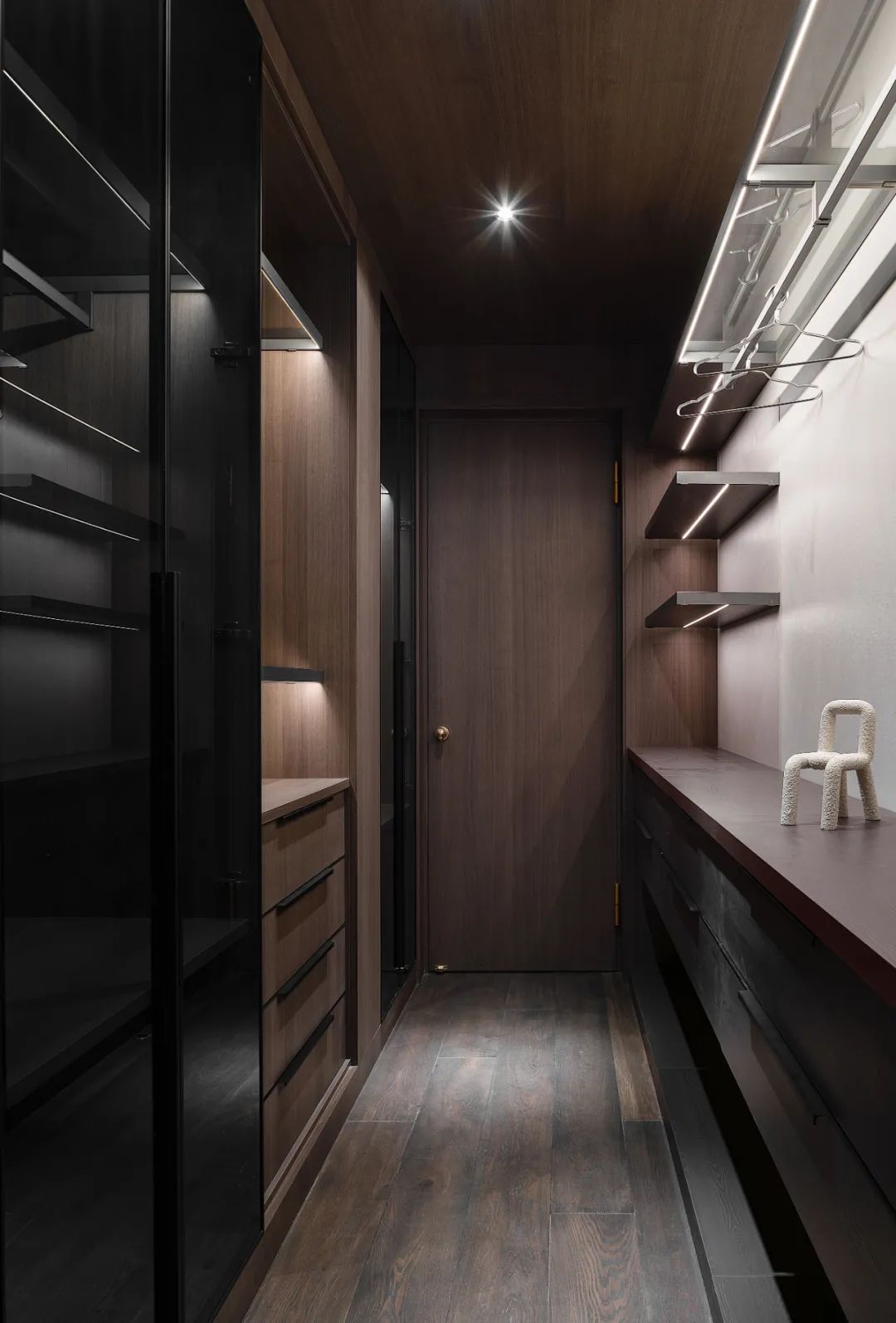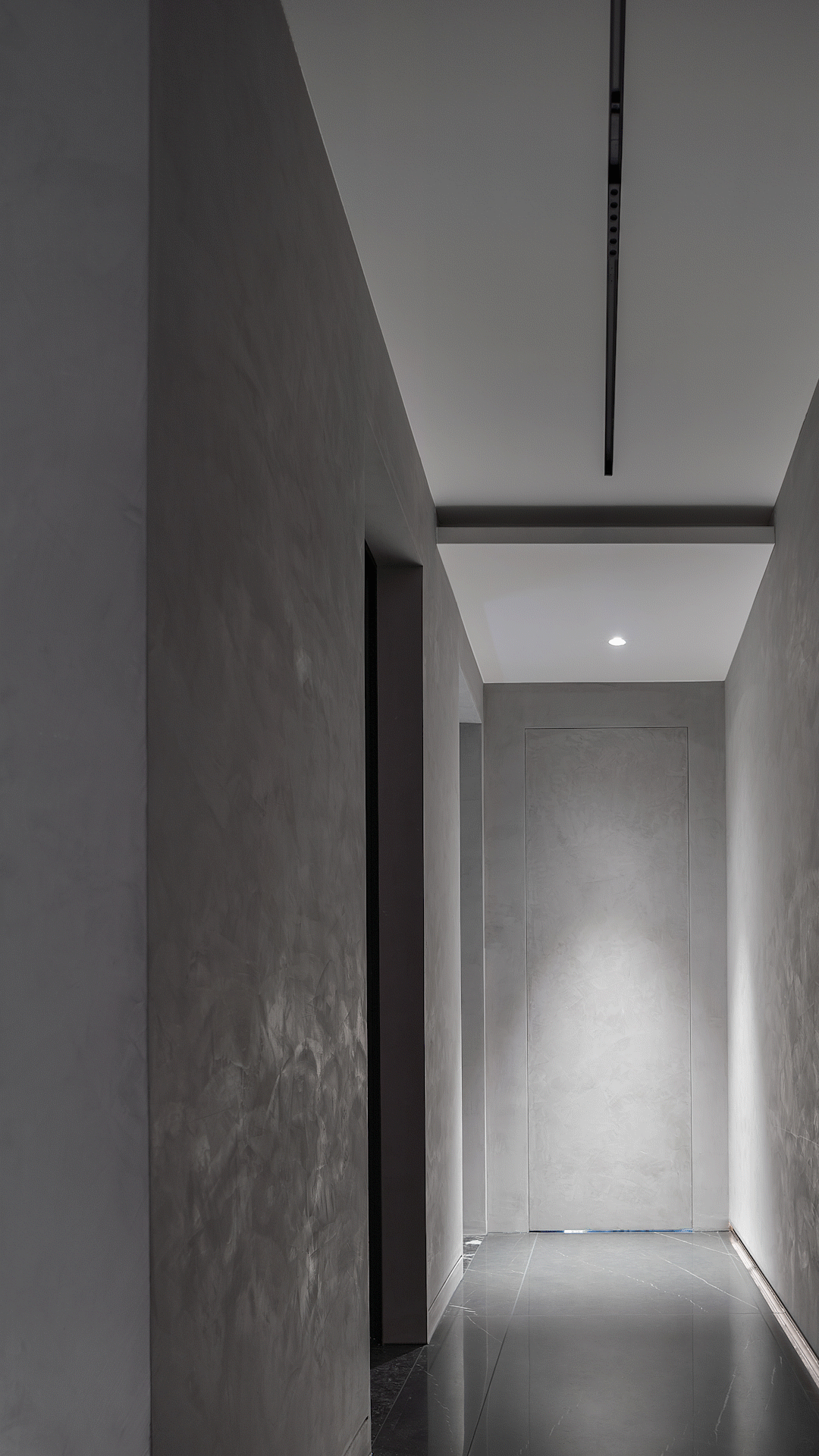 BEDROOM
The large floor-to-ceiling windows provide ample light to the space.
The sunlight will make the burgundy color more positive during the day.
The nighttime sense of just the right atmosphere can hardly hide the warmth and romance.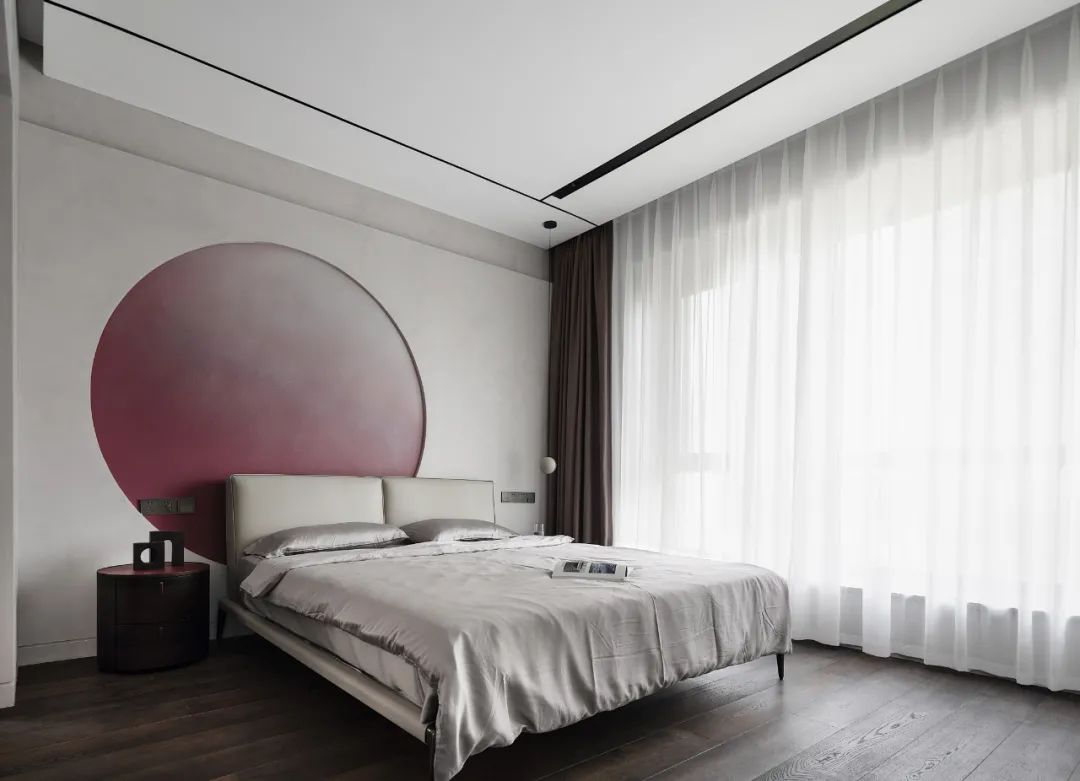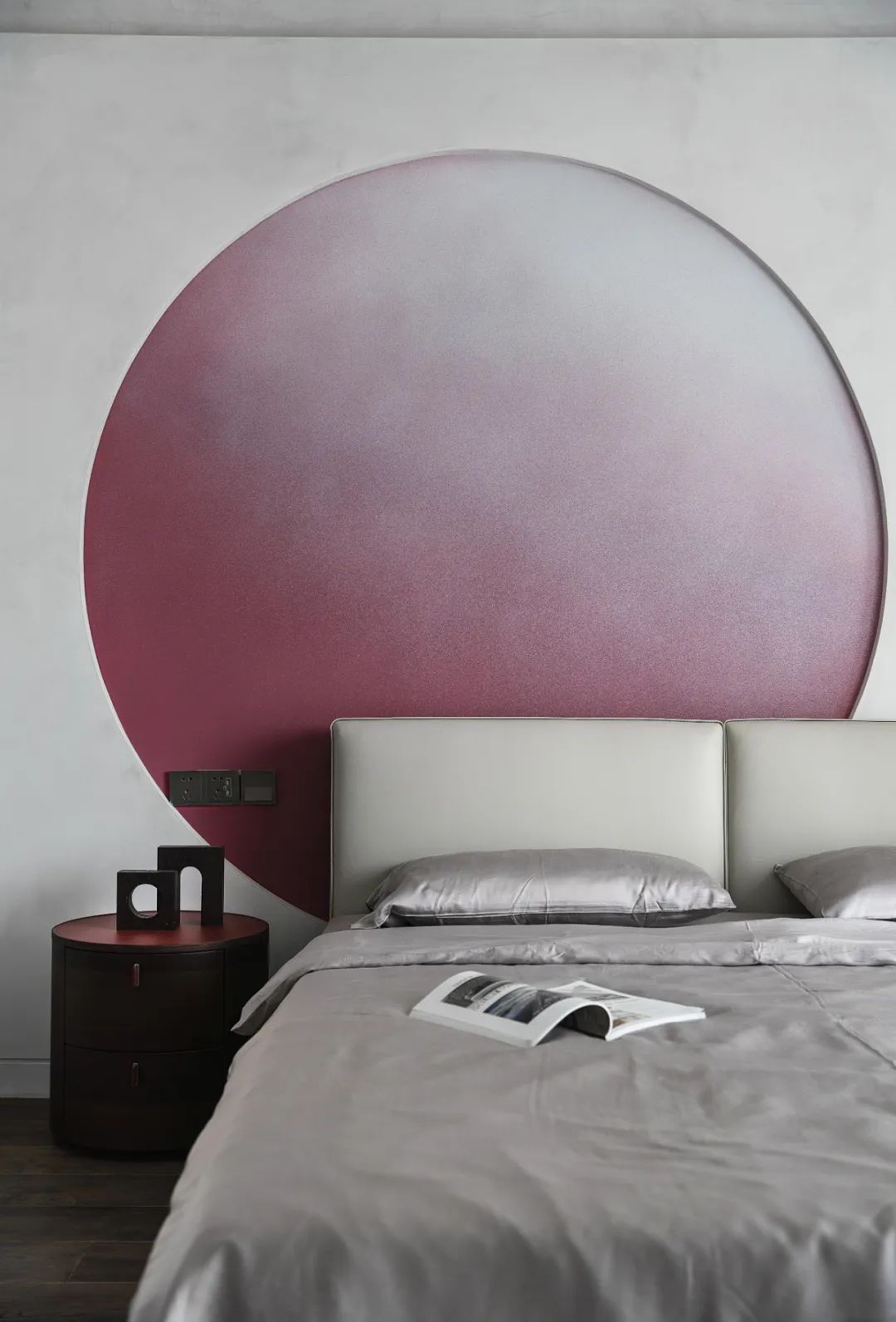 Extending the Malay paint in the public area to the bedroom, the color block is clear, simple and comfortable.
Intelligent curtain system opens in the morning when the background music plays softly
A day of relaxation begins.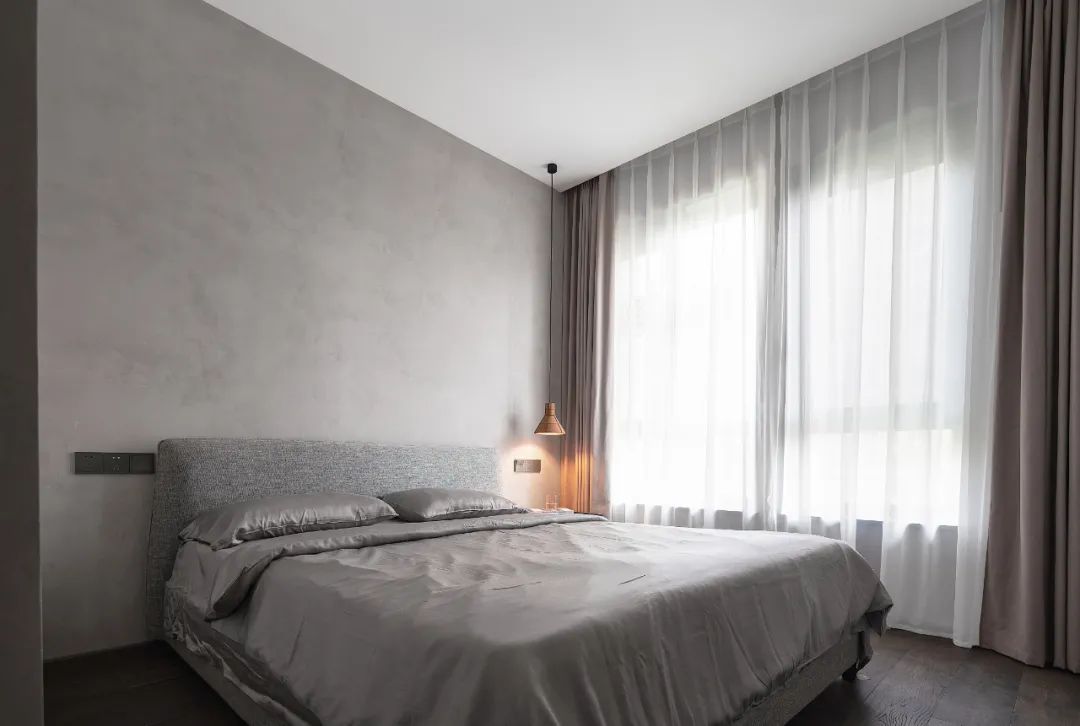 Project Type | Residential Space
Image Courtesy | 1890 Design