Is Brushed Nickel Going Out Of Style In 2022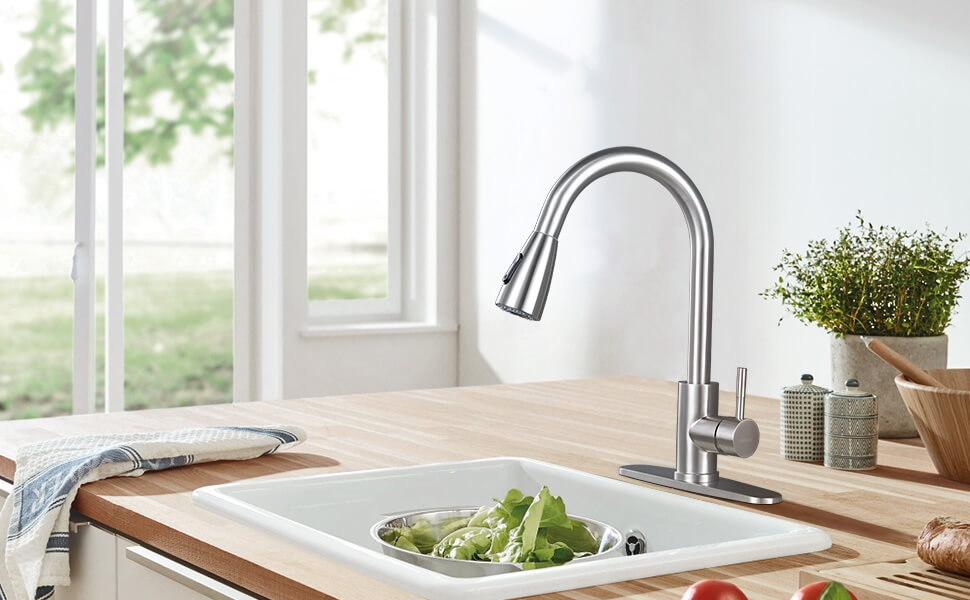 Brushed Nickel is a classic finish that makes a great choice for kitchen or bathroom hardware. But as the aesthetics change and demand increases, more and more finishes such as brushed gold, oil rubbed bronze, brushed nickel may be not as popular as usual. Is brushed nickel out of style in 2022? If you are interested in brushed nickel finish, read on this post for more details!
What is brushed nickel finish
Brushed nickel is nickel finished by etching with a wire brush or similar tool to give the metal a textured appearance. This texture gives brushed nickel a warm tone and creates an interesting interplay of light and shadow on the metal surface.
Brushed Nickel is a subtler, softer look. It has a slightly brushed look with a semi-satin finish. Some customers feel that the brushed nickel finish looks more like stainless steel, so it works well with stainless steel kitchen appliances
Brushed nickel pros and cons
Pros 
1. Very durable
Brushed nickel is very durable as it maintains a beautiful finish better than polished chrome.
2. Easy to clean and maintain
This finish shows no fingerprints, smudges, water spots and wash marks, so it's very easy to clean. Dirt can be quickly wiped away with a lint-free or microfiber towel.
3. Affordable
Because brushed nickel is as popular as polished chrome, it's also relatively more affordable and more readily available in most stores than other finishes.
4. Easy to match and versatile
Brushed nickel is easy to pair, especially with neutrals like brown, white, black and grey. This finish is perfect for any bathroom theme, whether retro, rustic or modern.
Cons
1. Expensive
Although brushed nickel finish is relatively inexpensive, it is still somewhat more expensive on average than polished chrome. Therefore, it may not be suitable for clients on a very tight budget.
2. Easier to fade
It is important to note that brushed nickel is not prone to discoloration. However, when it does, brushed nickel tarnishes faster than polished chrome, especially if the fixtures are not maintained.
3. Inconsistency
Unfortunately, there is no universal finish for brushed nickel as there may be slight differences between manufacturers. Some may be more satin than others, or may have more shades of brown. These small differences can result in an inconsistent bathroom appearance.
Is brushed nickel going out of style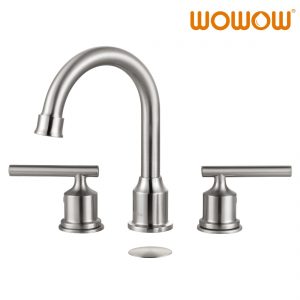 Brushed nickel finish won't go out of style anytime soon. This popular material is perfect for traditional-style homes, as well as transitional-style homes that incorporate old and new elements. Nickel has a look that suits many design styles and keeps your kitchen fresh and fresh with minimal effort, so it remains a popular choice for faucet finishes to this day. While brushed nickel might not be one of the top finishes for 2022, it's certainly a safe bet that won't need an update anytime soon.
Is brushed nickel the same as stainless steel?
Brushed nickel and stainless steel are not the same, but similar. Stainless steel is a smooth silver finish with icy castings. Brushed Nickel has a more semi-satin finish. However, they are generally considered to work well with each other.
Final thoughts – Brushed nickel is always a winner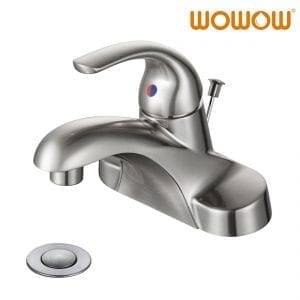 Brushed nickel finish is a soft metal finish. It looks brushed, meaning it has a semi-satin finish and isn't super shiny nor matte. It looks similar to stainless steel only has a foggier look. But that doesn't mean it doesn't glimmer. Brushed nickel is a very popular type of finish that is still popular with DIYers and professional interior designers alike. Though it isn't necessarily flashy it can be quite calming and goes well with most styles.
I don't think brushed nickel finish will go out of style in 2022. It's so practical as it goes with virtually every cabinet color and style as well as the stainless steel appliances. It's soft and sleek and chances are it goes with the other fixtures you have in the house.