Oil Rubbed Bronze Faucet Peeling off? Here's The Way to Restore!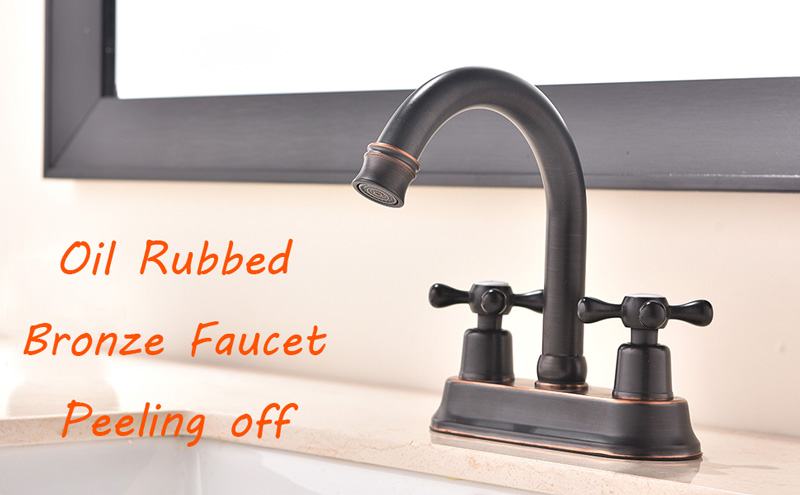 Recently, oil rubbed bronze bathroom fixtures, such as faucets, have grown in popularity. However, this type of finish tends to peel off after a while and doesn't look as beautiful as before. So why do oil rubbed bronze bathroom fixtures wear off? How to restore a peeling oil rubbed bronze faucet? This post aims to teach you how to restore a peeling oil rubbed bronze faucet effectively.
Does oil rubbed bronze finish wear off
Oil rubbed bronze faucets are made by rubbing a dark oil solution over the copper plating. Typically, the base beneath the plating is made of brass or similar metal. The combination of oil and copper plating creates a deep, stunning shade.
Oil solutions can wear off over time, and certain chemicals and products can damage surfaces, causing discoloration and wear.
In some cases, your faucet may turn green after cleaning. This is usually caused by using the wrong chemicals for cleaning. Bronze will oxidize over time, resulting in a strange and unsightly color.
How to restore oil rubbed bronze faucet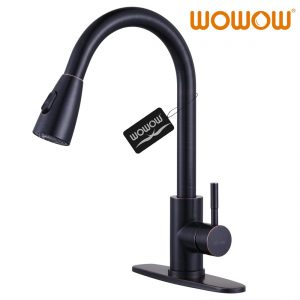 Materials needed before starting:
cotton gloves
soft cloth
mineral spirits
toothpicks
chalk powder
alcohol
wax
Step 1. Put on cotton gloves before handling bronze. This will protect the metal from grease from your fingers. Always wear gloves when handling metal to prevent corrosion unless the bronze has been waxed to help protect it.
Step 2. Wipe the surface dust off the bronze with a soft cloth. Bronze needs to be dust-free before the finish can be restored.
Step 3. Rub mineral spirits on the bronze to remove any grease from its surface. Wipe with a soft cloth in circular motions over the entire surface. Wrap a toothpick around a small piece of cloth to gain access to any crevices. Dry the surface.
Step 4. Mix together chalk powder and denatured alcohol to form a thick paste. Scoop some of the paste onto a clean cloth and rub it onto the bronze surface. This polishes metal surfaces and removes minor corrosion, such as that from finger oil. Use a buffing motion to rub the paste onto the bronze. You may need to use a variety of applications, depending on how oxidized the bronze is.
Step 5. Wipe off any remaining paste and dry the metal thoroughly with a clean cloth. Wipe the tough metal wax onto the surface with a soft cloth. Waxes help freeze the bronze's surface and help prevent it from oxidizing in the future.
Conclusion on oil rubbed bronze faucet peeling
Oil Rubbed Bronze is a delicate finish that requires very careful maintenance. Once the finish starts to wear down, you'll need to learn how to restore oil-rubbed bronze bathroom fixtures to keep them attractive. Most homes have hard water, which can lead to crusting on the bottom of fixtures and hard water spots. Make soft cleaning materials and water your cleaning buddies. For stubborn stains, use vinegar and a water solution.
Frequently Asked Questions (FAQs)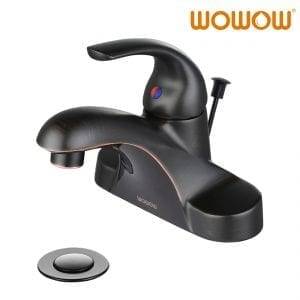 How to clean oil rubbed bronze faucets
Always wipe bronze with a soft cloth or sponge. Never use scrubbing sponges or steel wool as they can permanently damage your fixtures. When you're done cleaning, rinse off any cleaner you've used with a cloth dampened in plain warm water.
What should I not use on oil ground bronze?
Oil rubbed bronze faucets and fixtures are a bit finicky with the finish. If you use the wrong chemicals or cleaners, you can damage the surface of the fixture, potentially causing irreversible damage. You should avoid harsh or aggressive cleaners, such as those that contain bleach or limescale removers.