Home Renovation in 2023: What You Should Know About Remodeling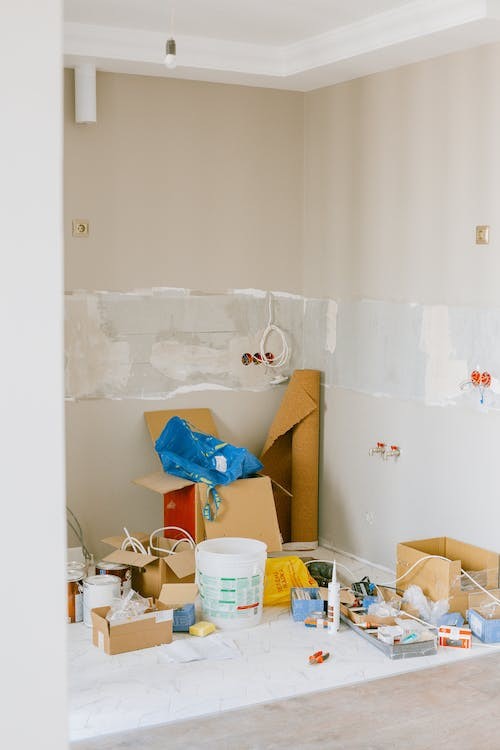 We remodel our homes for many reasons, including to have more functional space, to bring things up to modern standards, and in preparation for selling and moving. Whatever your reason, if you've never undergone a major remodel before, there are some things you should know. WOWOW Faucet covers a few of these in today's brief post.
The Best Home Remodel for 2023: Home Office
While a kitchen and bath traditionally bring the highest return on investment, with so many people working from home these days, Remodel Reality notes that adding a functional home office is a huge selling point. If possible, make sure that your office can quickly double as a spare bedroom for when you or your future buyers have family and friends over. This is more about the furniture than the remodel, so make sure you have a sleeper sofa, plenty of storage, and a full-length mirror, which makes the room look bigger and enhances natural lighting.
Your remodel may go over budget
According to Budget Dumpster, many home projects go over budget, and your actual cost for a completed project can range from anywhere from $10-$60 per square foot or more. If possible, don't start your renovation until you can hold at least 10% over your original quote as a contingency. In other words, if you expect to spend $10,000, have at least $11,000 available.
Choosing a contractor is tricky
On the surface, it seems like a pretty easy concept. You decide on a home project, you get a quote, and you pick the contractor with the lowest price. In reality, there's much more to choosing the perfect contractor than that. Remember, it's easy for anyone to say that they have experience but ask for proof that they've completed the types of renovations you are asking for. You also want to find out if they have the right licenses and insurance, if they use employees or subcontractors, and whether or not you will have a project manager assigned to your home.
You'll have the option to buy a home warranty
Your contractor won't offer it, but there are plenty of companies that can help you further protect your investment beyond their quality guarantee. Once your home renovation is complete, think about investing in a home warranty. This is similar to an insurance contract, but when considering that it covers your plumbing, electrical, and HVAC systems, along with certain appliances, this deserves a look. Choosing the best warranty company means doing your research to ensure elements of your renovation are covered. Keep in mind that the average cost to replace something like an air conditioner can hover anywhere between $3500 and $7500 (or more), and having a home warranty in place can save you from these unexpected and unpleasant expenses.
A home renovation is a disruption
Many people are woefully unprepared for the level of disruption associated with any type of home renovation. Remember, the part of your home being remodeled is not the only area where you will have contractors, tools, equipment, and materials; they'll be in your yard, garage, and walking through the hallways. If possible, plan your renovation for when the kids are at summer camp. Financial blog Fosburit also suggests that it might be wise to stay at a friend's house or rent a room during a major renovation.
There are many things to consider before you schedule a home remodel, especially if it's a major ordeal. From deciding to choose a home warranty to protect your investment to knowing where to stay and accepting that you'll likely go over budget, today's tips can help you prepare for whatever may come.
Image via Pexels
WOWOW Faucet produces the best faucets, hardware and accessories, with all of the best materials, all while still keeping a low price tag so that you can get the true full package.  Shop online today or contact us for more info! +1 (252)352-1897