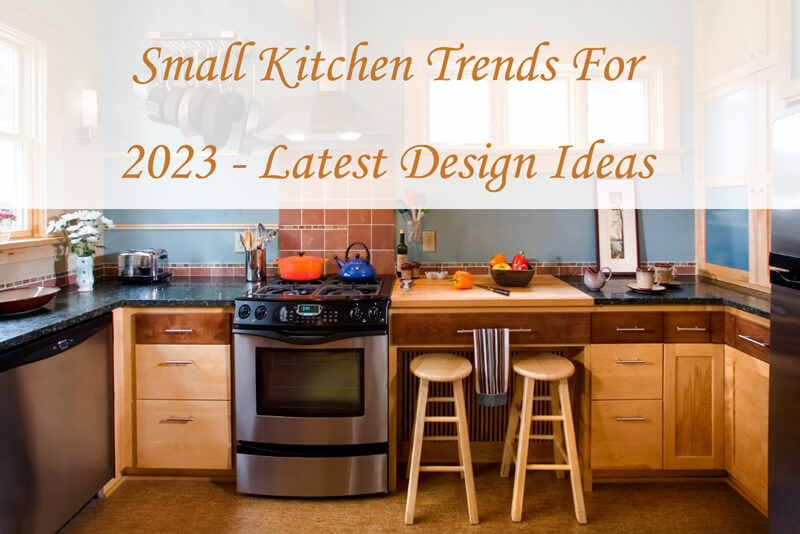 As more and more people move into urban areas and embrace a minimalist lifestyle, small kitchens are becoming increasingly popular. While a small kitchen can be a challenge to design, there are many clever ways to make the most of your space without sacrificing style. In 2023, small kitchen trends will focus on maximizing storage and functionality while still allowing for personalization and creativity. Here are some of the latest small kitchen trends to watch out for:
Latest Small Kitchen Trends
Multi-functional Appliances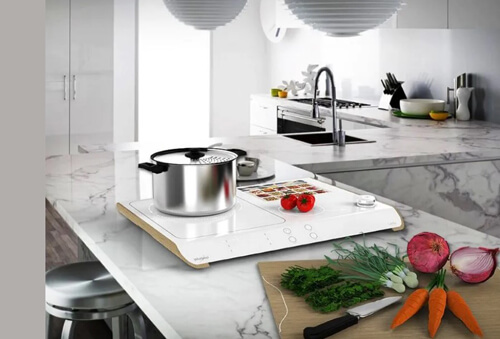 As space becomes more limited, multi-functional appliances will become more popular in small kitchens. Look for appliances that serve more than one purpose, such as a refrigerator that includes a freezer and a built-in wine rack, or a range that combines a cooktop and oven in one. This will help you save space while still having all the functionality you need.
Bold Colors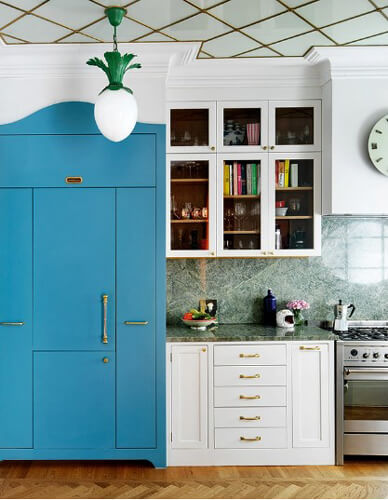 In 2023, bold colors will be all the rage in small kitchens. While it may seem counterintuitive to use bright colors in a small space, bold hues can actually make a small kitchen feel larger by adding depth and dimension. Consider using a bright yellow, green or blue for your cabinets or countertops, and pair it with neutral walls and floors to balance out the space.
Open Shelving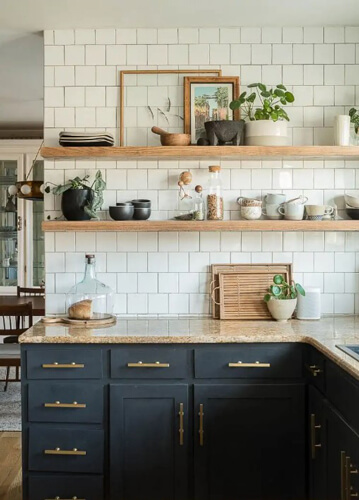 Open shelving has been a popular trend for a while now, but it will continue to be a favorite in small kitchens in 2023. Open shelving allows you to display your favorite dishes and accessories, while also keeping everything within reach. It also adds a touch of personality and style to your kitchen, making it feel more like a cozy, lived-in space.
Creative Storage Solutions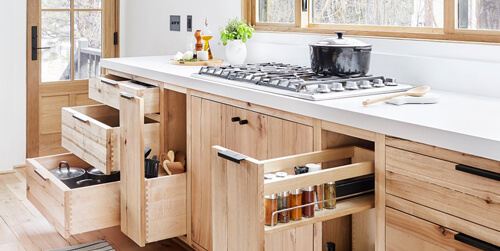 When it comes to small kitchens, storage is key. In 2023, look for creative storage solutions that make the most of your space, such as pull-out cabinets, hanging pot racks, and magnetic knife strips. You can also maximize your storage space by installing cabinets all the way up to the ceiling or using the inside of cabinet doors for storage.
Compact Dining Areas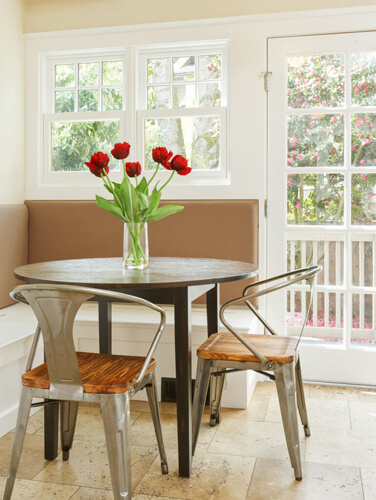 If you don't have space for a full dining table, consider a compact dining area in your small kitchen. Look for drop-leaf tables or wall-mounted tables that can be folded up when not in use. You can also use a countertop as a dining area by adding stools or chairs. This will help you save space while still having a dedicated area for meals.
Natural Materials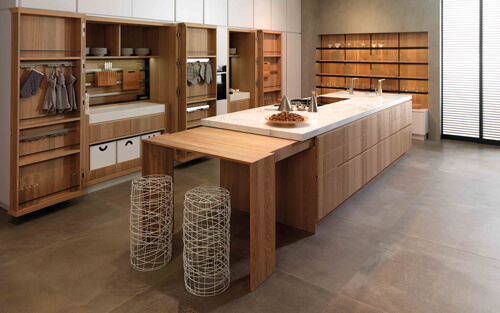 In 2023, natural materials such as wood, stone, and concrete will be popular in small kitchens. These materials add warmth and texture to your space, while also providing durability and functionality. Consider using a wood countertop or a stone backsplash to add natural elements to your small kitchen.
Smart Technology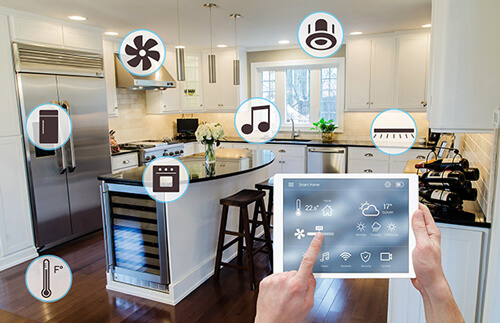 Finally, smart technology will continue to be a trend in small kitchens in 2023. Look for appliances and gadgets that can be controlled via your smartphone, such as a smart refrigerator that can tell you when you're running low on groceries or a smart oven that can be preheated from your phone. These gadgets will help you save time and energy, while also making your small kitchen feel modern and cutting-edge.
Mixed Materials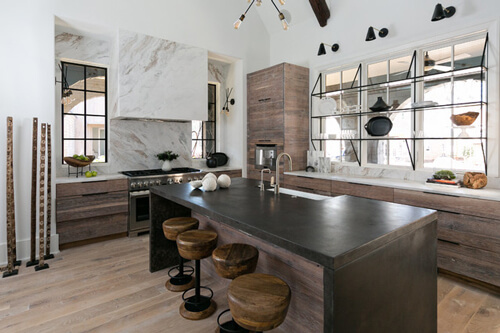 In 2023, mixing different materials in a small kitchen will be a popular trend. For example, combining wood cabinets with stainless steel appliances or adding a marble countertop to a concrete floor can create a unique and visually interesting space. The key is to find a balance between different materials to create a cohesive and stylish look.
Bold Backsplashes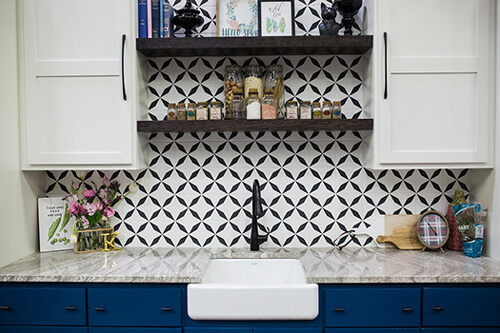 A bold backsplash can add a pop of color and personality to a small kitchen. In 2023, look for backsplashes with unique patterns, colors, and textures, such as handmade tiles, colorful glass, or even metal sheets. A bold backsplash can also help tie together different design elements in your kitchen.
Space-Saving Lighting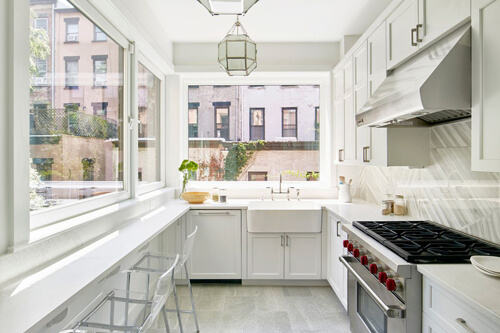 Good lighting is crucial in any kitchen, but it's especially important in a small space. In 2023, look for space-saving lighting options that don't take up too much room, such as pendant lights or under-cabinet lighting. These types of lighting can provide both ambient and task lighting, making your small kitchen feel brighter and more inviting.
Vertical Gardens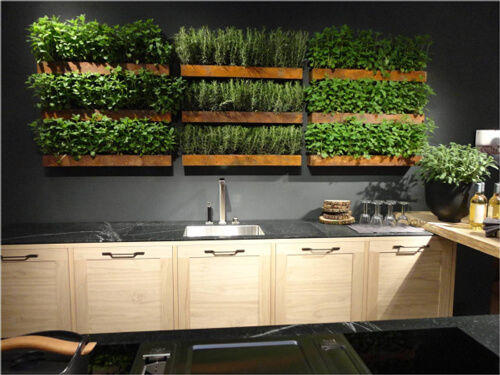 If you love to cook with fresh herbs or just want to add some greenery to your small kitchen, a vertical garden may be just the thing. In 2023, look for compact and space-saving vertical garden options, such as wall-mounted herb gardens or hanging planters. A vertical garden can also help improve indoor air quality and add a touch of natural beauty to your small kitchen.
Personalized Touches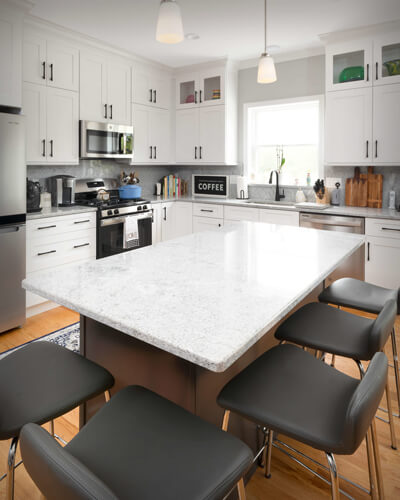 Finally, in 2023, small kitchens will continue to be personalized with unique touches that reflect the homeowners' personality and style. Whether it's a colorful kitchen rug, a collection of vintage glassware, or a gallery wall of family photos, these personalized touches can make a small kitchen feel more like home.
Conclusion
In conclusion, in 2023, small kitchens will be all about maximizing space, functionality, and style while still allowing for personalization and style. With multi-functional appliances, bold colors, open shelving, creative storage solutions, compact dining areas, natural materials, smart technology, mixed materials, bold backsplashes, space-saving lighting, vertical gardens, and personalized touches, homeowners will have plenty of options to create a beautiful and functional small kitchen that fits their unique needs and style. Whether you're a city dweller or just have a small kitchen, these trends will help you make the most of your space and create a beautiful, functional kitchen that you'll love to cook and entertain in.
(The pictures sources in the post: Instagram, Pinterest, Houzz, HALFWAYWHOLEISTIC, VIKINGKITCHENS)