Nowadays, the household basically has a problem – the bathroom area is small.
A wet and dry, comfortable to use bathroom needs at least 6 ~ 10 square meters. But if the bathroom is only 3 to 6 square meters, how do we decorate it? Let's talk about it today.
1
Bathroom Layout
In the limited space, if you want to put the toilet, shower, basin, bathtub, washing machine, etc. appropriate benefits stuffed in, the layout is particularly important. The first thing to do is to separate the wet and dry.
First, we will show you the common design of small bathrooms, if you do not know how to layout, you can imitate the following pattern: 1.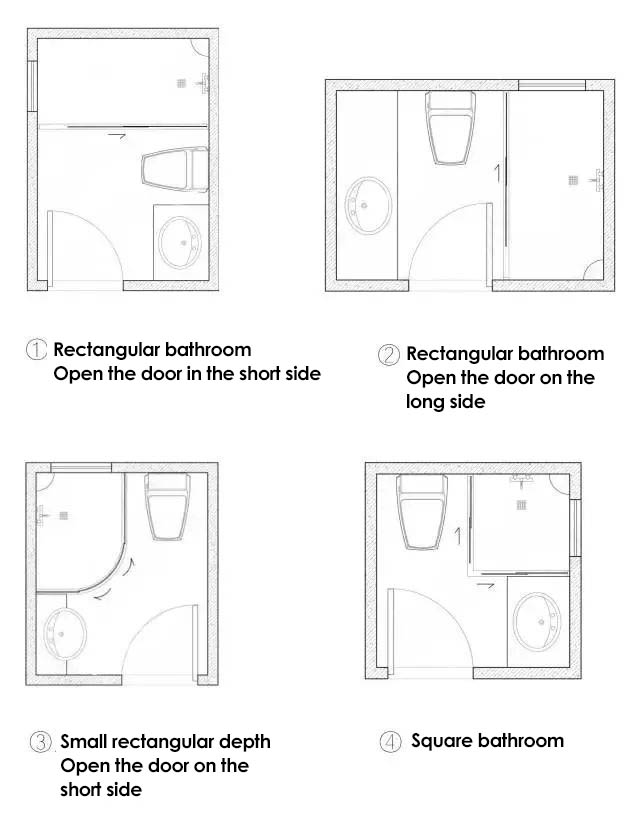 Program one: wet and dry separation – shower room
Although the space is small, wet and dry separation can be done. The easiest way is to do the shower. It is recommended to choose U-shaped or diamond-shaped. Its size is not less than 80cm * 80cm shower room. You can make the space flexible by reducing the corners, and the partition will not be too rigid.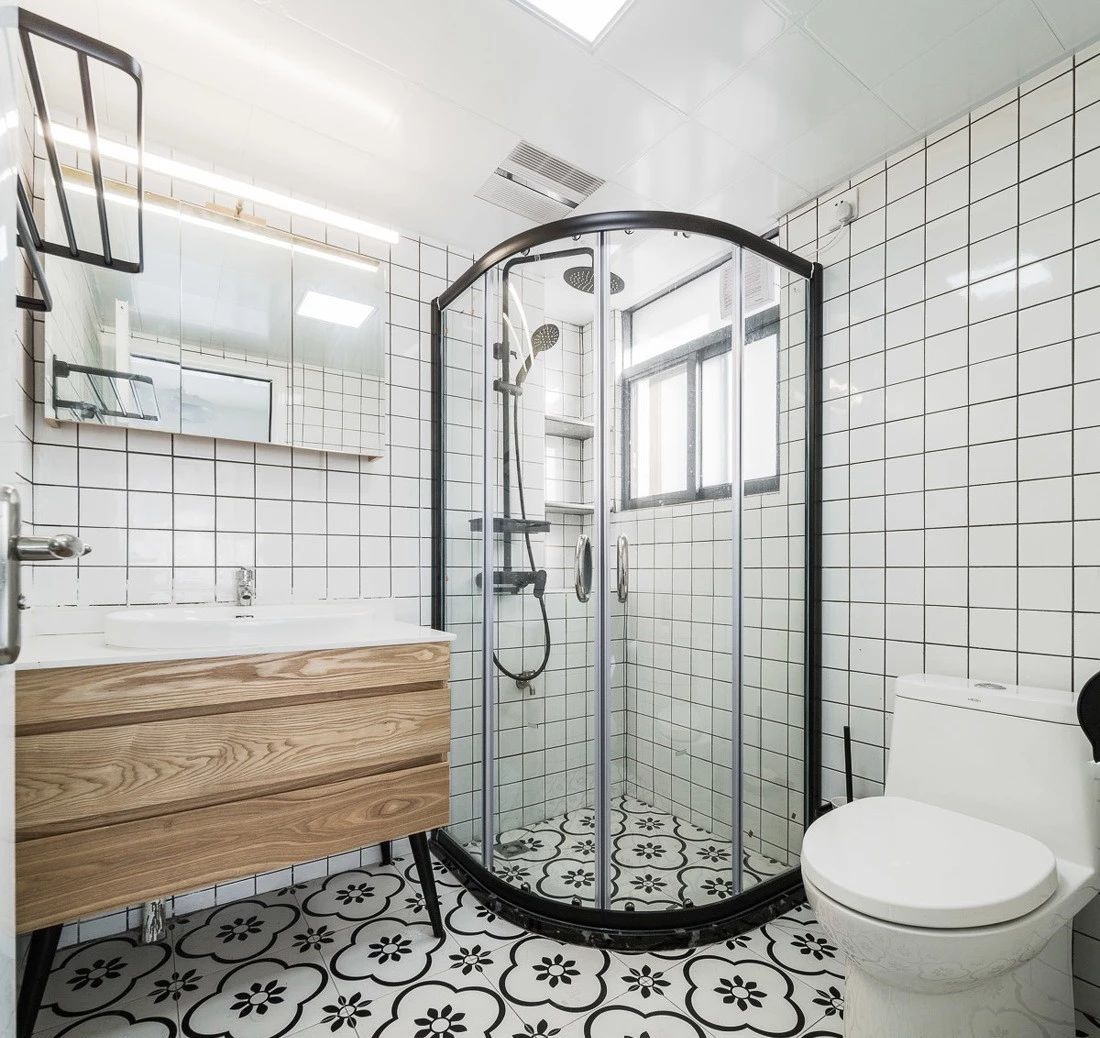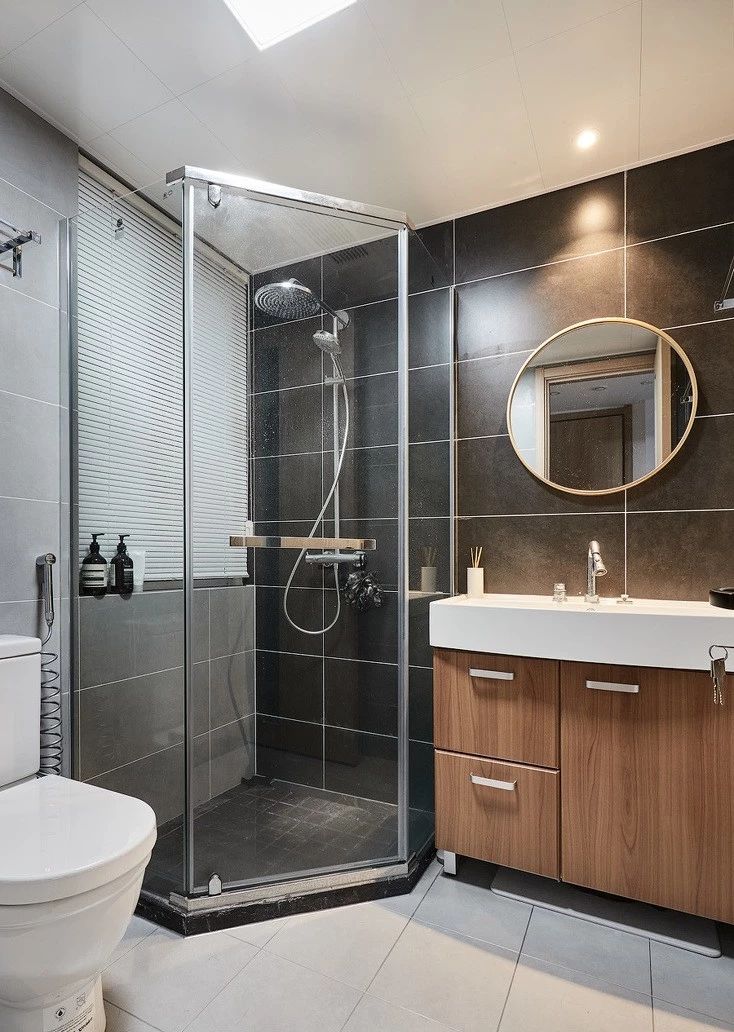 Option 2: Separation of wet and dry – independent sink
I have talked about this wet and dry separation method in previous articles, i.e., isolating the washstand separately. Let this area turn into a completely dry area, as follows ↓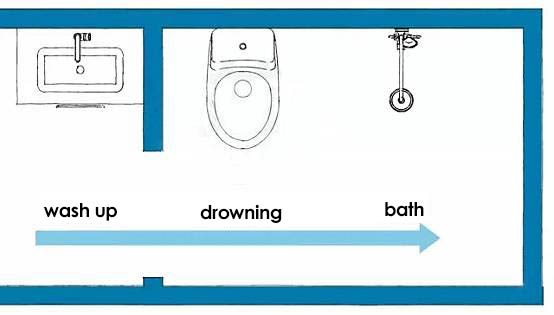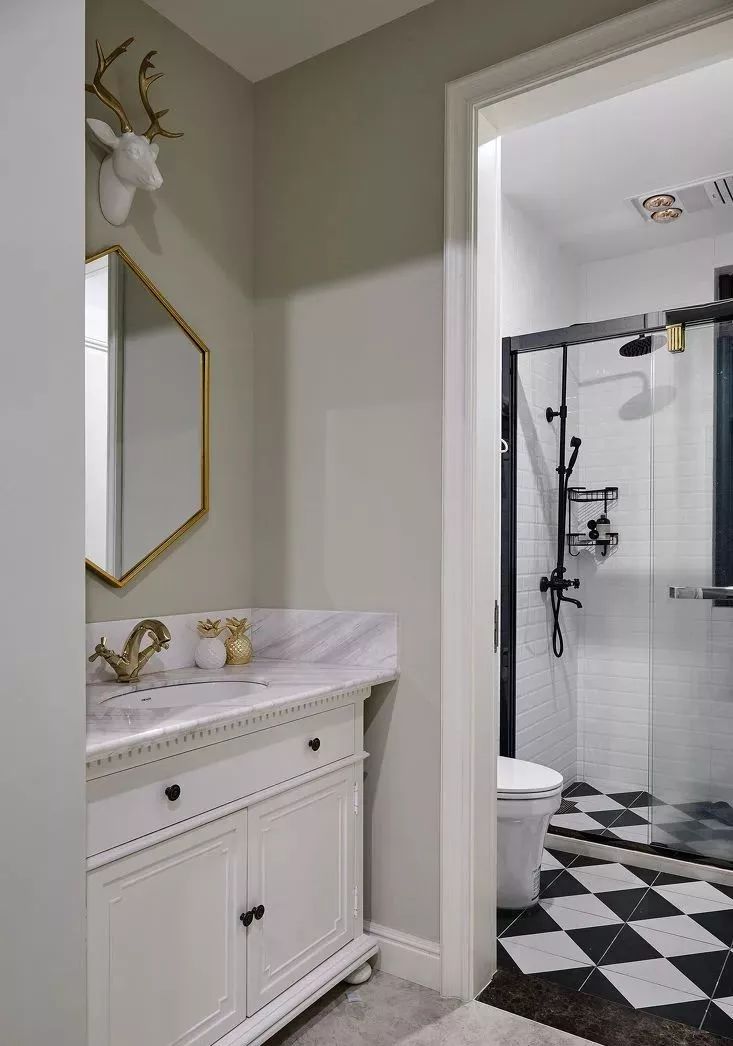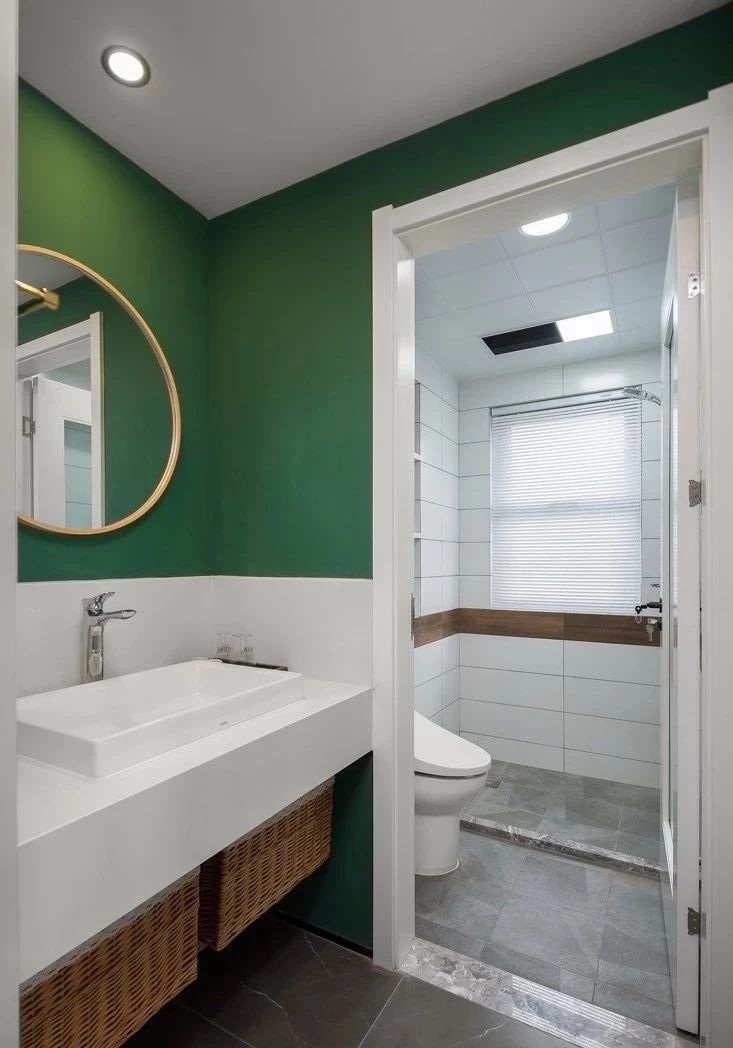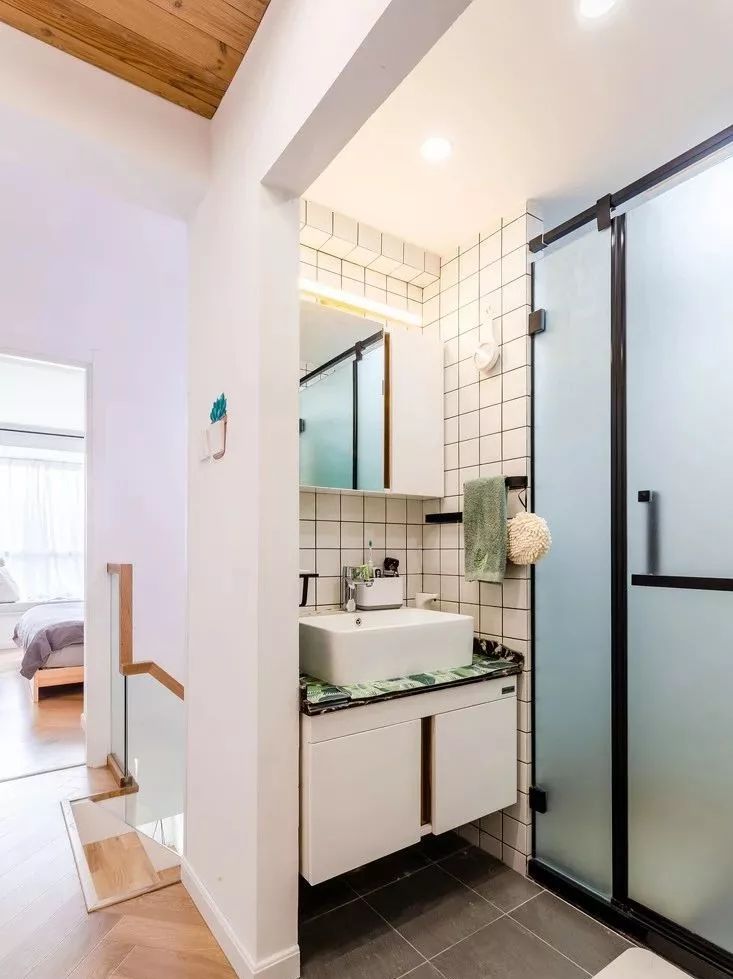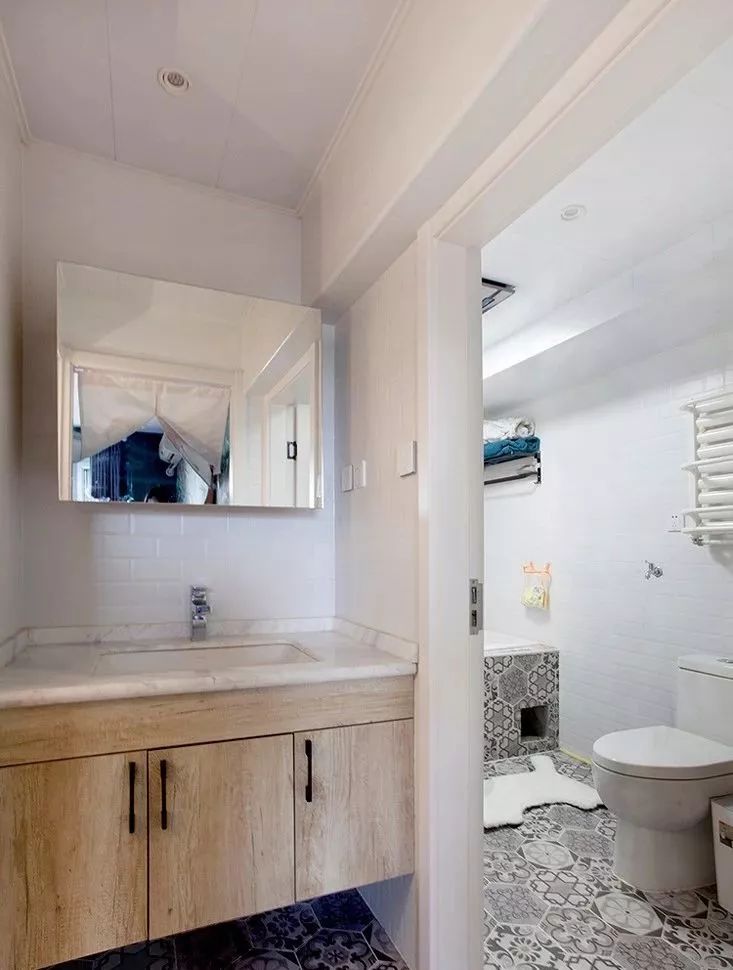 2
Color Matching
In color matching, the color should not be too much. If there are many colors in a small space, it will look messy. Light-colored walls and dark floors are enough to match. If you want to come up with something new, you can choose flower tile accents in the toilet or sink area, so it is pretty enough.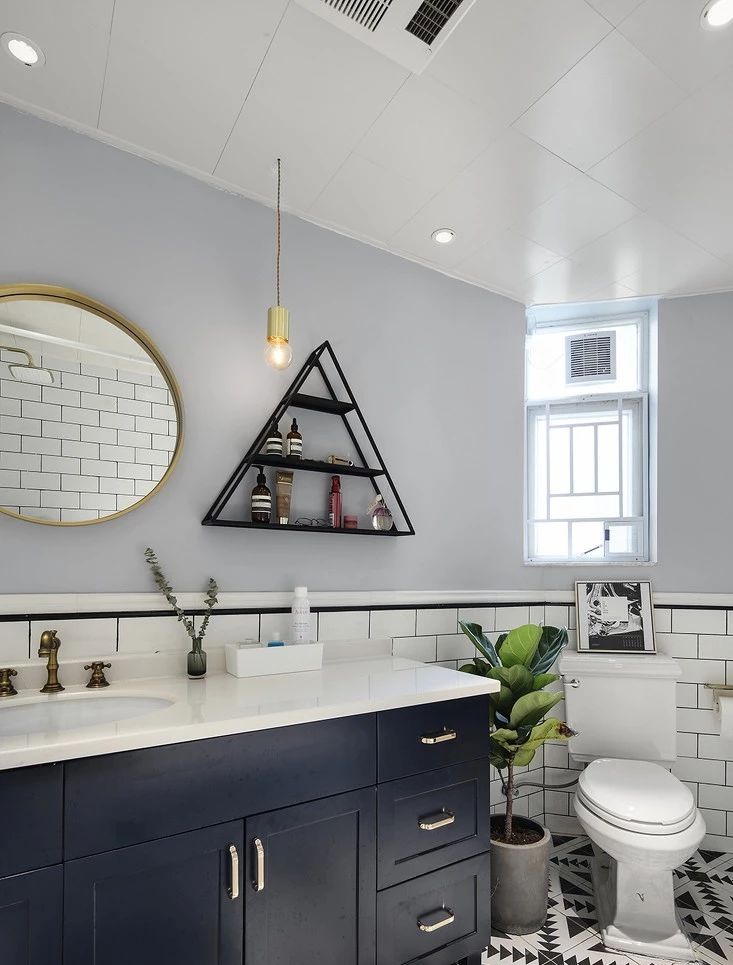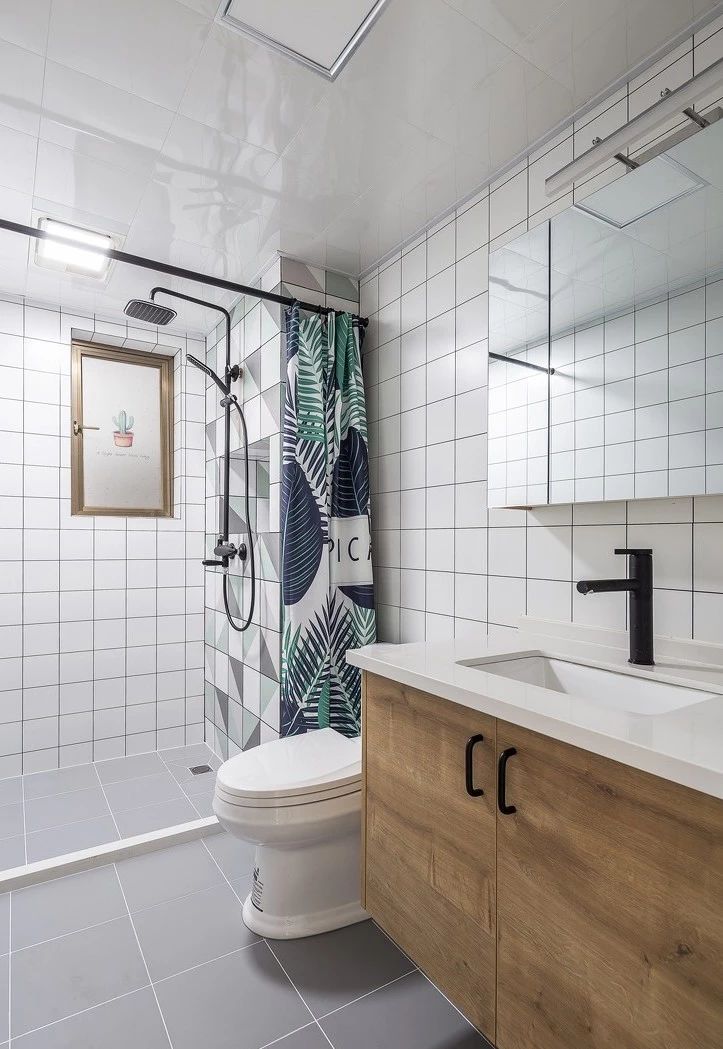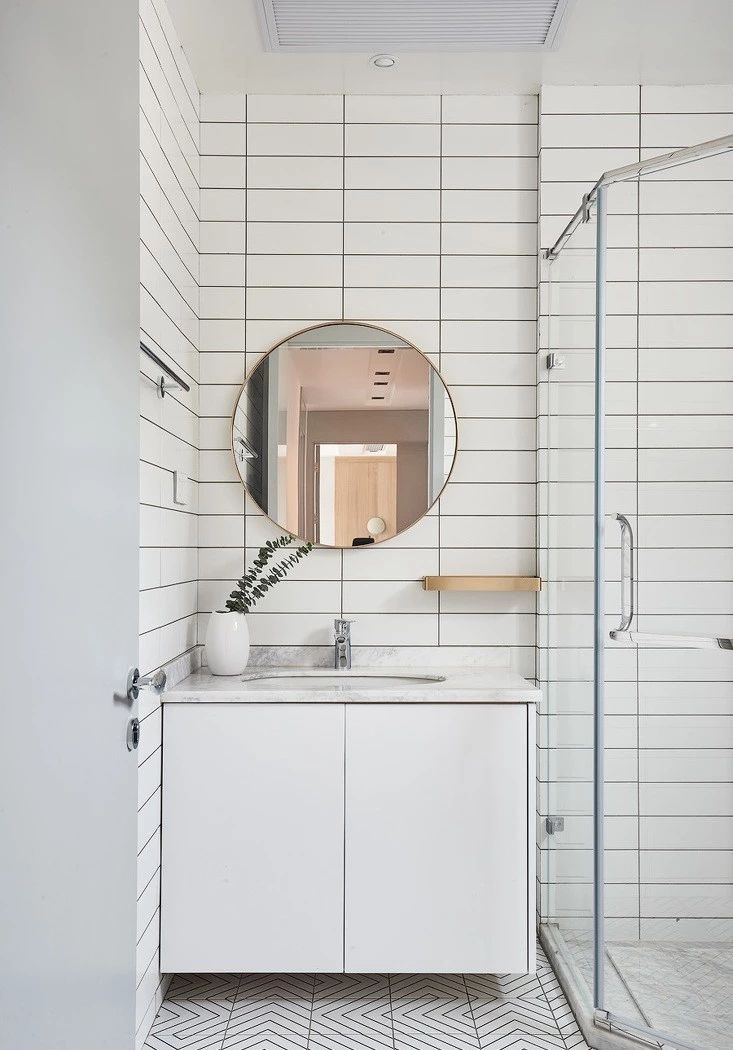 3
Cabinets and mirror cabinets
Do not put too awkward cabinets. It is more convenient to use the combination of basin + countertop. Countertop can be wooden or stone, artificial stone, so that toiletries have a place to put.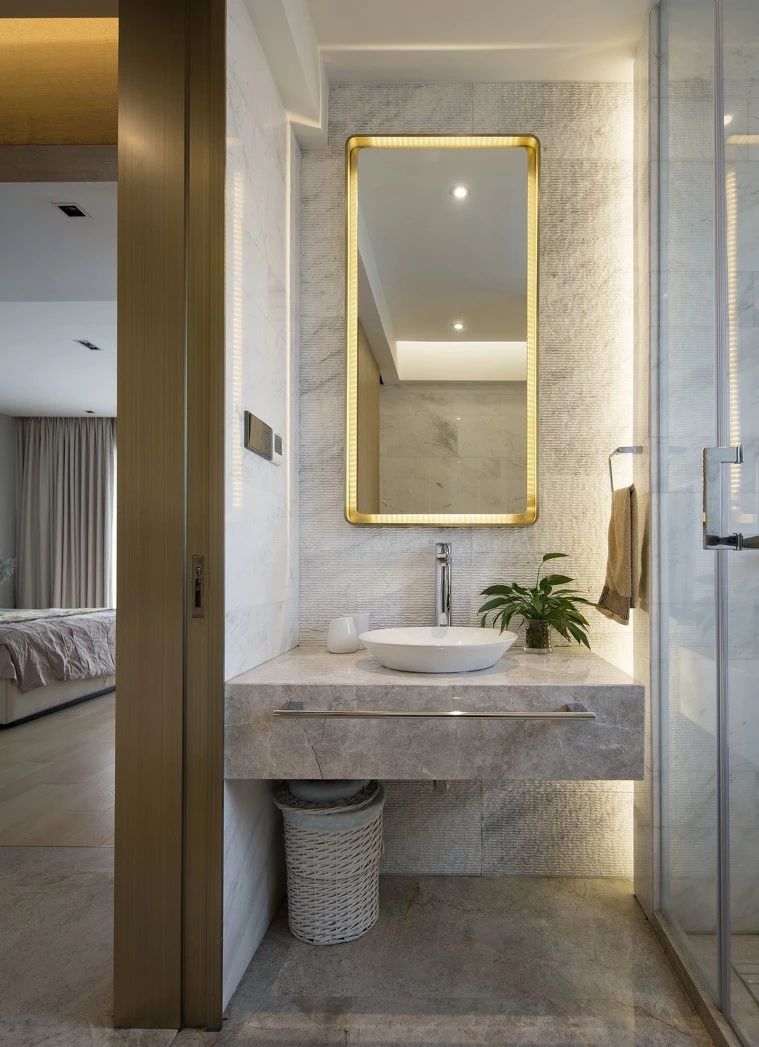 In addition, a larger mirror cabinet should be installed above the cabinet. Why do you want a large mirror cabinet? One, the mirror can expand the visual space; two, it can increase storage space. Skin care products, cosmetics, etc. can be stuffed. The lower cabinet countertop can also be a lot neater.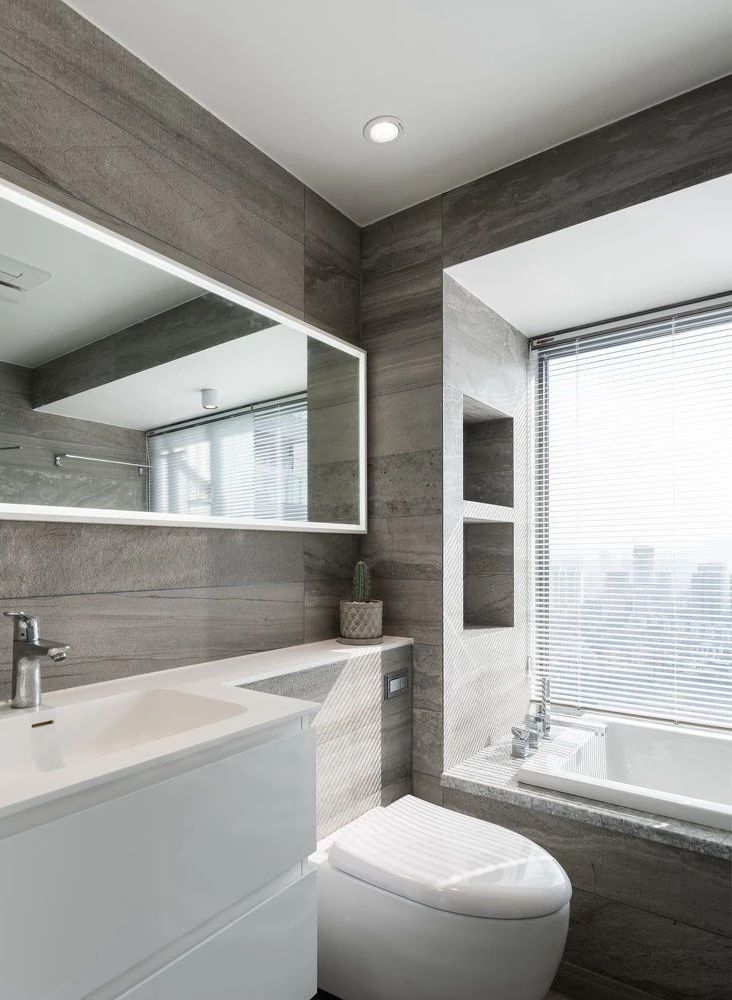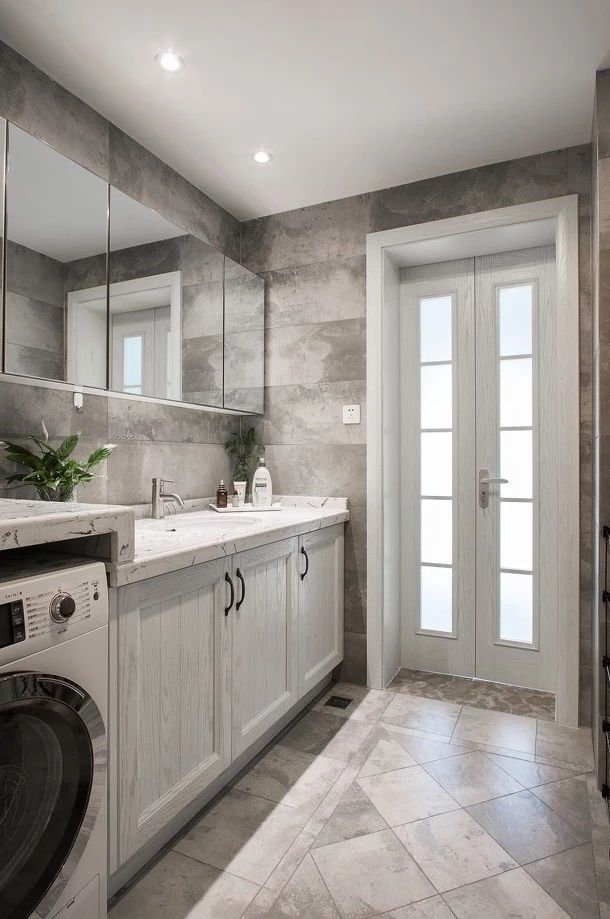 4
Toilet and storage
If the toilet is not above the window, you must not miss this method. This place can be put on the shelf and hit the partition. When you take a shower, this place can put clothes. In normal times, you can put towels or paper towels.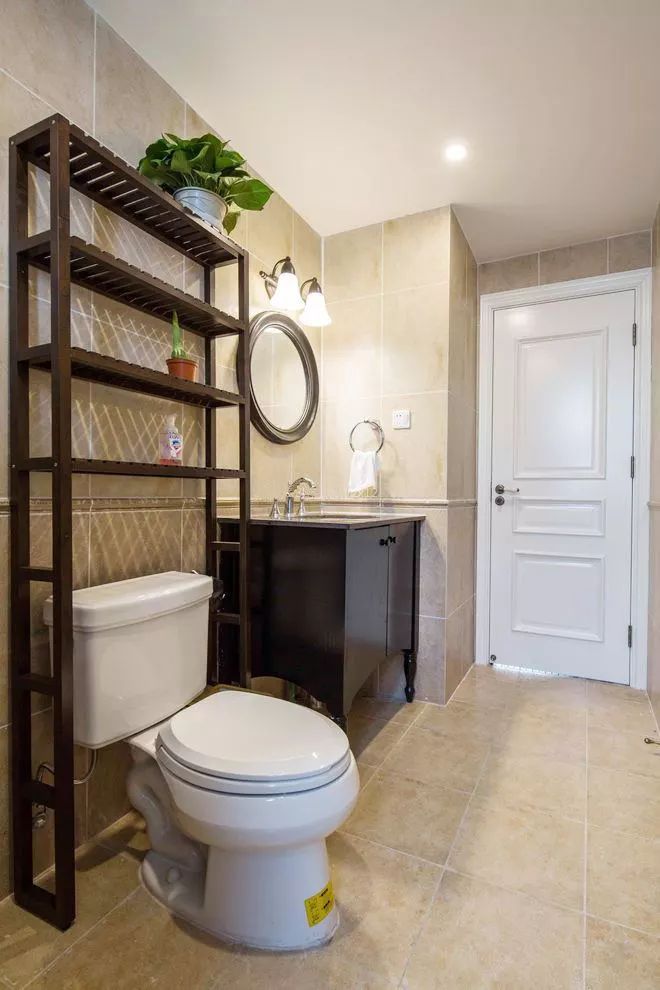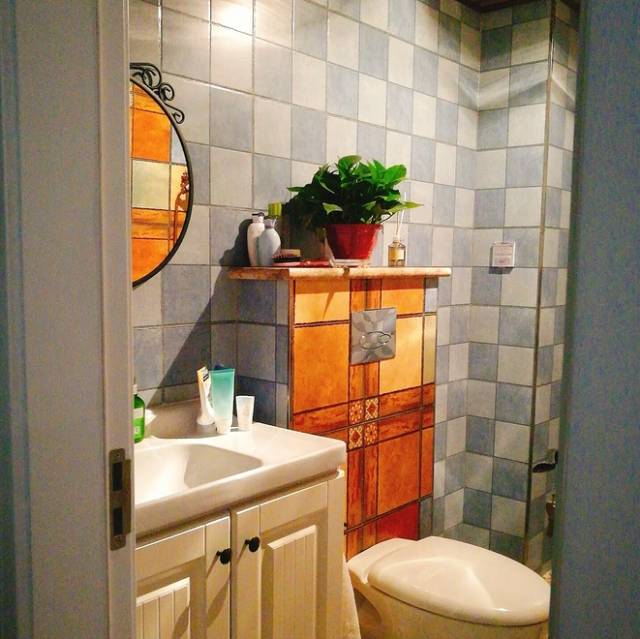 The most recommended thing is to install a cabinet. There is not really much in the bathroom, because the kitchen stores more stuff. Adding a hanging cabinet on top of the mirror cabinet is enough. The cabinet door can make things not exposed and look neater. However, it is not recommended for bathrooms where wet and dry separation is not complete.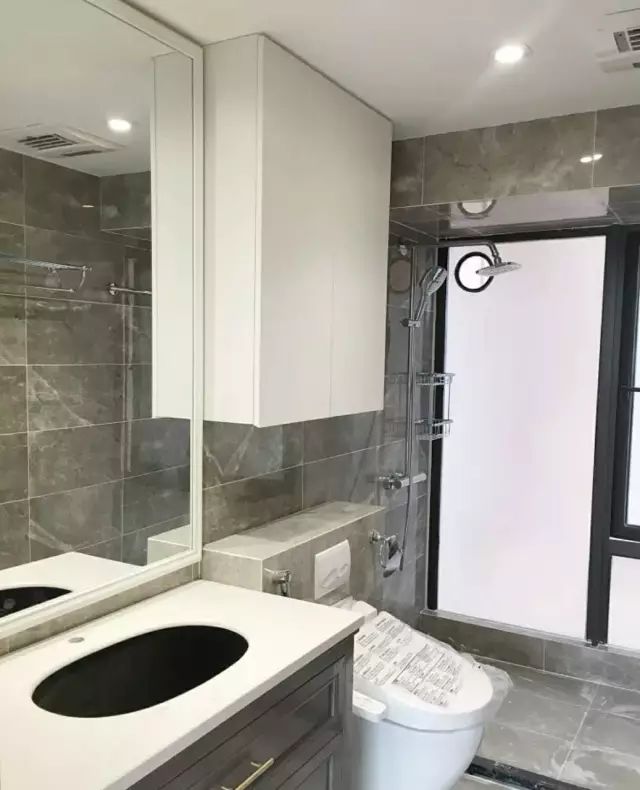 So if your bathroom is not particularly large, do not think about stuffing everything in. You can remove the bathtub, and carry out the washing machine, and then the basin independent out of the bathroom, you will find the small bathroom with quite spacious.