Billwang Industrial Design   Design Fetish
They may not have a big reputation, but their products are still interesting and can inspire us a lot.
This article is reprinted from the official article by
Billwang Industrial Design
Wechat ID: billwang-design
When you think of Japanese design studios, the first thing that comes to mind is definitely Nendo Studio by Sato Da. They have gained millions of people's hearts with their whimsical design ideas. Likewise, there are a number of slightly smaller design studios in Japan that may not be very well known, but their products are still interesting and inspiring.
B6 Studio
B6 Studio is a product design company founded in 2010 by six graduates from the Product Design program at Tama Art University. Each of them has accumulated experience in different fields such as home appliances, furniture, lighting, etc. B6 Studio's designs are creative and close to everyday life, allowing people to find the beauty in ordinary life.
01
Create New Value of Paper
This project was a collaboration between the studio and Heiwa Paper Co. to discover the differences between paper and printing media. We developed a paper with new functions, focusing on two characteristics: paper bending and paper folding. The "Wave" paper, which bends, provides strength, while the "Below" paper, which folds, provides flexibility.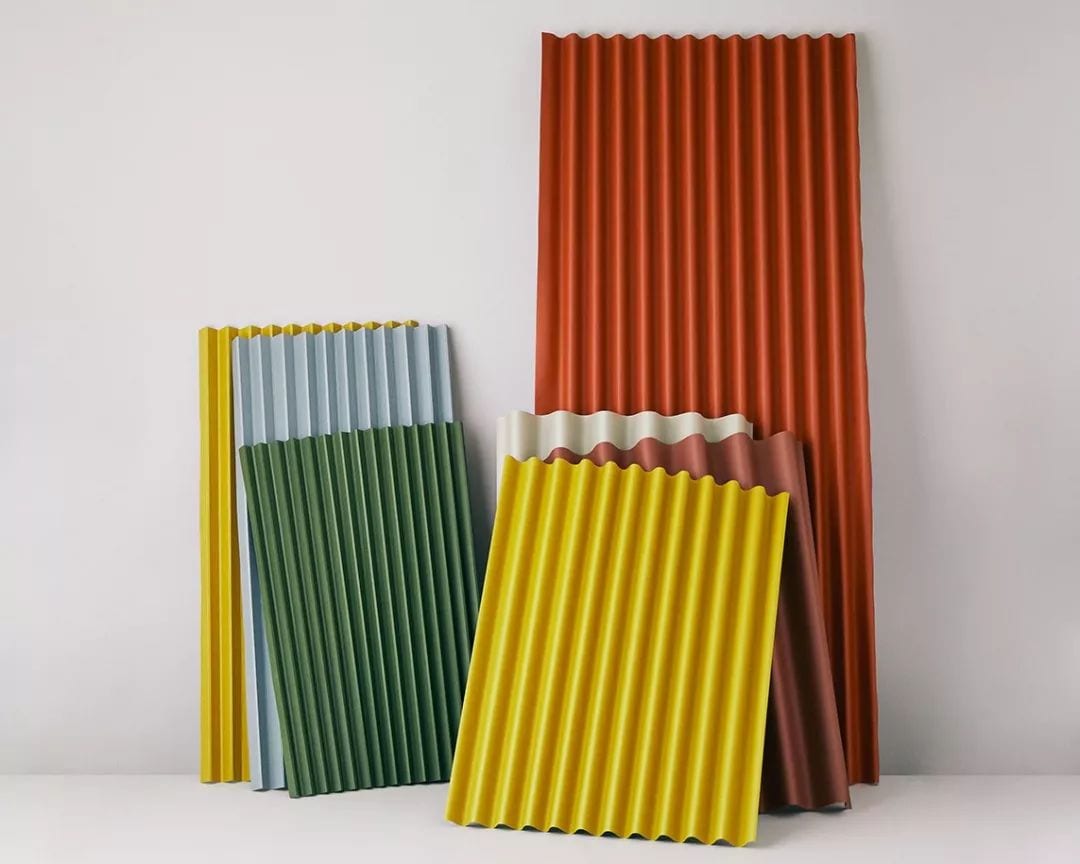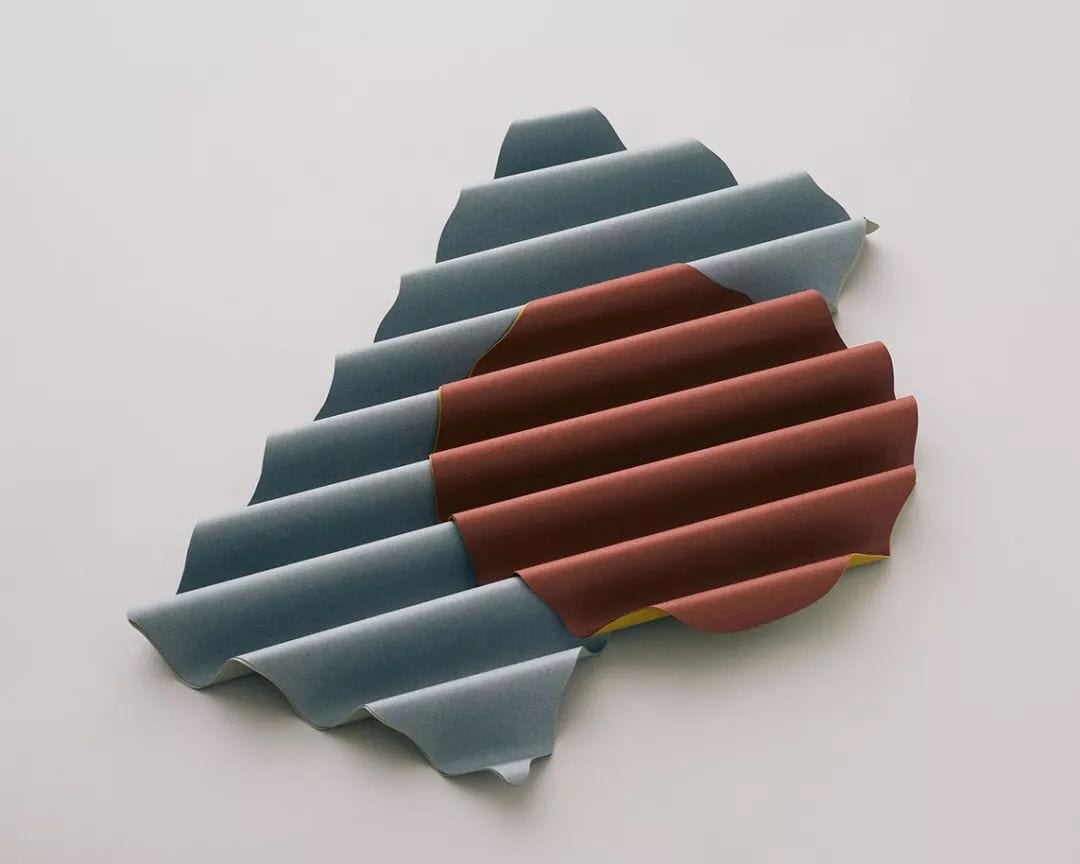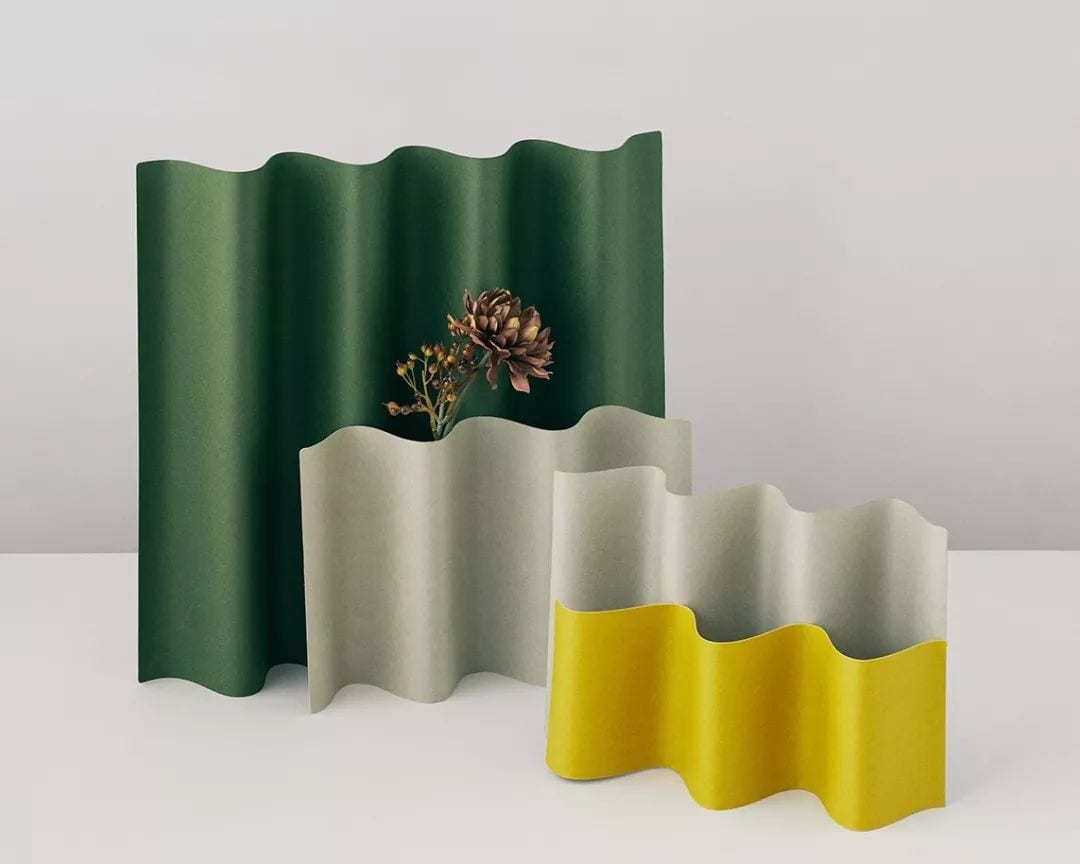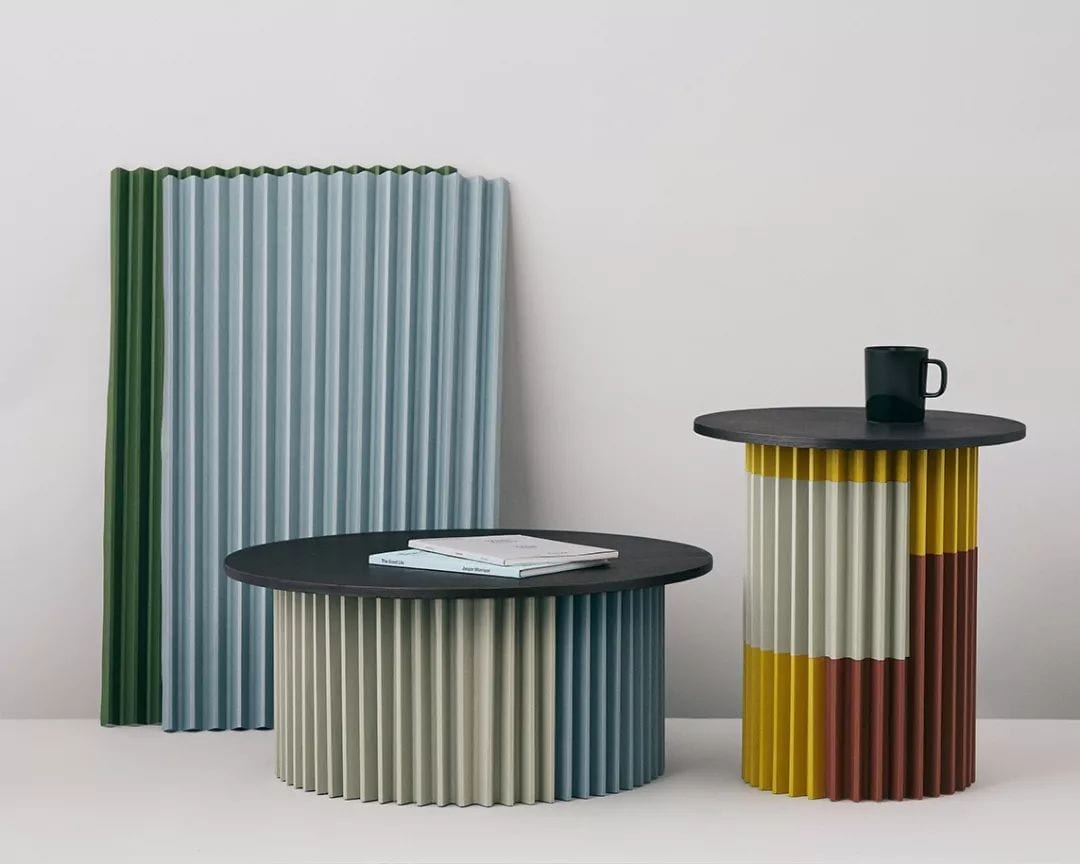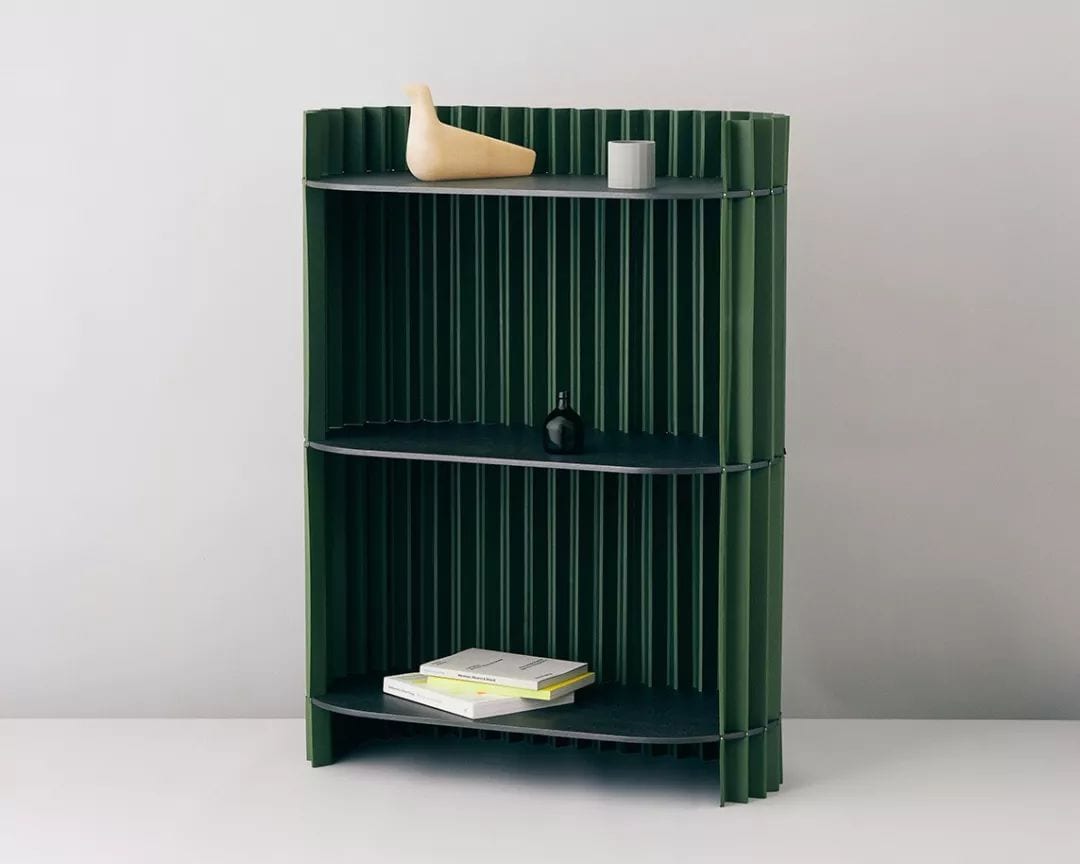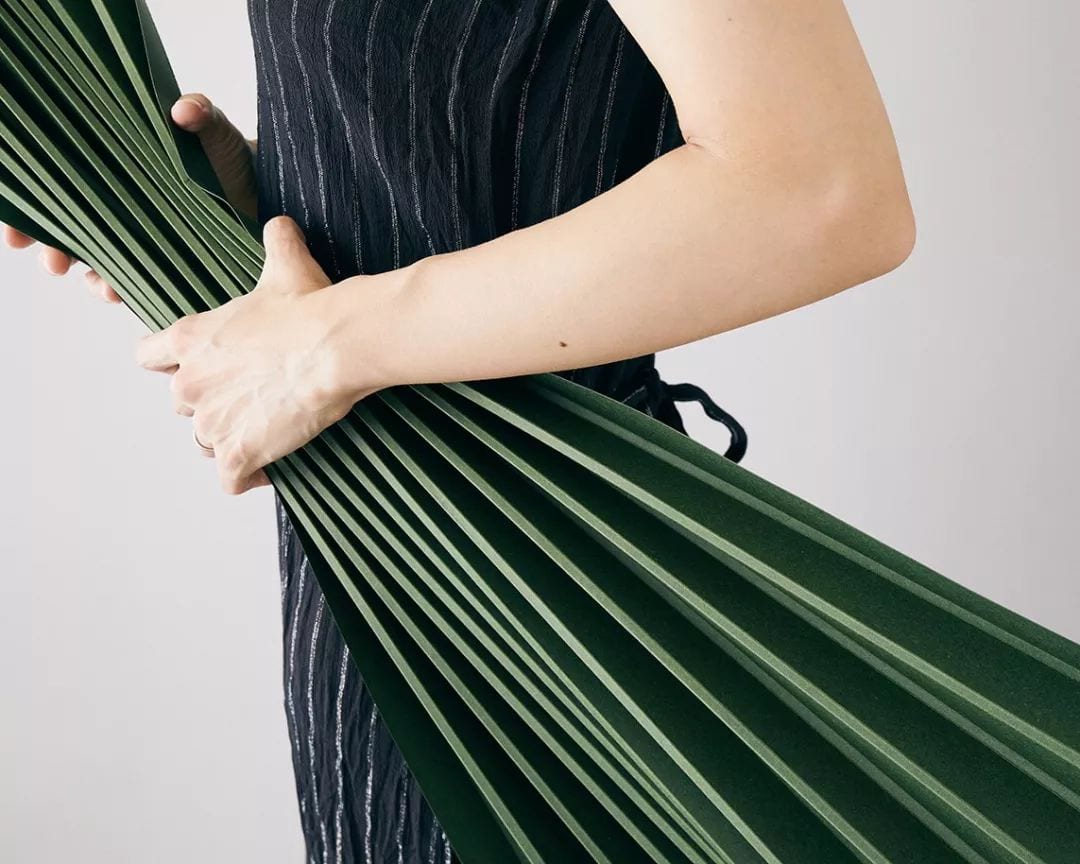 02
Paper Storage Box
This cardboard box can be combined vertically and horizontally to take advantage of the polychromatic and workable nature of fancy paper. By arranging the dividers along a diagonal, shading creates a color gradient and the impression of color changes depending on the angle of view. Produced using different manufacturing methods and process adjustments than normal packaging so as not to compromise the thinness and aesthetics of the paper cutout.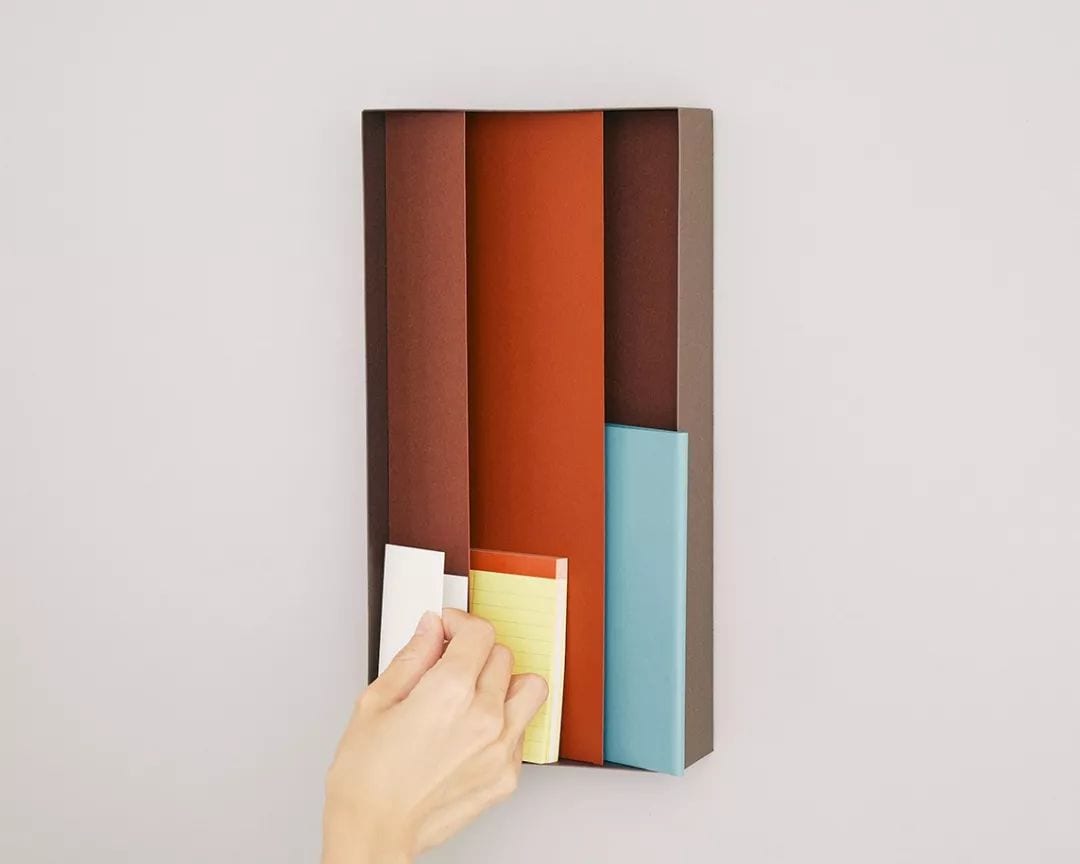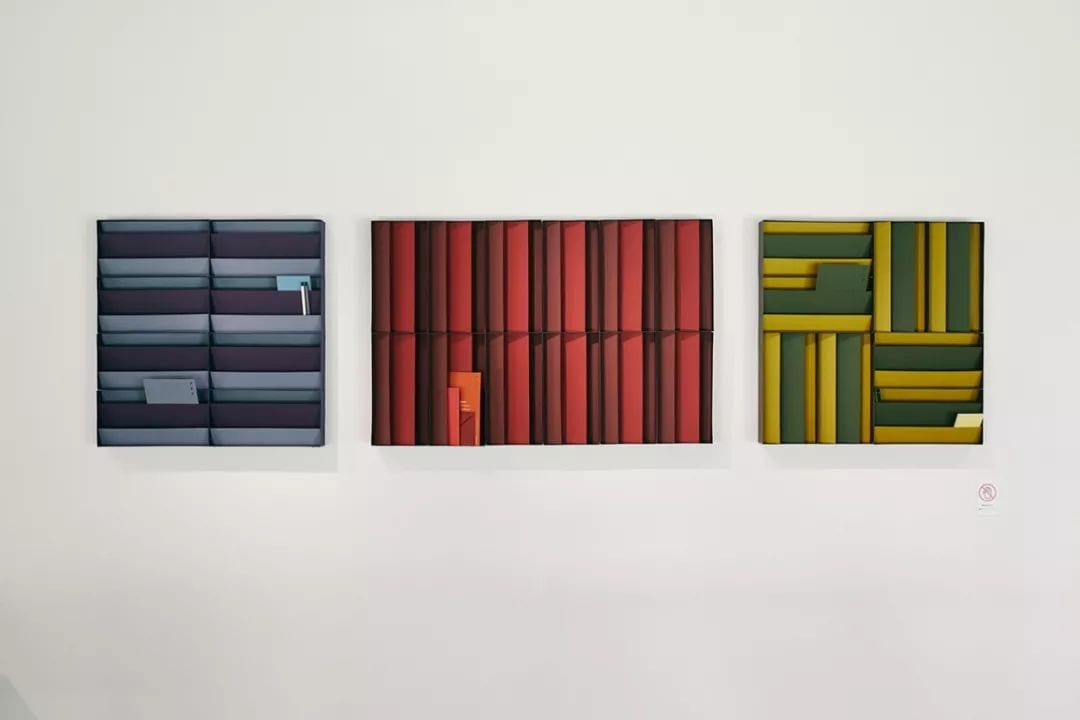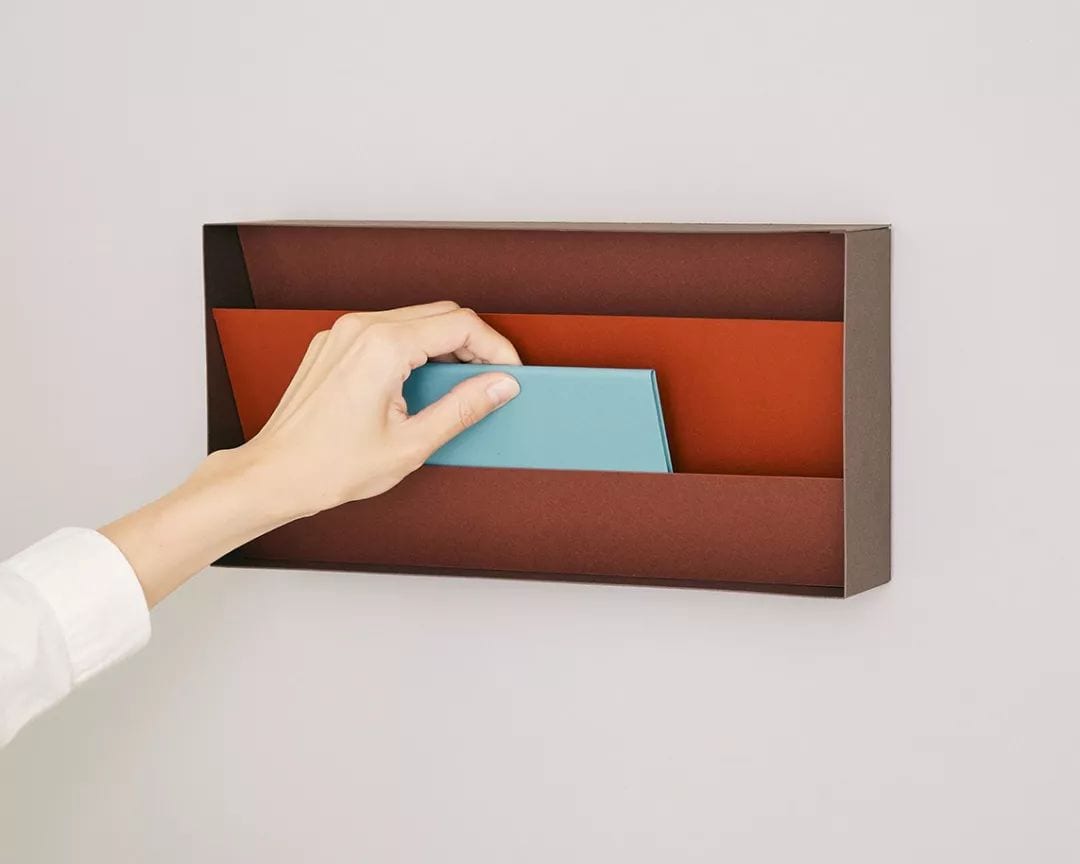 03
BIRD CALL
Made from xylophone scrap. The proportions of the original materials are used, and the design is based on the shape of various birds.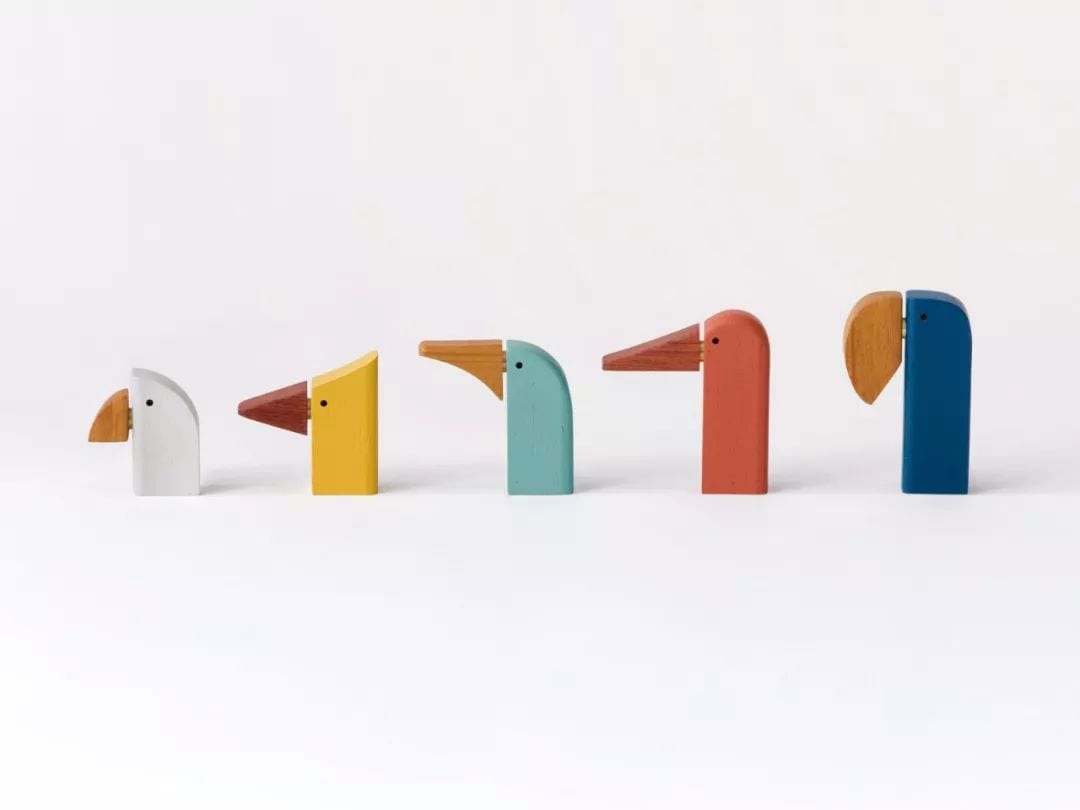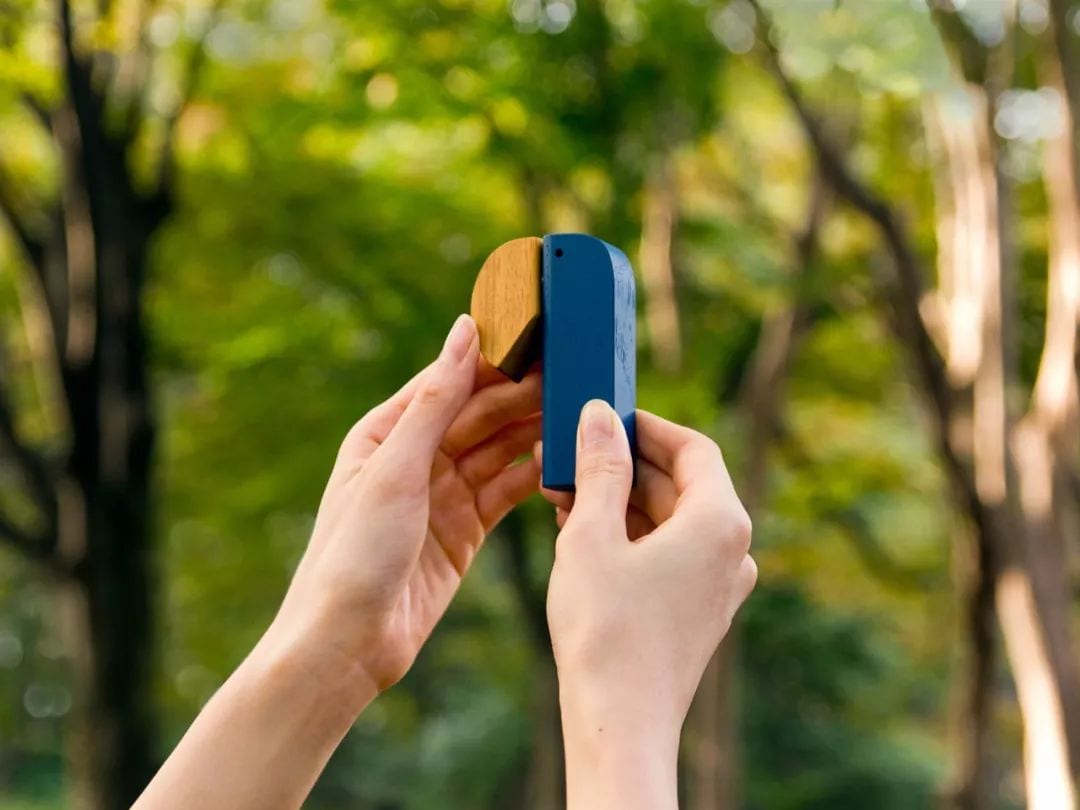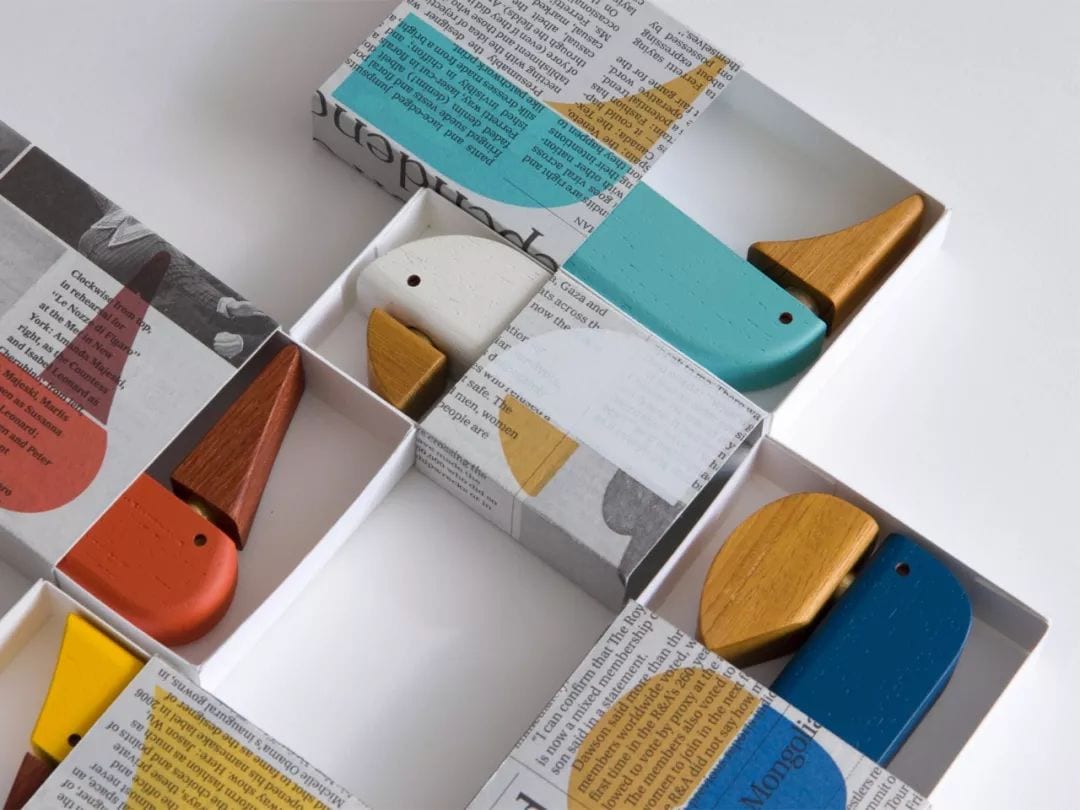 04
Gift Box
With a perforated gift box design similar to a stamp, you can rip the gift from the side when you unwrap it, making it more fun to open.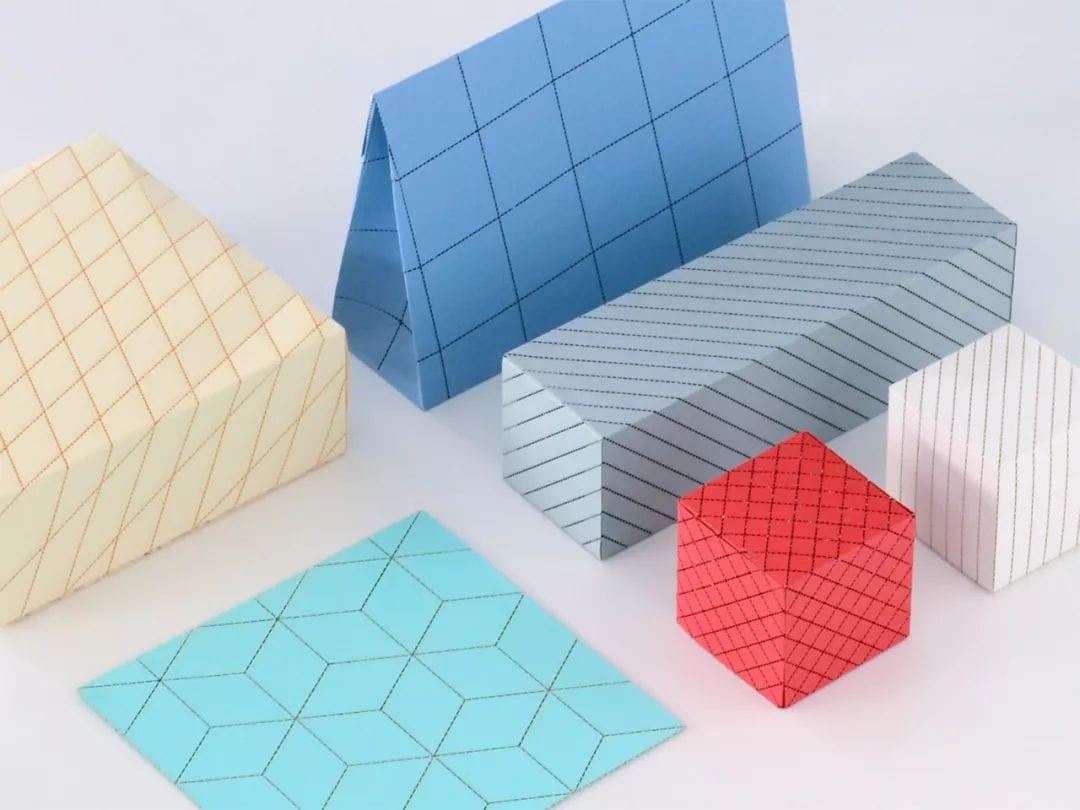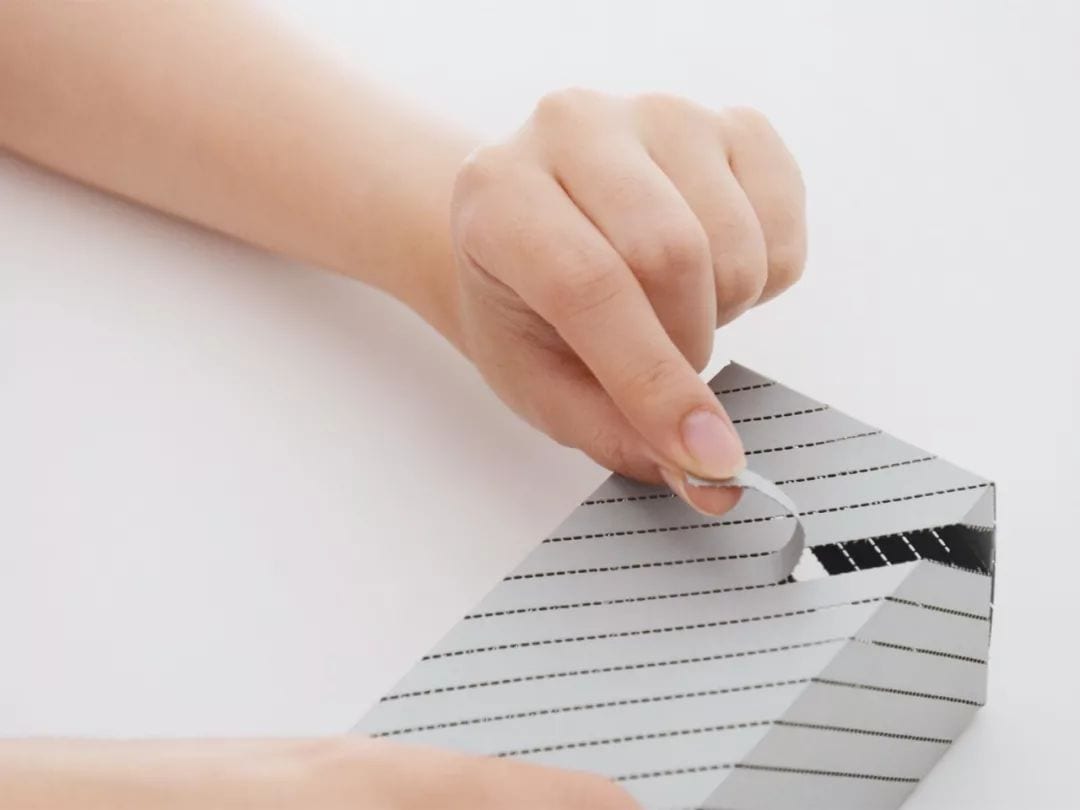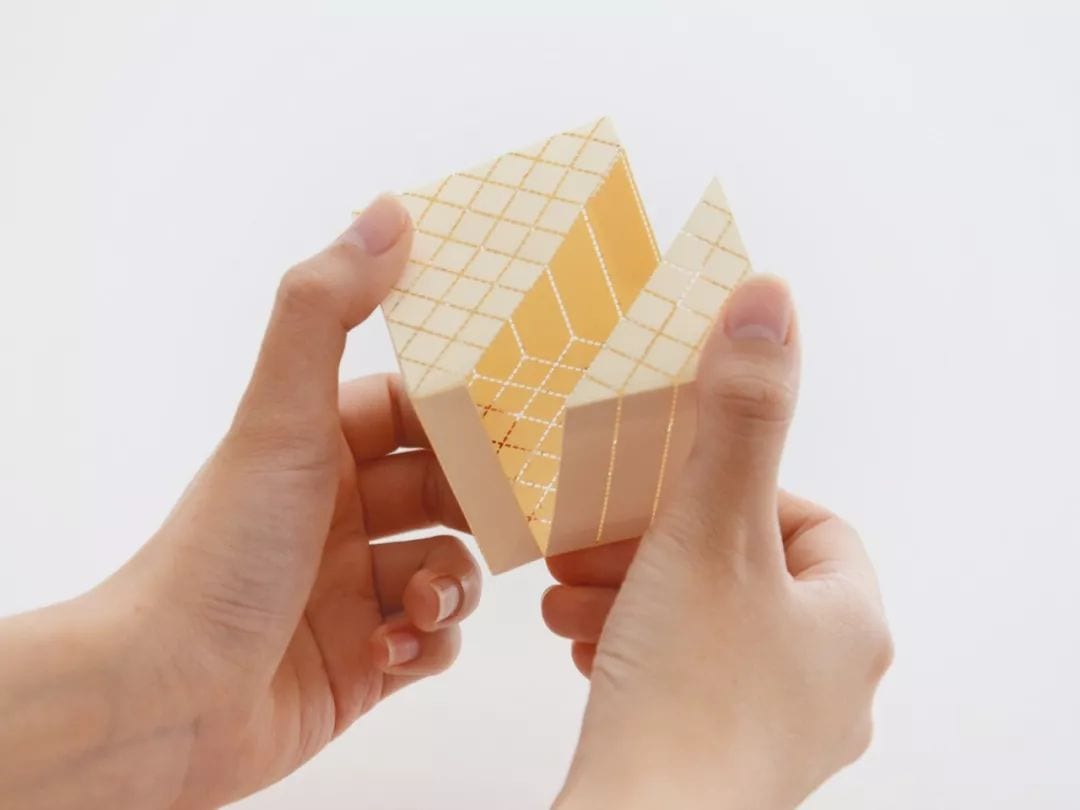 05
Basket
This table lamp looks like a basket with a shadow and a base where you can place your books in the lower basket.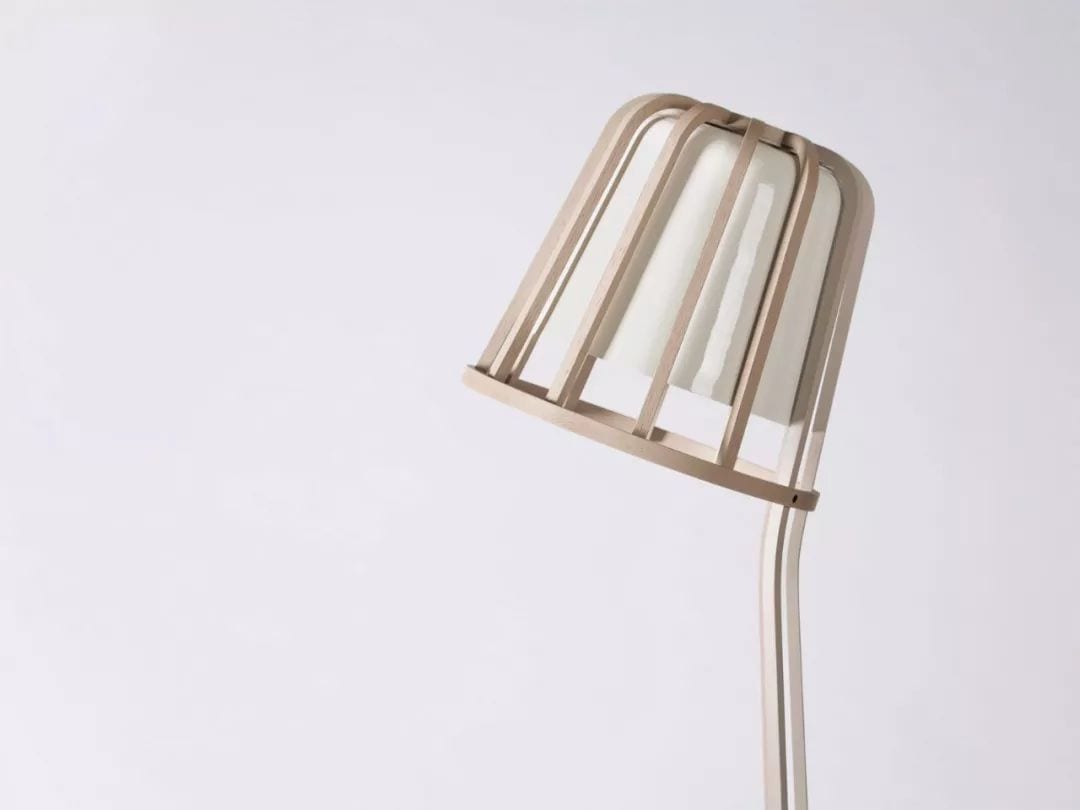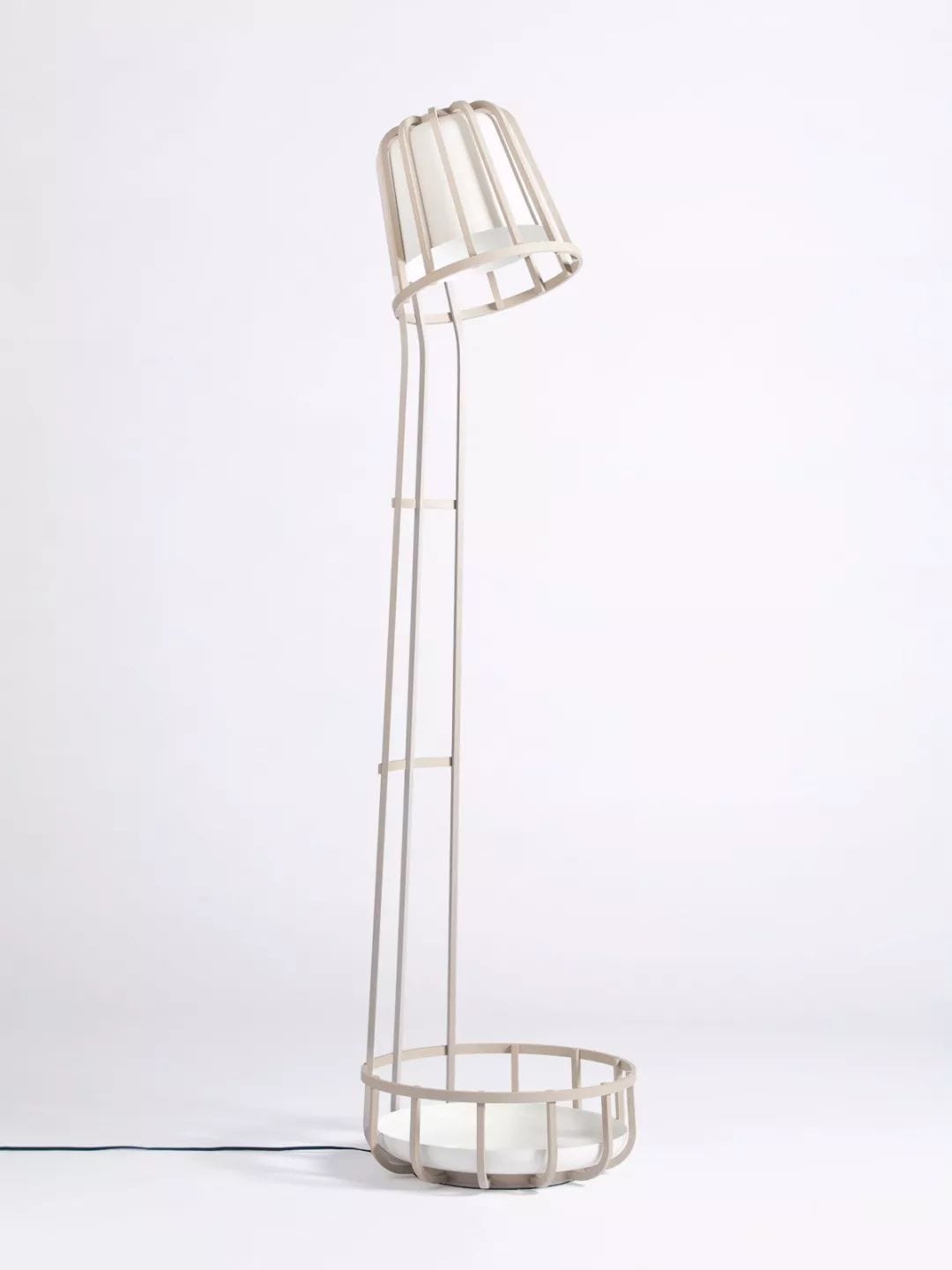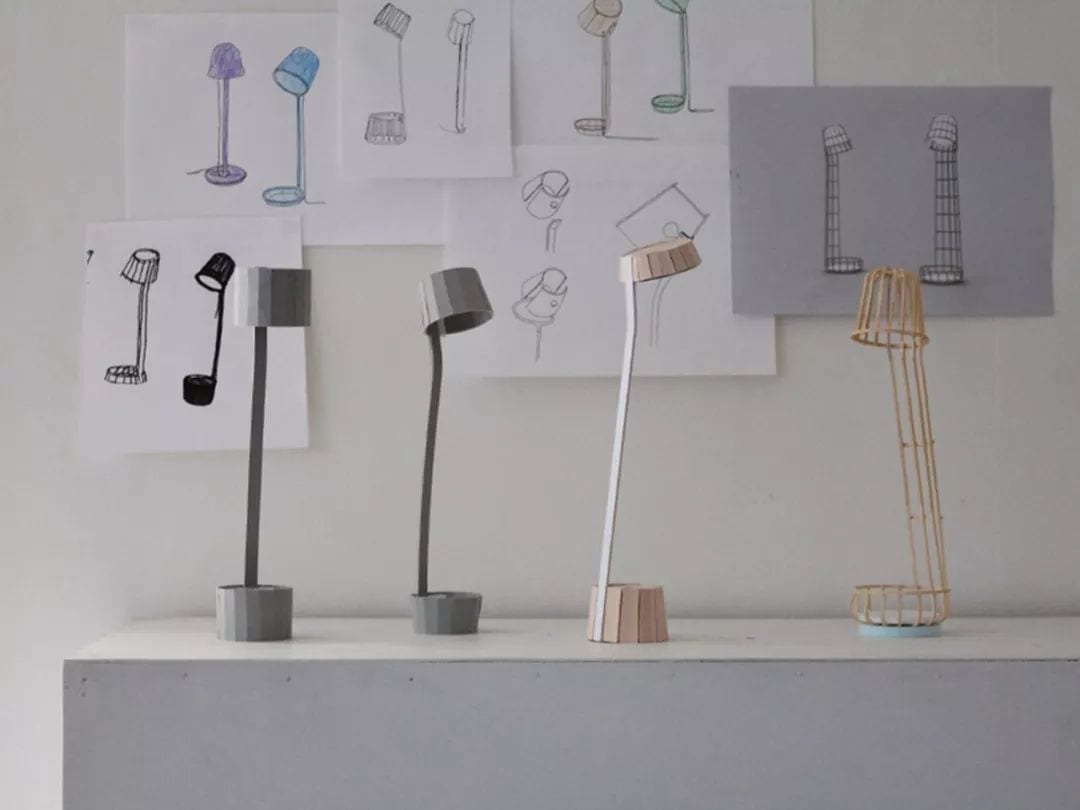 06
Porcelain clock / hook
A collection of clocks and hooks that take advantage of porcelain's charm, the glaze's sheen provides a natural hydration to the space.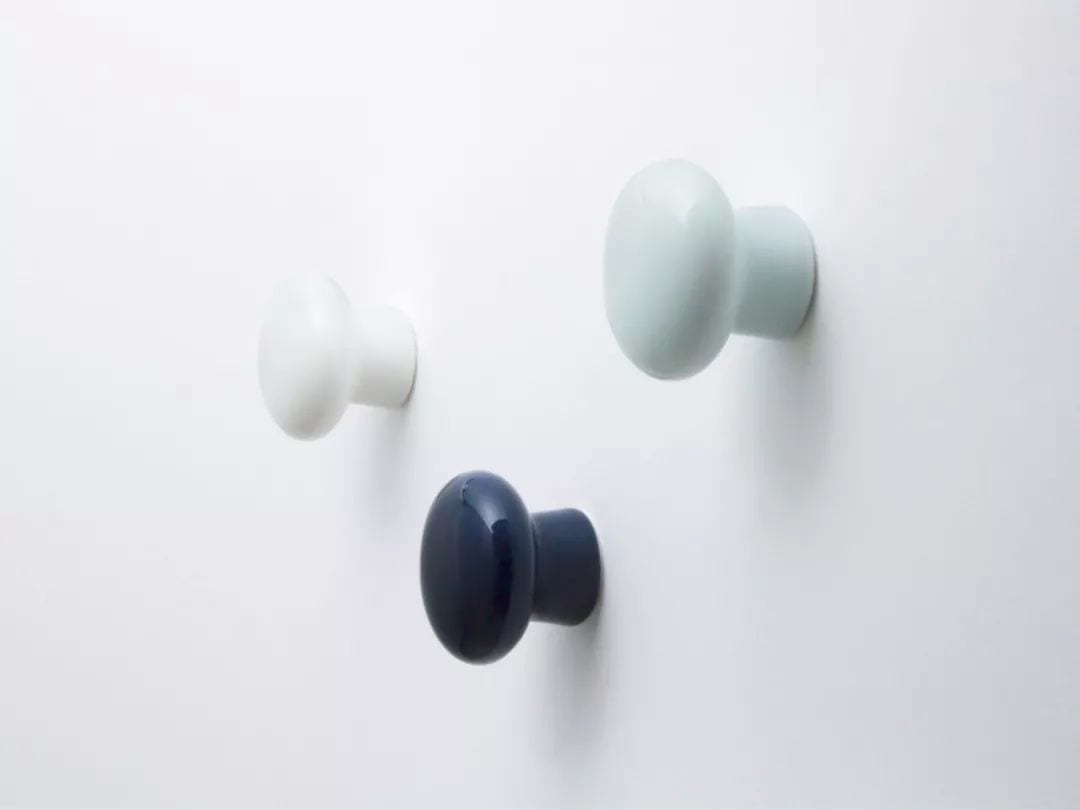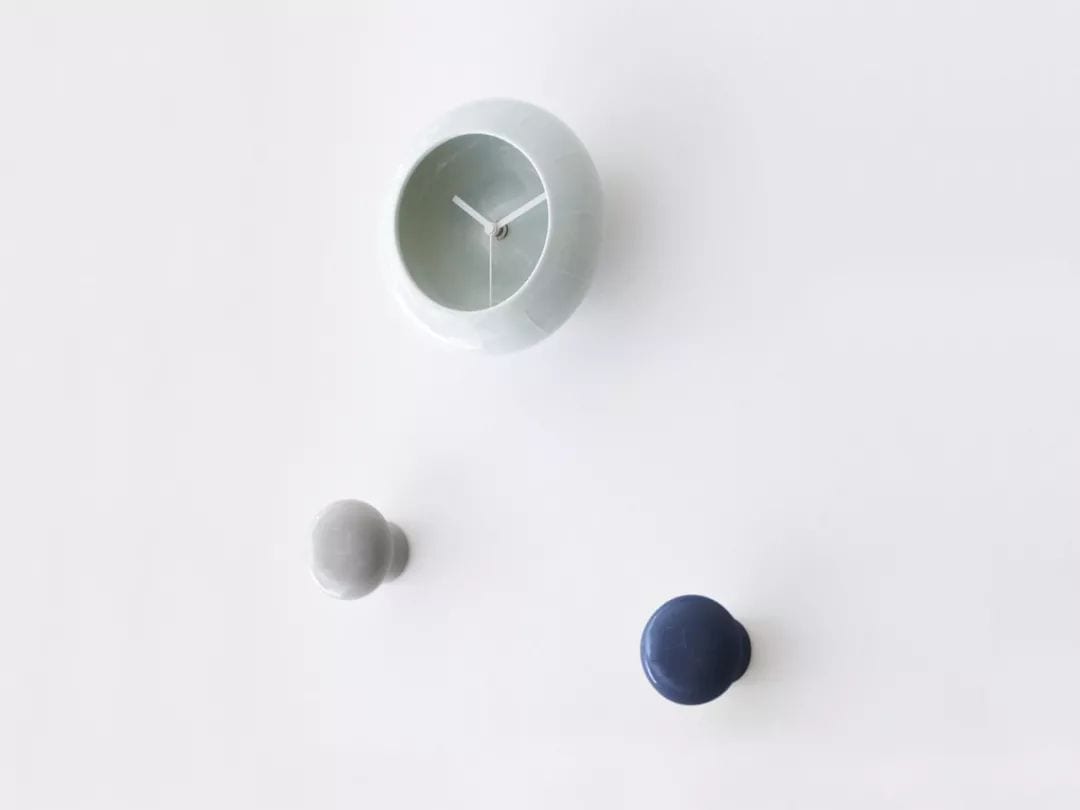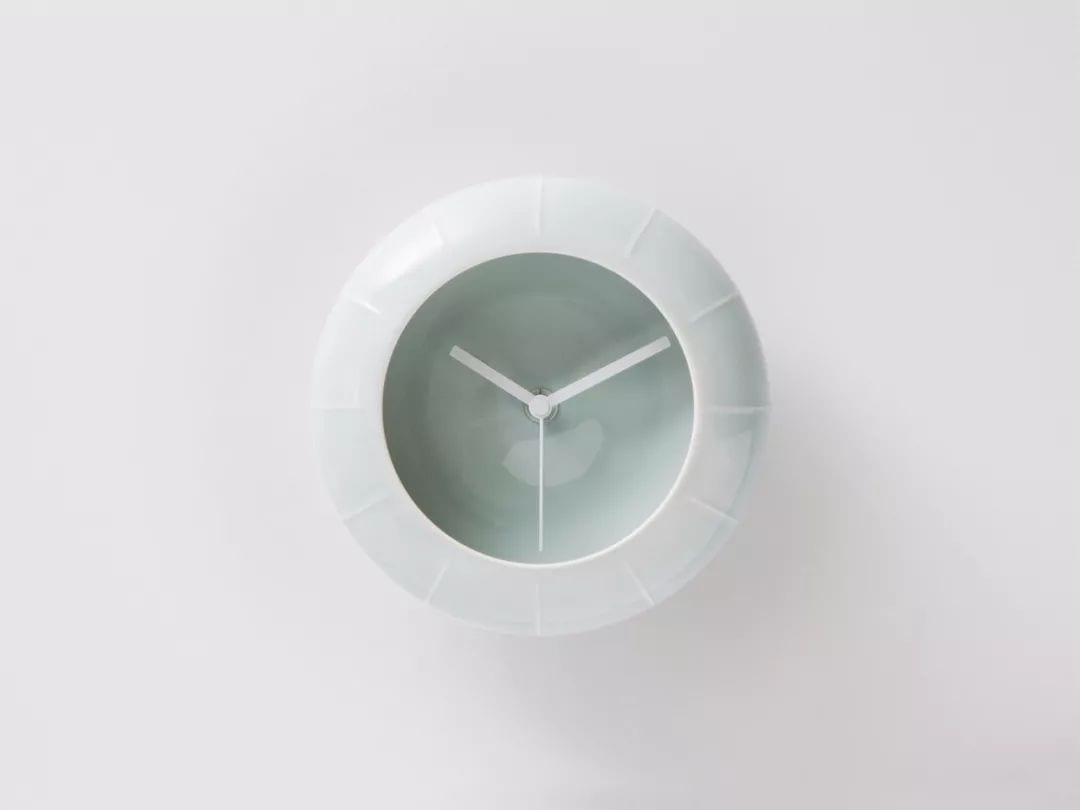 07
Snow Dome
A snowy dome, the shape of which appears in the silhouette of a pile of snow.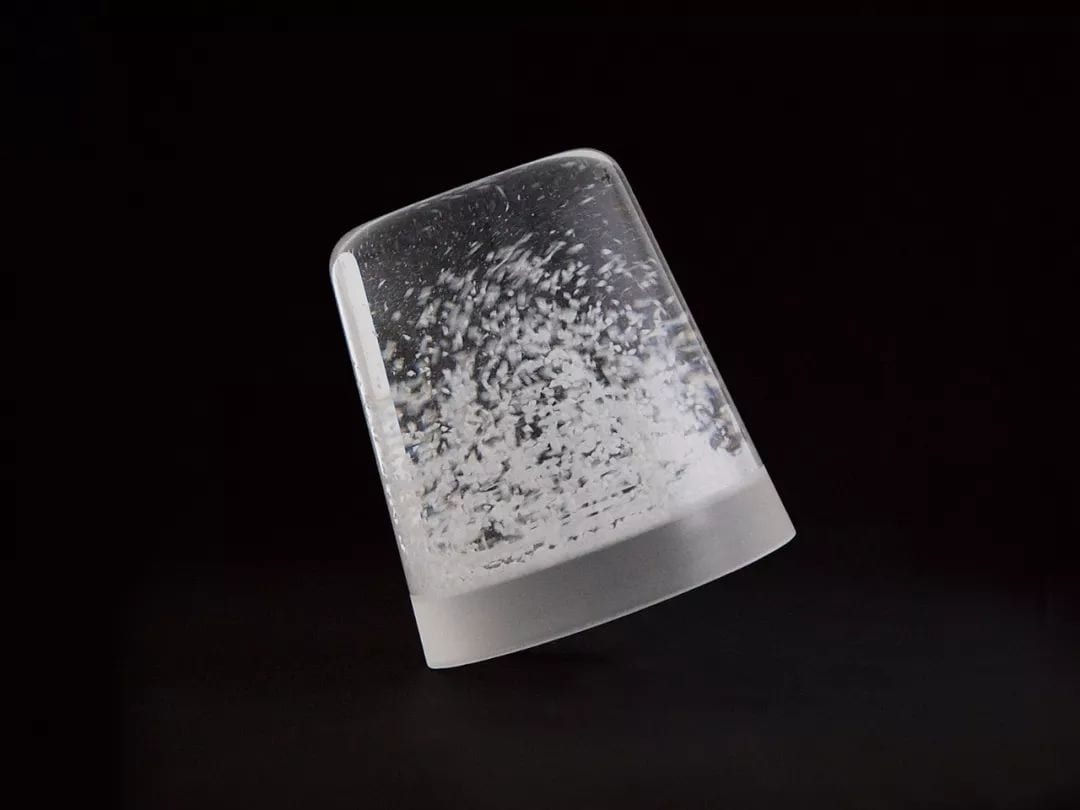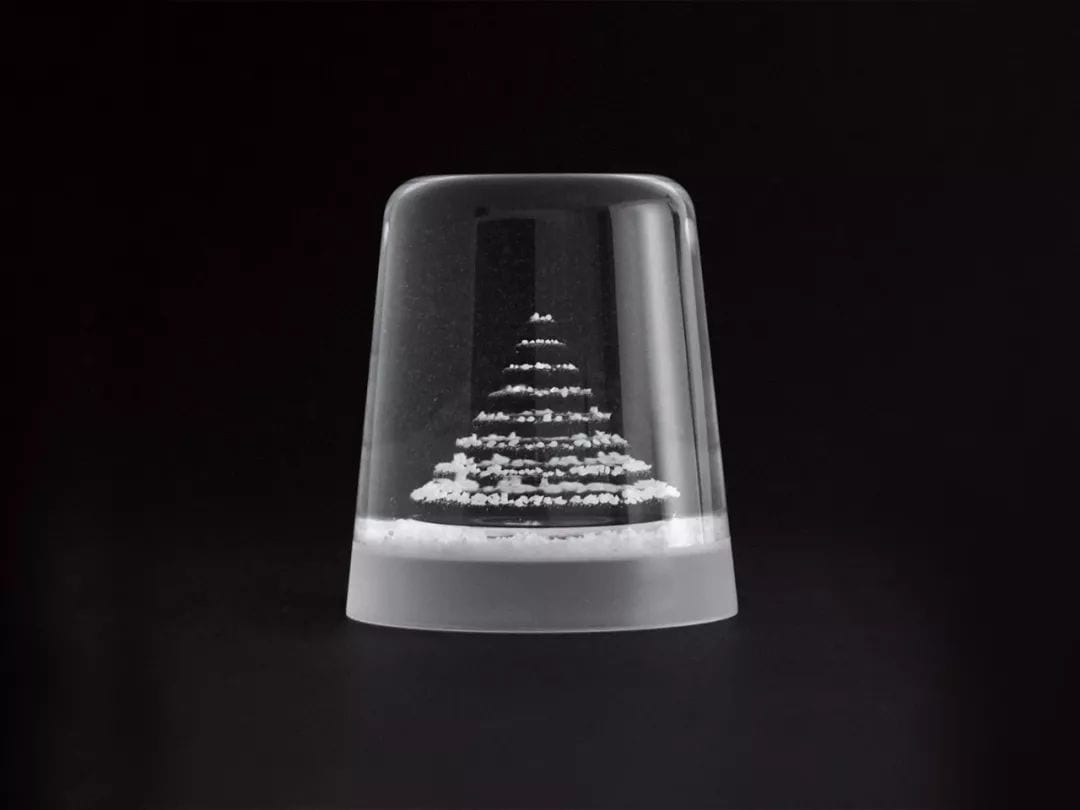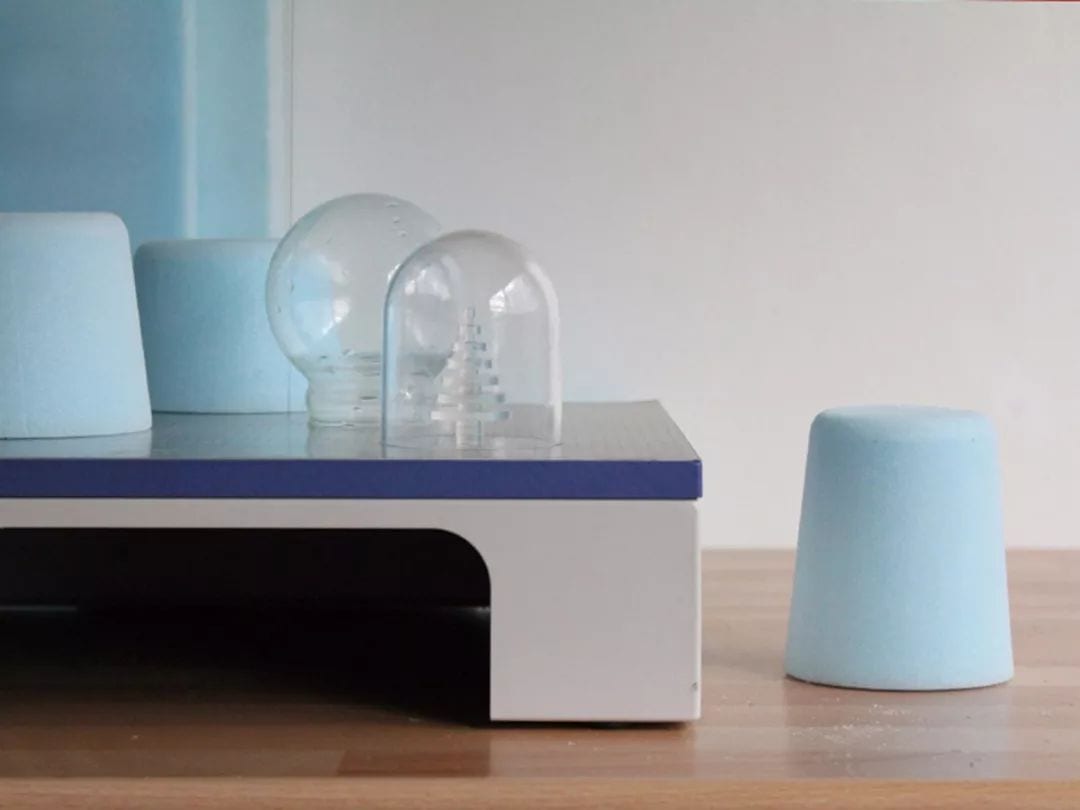 08
Hand Thought Hand Made
Handmade living utensils, including vases, plates and more. Each piece has the roughness and unpredictability of handmade, with a touch of traditional Japanese aesthetics and simplicity.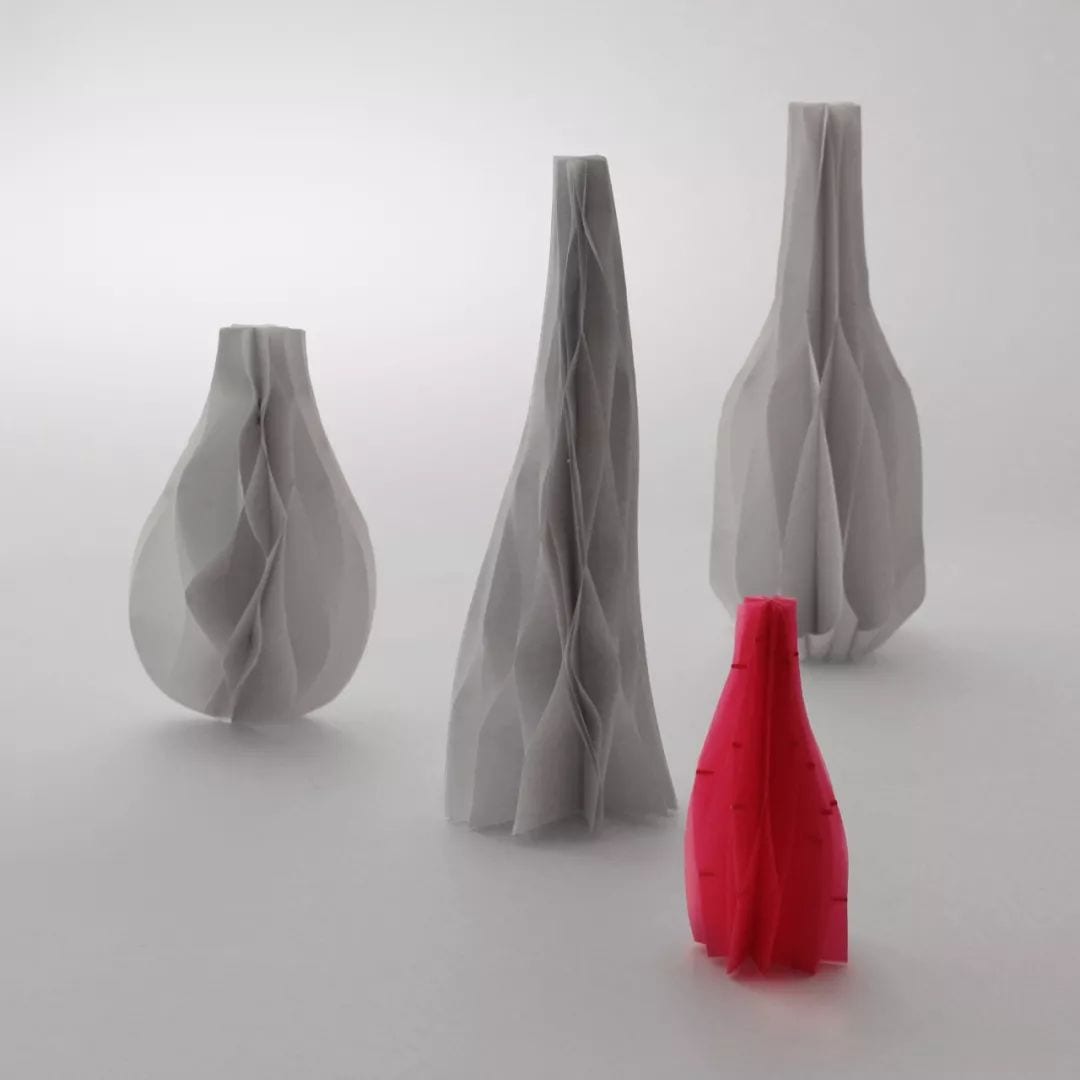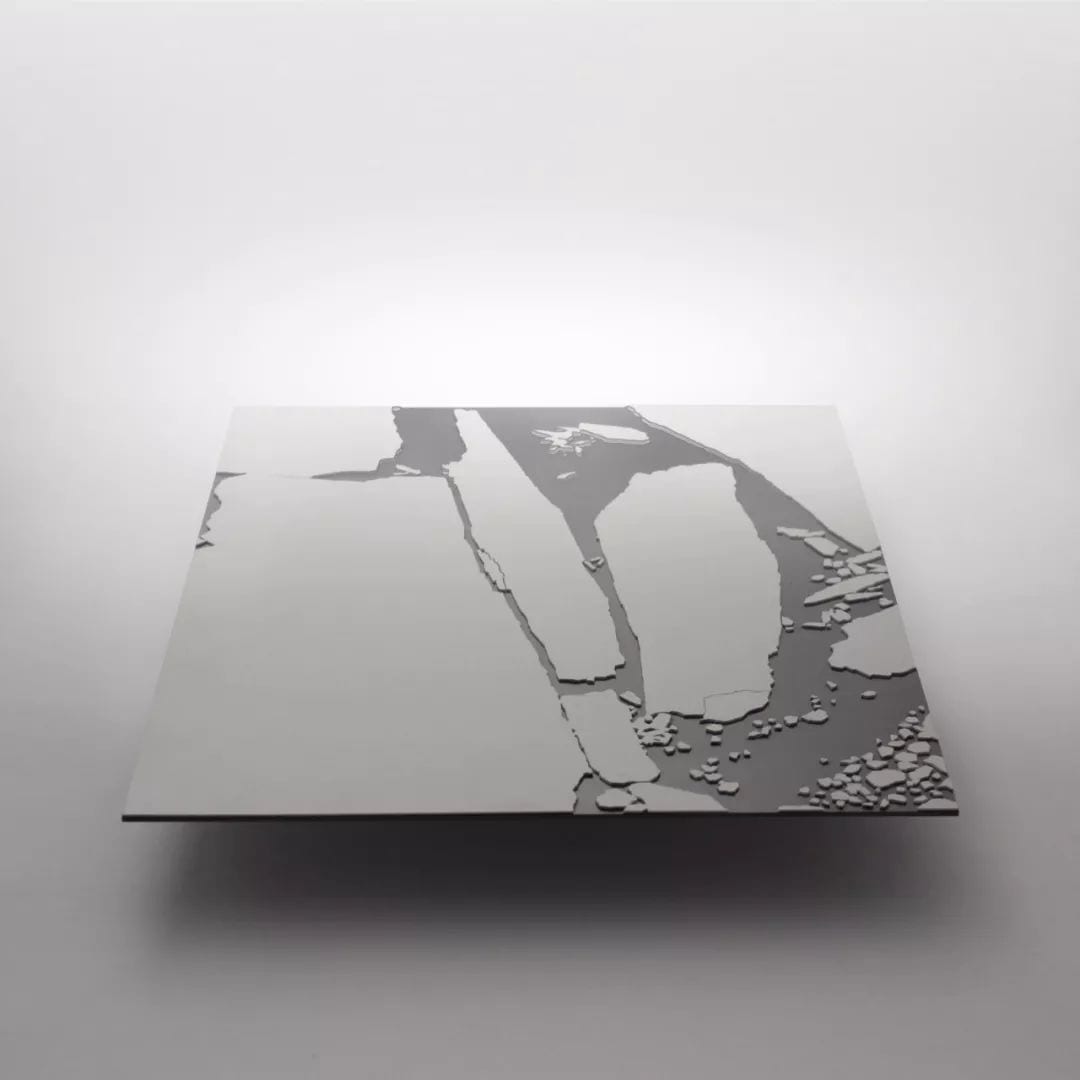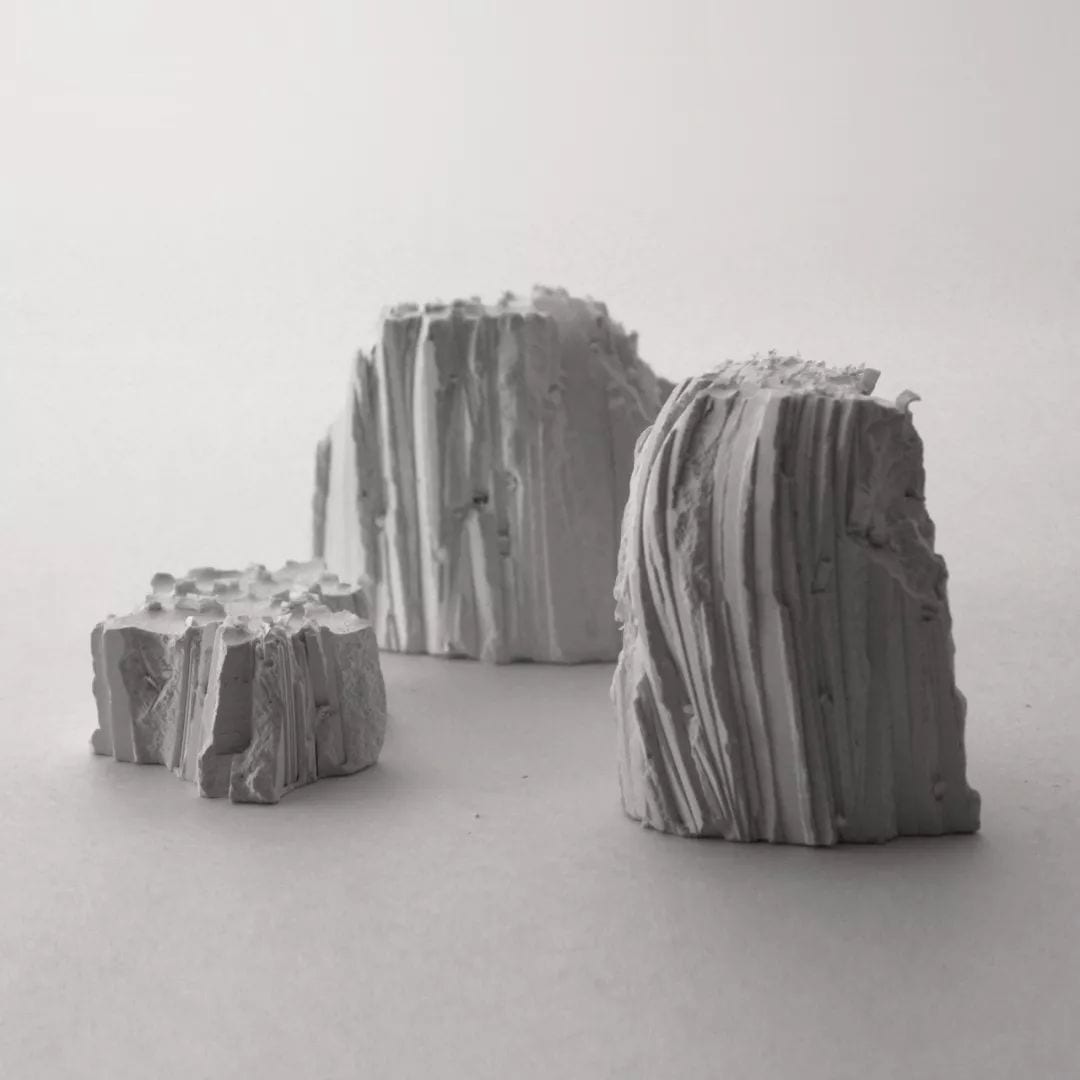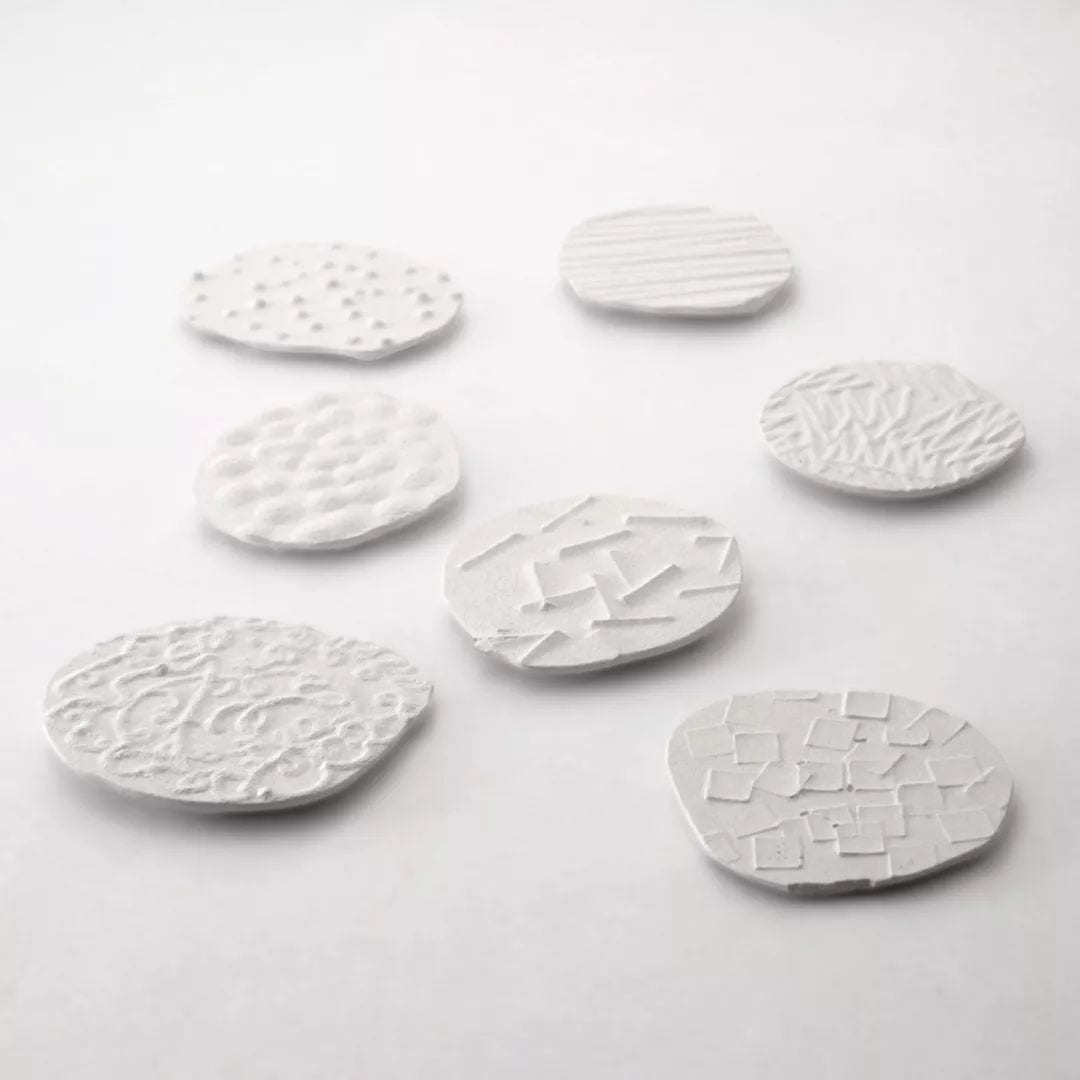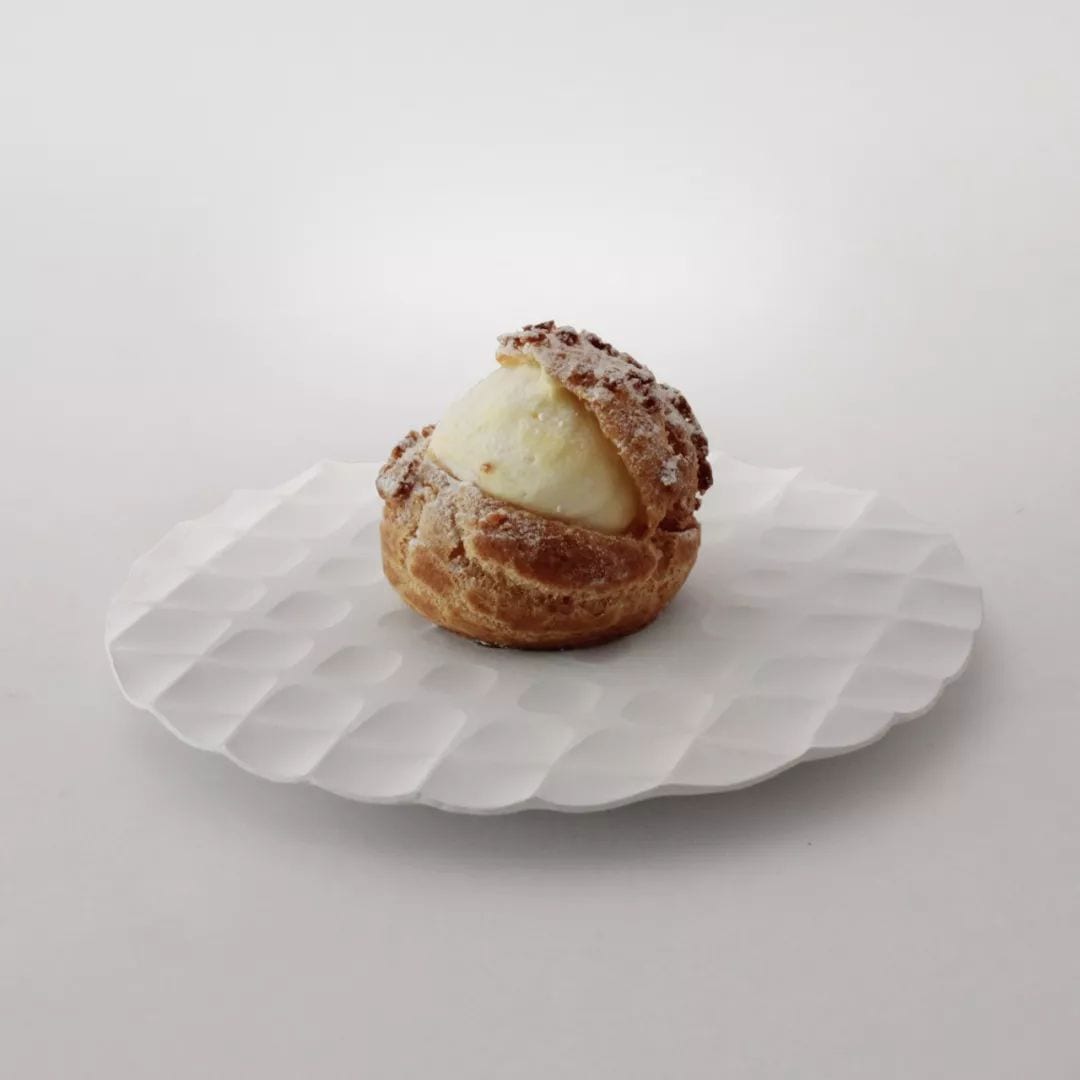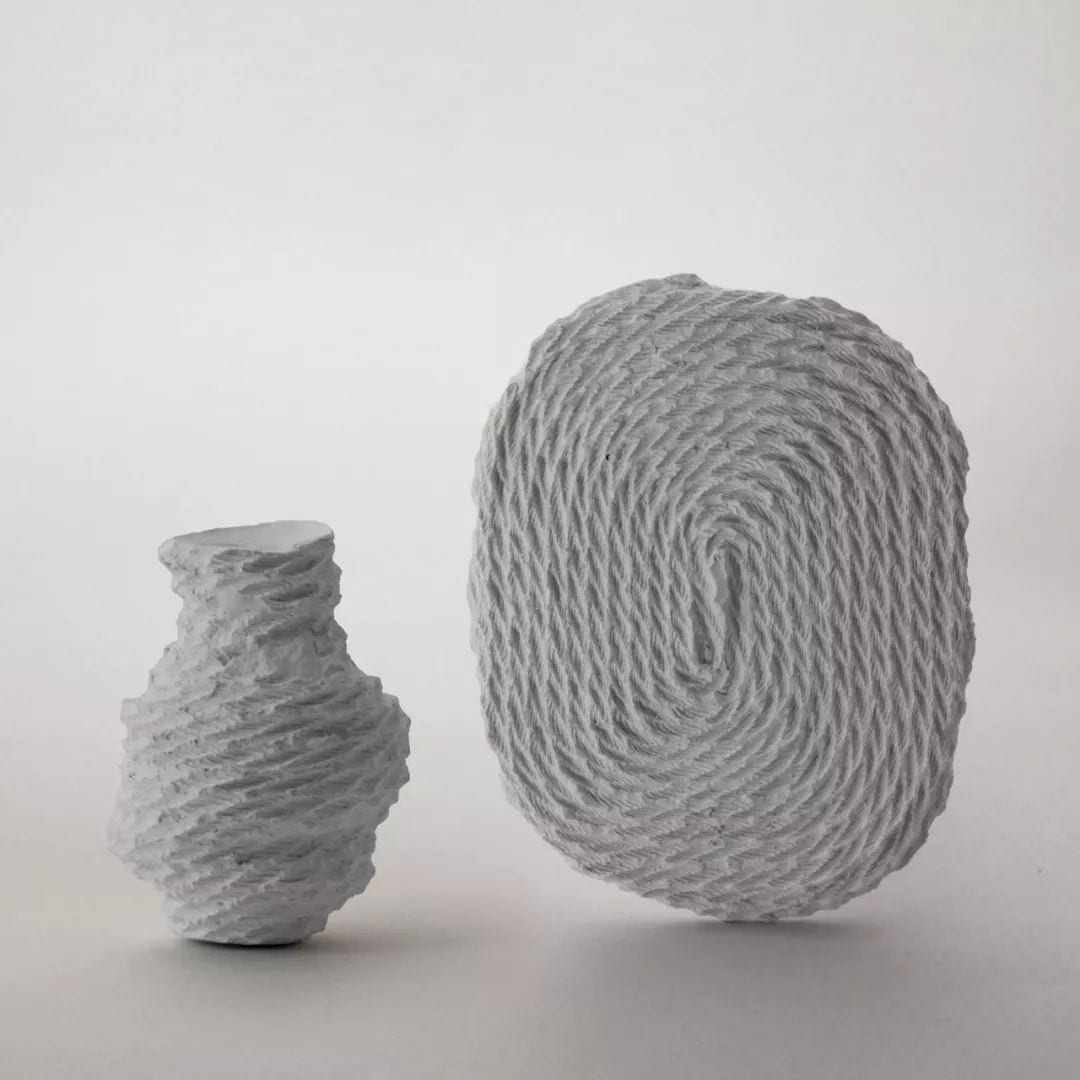 we+ Design Studio
we+ is a contemporary design studio founded in 2013 by Toshiya Hayashi and Hokuto Ando. They develop new ideas and aesthetics through constant research and experimentation, using unique techniques of expression.
They focus on uncovering and reconstructing value, working in a variety of fields ranging from concept development and strategic design to spatial/product/graphic direction and design. we+ Studio's designs are not particularly amazing, but they are unique and innovative enough. This is because each member of the studio evolves and diversifies using their diverse backgrounds and knowledge gained from their daily research.
01
Kitoki pseudo-smoking device
Kitoki contains two of the team's patent-pending technologies: a natural breathing inhaler, and a psychogenic sweat detection sensor. kitoki surface-attached sensor detects the subtle difference between the initial amount of sweat and the amount of sweat produced during a deep breath, determines the effect achieved by the deep breath, and helps you objectively and scientifically perceive your mental state, making this subtle mental adjustment sensitizable. kitoki's surface-attached sensor detects the subtle difference between the initial amount of sweat and the amount of sweat produced during a deep breath, determines the effect achieved by the deep breath, and helps you objectively and scientifically perceive your mental state, making this subtle mental adjustment sensitizable. This product will give you the illusion of smoking, but it is harmless and will help you to perceive your mental state objectively.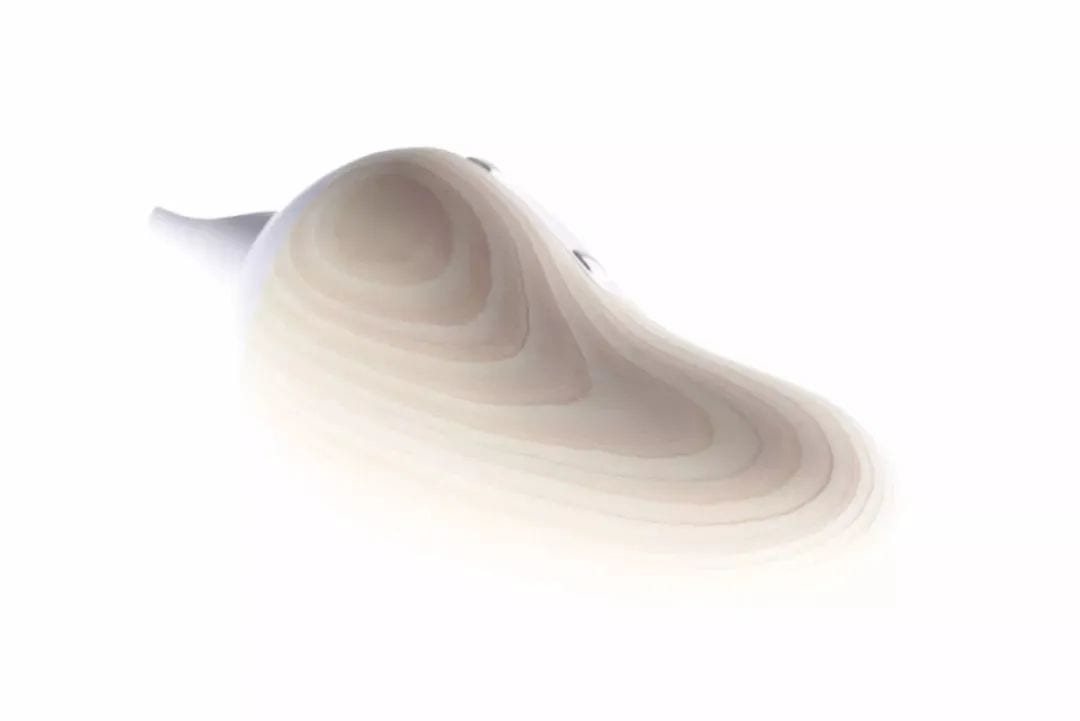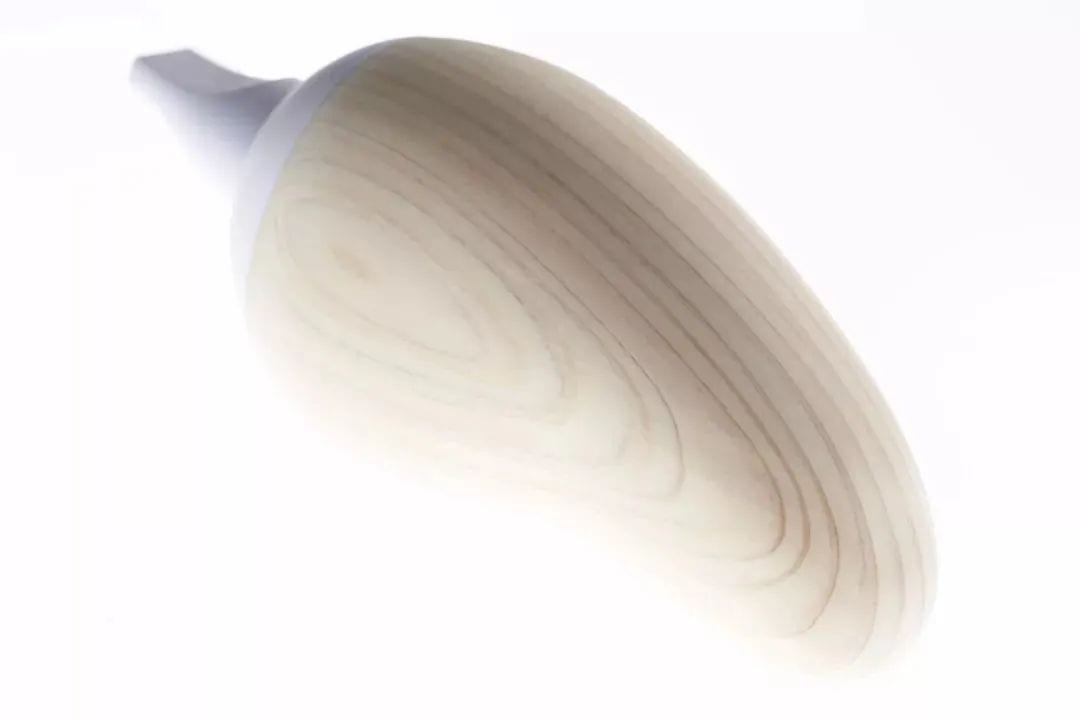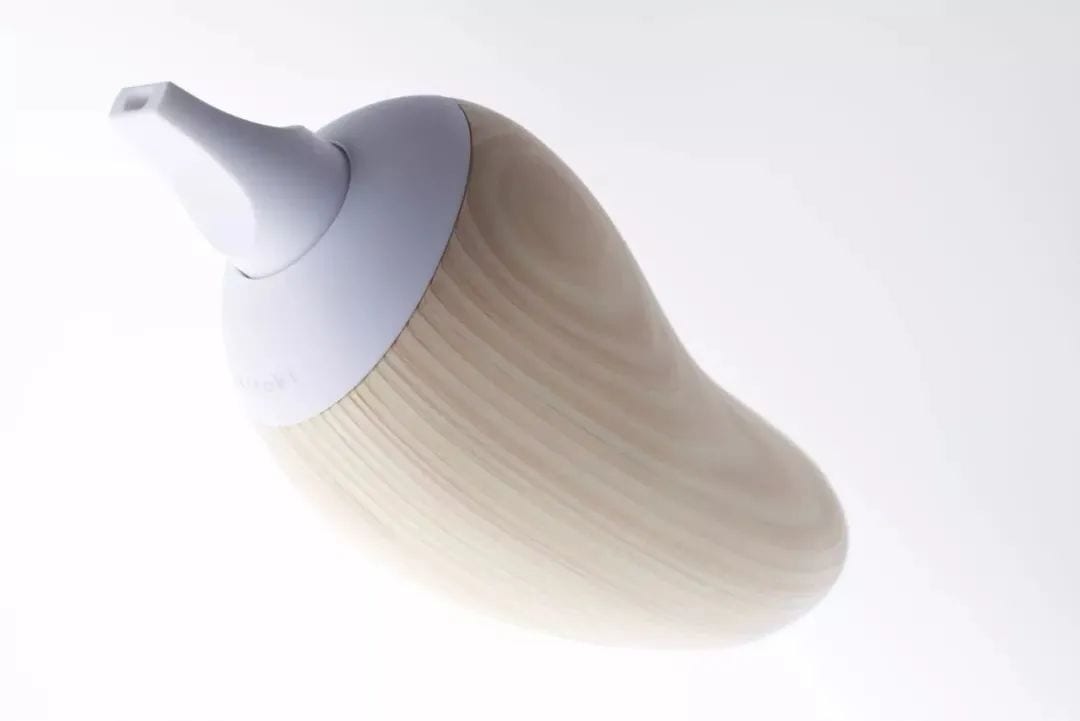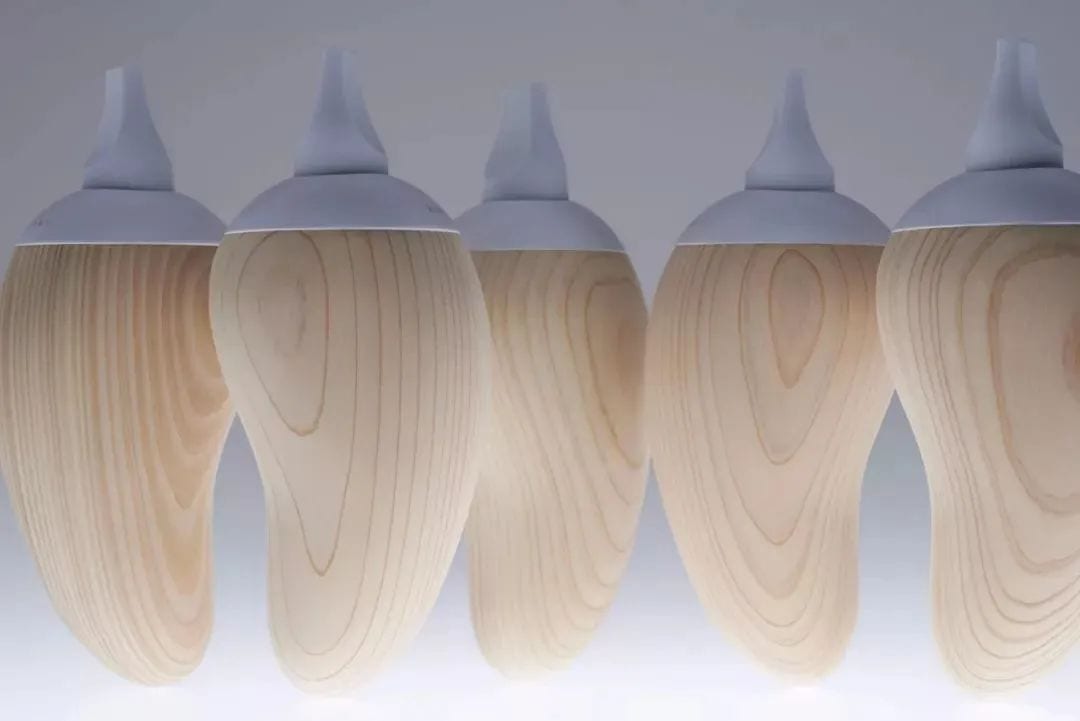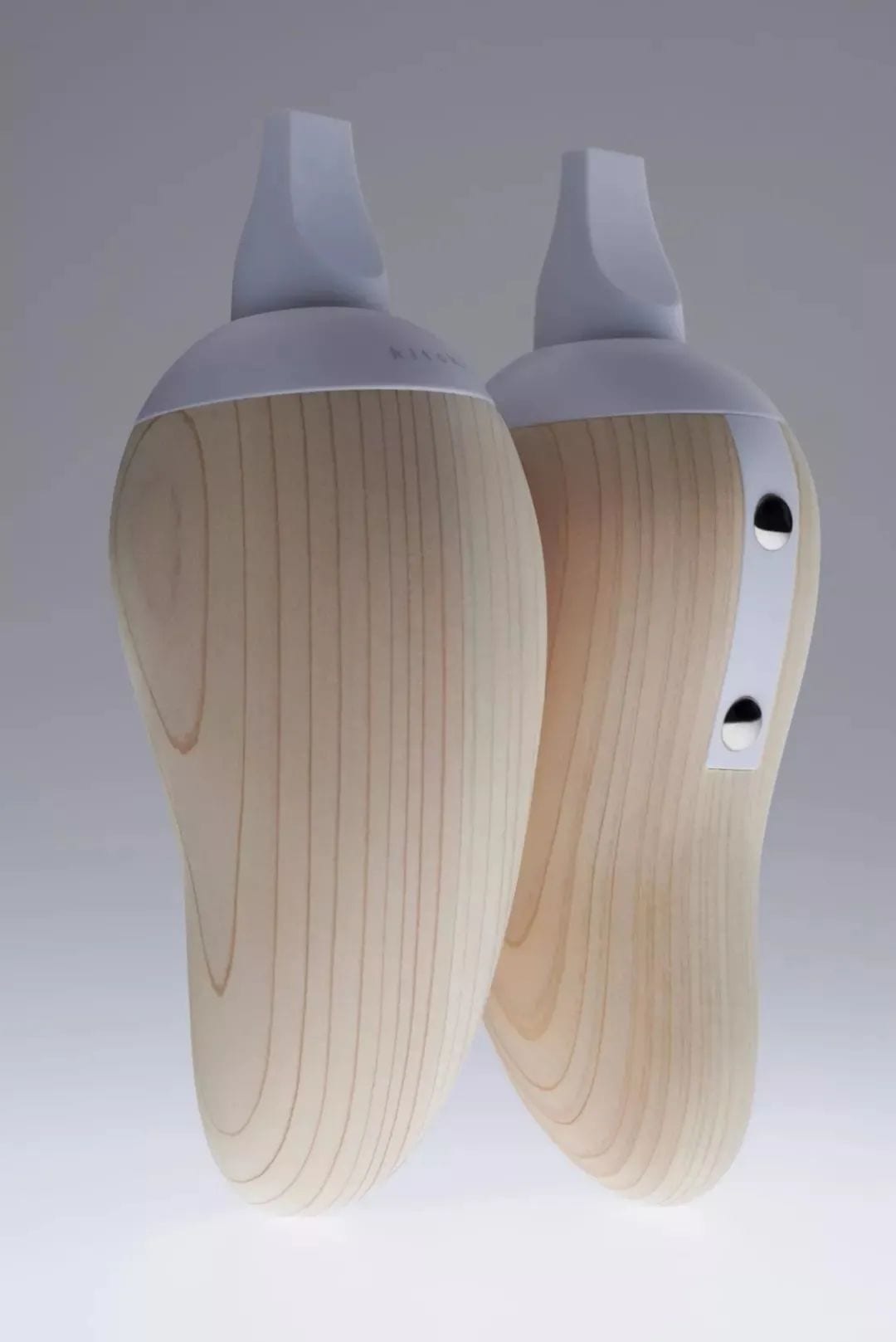 02
Swarm Series
The Swarm series is characterized by the fact that the surfaces of the chairs and vases consist of a collection of the same materials. Their organic form is created by many short steel wires that are magnetically absorbed into the structure. The orientation, density and overlap of the wires are controlled by the magnetism and influence each other.
03
Cuddle Lighting System
Cuddle is an illumination system that captures and reflects the light reflected through water droplets like morning dew. Using NOSTRA, a super-hydrophilic coating developed by Mitsui Chemicals, we can create regularly spaced droplets of water on the surface of the board, thereby exhibiting the fragility and tension of the droplets that form at the tips of leaves.
By controlling the inherently unmanageable shape of the water, it creates an unprecedented expression of water, light and shadow. When the breeze blows through the droplet, it sparkles and shimmers as if given life and breath by the shimmering shadows.
04
MOMENTum
MOMENTum is a contemporary artwork that allows the observer to forget the passage of time. Computer-controlled drops of water form a symmetrical and dynamic pattern from edge to center.
05
Drift Clock
Drift is a clock that communicates the time to people by the shadows the hands leave in the sand.
06
Peep Lighting
Peep is an evolution in lighting and partition design that allows visualization of optical phenomena that are not normally visible. Spectra and cloud patterns are generated by viewing light and landscape through high definition meshes and their movements. We look at the optical properties of meshes typically used in medical filters or screen-printed panels, for example, to explore new possibilities.
07
Disguise Vase
Disguise is a uniquely textured vase made by moulding multiple layers of wax through a rotating motion. Slight vibrations create ripples in the water and are reflected by the light.
We focus on the wax and use it as the primary material rather than treating it as part of the process, for example as a discarded wax casting or as a coating to preserve paper. Wax can be reused simply by melting, making it a versatile, safe and environmentally sound material for us and the environment.
08
Blur Table
Blur is a table that changes constantly. We infuse it with blue, which looks like water immersed in soil, and its appearance is constantly changing. The table is coated with heat-sensitive ink that reacts to random temperature changes controlled by the machine, bleeding like a living creature.
09
CONTINUUM
CONTINUUM is a luminous artwork that reconstructs the correlation between light and objects. A collection of wires arranged in various shapes and sizes are illuminated and rotated to create an aesthetic form.