Ou Xiaowei Bathroom Business School
Early in the morning and in a hurry
All kinds of inconveniences ~ ~~ when squeezing for washing and brushing teeth.
Have you ever experienced this kind of trouble?
A sink basin is a must-have item in the bathroom, and many people think that they only need one basin for their own bathroom. The double basin design is only suitable for public washrooms in large stores.
In fact, a double basin is equally suitable for home use.  
Two people have to wash up at the same time and squeeze in front of one sink at the same time. This is not only cumbersome but also inefficient, and double sinks can easily circumvent this problem. A double basin is not only more efficient, but can also be more stylish.
1
Undercounter basin: no dead space and easy to clean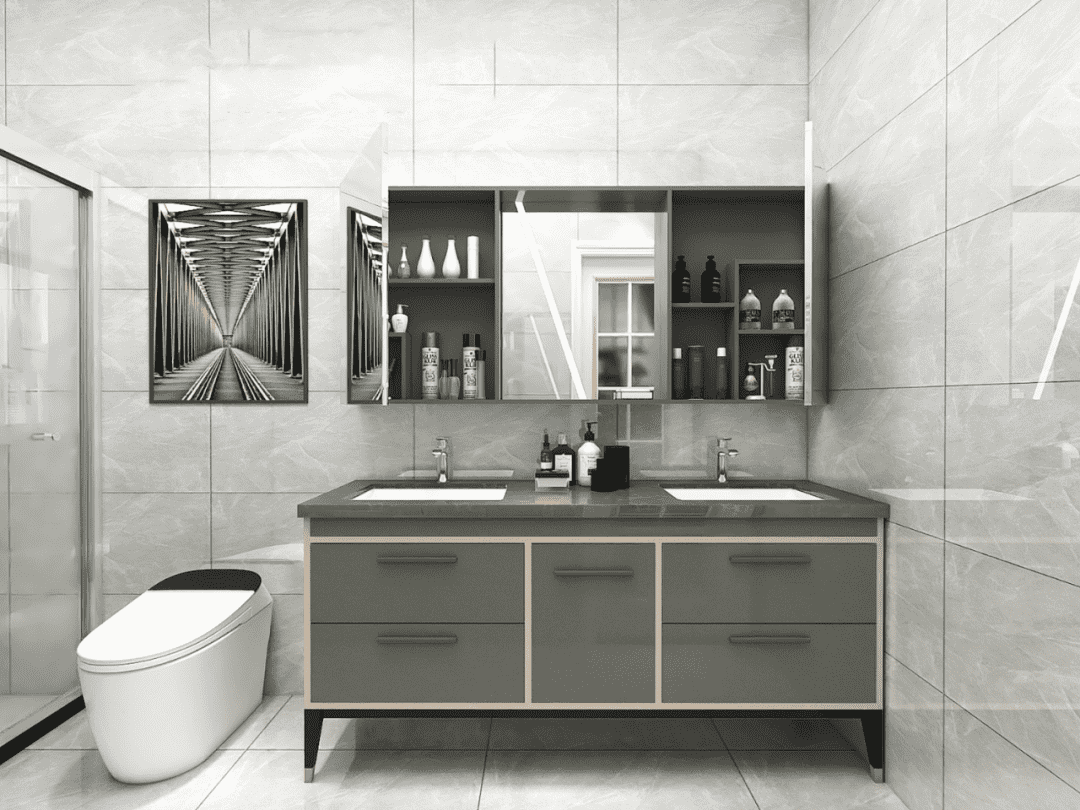 ▲Option of under-counter basin, under the sink. The water stains on the countertop can be easily swept into the basin, making cleaning more convenient. The large-capacity hanging cabinet above the basin is not a problem to put the family toiletries. It's easy to clean up with a large capacity hanging cabinet above the basin.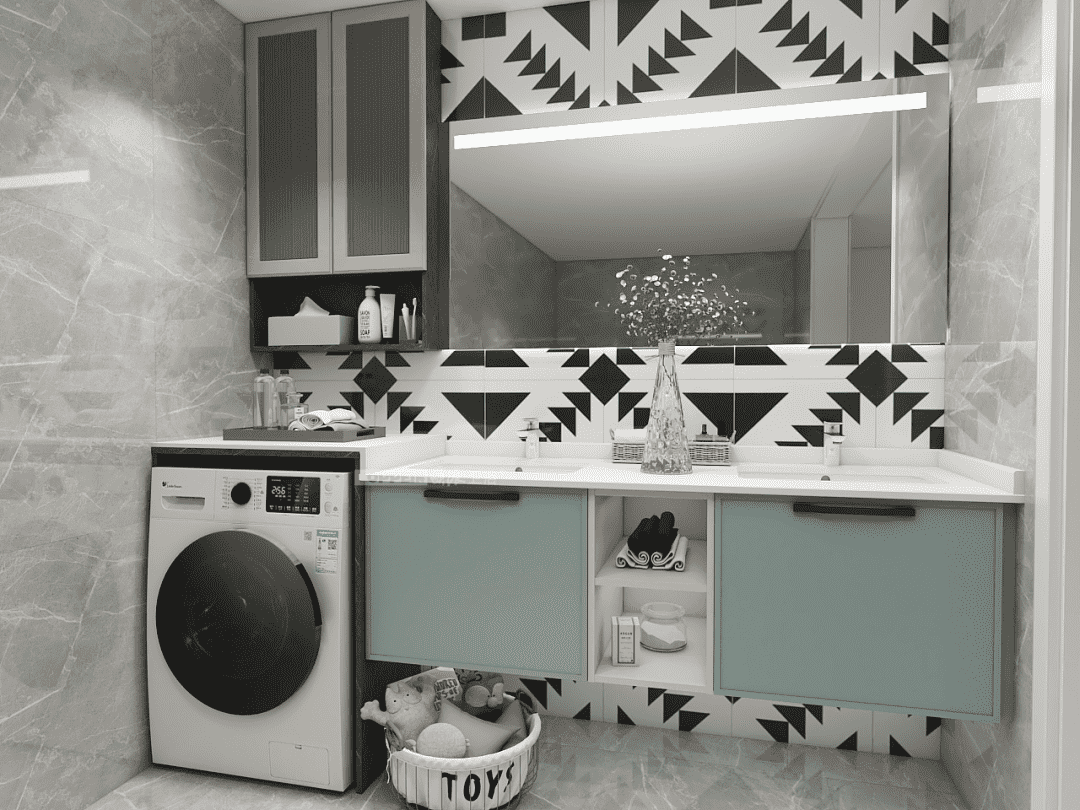 It's a good idea to have a double basin bathroom cabinet in the bathroom. You can get up early to wash up together, and enjoy the romantic time freely. It's a good idea to have a mirror to evenly supplement the light in the room so that you don't have to worry about one side of the light being blocked.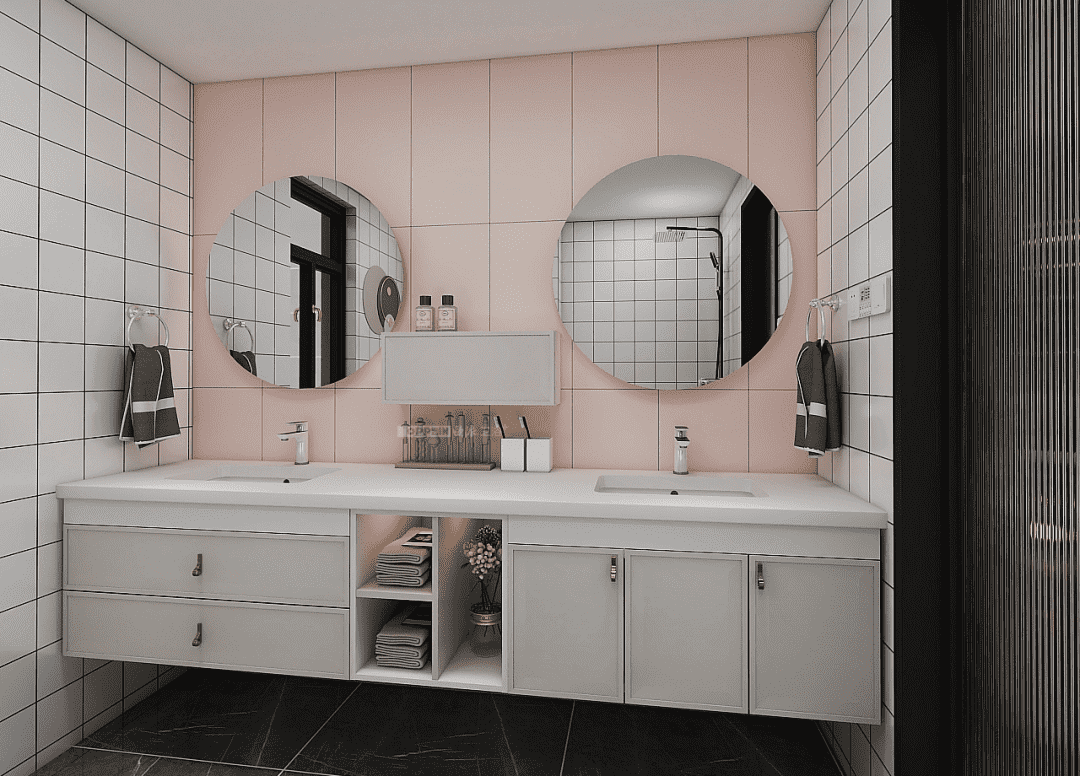 The combination of "double basin + double round mirror" is lovely and fashionable without losing the sense of luxury. The small hanging cabinet in the middle of the mirror is perfect for storing toothpaste and toothbrushes. The combination of "drawer + open compartment + sideboard" is used under the basin, which can easily meet the storage needs of large and small items in the bathroom.
2
One-piece rock slab basin: minimalist sophistication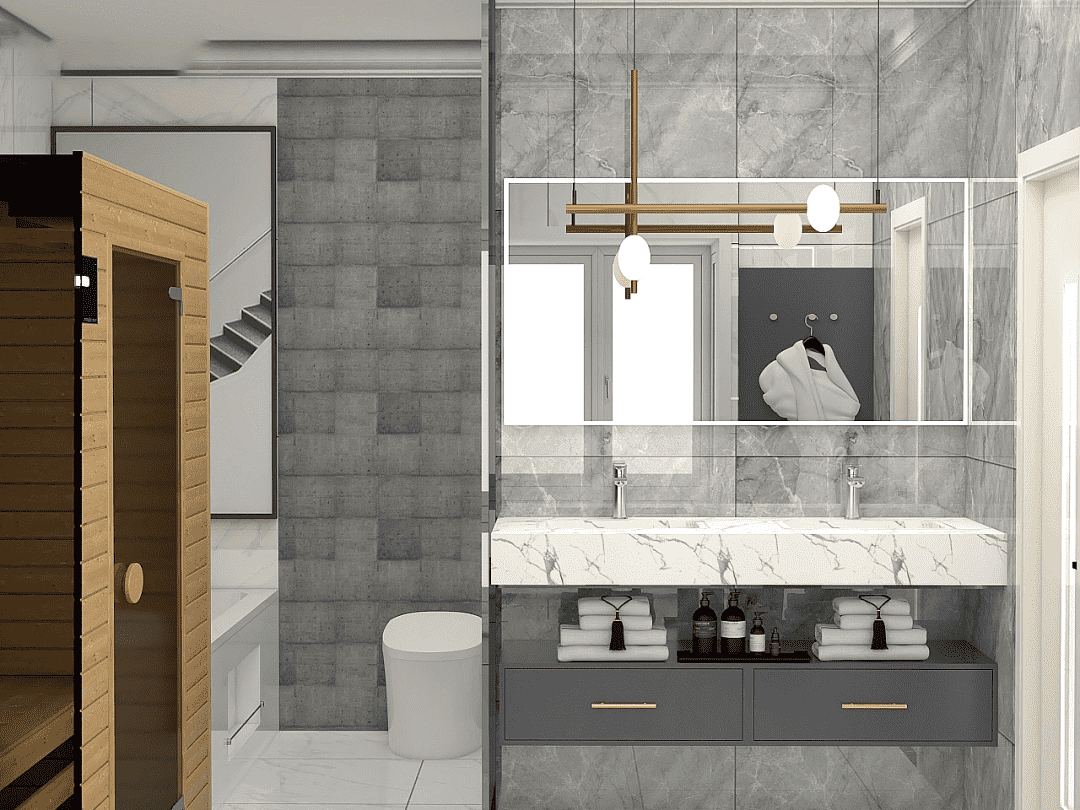 ▲Rock slate is hot, and the use of rock slate double basin to create extravagant hotel style, luxury sense of full. Rock slabs are not only high in value, but also superior in quality. With a hardness of 6 on the Mohs hardness scale, it has the advantage of being durable and scratch-resistant.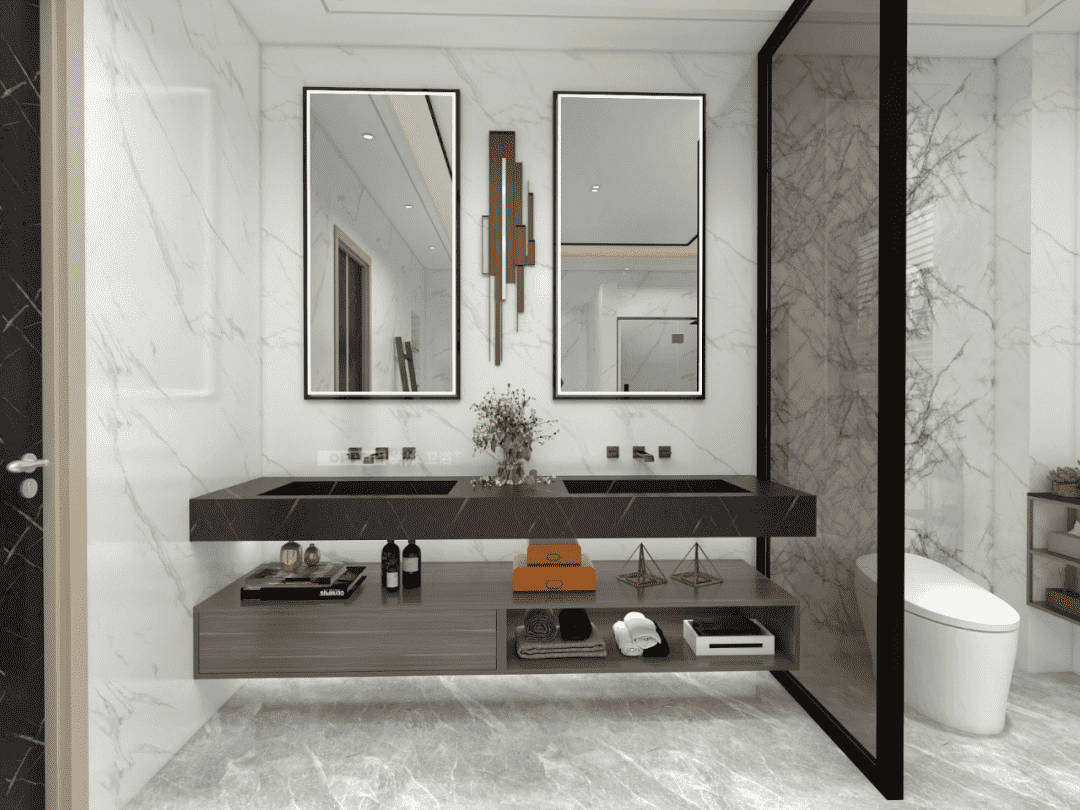 ▲It is the best way to keep the minimalist and advanced feeling. It can also meet the storage needs. The semi-open design provides storage space for small items, and the semi-open design meets the needs of high and low usage.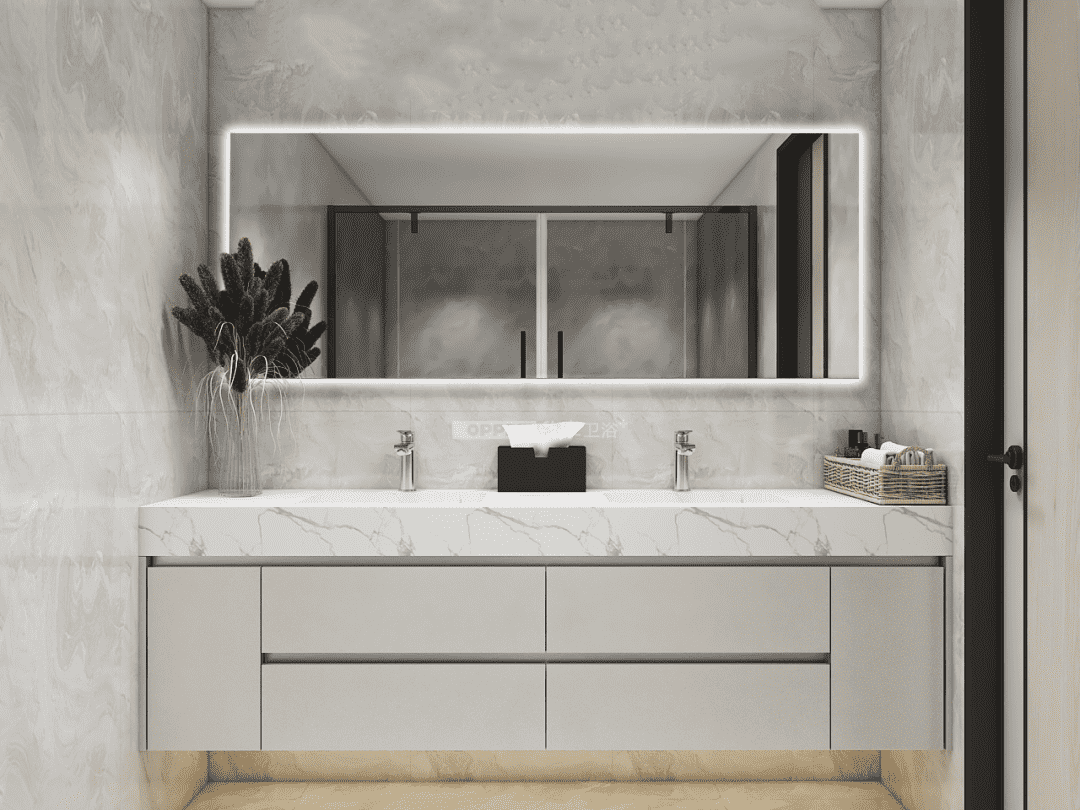 ▲If you want more storage space, why not design a "drawer + sideboard" storage combination under the slab sink? The drawer can store small items. The drawers can be used to store small items and the door can be used to store household goods. It is a good combination to increase the utilization of space.
3
Countertop basin: many styles and easy to replace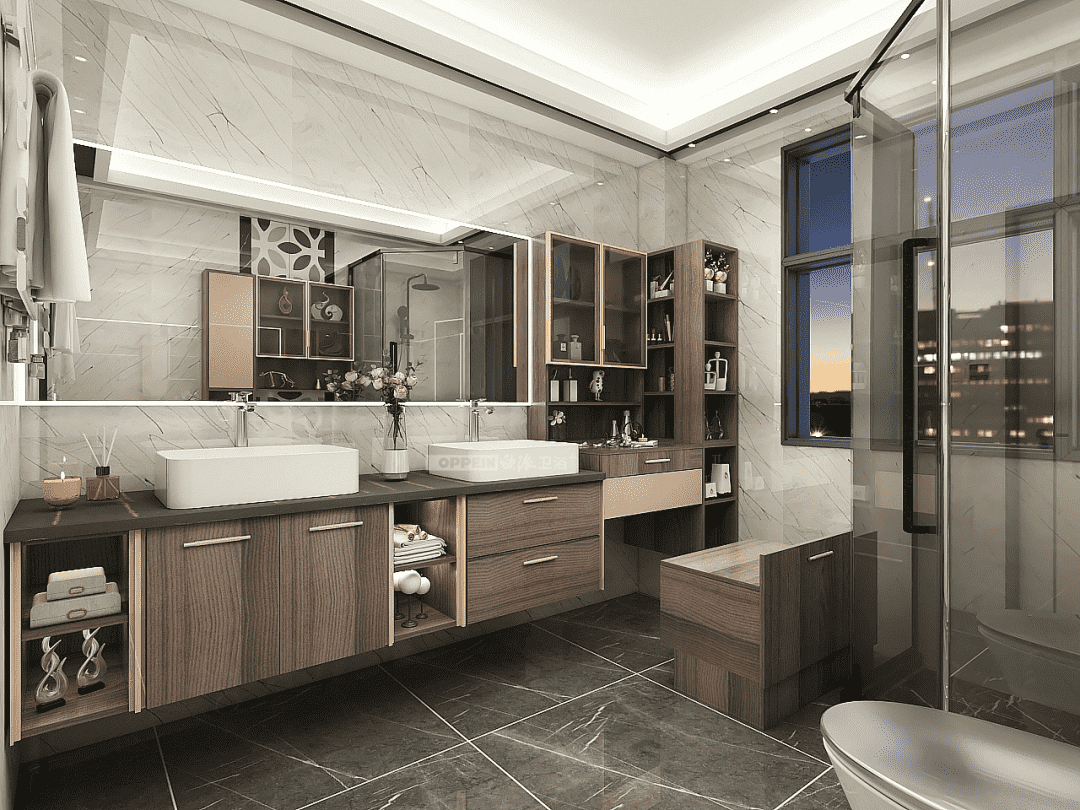 ▲Countertop basins are available in a variety of styles and are easy to replace. It is a good choice for people who want to choose different design styles.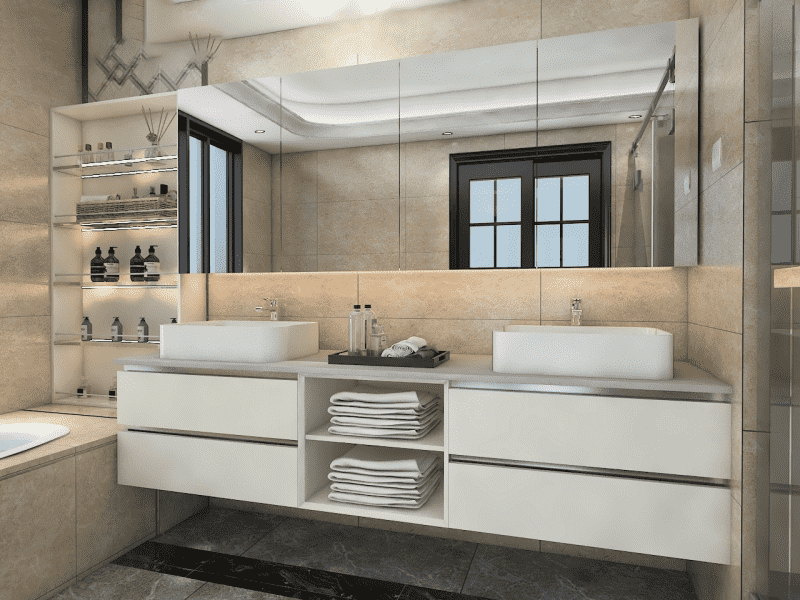 ▲White ultra-thin edge double basin with white lacquered cabinet. The mirror cabinet combination space capacity is large, ease the bathroom storage pressure. The double open compartment between the double basin for towel storage, easy to use for washing.
4
Low and high basin: easy for children to wash up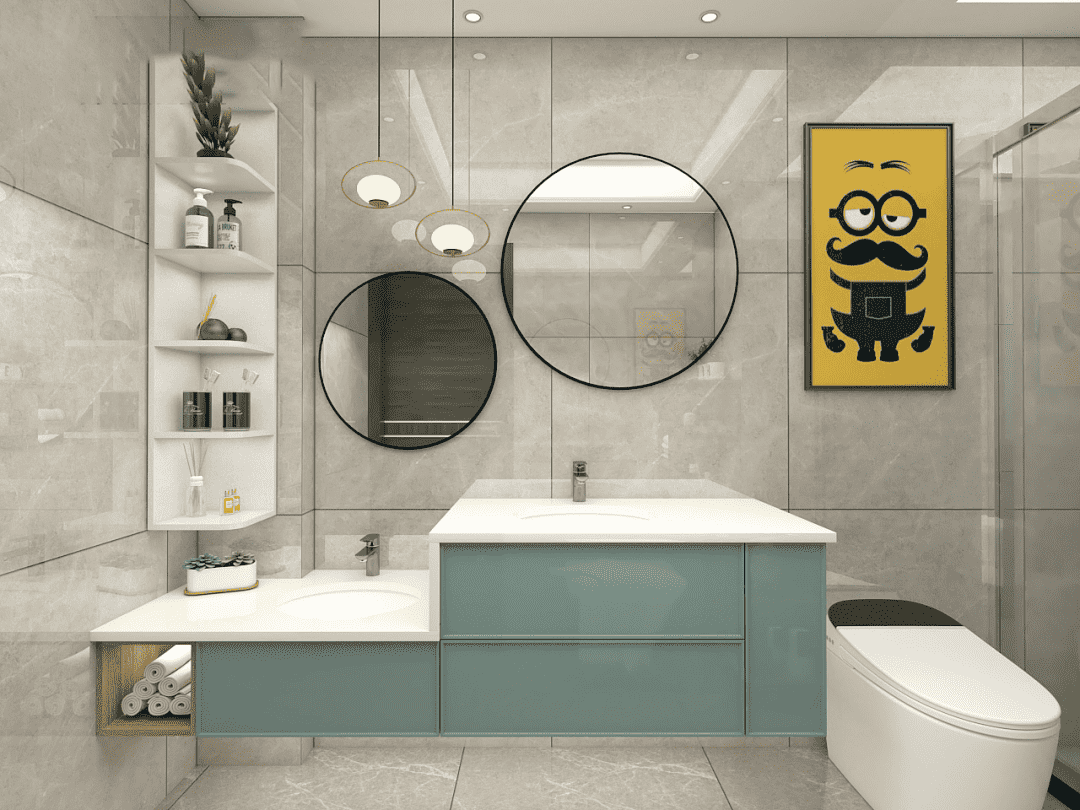 It's more convenient to choose a high or low basin when you have children at home. It is better for children who are not tall enough to use a low basin. It is very convenient for children to wash up independently and develop self-care ability.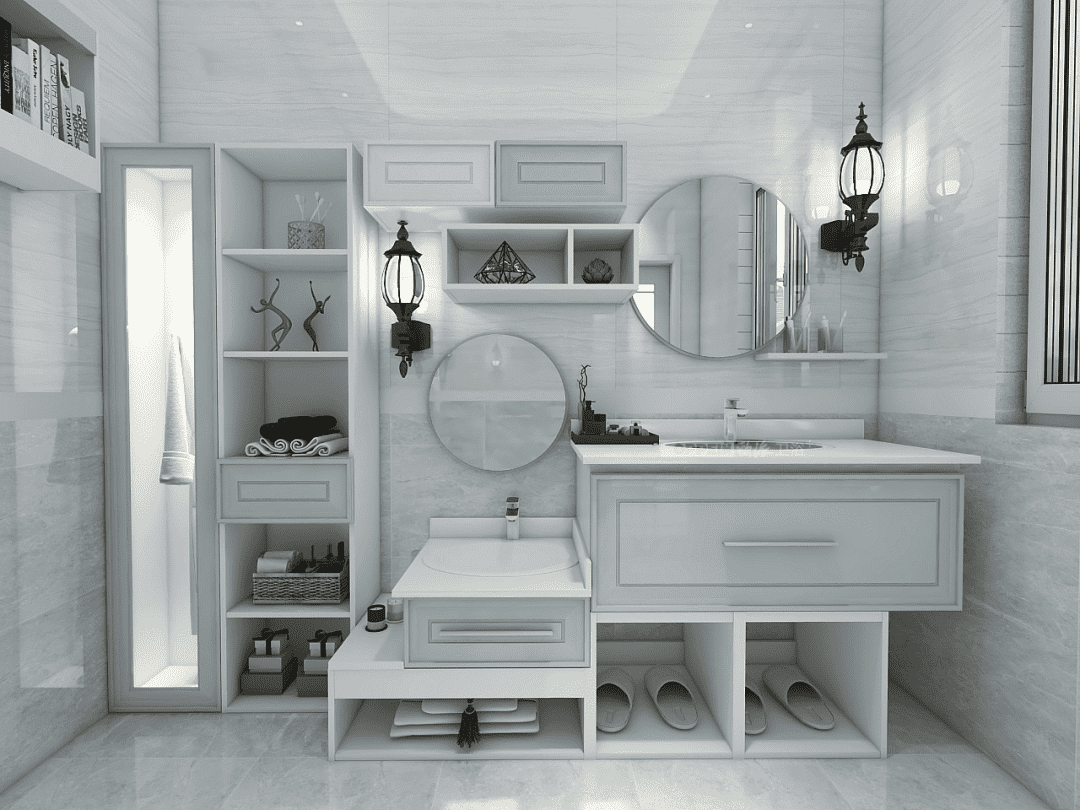 ▲Create an open compartment under the basin to place slippers, which is convenient for bathing and changing. It's a good idea to have a good shower to separate wet and dry, otherwise it's easy to soak and deform.
If you want to install a double basin at home, you need to pay attention to these.
▲Bathrooms need to have double drains or be retrofitted with tees.
▲The triangle valves on the hot and cold water inlet pipes should be installed as soon as possible and communicated to the designer in advance.
▲Make sure you have plenty of space between the two basins.
▲It is best to configure a two-mirror lamp to maintain adequate light on both sides.
▲It is easy to use, and the height of the countertop is generally about 600~680mm, which is in line with the height of most people.