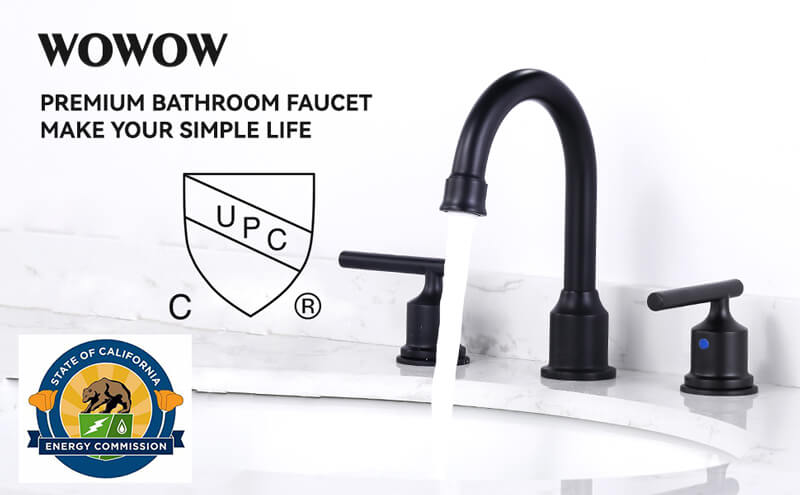 When it comes to choosing faucets for your home, you want to ensure that you're investing in a product that not only looks great but also meets high-quality standards and certifications. One brand that has been gaining attention in the faucet industry is WOWOW. In this WOWOW Faucets in-depth review, we'll explore WOWOW's certifications, particularly the CEC (California Energy Commission) certification and cUPC (Uniform Plumbing Code) certification, to help you make an informed decision about whether WOWOW faucets are the right choice for your home.
Understanding the Importance of Certification
Certification is a critical factor to consider when purchasing plumbing fixtures like faucets. It serves as a guarantee that the product has undergone rigorous testing and complies with industry standards and regulations. Certifications also indicate that the manufacturer is committed to delivering safe, efficient, and environmentally friendly products.
In the United States, two certifications are highly regarded in the plumbing industry: CEC certification and cUPC certification. Let's take a closer look at each of these certifications and how they apply to WOWOW faucets.
CEC (California Energy Commission) Certification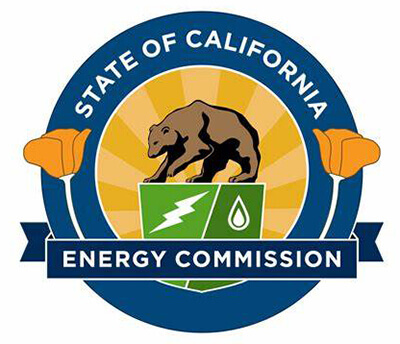 The California Energy Commission (CEC) certification is primarily concerned with water conservation and energy efficiency. As California has been at the forefront of implementing strict regulations to conserve water and energy, the CEC certification has become a benchmark for water-efficient plumbing products.
WOWOW's CEC certification is a testament to the brand's commitment to environmental responsibility. Faucets with this certification are designed to minimize water wastage, helping homeowners reduce their water bills and environmental impact. These faucets are tested for flow rates and must meet or exceed the CEC's standards for water conservation.
By choosing a WOWOW faucet with CEC certification, you can rest assured that you're contributing to water conservation efforts and saving money on your utility bills. Additionally, CEC-certified faucets often have features like aerators and efficient flow patterns that provide adequate water pressure while using less water.
cUPC (Uniform Plumbing Code) Certification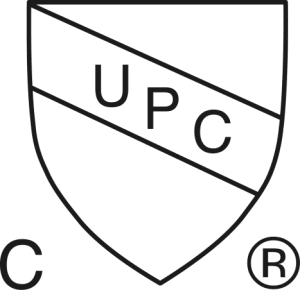 The cUPC certification, short for Uniform Plumbing Code, is another crucial certification for plumbing fixtures in the United States. It is recognized in most North American jurisdictions and ensures that the product complies with safety and performance standards.
WOWOW's cUPC certification is a mark of quality and safety. Products with this certification have undergone extensive testing to ensure they meet or exceed the requirements of the Uniform Plumbing Code. This includes assessments of structural integrity, water pressure performance, and material safety.
When you purchase a WOWOW faucet with cUPC certification, you're investing in a product that has been thoroughly vetted for compliance with industry standards. This means you can trust the faucet's durability and safety, reducing the risk of leaks, corrosion, or other plumbing issues that could be costly to repair.
Additional WOWOW Faucet Features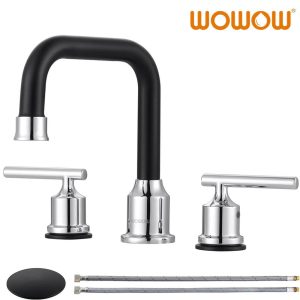 Beyond their certifications, WOWOW faucets offer several features that make them stand out in the market:
Lead-Free Construction: WOWOW faucets are made from lead-free materials, ensuring that the water you and your family use is safe and free from harmful contaminants.
High-Quality Finishes: WOWOW faucets come in a variety of finishes, including brushed nickel, matte black, and chrome, to match your kitchen or bathroom decor.
Easy Installation: Many WOWOW faucets are designed for DIY installation, making it convenient for homeowners to upgrade their fixtures without the need for professional plumbing services.
Drip-Free Technology: WOWOW faucets are equipped with ceramic disc cartridges that prevent leaks and ensure smooth operation, enhancing their longevity.
Modern Design: With a focus on contemporary design, WOWOW faucets can elevate the aesthetics of your space while providing practical functionality.
Customer Reviews and Feedback
To gain a comprehensive understanding of any product, it's essential to consider the experiences and opinions of those who have purchased and used it. WOWOW faucets have garnered positive reviews from homeowners and professionals alike.
Customers have praised WOWOW faucets for their ease of installation, durability, and sleek design. Many users have also highlighted the water-saving features, which align with the CEC certification, as a significant benefit.
Furthermore, WOWOW's responsive customer support and warranty coverage have contributed to a positive overall experience for customers. In the rare event of an issue, WOWOW is known for its commitment to resolving problems promptly and efficiently.
Conclusion: WOWOW Faucets Offer Quality and Certification
In conclusion, WOWOW faucets have earned their place in the competitive faucet market by offering a combination of style, quality, and environmental responsibility. With certifications like CEC and cUPC, WOWOW demonstrates its commitment to producing efficient and safe plumbing fixtures. These certifications provide homeowners with peace of mind, knowing they are investing in a product that meets stringent industry standards.
When considering WOWOW faucets for your home, you can expect not only a visually appealing addition to your kitchen or bathroom but also a reliable and environmentally conscious choice. With features like drip-free technology, lead-free construction, and a range of finishes, WOWOW faucets provide a comprehensive package for homeowners looking to upgrade their plumbing fixtures.
Ultimately, the decision to purchase a WOWOW faucet comes down to your specific needs and preferences. However, with their certifications, quality construction, and positive customer feedback, WOWOW faucets are certainly worth considering when it's time to enhance the functionality and aesthetics of your home's plumbing fixtures.