Xiaoxin Bathroom Headlines
Many people look at their own house after renovation, and then compare it with others, always feel that other people's is better than their own good-looking, is this the chain reaction of "other people's children"? Today we will look at other people's bathroom decoration, is it really better than their own home?
1, Ground paved through the hexagonal tiles, it is beautiful. The walls are uniformly white tiles, making the bathroom more open and bright. Hanging pictures, wooden sink, exquisite mirror, wall lamps, etc., the whole decoration makes the bathroom especially moody.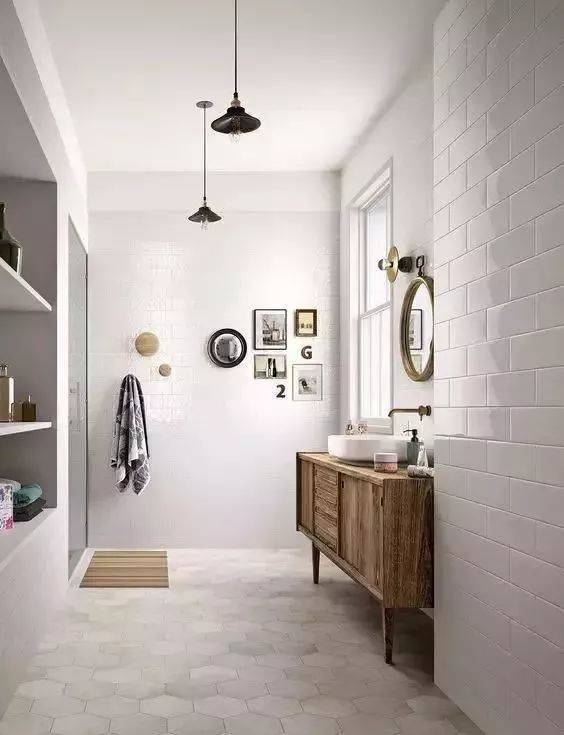 2, Wall with wood grain tiles, the effect is also extremely personal, instantly makes this light-colored space, looks different. Set up niches on the walls, convenient to place bathing supplies, saving land practical and beautiful. Embellished with floral arrangements, full of style.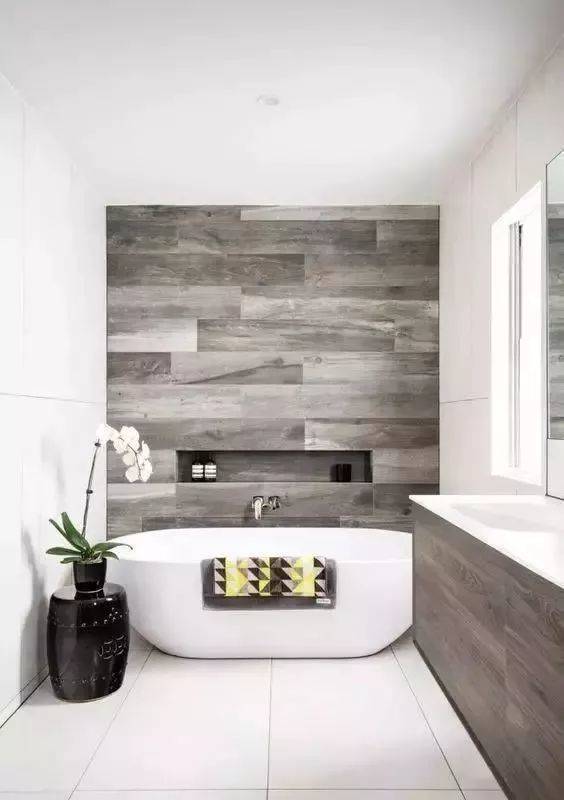 3, The bathroom place is large, no matter how to arrange, the practicality is not too bad. Install a few shelves on the walls, immediately have a place to put things, the bottom two storage baskets are also good oh.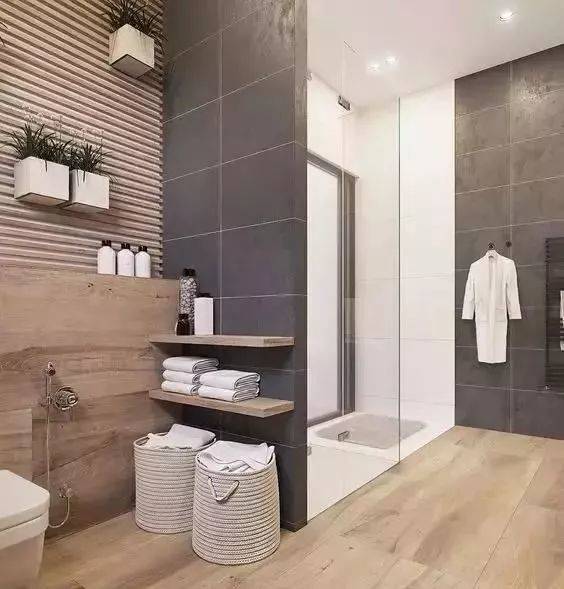 4, Wooden tiles, combined with gray tiles with the combination, looks very textured.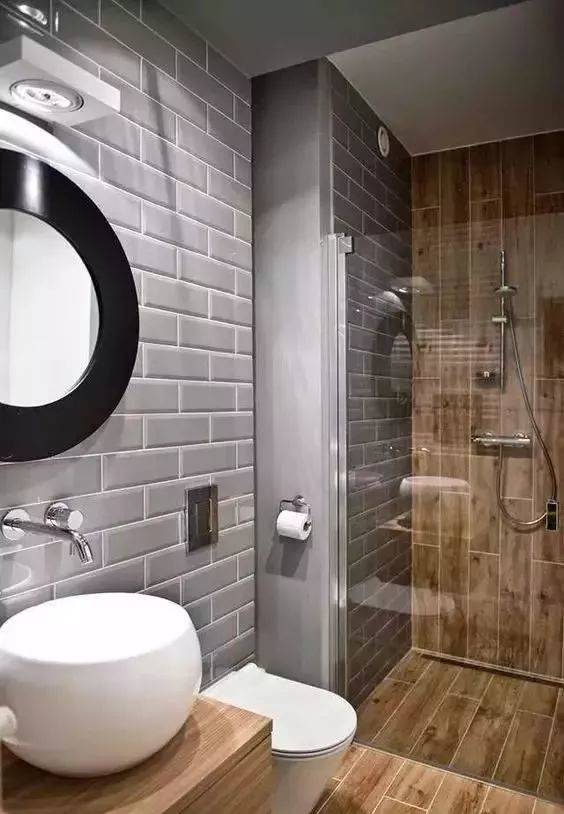 5, Gray tone of the space, did not make people feel depressed, but rather look very temperamental. Especially the sink walls, the materials used, bumpy feeling, very trendy and stylish. Irregular washbasin on the sink, and next to the floral decoration, everywhere can show the style.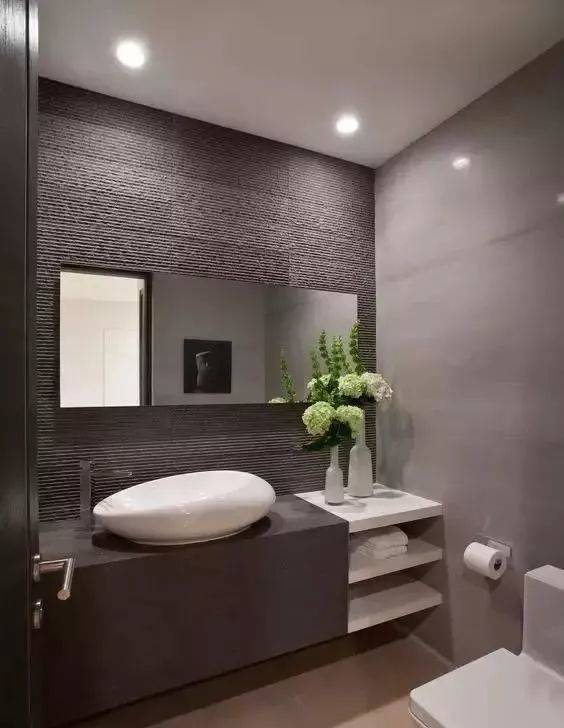 6, The wall is in two colors, not depressing and monotonous, full of texture, and the ground is paved with flower tiles, becoming the biggest highlight.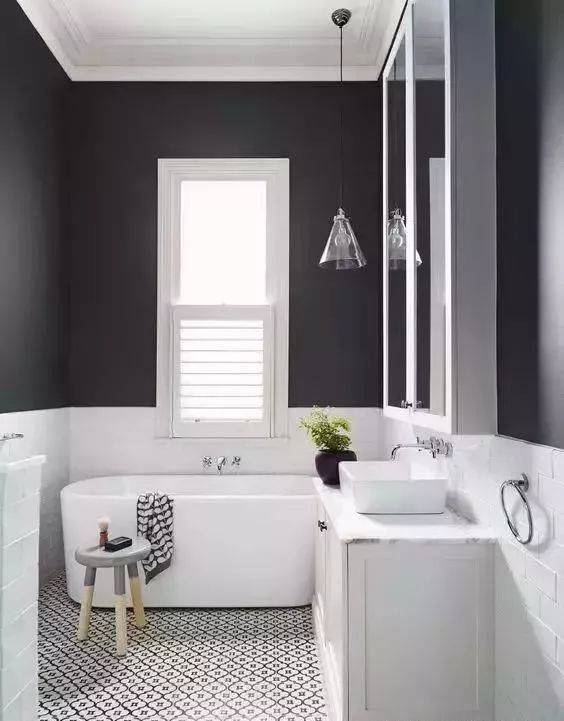 7, The ground is black hexagonal tiles, white tiles on the walls, a black and a white, the classic color match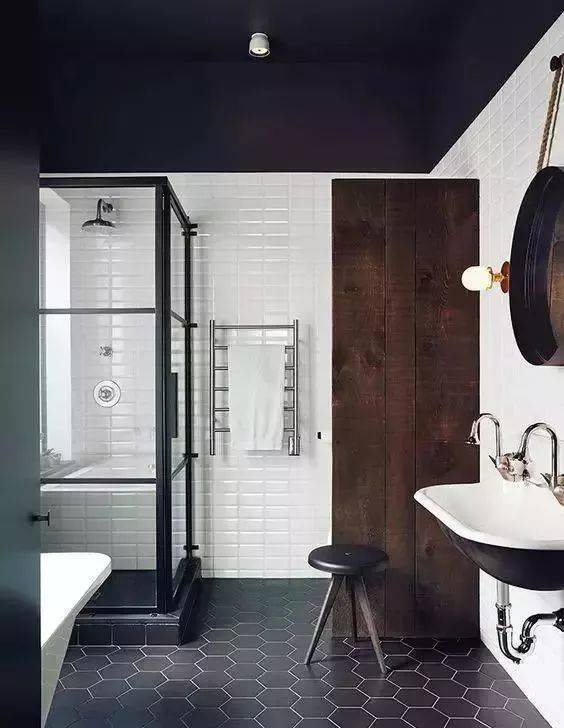 8, Pink exquisite and beautiful sink is eye-catching. Any place in the bathroom is beautifully arranged, will make the whole shine!
9, Storage is awesome!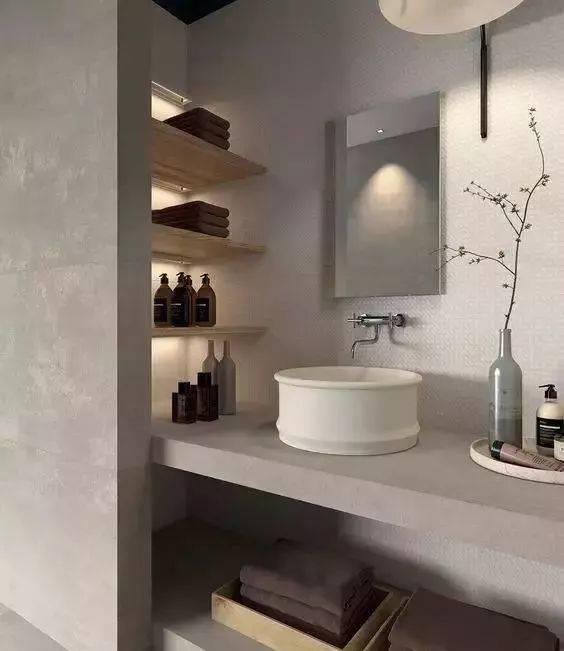 10、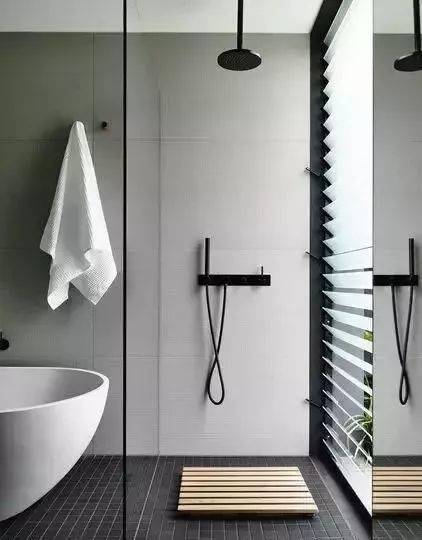 11.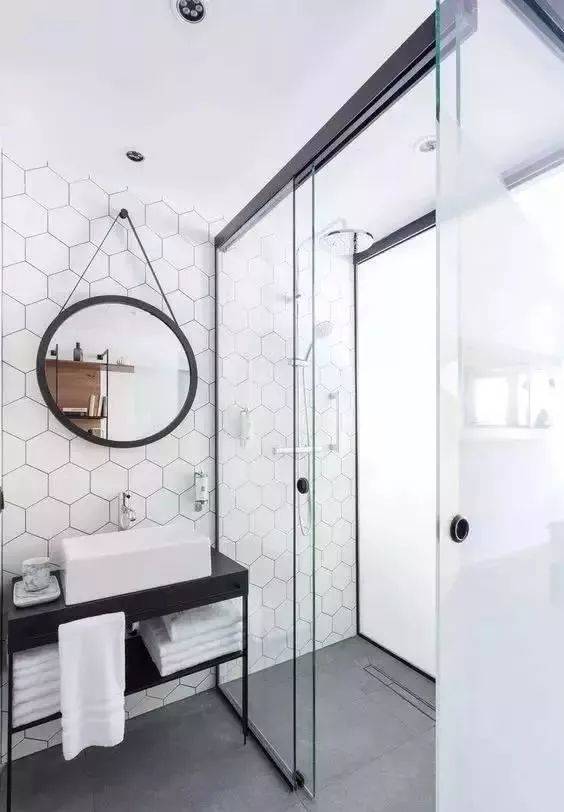 12, The walls and floor with the same tile, natural texture, looks upscale. White wall-hung toilet and exquisite bathtub with a little white accent in the gray space, it looks even better.