Who Makes IKEA Faucets – Are IKEA Taps Any Good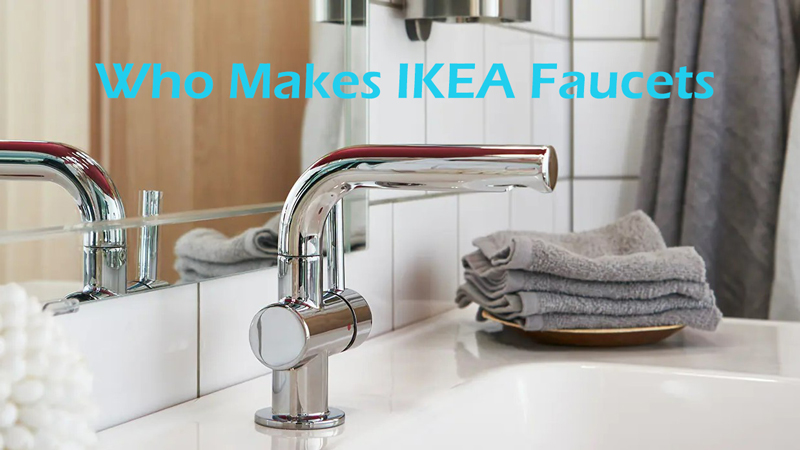 IKEA is a well-known furniture and home accessories retailer that offers a wide range of products at affordable prices. While many people associate IKEA with furniture, the company also offers a variety of kitchen and bathroom fixtures, including faucets. Choosing a high-quality faucet is important because it can affect the functionality and appearance of your kitchen or bathroom. In this post, we will explore who makes IKEA faucets and whether they are any good.
 Who makes IKEA faucets

IKEA offers a range of faucets for both kitchen and bathroom use. The company partners with various manufacturers to produce these faucets, including:
Lota USA: This company is responsible for manufacturing many of IKEA's bathroom faucets, including the HAMNSKÄR and DALSKÄR models.
Al Sanea Chemical Products: This company manufactures several of IKEA's kitchen faucets, including the EDSVIK and GLITTRAN models.
Hansa Armaturen GmbH: This German company is responsible for producing the VIMMERN kitchen faucet.
Overall, IKEA's faucets are manufactured by reputable companies with a history of producing quality products.
Are IKEA taps any good
When it comes to the quality of IKEA's faucets, there are several factors to consider.
Quality of materials: IKEA's faucets are typically made of durable materials such as stainless steel, brass, and chrome. These materials are resistant to corrosion and tarnishing, which helps to prolong the life of the faucet.
Design and functionality: IKEA's faucets are designed with both style and functionality in mind. They come in a range of styles to suit different tastes, and many models offer features such as pull-out sprayers and water-saving technology.
Reviews and ratings: IKEA's faucets have generally positive reviews and ratings from customers. For example, the DALSKÄR bathroom faucet has a rating of 4.5 stars out of 5 on the IKEA website, with customers praising its sleek design and easy installation.
Comparison with other faucet brands
When comparing IKEA's faucets with other brands, there are pros and cons to consider.
Budget-friendly brands: Compared to other budget-friendly brands, such as Peerless and Glacier Bay, IKEA's faucets offer better quality and more features for a similar price.
Mid-range and high-end brands: When compared to mid-range and high-end brands, such as Kohler and Delta, IKEA's faucets may not offer the same level of quality and features. However, they are still a good option for those on a budget or looking for a simple, functional faucet.
Pros and cons: Some pros of choosing IKEA faucets over other brands include their affordability, modern design, and easy installation. However, some cons include the limited selection of models and the fact that some models may not have as many features as other brands.
Conclusion
In conclusion, IKEA faucets are manufactured by reputable companies and offer a range of styles and features for an affordable price. While they may not offer the same level of quality and features as higher-end brands, they do provide a good balance of style and functionality for the price. When choosing a faucet, it is important to consider your budget, style preferences, and functionality needs. If you are looking for a good value for your money, IKEA faucets can be a great option.