What Color Faucet Goes With Stainless Steel Sink? Gold? Bronze? Black…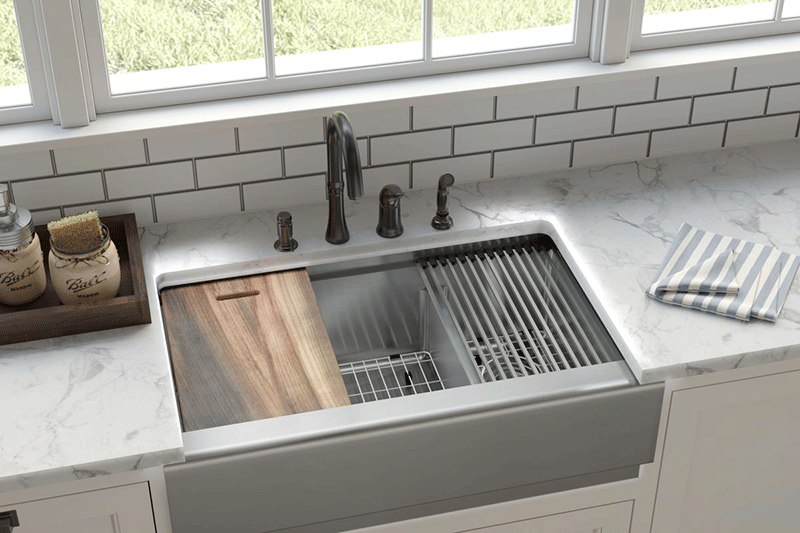 Because of the stainless steel sink's durablity, it has become the first choice of the kitchen of millions of families. As another important role of the kitchen, the colors of faucets are varied from each other. It is easy to match the stainless steel faucet with the stainless steel sink. However, in order to enrich the color of the kitchen and improve the look of the kitchen, it is particularly important to choose the right faucet color matching the sink. Does a gold faucet go with a stainless steel sink? Can you put a bronze faucet with a stainless steel sink? Read on this post and you'll find out it~
Should the color of the faucet match the sink?
Specifically, the color of the faucet should match the style of the entire kitchen, not just the sink. Such as cabinets, spatulas, etc. Typically, you can choose between two different types of options, a hybrid style or a unified style. In other words, you'd better establish the overall style of your kitchen first, and then choose the corresponding finishes.
Whether you choose a uniform style or a mixed style, the color choice of the faucet is very important. The right color combination will create a streamlined look for your kitchen, and if you choose an obtrusive color for your faucet, it will look uncomfortable overall.
What color faucet goes with stainless steel sink
There are many kinds of color for faucet in the market, so what color faucet look best with a stainless steel sink? Here's the list of the perfect combination of stainless steel sink.
Stainless steel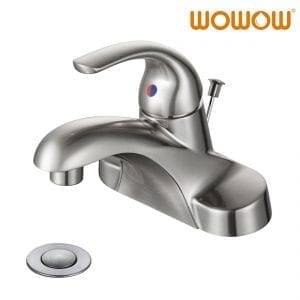 Stainless steel faucets are undoubtedly one of the best. It is easy to maintain and will hold up well with regular use. Stainless steel faucets are resistant to water stains and fingerprints. Stainless steel faucets can be perfectly integrated with stainless steel sinks, making your kitchen more integrated.
Brushed Nickel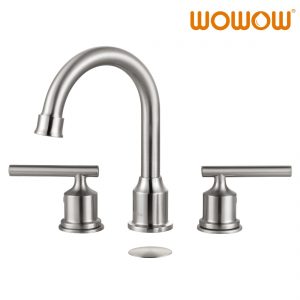 Brushed nickel is one of the best matches for stainless steel kitchen sinks. The brushed nickel finish is soft and blends perfectly with the stainless steel sink. And the brushed nickel is durable, making it an ideal choice for kitchen faucets that are frequently used. You won't see water spots on brushed nickel faucets. Plus, brushed nickel faucets are great for both traditional and transitional style homes, especially stainless steel sinks.
Matte Black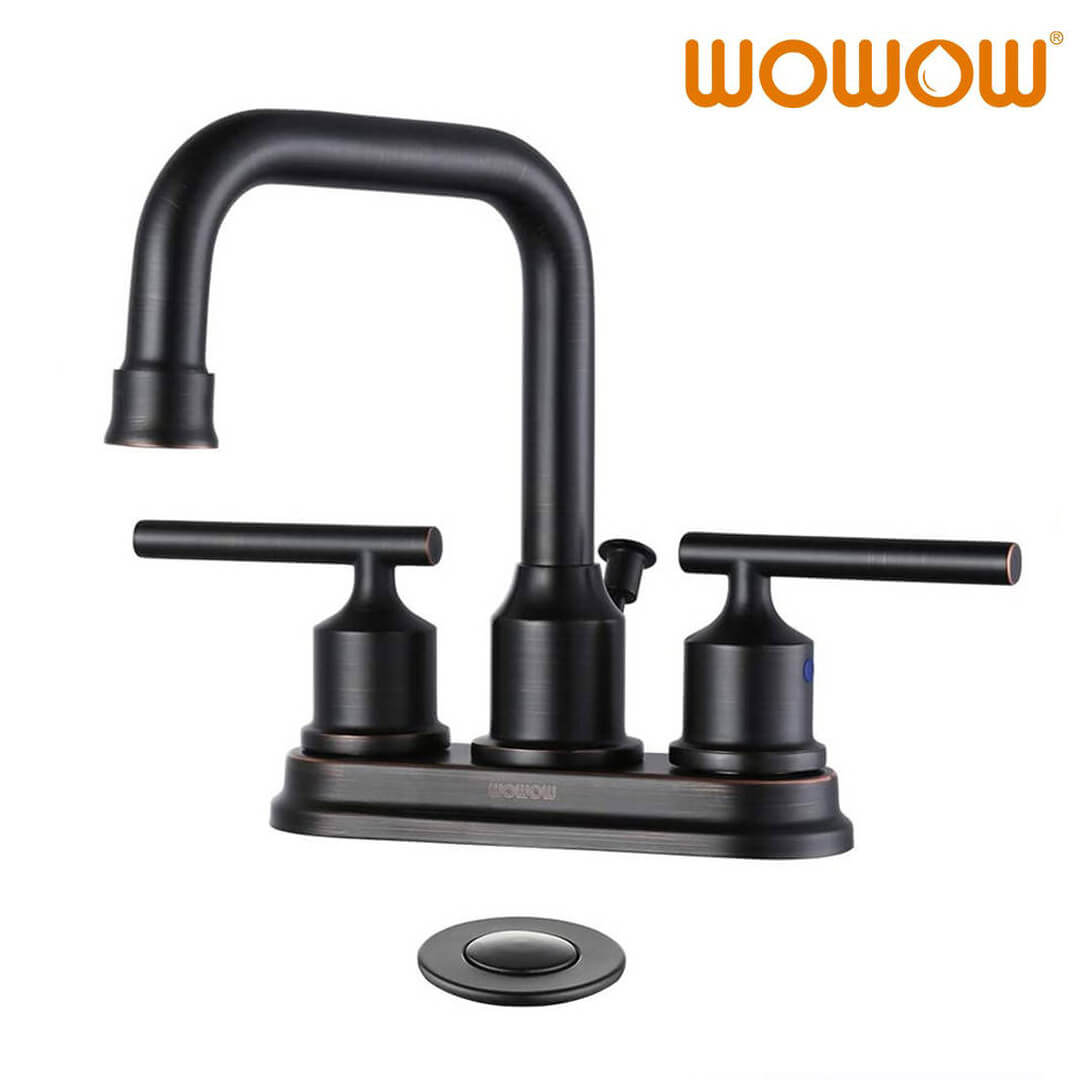 If your kitchen is a mix of styles, black faucets create a visual contrast with the stainless steel sink. When using both finishes in kitchen decor, matte black is one finish that is well worth considering. You can match the matte black finish with countertops or cabinet door handles to enhance the theme. You can make your stainless steel kitchen, stove, dishwasher and refrigerator look the same.
Polished chrome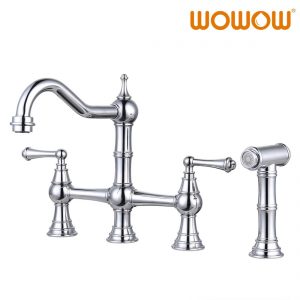 This popular material is perfect for contemporary homes, as well as transitional homes that blend old and new. The polished chrome look suits many design styles and makes it easy to refresh your kitchen, so it remains a popular choice for faucet finishes to this day. You should use a polished chrome faucet designed for stainless steel kitchen sinks. Polished chrome gives a stainless steel sink a shiny look.
Which faucet finishes are not compatible with stainless steel sinks?
Most designs have been known to choose not to mix hot and cold metal finishes. This combination will look very abrupt and unnatural. Whereas, a stainless steel kitchen sink is a cool-toned finish. With this in mind, you should try to avoid faucets with warm toned finishes such as brass, bronze, and brushed gold. Of course, everyone has his taste. If you like it, any color can be matched with the stainless steel sink.
Bottom line
When you're trying to choose a new faucet for your stainless steel kitchen sink, there are tons of great faucets to choose from in different colors besides the ones mentioned above. Therefore, you need to pick carefully for the best decor and design style. Hope the above article has given you enough information about the different colors and helped you choose the best faucet color.