"The bathroom is so messy, I can't find anything in a pinch"
"The sink is so full of bottles and jars that it's hard to put anything else in it"
"The bathroom is too small and I immediately regretted it after moving in"
"A lot of things are old and would like to upgrade"
About the bathroom slots.
Small, messy and old.
How can we make the most of the space?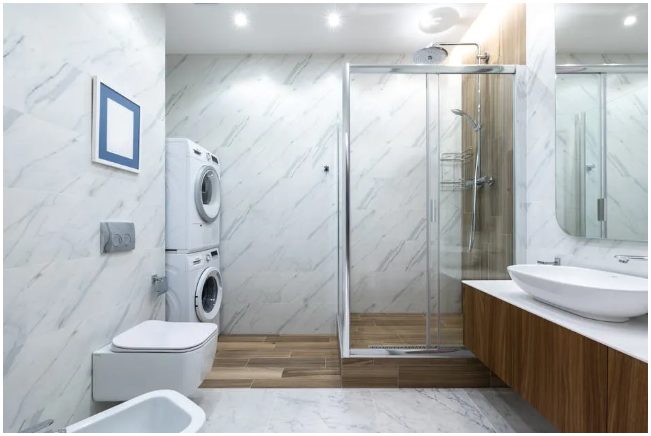 01
Washroom Area
Mirror Cabinet
A mirror cabinet is almost always the best choice for a small bathroom. Not only is it visually bigger, but there is also plenty of storage space behind the mirror.
Foamer
The smallest details in the washroom can have an impact on the later experience. Toilets, cleaning and even make-up can all be done with soap or hand soap. If you don't control the amount, it can easily spill onto the counter. You can switch to a wall-mounted frother (preferably a battery-powered automatic frother) and it will be much easier.
Integrated Hairdryer Socket
There is another item that is used more frequently – the hairdryer. Every time you use it, you have to plug it in and unplug it. It's really inconvenient to have the cord wrapped around and around.
When you customize your vanity cabinet, you can design a drawer with a waterproof safety power supply for your hairdryer to solve this problem!
Pull-Out Taps
The installation of a retractable faucet in the bathroom is definitely a blessing for those who love to wash their hair compulsively.
Electric Towel Rack
It is recommended that all southern partners can install an electric towel rack if they have the conditions. The towels dry quickly and prevent the growth of mold and mildew. This way, you will feel warm in winter!
02
Bathing Area
Large Volume Floor Drains
Long floor drains, which were once restricted to commercial spaces, are now becoming commonplace in ordinary homes too. Large volume floor drains have a large water reservoir, which is equivalent to an additional channel for water to drain from the floor. This allows surface water to flow in quickly. It is easier to find the slope of a long floor drain. It will be more aesthetically pleasing if installed in the corner.
Thermostatic Overhead Spray/Shower
If the showerhead is replaced by a thermostatic shower, you do not have to worry about changes in water temperature, volume and pressure when bathing. The water will always be the most comfortable hot water, which is also safer for the elderly and children to use.
Bathing Handrails
Ordinary towel rails are simply not strong enough to support your body weight. For bathing safety, a professional non-slip grab rail is needed.
Heater
A shower heater is more powerful than a bath bar or exhaust fan. It can be used for ventilation, heating, dehumidification, winter heating and clothes drying, and is preferred by those with children.
03
Toilet Area
Wall-Mounted/Wall-Drain Toilets
Compared with ordinary toilets, wall-mounted toilets not only improve the appearance of the bathroom, are easy to clean, but also increase the storage space above the toilet, but the conservative concept of the home makes many people afraid to try.
In fact, wall hung toilets have been developed for decades and tank technology is now very mature. One-piece molding and no water leakage. Its lifespan is basically equal to that of the building. Those who are worried about whether the water tank will break down might as well worry about whether your walls will fall down first.
Smart Toilets/Toilet Lids
The clichéd smart toilet seat is becoming more and more popular, but there must still be those of you who are afraid to install one because you haven't tried it! Once you've used it, you'll be hooked, and the smart toilet is definitely one of the most important upgrades you should make to your bathroom.
Spend a few hundred dollars to buy a toilet cover to upgrade, but it is recommended that the hard installation stage of the circuit water be planned, otherwise, the back of the toilet may be a mess Oh.
Toilet Lance
The toilet lance has a lot to offer, not only for cleaning the toilet, but also for cleaning the bathroom walls and floor. Because it has a high flushing power, it can be flushed clean in one go, which saves the housewife half the effort.
Toilet Stool
If you feel uncomfortable when using the toilet, you may be missing a toilet stool, which not only makes toileting easier but also reduces constipation. A toilet stool can also help children learn to use the toilet if they have small children at home.
Double Roll Toilet Paper Holder
If you have a large family, we recommend using a double-roll toilet paper holder. This way, one roll is commonly used and one is used as a backup to avoid the embarrassment of suddenly running out of paper in the bathroom.
04.
Five Major Considerations For Bathroom Renovation
Good Plumbing And Electrical Positioning
Plumbing and electrical renovation is a basic project, plays a very important role, so before the renovation should determine the direction of the line, partly set aside the switch. The location of the socket, but also to confirm the specific transformation map, to avoid the late emergence of big problems.
Try To Separate Wet And Dry
Separation of wet and dry can be very good to reduce health pollution, cleaning is also convenient, for the elderly and children, but also more secure. Now even small bathrooms can easily achieve wet and dry separation.
Pay Attention To Room Lighting
Many bathrooms are poorly lit, which not only limits the perspective, but may also have safety problems. In the transformation, you can increase the visual effect through lighting, glass doors and other bathroom materials, mirrors and other items to make it bright and airy.
Selection Of Bathroom Materials
The bathroom is in contact with water all year round, so it is recommended to choose a bathroom material with good waterproof performance. This can effectively avoid the problem of moisture and mold and reduce bodily harm.
Planning Storage Space
Reasonable planning of storage in the bathroom can not only make the overall look neat and orderly, but also achieve better use of space. Common toiletries and hygiene products are placed directly, easy to pick up and use.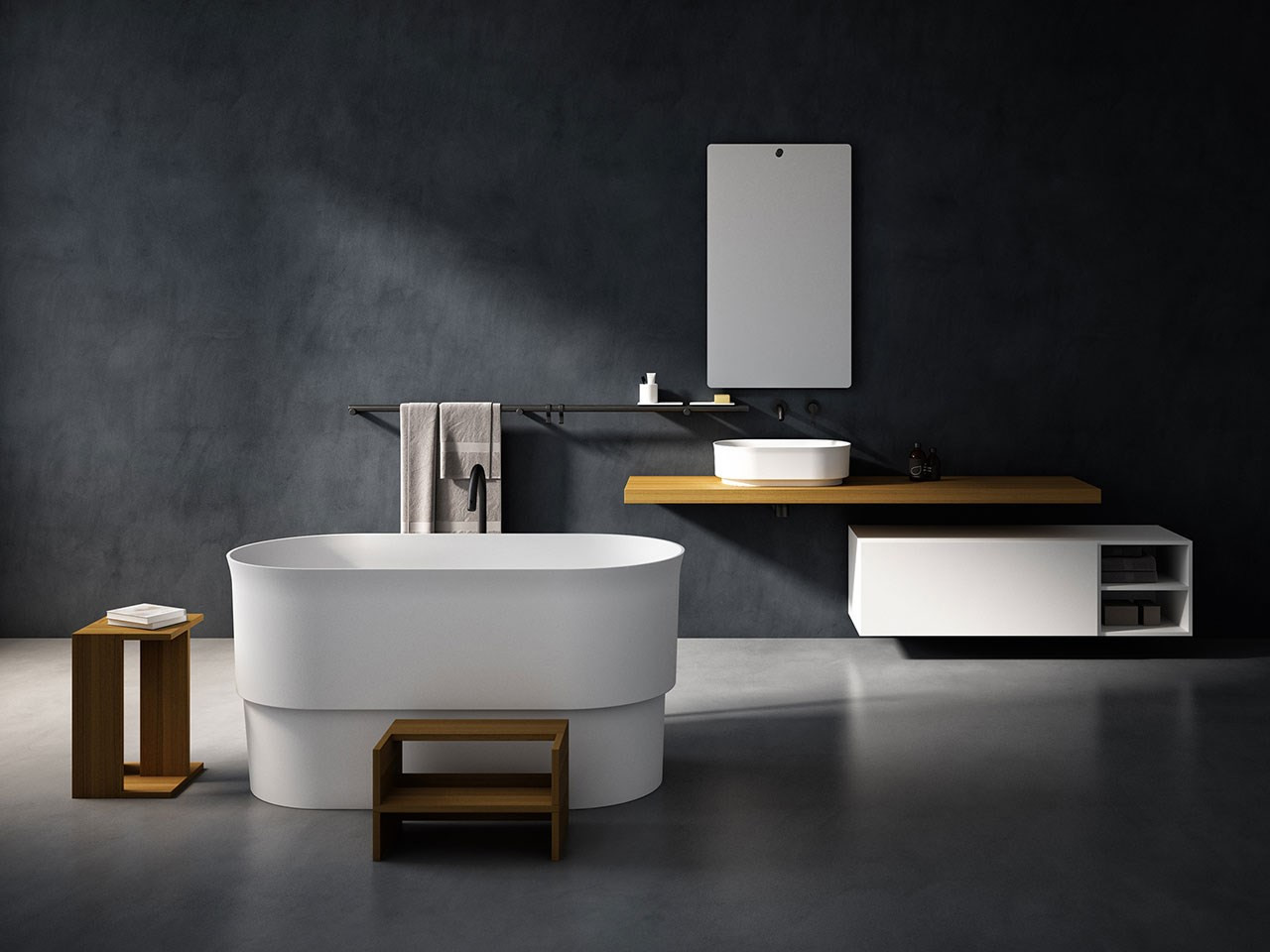 Apart from these.
What other bathroom upgrade tricks do you have?
Feel free to share with us in the comments.