Is Brushed Gold Finish Still in Style in 2022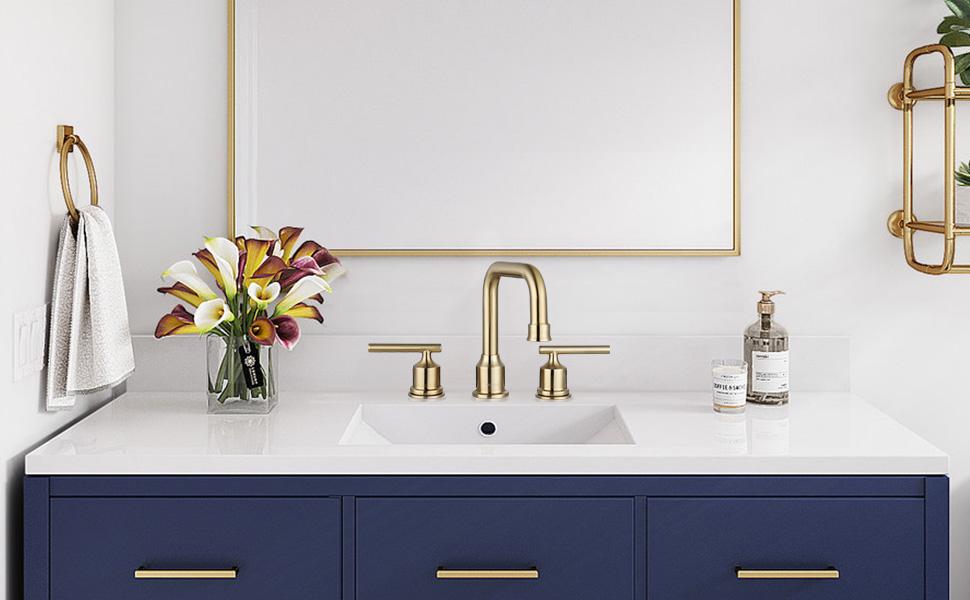 Brushed gold finish has been very popular over the years, and it maintains a high status as a traditional finish for faucets and fixtures in bathrooms and kitchens. However, despite its popularity in the past, other finishes such as matte black, chrome, brushed nickel have become more popular in recent years. So, are brushed gold bathroom faucets and fixtures out of style in 2022? Or are brushed gold still in style? We're here to discuss these questions, so read on this post and you can find out the answer.
What is brushed gold finish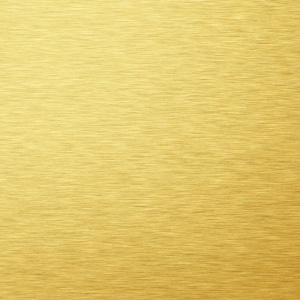 As the name implies, brushed golden is a high polished finish added to gold to make it shiny, which is a modern classy gold with a brushed satin finish. It's a warm gold with a slight reddish-brown undertone. The brushed pattern helps to hide fingerprints and scratches, a plus for busy high traffic areas like kitchens and baths. It's the kind of gold that will complement walnut furniture and other similarly neutral to warm-toned woods really well.
Features of brushed gold finish
Durability
Over time, these finishes will change.The high shine of a polished ring will wear down to a duller look and the brushed and frost finishes will become burnished with small blemishes creating a shinier look over time.
Elegand all the time
A faucet in brushed gold finish can instantly add a touch of elegance to any bathroom or kitchen design. It provides unique freshness to your kitchen and bathroom. If you're looking for a more cost-effective renovation, adding gold fixtures is the way to go! For unique pieces that are timeless, classic, and never goes out of style, brushed gold finish does not disappoint.
Warm
Although cooler stainless steel and brushed nickel tones have been dominant in recent years, brushed gold can bring a warm atmosphere to your room. The gray palette is still very popular in bathroom design. But this classic and exquisite decoration The surface is the warm contrast of these colors, which can turn functions such as a free-standing bathtub filler or faucet into a star room.
Perfect combination
This brushed gold finish contrasts sharply with your client's space, making the appearance both modern and flexible, and can be elegantly matched with traditional, transitional and modern decorations. It is also a great choice for mixed metals, so your customers can participate without overhauling their entire bathroom.
How to clean brushed gold finish
The brushed gold finish is super easy to keep clean. The inherent sheen of gold finishes, including those in brushed or matte finishes, keeps these finishes naturally spot-proof. For routine maintenance, it is recommended to wipe the faucet with a soft cloth after each use to prevent mineral buildup. A warmer water and soap solution is recommended for deeper cleaning. Metal polishes can be used to add shine to fixtures, but be sure to follow all specific manufacturer instructions.
Is brushed gold in style in 2022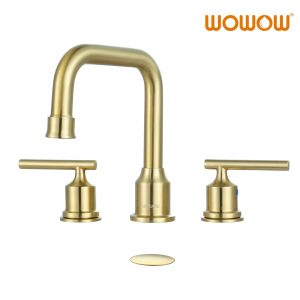 Actually not! Chrome bathroom fixtures are still popular in many homes. As of 2022, the brushed gold finish fails to become the most popular finish. Leading the way, you'll find elegant chrome finishes, beautiful brushed nickel finishes and rich black matte finishes. Bathroom trends have shifted away from pure white themes, with brushed gold finishes all the rage.
As we mentioned, the brushed gold finish isn't the most popular finish this year. However, brushed gold has a place in recent bathroom trends and is still in style in 2022. The brushed gold finish complements almost any color scheme and brings an elegant vibe to the space.
Many consider the brushed gold finish to be a timeless finish – it has a place in just about every trending theme. The truth is, they were right. While the brushed gold finish may not be in the spotlight, it's still a popular choice for many homeowners.
Final thoughts
Brushed gold is one of the most classic finishes for faucets and other home fixtures. It is versatile and suitable for modern and contemporary home designs. Choosing brushed gold fixtures for your bathroom faucet or kitchen is one of the best ways to ensure a neutral and long-lasting design that can easily go with every home renovation.