What is The Best Material For Kitchen and Bathroom Faucets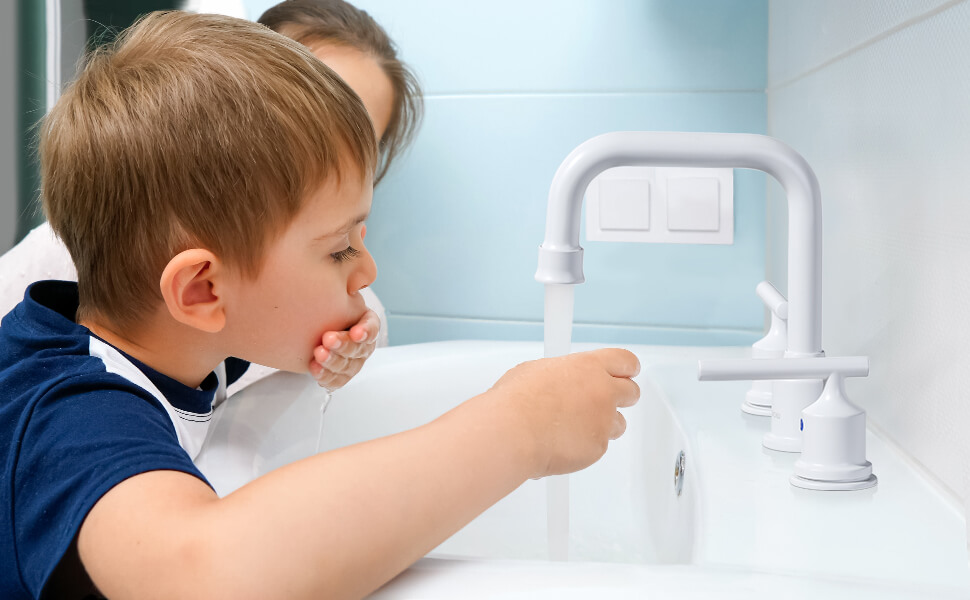 The materials of faucet are the guarantee of quality. From the base to the finish and finishing method, materials affects not only the look of your faucet, but also its functionality, long-term appearance, and even safety. So what is the best material of bathroom and kitchen faucets? This post will list and compare several main materials of faucet and pick the best material of faucet.
Types of faucet materials
Faucets can be made from a variety of materials and all of them have their own unique advantages. The most common materials on the market include brass, stainless steel, zinc and zinc alloys, and plastic. While the material doesn't necessarily determine the faucet's appearance, it still affects how the faucet functions and lifespan.
Brass faucet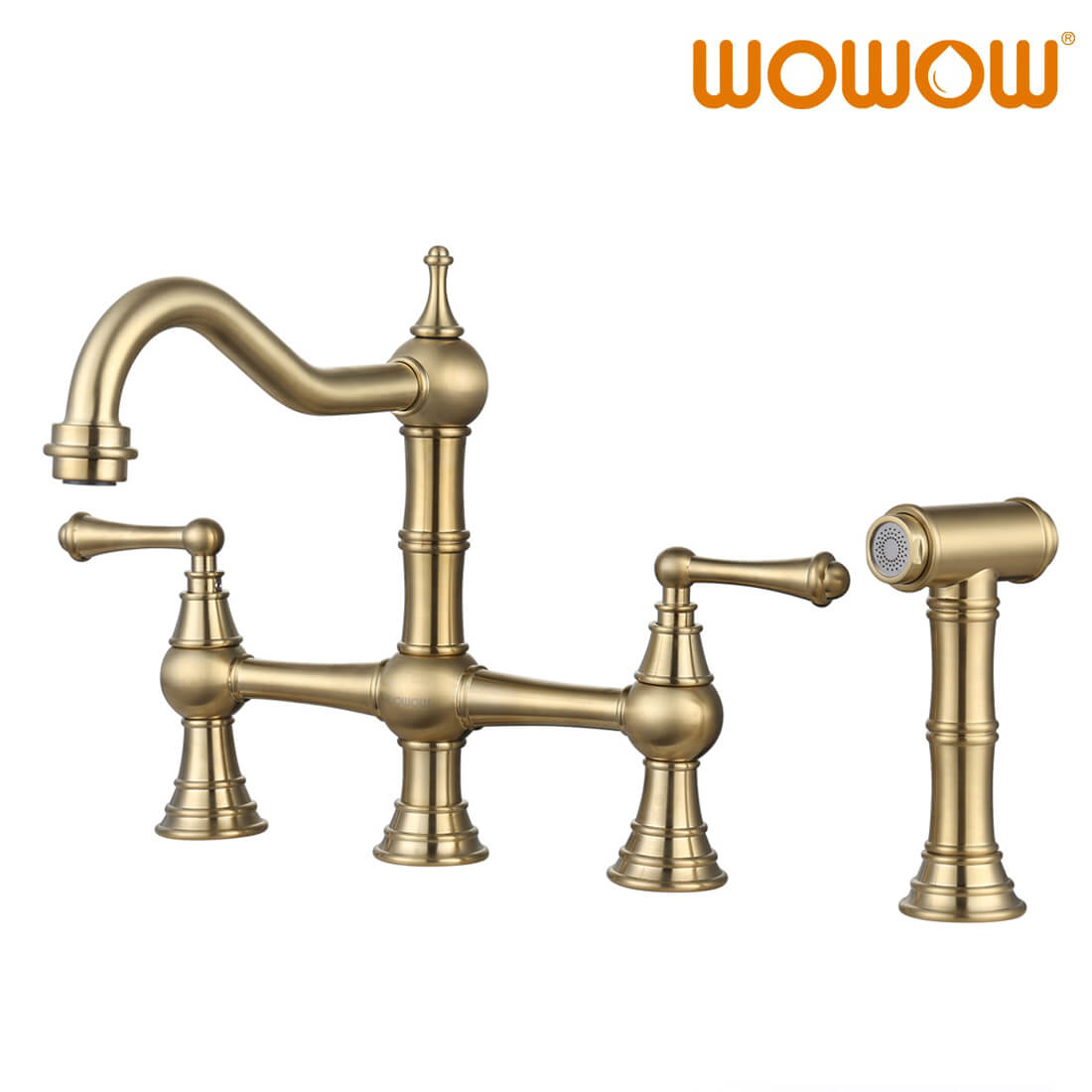 Brass is one of the most common materials for faucets. Although it is one of the most expensive options, solid brass bathroom and kitchen faucets are most highly recommended. Known for being heavy duty and durable, fixtures made from cast brass will last for decades and withstand the high wear and tear of day in and day out kitchen and bathroom faucets. Brass fixtures generally withstand hot water use and other corrosive environmental factors better than many other materials. Its reliability and sturdy construction make it an easy choice when investing in a faucet that will last for years.
Zinc and zinc alloy faucet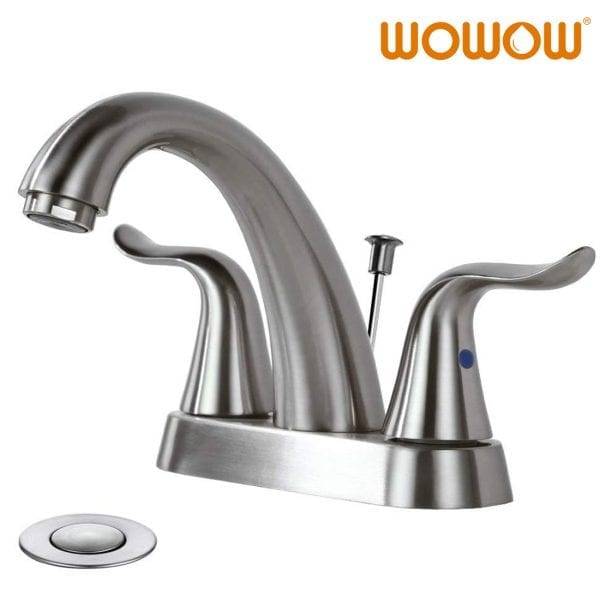 View on Amazon
Zinc is a good choice for a faucet material. Most zinc faucets are made from zinc alloy, a zinc alloy that contains aluminum, magnesium, and copper. Zinc and zinc alloys are indistinguishable from brass. Zinc alloy faucets cost a little less than solid brass. However, zinc and zinc alloys are far less durable than brass. While generally very good in handles and other parts that don't withstand hydraulic forces, zinc body faucets are unlikely to be as durable as brass faucets.
Stainless steel faucet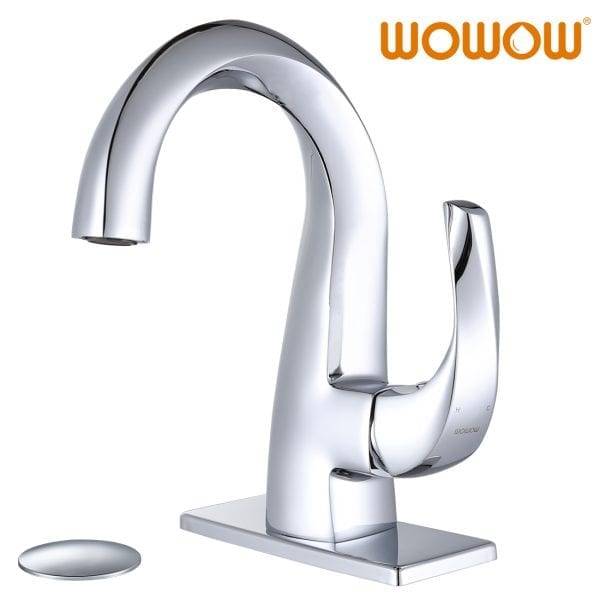 Stainless steel is one of the most versatile materials and finishes available for faucets. Stainless steel is slightly cheaper than solid brass, but not as durable as brass faucets. However, stainless steel is still one of the good faucet material choices. Compared with materials other than brass, stainless steel is also relatively corrosion-resistant, durable, and easy to clean. At the same time, stainless steel can also be used as a finish for the faucet. The faucet with stainless steel finish is not only beautiful, but also brings a modern look to your kitchen and bathroom.
Plastic faucet
Finally, plastic faucets are the cheapest and least durable. While most plastics used in faucets are corrosion-resistant and relatively durable, they still don't last as long as zinc alloys, brass or stainless steel. So you may have to replace the plastic faucet frequently. However, plastic faucet also have many  benefits. The biggest advantage of plastic faucets is that they are lead-free. Plastic faucet has excellent impact resistance, good external dimensional stability, no deformation, light weight, no dirt, no rust, no smell, cheap price, simple construction, and is an environmentally friendly and healthy faucet product.
What is the best material for faucets
When it comes to the best bathroom or kitchen faucet material, there is no doubt that solid brass is the best choice because of its heavy duty and durability. But not solid brass faucets are for everyone and for all occasions. You can't ignore the high price of solid brass faucets. If you prefer cost-effectiveness, stainless steel and zinc alloys are also worth considering. Even though they are not of the same quality as solid brass, they are good enough to last you a long time. If you plan to install a faucet outdoors, plastic faucets may be more suitable, because prolonged rain erosion can make metal faucets more prone to erosion.
Final thoughts
The choice of faucet material is a very personal choice. You know what type of decorating style you like, what your budget constraints are, etc. However, that doesn't mean you have to make the choice alone. When choosing a faucet, in addition to the material, you should also consider various aspects such as the finish of the faucet, the number of handles, etc. If you are intended to purchase a faucet, read on this post: 7 Latest Trends in Bathroom Faucets in 2022