Are Pot Fillers Out Of Style In 2022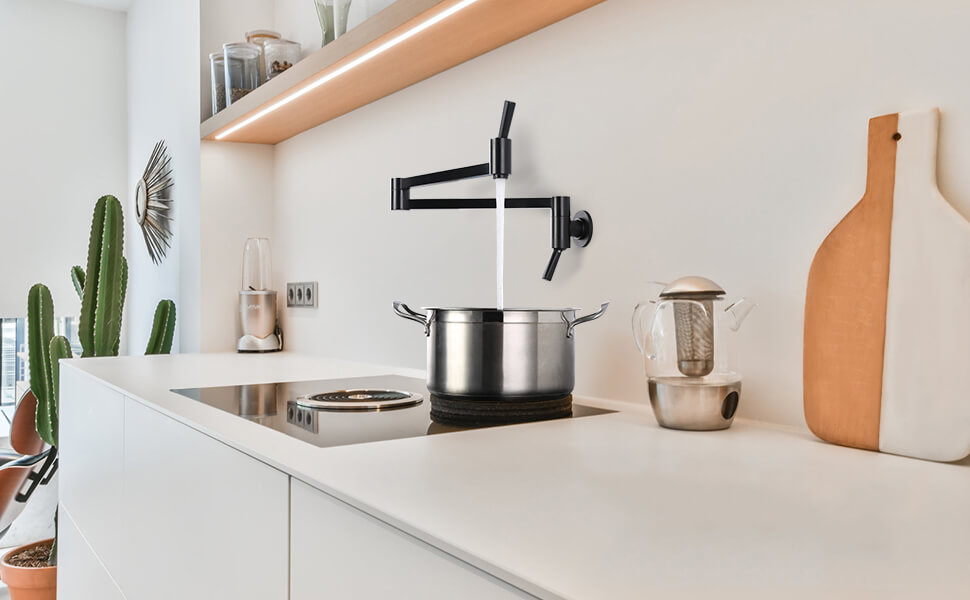 The pot filler faucet is installed directly on the stove, so you can fill the large pot directly on the stove without having to pass them through the kitchen. Although this seems to be the perfect addition to any kitchen, these faucets also have some disadvantages. Are pot fillers out of style? Are pot fillers worth it? How much does it cost to install a pot filler? In this post, we will walk you through pot fillers and discuss pot fillers from various aspects.
What is a pot filler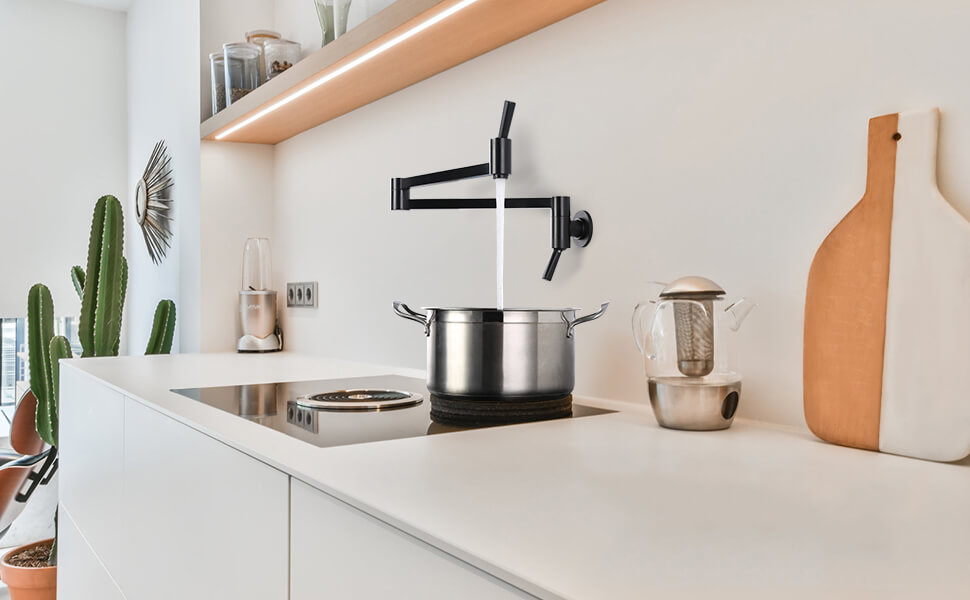 A pot filler is a handy tool found in many kitchens. The only function of the pot filler is exactly what the name implies: fill pot. Instead of carrying a full pot from the kitchen sink to the stove, just bring an empty pot to the stove and use a pot filler to fill it up. Pot fillers are installed above the stove, usually on the right or left side of the cooktop. This allows you to reach for the water to turn on or off without having to reach directly over the hot pot and pan.
Pros and cons of pot filler
The reasons of pot filler faucets are still in style is that they can play a crucial role in some situations in the kitchen. Here are the pros of pot filler faucets.
Eliminate Heavy Lifting
Helps multitasking and saves time
Safe and avoid injury
However, nothing is perfect and so is the pot filler faucets. They also have some disadvantages as listed below.
Structural and leakage issues
Maintenance issues
Are pot fillers out of style
No, pot fillers aren't going out of style, nor do they seem to be going out any time soon. If anything, they seem to be growing in popularity. Many homeowners are attracted by the elegant appearance and convenience of pot lids, which has propelled the popularity of these fixtures. But even if they are outdated, the choice to install one is ultimately up to you.
Is it worth it to install a pot filler?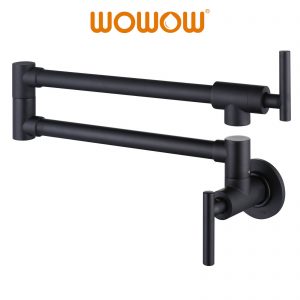 Of course – it pays to install the pot filler. However, while this may be true for some homeowners, it may not be true for all homeowners. If you cook a lot, you may find this unit a valuable and useful addition to your kitchen.
You'll save yourself some time from having to bring a heavy pitcher to the stove to boil, let alone clean up the mess caused by a spill on the treacherous journey from the kitchen sink to the stove. Of course, you still need to bring a jug of water to the sink to drain, but the jug filler saves half the trip.
However, if you rarely cook, it doesn't make much sense to install pot fillers in your kitchen, especially if the kitchen is already finished. If you're doing a kitchen remodel, it's relatively easy to bring the hose to the stove while you're putting everything aside.
Frequently Asked Questions (FAQ)
Does the pot filler need to match the faucet?
No, your pot lid doesn't have to match the faucet. Most manufacturers make pot fillers in a variety of finishes, so you shouldn't have a problem matching or closely matching your faucet, even if it's a different brand.
How much does it cost to install pot filler?
Since all homes are different, the cost of installing a filling faucet varies greatly from one situation to another. If you're doing a kitchen remodel or starting from scratch, this will be much cheaper than ripping through the wall to add plumbing in the stove area. Here's our guide to installing pot filler on existing walls. Generally, the total cost of hiring a professional to handle the installation can range from $300 to over $1,000.
Why do pot fillers have two handles
Two flow control handles make it easier to prevent spills. Plus, the handle design makes it easy to turn the water on and off at the spout end or on the wall. This makes filling faucets great for preventing wrist strain.