Are Moen Faucets Guaranteed For Life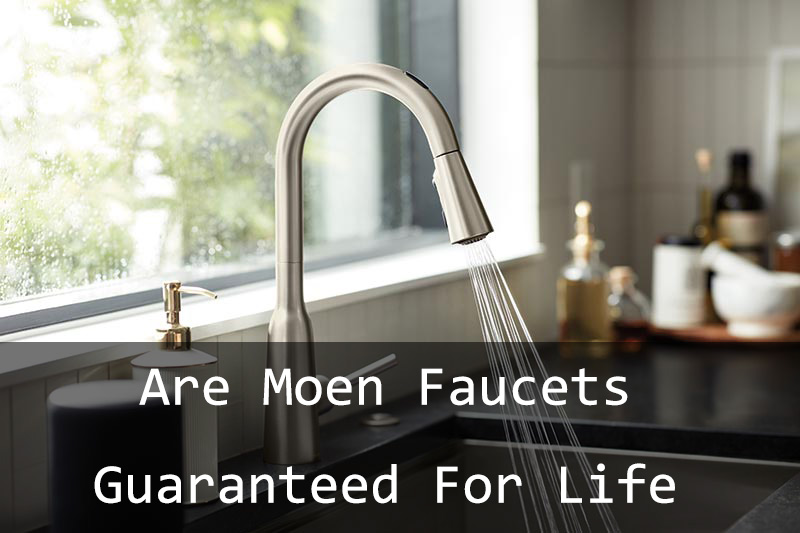 Moen is a famous plumbing fixture brand around the world. This company offers a range of products for kitchens and bathrooms, and Moen's kitchen and bathroom faucets are known for their sturdy construction and superior quality. So, if you buy a Moen faucet, do you get a lifetime warranty on it? In general, the answer is yes, most Moen products come with a limited lifetime warranty. However, there are some exceptions you should consider, read on this post to learn more about it!
Are moen faucets guaranteed for life
Moen offers an excellent warranty for its products, and consumers are absolutely guaranteed when they purchase a faucet. However, these warranties are limited, so it's critical to understand the parameters before attempting to redeem a Moen warranty.
Moen guarantees that its products will not leak and drip during everyday residential use as long as the original purchaser owns their home. The caveat here, however, is "residential," as the same coverage doesn't extend to other buyers. People who buy Moen faucets for industrial, commercial or commercial use get less coverage, up to a 5-year warranty.
If you meet the residential requirements and your Moen faucet has a warranty covered issue, you can ask Moen for after-sales. Moen said they will provide free parts to restore the faucet to good working condition. Alternatively, if the faucet is defective in workmanship or finish, Moen will replace the part or finish that proves to be defective. This warranty exceeds that of many other brands because the company doesn't limit the warranty to specific faucet finishes. Some companies deny warranties on specific faucet finishes.
What does Moen's warranty not cover
Although Moen covers a wide range of potential problems, not all problems are covered by warranty. Because some problems are the result of dealing with the buyer. Here's what Moen's warranty does not cover for damage caused by:
Improper installation
product abuse
Improper use of cleaning agents (irritating chemicals, abrasives, etc.)
Use alcohol or other organic solvents
Do I need a Moen warranty receipt
Under the lifetime limited warranty that comes with most Moen faucets, consumers must provide original proof of purchase (original sales receipt) in order to redeem the warranty. In Moen's words, "All warranty claims must be accompanied by proof of purchase from the original consumer purchaser."
How do I redeem a Moen warranty?
The process of redeeming a Moen faucet warranty is fairly simple. You can call Moen's customer service number or write to Moen's after-sales service. After contacting Moen, you will be asked to explain the problem or defect and provide proof of purchase, your name, address, area code and phone number. After Moen has assessed your case, they will contact you and outline the best course of action.
In some cases they may replace components or finish, but in other cases the damage may not be covered under warranty. However, it doesn't hurt to ask, so if you think your faucet damage may be covered under warranty, contact Moen.
Frequently Asked Questions (FAQ)
How long do Moen faucets last?
Generally, high-quality kitchen faucets can last for decades before they start to experience major problems. Moen faucets can last over 20 years with proper care and maintenance. An important part of these products is their warranty. Moen will support its products as long as you are eligible for coverage and have the necessary information to redeem your warranty.
Can I replace the broken parts with general compoments?
Maybe your faucet suffered damage that isn't covered under warranty, but can be easily repaired with replacement parts. In this case, you may want to buy generic replacement parts, as branded replacement parts can be expensive. However, this is generally not a good idea as there is no guarantee that it will work properly (or for long) with your Moen faucet. So it's usually best to stick with branded replacement parts because you can rest assured knowing it's compatible with your faucet.