Are Granite Countertops Out of Style in 2022?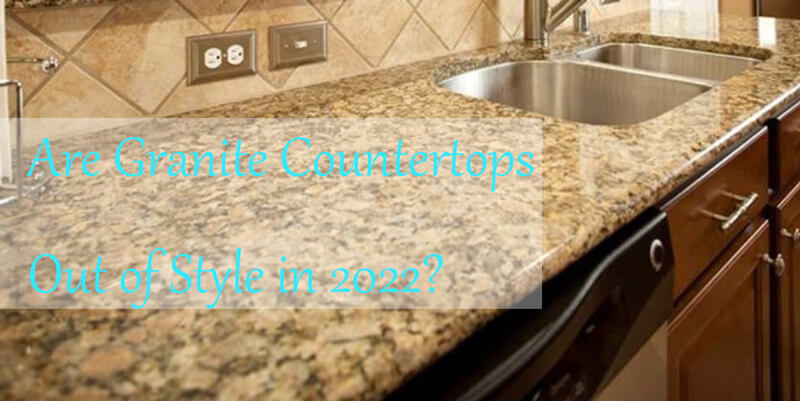 The inherent beauty and uniqueness of granite has made it a popular choice for countertops. The unique colors and patterns in each piece of granite blend together to create a one-of-a-kind countertop. And granite is also available in a variety of colors. Are granite countertops out of style in 2022, or is it still a timeless choice? This article will discuss this from various aspects.
What types of granite countertops are there?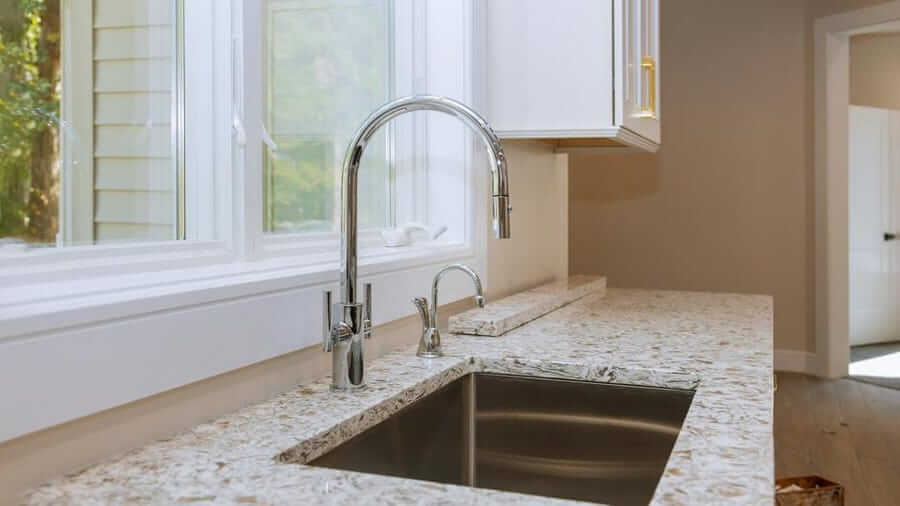 There are generally two main types of granite products: solid granite and composite granite. Solid granite slabs are a typical choice for countertops because they offer unique patterns and colors. The slabs consist entirely of raw granite.
On the other hand, composite granite is another available option. Composite granite is popular in other products like kitchen sinks, but less so for kitchen countertops. This granite consists of acrylic resin and crushed stone.
Both materials have excellent strength and durability, but solid granite tends to be a popular choice for kitchen countertops. Homeowners looking for granite's unique pattern, texture, and color often choose solid granite because composite granite presents a completely different look.
If composite granite or granite slabs for countertops don't meet your aesthetic preferences, you can also find granite tiles for countertops. Granite slabs come in a variety of colors. While minimalist white is a very popular choice, colors span the entire spectrum. In addition to different colors, granite counters also come in different finishes, including leather, polished, honed, and flamed.
What are the most popular kitchen countertop materials?
In 2022, quartzite remains the dominant material for kitchen countertops. The textured nature of the material is a popular choice in many kitchens. Like granite, quartzite is heat, scratch and stain resistant, making it a popular choice for many kitchens. However, quartzite slabs are more expensive than granite, which may put off some homeowners. Of course, it depends on which slab you buy, as some granite slabs can cost closer to $400 per square foot.
Are granite countertops out of style in 2022?
Although quartz countertops are taller than granite countertops, granite is still a stylish choice for kitchen countertops. Granite debuted in the 1920s, but didn't catch on until the 1990s. People love granite for its durability, ease of cleaning, and relatively low maintenance costs. As granite became the first choice, other materials became less common.
While granite was a popular choice in the nineties and early 2000s, marble and quartz countertops have grown in popularity in recent years. So, will marble and quartz completely replace granite? The answer ultimately depends on each homeowner's preference, but as a general answer, no, they probably won't. Although the kitchen countertop spotlight doesn't focus solely on granite these days, there's a good chance granite will come back into style. Granite countertops are expected to remain a popular choice going into the future.
Is granite worth the price?
Like other natural stone countertops, granite slabs tend to be expensive. Cheap ones usually start around $40 per square foot, while rare and expensive slabs can go as high as $400 per square foot. Tan, white and green tend to be less expensive, while blue is the rarest and most expensive slab of all granite types.
The price depends on the rarity of the stone, its color and the composition of the slate. Additionally, installation, shipping, removal of existing counters and modifications may also increase the cost. Whether you choose the cheapest option or the rarest granite, granite countertops are always a good investment. With proper care and maintenance, granite can last for decades. Their durability and unique aesthetic create a timelessness unmatched by many other countertop materials.