Brush Nickel Vs Satin Nickel: What Is The Difference?

Nickel finishes are available in a variety of options, from the smooth look of polished nickel to the smooth, even look of satin nickel. No matter which nickel plating you choose, you'll get a beautiful champagne shade. Of course, the warmth of the color depends on the density of the nickel, the amount of plating, and the specific finish.
Nickel finish light fixtures subtly complement a variety of aesthetics, including the retro hues that are popular in home design today. Although nickel coatings aren't new to most people, they still have a timeless quality that provides a beautiful, classic finish to any space.
You can find brushed nickel and satin nickel in several nickel finishes. Although they look strikingly the same, actually, they are not the same. What is the difference between brushed nickel and satin nickel? Read on this post!
Brushed Nickel Finish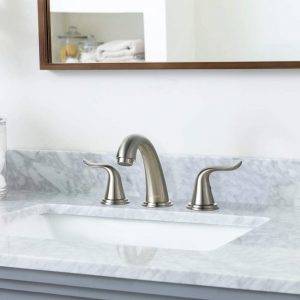 Brushed nickel remains a popular trend among finish options for plumbing fixtures. Brushed Nickel consists of a nickel plated layer with slight wear in one direction, giving it a brushed appearance.
The brush finish creates a more handcrafted original feel. It allows light and shadows to bounce off surfaces, creating visually exciting fixtures. Brushed nickel hides water spots, dirt and smudges well, making it an attractive option for bathroom fixtures where dirty hands often come into contact.
Satin Nickel Finish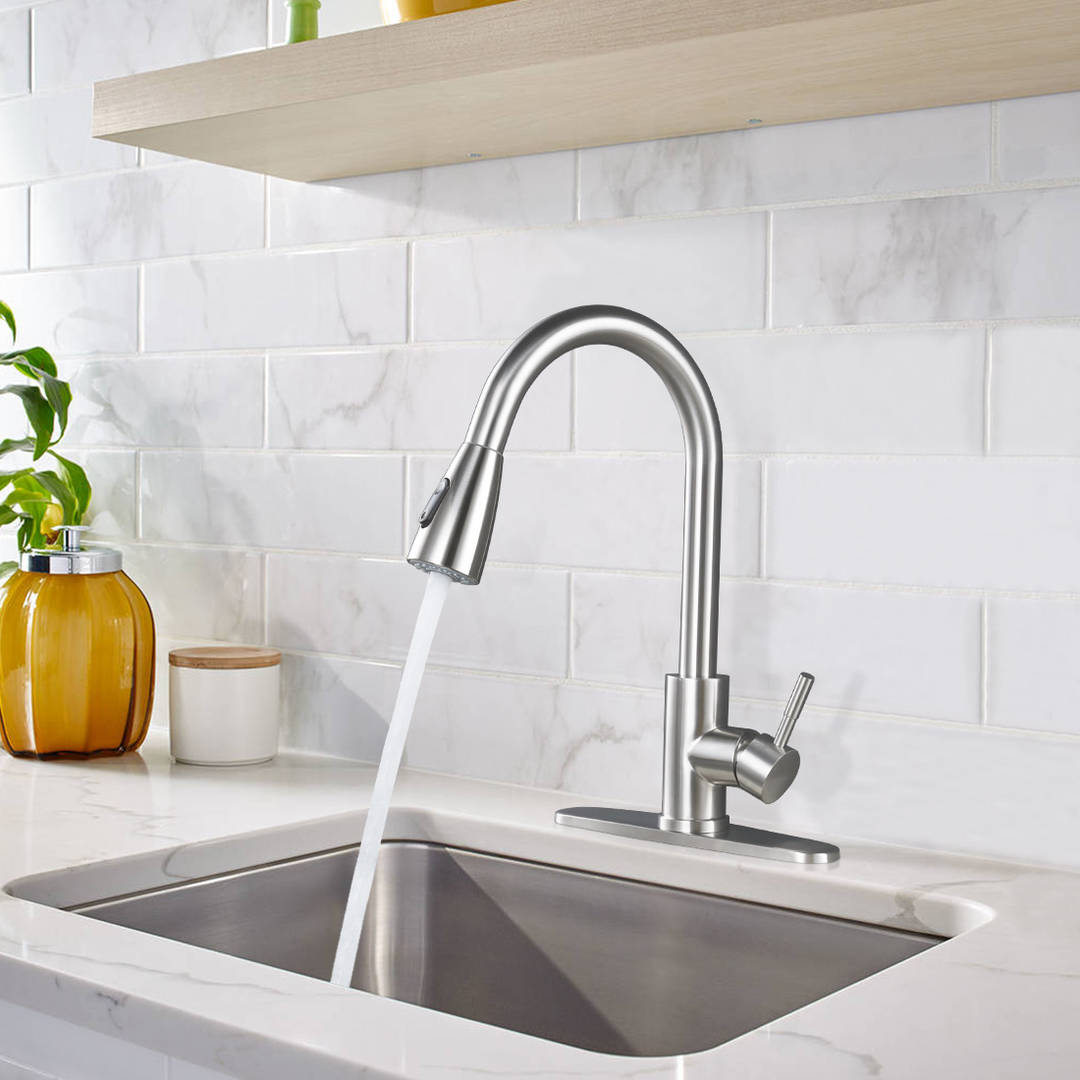 Among other things, satin nickel is a popular finish for all kinds of plumbing fixtures. It is a nickel plated finish with a consistent non-reflective texture. There are no visible scratches, such as tiny marks on the brushed nickel finish.
Satin nickel can be produced chemically or mechanically and has been in use since the early 1970s. While it was uncommon in plumbing fixtures when it first came out, it has since spread across the board.
The sleek, velvety exterior is a sought-after finishing touch to car interiors, silverware, plumbing and hardware. The finish doesn't reflect light or pick up fingerprints, making it a popular choice for a variety of applications.
Like brushed nickel, satin nickel hides water spots, smudges and grime well. So there's no need to constantly clean the faucet to keep up with the tiny fingerprints of a horde of kids. It's a win-win.
Is satin nickel the same as brushed nickel – Brush Nickel Vs Satin Nickel
No, satin nickel and brushed nickel are actually not the same. The process of achieving finish is different, which gives a separate result. Although the two look very similar, if you look closely, you'll notice some differences.
Finishing process
Although similar in appearance, the process required to achieve the end result is quite different.
The step to achieve a satin nickel finish is called electrolysis. This is the method behind the application of nickel, which is often used to finish various plumbing fixtures, including faucets.
The process involves electro-galvanizing or brass to create the final look. The main purpose of this process is to improve its overall durability and bring out the shine. However, if a glossy finish is not applied before electroplating, the result of the finish will appear dull and dull.
On the other hand, consider the brushed nickel finishing process. Brush plating with a tool or wire brush for a glossy finish. The finish has small brush marks due to the use of a wire brush or special tools. This method is much simpler than the electrolysis process, but the results are very similar.
Cost
Generally, satin nickel fixtures tend to be more expensive than brushed nickel. However, the added cost is justified given the extensive production process. In the grand scheme of things, creating a brushed nickel finish is much easier and therefore less expensive than satin nickel.
Which is brighter?If a shiny, glossy finish is more your style, brushed nickel is definitely your best bet. Overall, the look is shinier, while satin nickel can appear dull compared to brushed nickel.
However, if you want to boost the gloss, consider a "polished nickel" finish. Polished nickel is generally available from most brands of various fixtures.
It is very similar to chrome except that it has pale gold undertones. A touch of gold gives nickel a warmer hue than chrome, but still provides a shiny finish.
Will brushed nickel go out of style?
Brushed nickel has been around for decades and is a staple in traditional kitchen and bathroom fixtures. Although its popularity is fading. However, brushed nickel has once again been in the spotlight in recent years. Its durability and overall appearance once again push it to the forefront of finishes. Nearly every brand offers several different brushed nickel finish fixtures, and many new versions incorporate the finish into the final product. So, brushed nickel will never go out of style.
Will satin nickel go out of Style?
This finish has been around for years and was originally used for railroad wheels and fittings. Today, satin nickel is a staple in all kinds of high-quality luxury goods, including silverware and jewelry. Its sleek, modern and elegant appearance provides a timeless look. This makes satin nickel an excellent choice for a variety of applications, whether it's a kitchen sink or bathroom faucet. If Satin Nickel's sleek look matches your aesthetic, go for it! While satin nickel and brushed nickel won't go out of style, what you choose in your home is ultimately yours. So if you prefer an "out of place" look, go for it. These two finishes are likely to continue to be in the spotlight for years to come, offering a timeless, tasteful look to any application.