Are Chrome Bathroom Fixtures Out Of Style In 2022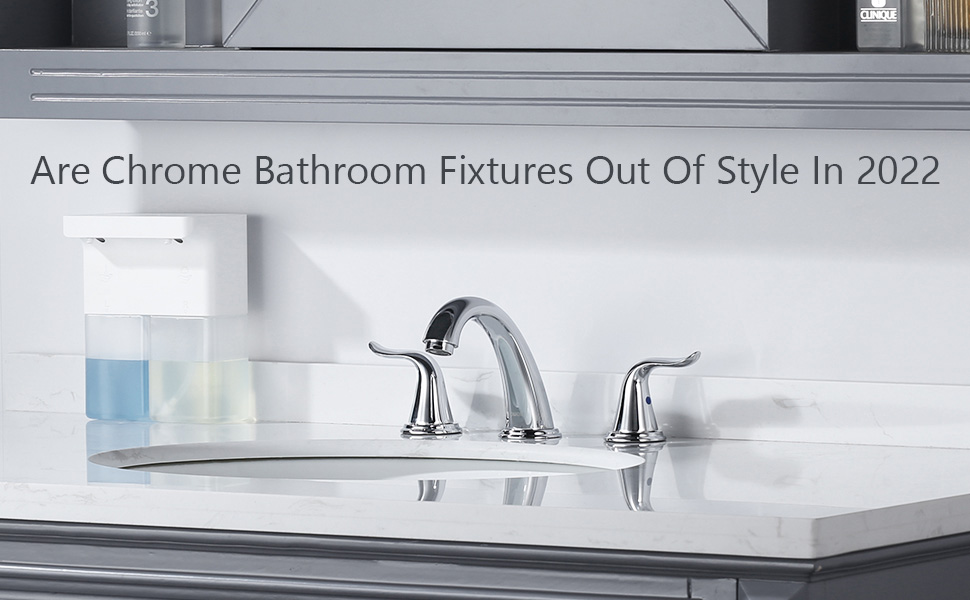 Chrome has been very popular over the years, and it maintains a high status as a traditional finish for faucets and fixtures in bathrooms and kitchens. However, despite its popularity in the past, other finishes such as matte black, brushed gold have become more popular in recent years. So, are chrome bathroom faucets and fixtures out of style in 2022? Or are they still in style? We're here to discuss these questions, so read on this post and you can find out the answer.
What Is Chrome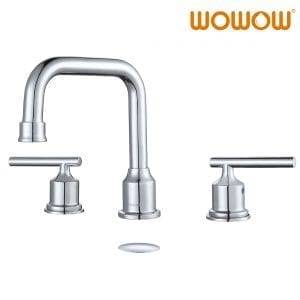 Chrome has been a stylish finish for years, giving any space a classic reflective look. Manufacturers apply a layer of nickel and then chrome through an electroplating process to create the finish.
The brass parts are brushed to create the striped effect that characterizes the brushed chrome finish. If the product has a polished chrome finish, the brass parts will be polished to a mirror finish. Next, place the part on the conductive frame to begin the multi-stage operation.
They are cleaned through several liquid tanks, nickel and chrome plated. They are rinsed and cleaned between each immersion in the liquid tank. During the entire electroplating process, electric current is passed between the brass part and the anode as it is immersed in the electrolyte bath.
The electrical current between the two deposits a layer of metal atoms on the part, creating a beautiful, glossy finish.
Are Chrome Bathroom Fixtures Out Of Style?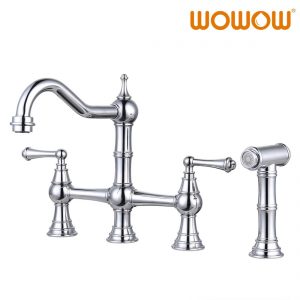 Actually not! Chrome bathroom fixtures are still popular in many homes. As of 2022, chrome fails to make the list of most popular finishes. Leading the way, you'll find elegant gold finishes, beautiful brushed nickel finishes and rich black matte finishes. The trend in bathrooms has shifted away from pure white themes and chrome finishes are very popular.
Instead, today's bathroom themes tend to be more visually calm. Dark palettes with bold fixtures and soft neutrals are trending. Trends suggest that, as opposed to the clean, white, almost sterile feel of an all-white palette, people flock to cozy vibes with a hint of drama.
Is Chrome forever?
As we mentioned, chrome isn't the most popular finish this year. That said, chrome has a place in recent bathroom trends. Chrome works perfectly with almost any color scheme, giving a space an elegant silver touch.
Many consider chrome to be a timeless finish – it has a place in just about every trending theme. The truth is, they were right. While chrome may not be in the spotlight, it's still a popular choice for many homeowners.
Other than the outdated, all-white, hospital-style themes, there's no reason chrome doesn't play nicely with other themes. Many homeowners appreciate the high-gloss finish of chrome and choose to incorporate the finish into different color schemes.
Chrome is an adaptable finish, which means you can make it work with just about anything. So, whether you want a dramatic dark palette or a neutral, pastel-toned space, chrome could be the perfect finish.
At the end of the day, what you put in your home is your choice. If you love chrome fixtures, be sure to incorporate them into your designs. Just because bathroom design trends deviate from your preferences doesn't mean you need to change them to fit the latest and greatest.
So whether you absolutely love chrome fixtures or strongly despise them, this is your choice. If chrome's shiny reflective finish isn't your thing, you have dozens of different finishes to choose from. Most faucet and fixture brands offer a variety of finishes to suit nearly everyone's personal preferences and aesthetic tastes.
Pros And Cons Of Chrome Fixtures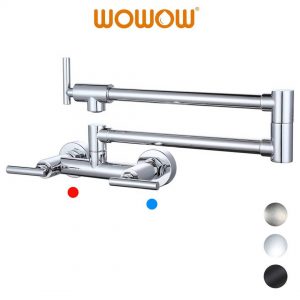 Chrome fixtures feature a unique set of pros and cons, both of which are helpful in deciding whether chrome is a good choice for your home. A few of the benefits of chrome finishes include:
Shiny finish
Elegant appearance
Modern looking
On the flip side, a few of the drawbacks of chrome includes:
Scratches easily
Requires more maintenance to preserve the shiny appearance
Fingerprints and dirt are easily visible
Final thoughts on chrome fixtures
Chrome is one of the most classic finishes for faucets and other home fixtures. It is versatile and suitable for modern and contemporary home designs. Choosing chrome fixtures for your bathroom faucet or kitchen is one of the best ways to ensure a neutral and long-lasting design that can easily go with every home renovation.