Who Makes Soka Faucets – All about Soka Brand

When it comes to faucet brands, Delta, Moen, Pfister, Kohler always come to our mind. Among them, Soka faucets have become the choice of kitchen and bathroom products for most people with excellent quality and unique design. To know more about Soka better, this post will talk about everything about Soka brand such as who makes Soka faucets, where are Soka faucets manufactured, is Soka a good faucets brand.
About Soka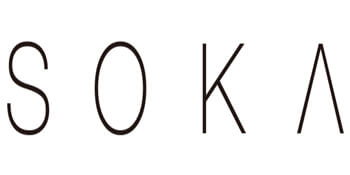 Soka was established in 1991 and located in Shuikou Town Kaiping City the famous production base for bathroom faucets and fittings. It covers anarea of 250,000 SQ.M.With more than 20 years' development, Soka has become one of the biggest manufacturers.
Soka professional production represents the strength of China sanitary! Soka, with advanced production technology, shows the technology, it shows the charm of Chinese creation. They also have many products certified, such as cUPC, NSF, AB1953 and Watersense for north America,CE for European market, etc. Soka has R&D team with more than 200 engineers and the team is in the leading position in sanitary ware industry.
Who makes Soka faucets – Where are they made
Who makes Soka faucets? Actually, Soka's parent company is Guangdong Huayi Plumbing Fittings Industry CO.,Ltd, which is completely owned by Huayi, a world leader in manufacturing home improvement items and building products. So, the Soka's bathroom faucets and fittings are mainly made in Guangdong, China. Now it has 10 facilities, including 3 faucet factories and facilities for electroplating, die casting, bathroom furniture, ceramic products, brass materials, etc. Soka is a company integrating R&D, mold making, manufacturing and marketing.
Features of Soka faucets
Almost all Soka are user-friendly and they can be integrated perfectly with the interior decoration of any bathroom or kitchen. Since they have a wide range of options, you can easily choose one of their products to meet your requirements and budget. Let's discuss some other benefits of investing in Soka faucets.
Easy to install
Soka taps include all necessary hardware, including water supply lines. Therefore, you can quickly assemble them according to the accompanying instructions.
Safety
All Soka faucets are manufactured in accordance with the standards established by cUPC and NSF 61. This means they can be safely used in bathrooms and kitchens. In addition, the attached water pipe comes with a million-dollar global insurance.
Durability
All Soka faucets are durable and leak-free, especially if they are installed according to the accompanying instructions. Buy one of their faucets and you can use it for a long time without worrying about repairs or replacement.
Are Soka faucets good
In order to understand the true value of Soka faucets, we communicated with many users. Most of them are very happy because the product looks good and easy to install. It is quick and easy to remove everything and install them. All Soka faucets are equipped with pop-up drain assemblies and water supply lines. Both components work well and there is no leakage even when used frequently. The processing is very smooth and the water flow is very good. It is almost effortless to use, and users are satisfied with both single-handle and pull out faucets.
Conclusions
It doesn't matter who makes Soka faucets or where are they made, if you are looking for a new bathroom faucet, you might want to choose Soka because it is affordable and easy to use. At the same time, Soka ensures that all their taps save water. At the same time, performance is not affected at all. If you have no idea where to buy Soka faucets, you can go to Amazon to see all authorized online retailers that sell its products. Or, Wayfair, Walmart is an alternative for you.