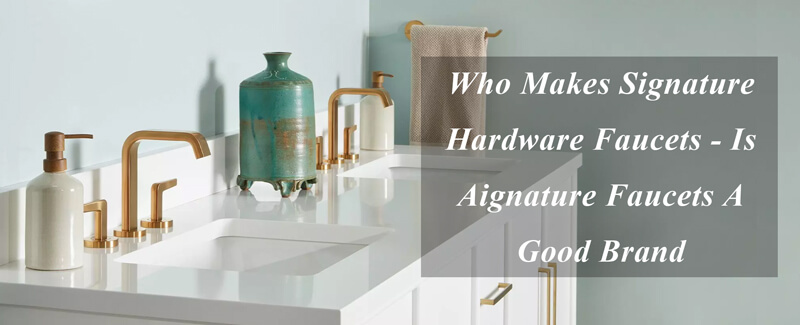 In the realm of home improvement, faucets are an essential component. They are not only functional but also contribute significantly to the aesthetics of your space. One brand that has garnered attention in the faucet market is Signature Hardware. In this comprehensive exploration, we will delve into who makes Signature Hardware faucets, where the company is located, and whether Signature Faucets is a reliable brand.
Who Makes Signature Hardware Faucets?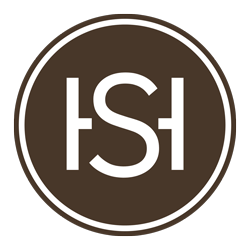 Signature Hardware is a well-known brand in the home improvement industry, offering a diverse range of products, including faucets. However, the precise manufacturer of Signature Hardware faucets is not explicitly disclosed on their website or product labels. This is a common practice in the industry, with many brands choosing to keep manufacturing details confidential. Instead, they prioritize product design, quality, and performance.
While the manufacturer may remain undisclosed, Signature Hardware places a strong emphasis on delivering high-quality products that satisfy their customers. They invest in product development and design to ensure their faucets meet the highest standards in terms of functionality, aesthetics, and durability.
Where is Signature Faucets Located?
Signature Hardware is headquartered in Erlanger, Kentucky, USA. This physical location in Kentucky serves as their hub for various aspects of their business, including customer support, product design, and distribution. The fact that they are situated in the United States can be seen as an advantage for customers, potentially leading to quicker shipping times and easier access to customer service.
With over 15 years of experience in the industry, Signature Hardware has grown into a reputable brand serving customers across the United States and beyond. Their commitment to quality and service has been instrumental in their success.
Is Signature Faucets a Good Brand?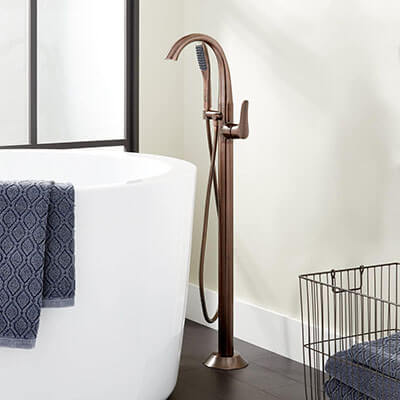 To determine whether Signature Hardware faucets are a good brand, it's crucial to evaluate several factors that influence a faucet brand's reputation and reliability:
Quality and Durability: Signature Hardware is renowned for manufacturing faucets using high-quality materials such as brass, stainless steel, and ceramic valves. These materials not only contribute to the durability of their faucets but also prevent issues like rust and corrosion.
Design and Aesthetics: Signature Hardware faucets are thoughtfully designed with aesthetics in mind. They offer a wide array of styles and finishes, catering to various tastes in home decor. Whether you prefer a classic, modern, or vintage look, Signature Hardware likely has a faucet to match your preferences.
Warranty and Customer Support: A trustworthy brand stands behind its products with robust warranties and exceptional customer support. Signature Hardware typically offers warranties on their faucets, and their customer service is known for being responsive and helpful.
Customer Reviews: Customer reviews and feedback provide valuable insights into a brand's products. While individual experiences may vary, Signature Hardware generally receives positive feedback from customers regarding the quality and performance of their faucets.
Price Range: Signature Hardware faucets are often considered mid-range in terms of pricing. While they may not be the most budget-friendly option, they strike a good balance between quality and affordability.
Variety of Products: Signature Hardware offers a wide range of faucet styles, encompassing kitchen faucets, bathroom faucets, and shower fixtures. This extensive product selection allows customers to find faucets for various applications within their homes.
Availability: Signature Hardware products are conveniently available online through their website, making it easy for customers to browse and purchase their faucets. Additionally, they may be accessible through various retailers and showrooms.
In summary, Signature Hardware faucets have established a positive reputation within the home improvement industry. Although the precise manufacturer remains undisclosed, their dedication to quality, design, and customer satisfaction makes them a brand worth considering when seeking new faucets. Nevertheless, as with any purchase, it's essential to research specific models, read customer reviews, and consider your individual needs and preferences before making a decision.
Environmental Considerations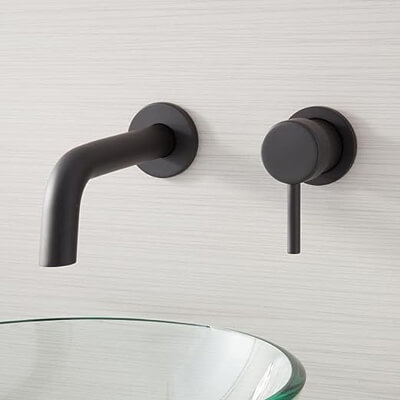 In today's world, it's essential to consider the environmental impact of the products we choose. Signature Hardware recognizes this and has taken steps to address environmental concerns. Many of their faucets are designed to be water-efficient, helping to conserve this precious resource. Look for products labeled with water-saving features such as low-flow aerators and eco-friendly materials.
Innovation and Technology
Signature Hardware doesn't rest on its laurels when it comes to product development. They strive to stay current with the latest technological advancements in the faucet industry. This commitment to innovation means you can expect features such as touchless operation, advanced filtration systems, and easy installation methods in some of their faucet models.
Installation and Maintenance
Ease of installation is an essential factor to consider when purchasing a faucet. Signature Hardware provides clear installation instructions and often includes all the necessary hardware, making the process more straightforward for homeowners or professional installers. Additionally, their faucets are designed with maintenance in mind, allowing for easy cleaning and upkeep.
Comparison with Other Brands
While Signature Hardware is undoubtedly a reputable brand, it's essential to compare their offerings with those of other well-known faucet brands. Some other popular brands in the faucet market include Delta, Moen, Kohler, and Pfister. Each of these brands has its unique features, styles, and price ranges. Comparing Signature Hardware to these competitors can help you make an informed decision based on your specific requirements.
Conclusion
In conclusion, Signature Hardware faucets have earned a positive reputation in the home improvement industry. Their commitment to quality, design, and customer satisfaction, along with considerations for the environment and innovation, makes them a brand worth considering for your faucet needs. While the manufacturer's identity remains undisclosed, the brand's strong emphasis on delivering high-quality products suggests reliability.
As with any significant purchase, take the time to research specific faucet models, read customer reviews, and consider your individual preferences and needs. By doing so, you can make an informed decision and ensure that the faucet you choose is the perfect fit for your home.