Who Makes Rohl Sinks – Are Rohl Sinks Worth The Money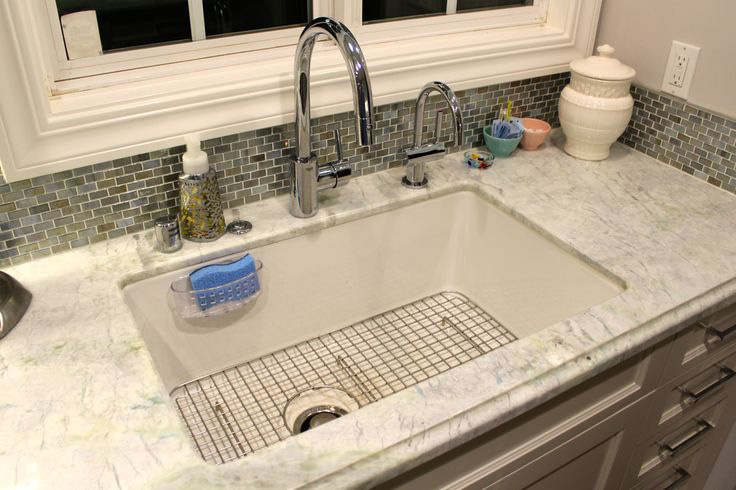 Though Rohl is not so popular as Kohler and Kraus, Rohl is also the superior choice for designers, builders, and homeowners when it comes to affordable, high-quality sinks. You may have heard of the brand Rohl, but you may not really know about the brand. Who makes Rohl sinks? Is Rohl a good sink brand? Are Rohl sinks good quality? If you are interested in Rohl, read this article to learn more about Rohl brand from different aspect!
About Rohl – who makes rohl sinks

Rohl is one of sub brands of House of Rohl. House of Rohl is a combination of luxury decorative water pipe brands, including Riobel, Perrin&Rowe, Shaws, Victoria+Albert and Rohl. As a symbol of European class and luxury, Rohl sink can always give people a bright surprise. The iconic Rohl Shaws fireclay farmhouse and apron front sink are handmade in England and have been manufactured in the same factory since 1897. The legendary Rohl seal adorns these fire clay sinks, and fire clay materials and meticulous workmanship are best there.
Rohl sinks features
Rohl has many series of sinks to meet different family needs. Rohl Shaws flume is bold and beautiful finish, some styles use round or grooved front, which is particularly impressive. These fireclay farmhouses and apron front sinks will look beautiful and luxurious for many years to come, although all dirt, grease and bangs will inevitably appear.
Rohl's Allia Collection fire clay sink series is affordable and offers a wide range of sizes, shapes and configurations for maximum usability. Allia Collection sinks are made in France, and Rohl's stainless steel sinks stand out from the competitive stainless steel sink industry.
The Rohl stainless steel sink is handmade in Italy and is made of high-quality stainless steel. They have beautiful and luxurious luster and will remain as new after years of extensive use of the kitchen sink. Rohl stainless steel is not only good at beauty and durability. They have a unique "zero edge" design with rounded corners that look smooth and clean. The Rohl stainless steel sink also features "silent coating" insulation technology to prevent annoying noise when using the sink. A particularly unique option for Rohl stainless steel sinks is the "stainless steel copper" finish. This beautiful finish combines the practicality and elegant luster of stainless steel with the bold but very soft twist of the popular copper kitchen sink appearance.
Rohl sinks reviews
Rohl Italian ForkBrushed Stainless Steel Single Bowl Kitchen Sink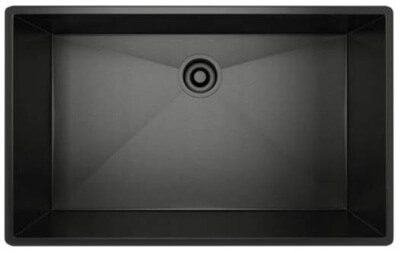 Rohl Italian ForkBrushed Stainless Steel Single Bowl Kitchen Sink is made of high-quality commercial grade and 304 stainless steel. This stainless steel sink provides excellent functions and values for your home. The sink is fully insulated with "quiet coating" sound insulation technology. The design of the zero side wall is more beautiful, making it easier for you to clean. This installation is part of Rohl's decorative Italian stainless steel series, and you can view other modern installations to decorate your room.
Rohl RC3318WH Lancaster 33″ Shaws Single Bowl Farmhouse/Apron Front Fireclay Kitchen Sink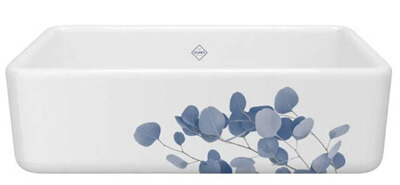 Shaws Original Lancaster Kitchen flume is the flume in front of the original farmhouse and apron. Named after the Lancaster family, a branch of the British royal family, this style sets the standard for all farmhouses and the front sink of the apron. The beauty and high luster of Shaw's sink come from high temperature, long firing and rich glaze. Due to the non porous surface with antibacterial properties, it has scratch resistance, stain resistance and bacterial resistance. Heavy duty fire clay water tank is much stronger than fine fire clay or glass porcelain imitator to make it more durable. This customized front design gives your kitchen a personalized touch.
Rohl Double Bowl Undermount Stainless Steel Kitchen Sink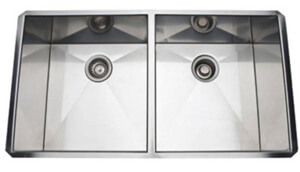 Rohl Double Bowl Undermount Stainless Steel Kitchen Sink provides unwavering functions and excellent convenience for any kitchen being renovated. The product is made of stainless steel and has a long service life. From the unique "cut edge" easy to clean bottom radius to the zero edge sidewall, these sinks offer an elegant contemporary upgrade stainless steel option. Each sink also uses an insulating "silent coating" sound insulation technology to reduce the "splash" sound. The Rohl Luxury stainless steel sink series can absolutely meet the high quality needs of users.
Final words
If you're looking for a luxury kitchen sink at an affordable price, then Rohl is a brand that deserves your consideration. Numerous Rohl reviews prove that this brand can make kitchen sinks for just about everyone. From a wide variety of styles and clean designs to high-quality materials and proven craftsmanship, Rohl kitchen sinks are a great addition to any kitchen. Not to mention, they offer accessories made specifically for Rohl kitchen sinks to better change the way you work in the kitchen.