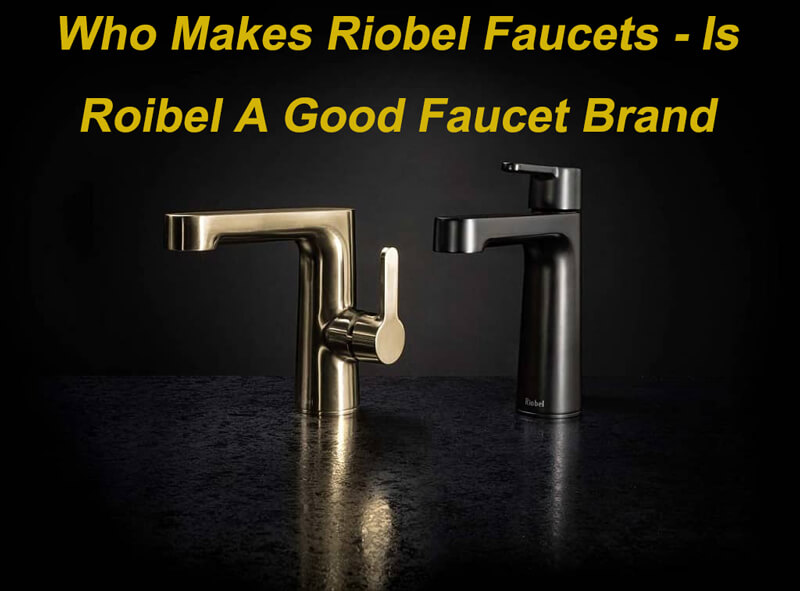 When it comes to choosing faucets for your kitchen or bathroom, the options can be overwhelming. With numerous brands vying for your attention, it's essential to do your research and find a reputable and reliable brand. Riobel is one such brand that has gained popularity in the faucet market. In this post, we will explore who makes Riobel faucets and whether Riobel is indeed a good faucet brand.
Who Makes Riobel Faucets

Riobel is a Canadian company that was founded in 1995 by Mario Bélisle and Paul Charest. The company's headquarters are located in Saint-Jérôme, Quebec, Canada. From its inception, Riobel has been focused on creating high-quality faucets that combine cutting-edge technology with contemporary design aesthetics. Over the years, the brand has expanded its product lineup to include a diverse range of faucets and shower systems, garnering attention from homeowners and industry professionals alike.
Riobel's Commitment to Quality
One of the critical factors that make Riobel stand out as a faucet brand is its commitment to quality craftsmanship. The company prides itself on using premium materials, precision engineering, and rigorous testing to ensure their faucets meet the highest standards. Riobel's faucets are made from solid brass, a durable and corrosion-resistant material that ensures longevity and reliability.
Additionally, Riobel faucets are subjected to multiple quality checks throughout the manufacturing process. This attention to detail helps maintain consistency in the product's performance and lifespan. Customers can rest assured that they are investing in a well-crafted faucet that will serve them well for years to come.
Design and Innovation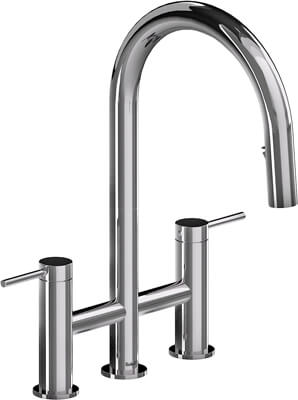 Riobel faucets are renowned for their elegant and contemporary designs. The brand collaborates with top designers to create faucets that not only function flawlessly but also enhance the aesthetics of any space. Whether you prefer sleek and minimalist styles or more elaborate and ornate designs, Riobel has a wide array of options to cater to diverse tastes.
In addition to design, Riobel has been at the forefront of incorporating innovative features into their faucets. From advanced ceramic disc cartridges that provide smooth and precise operation to eco-friendly water-saving technologies, Riobel is constantly seeking to improve the user experience.
A Diverse Range of Products
Another aspect that adds to Riobel's appeal is the extensive range of products they offer. They provide faucets for both kitchen and bathroom applications, including sink faucets, shower systems, tub fillers, and more. This diversity allows customers to maintain a consistent design theme throughout their home while enjoying the reliability and quality associated with the Riobel brand.
Customer Satisfaction and Warranty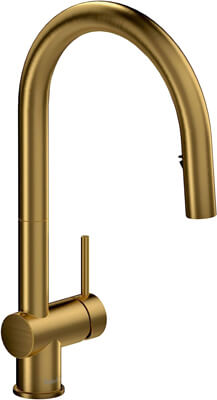 Customer satisfaction is a key priority for Riobel, and the brand has garnered positive reviews from users worldwide. Customers often praise Riobel faucets for their smooth operation, durability, and overall performance. The brand's dedication to customer service and support further enhances its reputation in the market.
Riobel stands behind the quality of its products by offering a limited lifetime warranty on most of its faucets. This warranty demonstrates the brand's confidence in the durability and reliability of their products, giving customers peace of mind in their purchase.
Is Riobel a Good Faucet Brand
Based on the factors discussed, Riobel is undoubtedly a good faucet brand. Their commitment to quality, innovative designs, and diverse product range have earned them a positive reputation in the industry. The brand's Canadian origins and use of premium materials are additional indicators of the brand's reliability and dedication to creating exceptional faucets.
However, as with any product, individual experiences may vary, and it is always wise to read customer reviews and seek professional advice before making a purchase decision. Factors such as budget, specific requirements, and personal preferences should also be taken into account when choosing the right faucet for your home.
Conclusion
In conclusion, if you are looking for a well-crafted and stylish faucet for your kitchen or bathroom, Riobel faucet is undoubtedly worth considering. Their focus on quality, design, and customer satisfaction makes them a reputable brand in the faucet market. Whether you're renovating your home or building a new one, Riobel faucets have the potential to elevate the look and functionality of your space, making your daily routines more enjoyable and convenient.