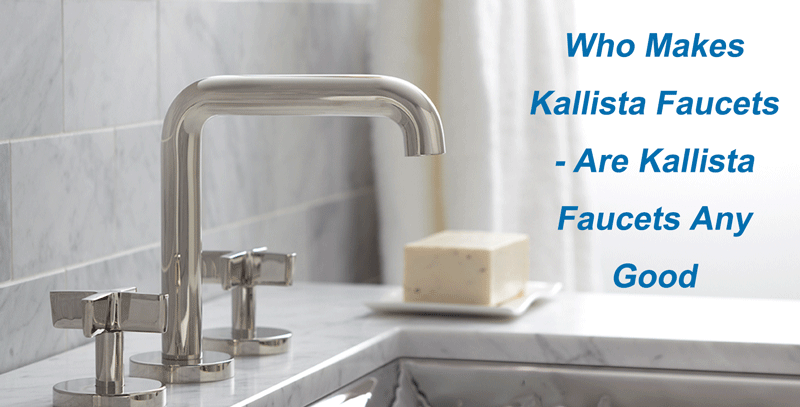 When it comes to luxury faucets, Kallista is a brand that often stands out. Known for its exquisite designs and high-quality craftsmanship, Kallista has been a trusted name in the industry for several decades. However, many people wonder who makes Kallista faucets and whether they are truly worth the investment. In this post, we will delve into the origins of Kallista and explore the reasons why their faucets are considered top-notch.
Who Makes Kallista Faucets
Kallista was established in 1979 and quickly gained recognition for its commitment to innovative design and superior craftsmanship. What sets Kallista apart from other faucet manufacturers is its affiliation with the Kohler Company, a well-known and reputable brand in the plumbing industry. Kallista operates as an independent brand within the Kohler family, leveraging Kohler's expertise and resources to create faucets that embody both timeless elegance and cutting-edge technology.
Craftsmanship and Design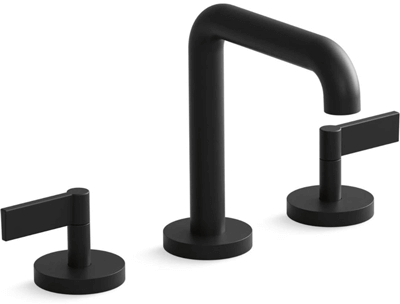 Kallista faucets are renowned for their meticulous attention to detail and exceptional craftsmanship. Each faucet is meticulously handcrafted by skilled artisans who take pride in their workmanship. The company's commitment to using only the finest materials is evident in every piece they create. From solid brass to stainless steel, Kallista faucets are constructed with durability and longevity in mind.
In terms of design, Kallista faucets showcase a blend of classic and contemporary styles. Whether you prefer sleek and minimalistic lines or intricate and ornate detailing, Kallista offers a wide range of designs to suit various aesthetics. The company collaborates with renowned designers and architects to create faucets that are not only functional but also serve as beautiful focal points in any space.
Innovation and Technology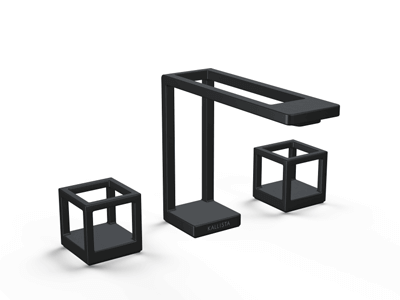 Kallista faucets are not just visually appealing; they also incorporate innovative features and cutting-edge technology. The brand continuously strives to improve the functionality and performance of its products, embracing the latest advancements in the plumbing industry. From touchless activation to water-saving mechanisms, Kallista faucets are designed to enhance the user experience while promoting sustainability.
Quality Assurance and Customer Service
One of the key factors that contribute to Kallista's reputation is its unwavering commitment to quality assurance. Each faucet undergoes rigorous testing and inspection to ensure that it meets the highest standards of performance and durability. Kallista's dedication to quality is further exemplified by its generous warranty policy, which provides peace of mind to customers who invest in their products.
Moreover, Kallista takes pride in its exceptional customer service. The brand recognizes that purchasing luxury faucets is an investment, and it strives to provide personalized assistance and support to its customers. Whether you need help with product selection, installation, or maintenance, Kallista's knowledgeable and responsive customer service team is there to assist you every step of the way.
Conclusion
In answer to the question of who makes Kallista faucets, it is evident that the brand is backed by the esteemed Kohler Company, which lends its expertise and resources to ensure the excellence of Kallista's products. When it comes to the quality, craftsmanship, and design of Kallista faucets, they are widely regarded as exceptional and are highly sought after in the luxury plumbing market.
Kallista faucets stand out due to their meticulous craftsmanship, innovative technology, and dedication to customer satisfaction. From their exquisite designs to their use of premium materials, Kallista faucets are built to last and add a touch of elegance to any space. While they may come with a higher price tag, the investment in a Kallista faucet is rewarded with durability, performance, and timeless beauty.
If you are in search of a faucet that combines aesthetics, functionality, and superior quality, Kallista is certainly a brand worth considering. With its rich heritage, commitment to excellence, and impeccable customer service, Kallista continues to be a leader in the luxury faucet market, leaving customers satisfied with their choice for years to come.