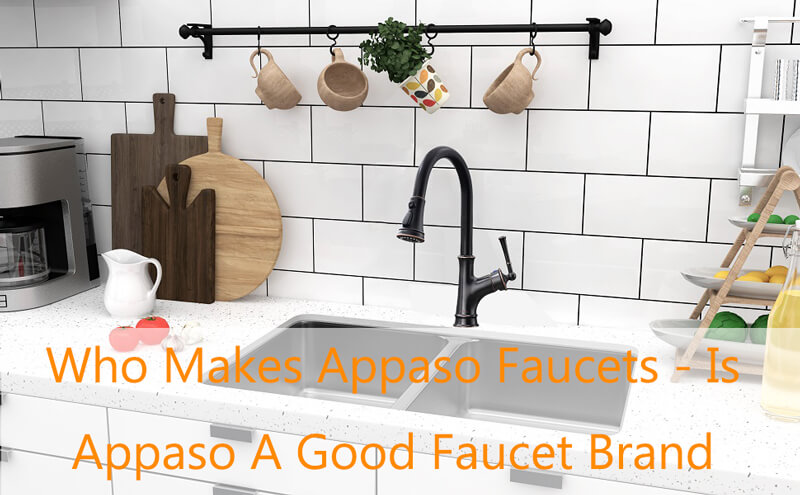 Appaso is a well-known brand in the faucet industry that has made a name for itself by offering high-quality, stylish, and affordable kitchen and bathroom faucets. But who makes Appaso faucets, and are they a good faucet brand? In this article, we will delve into the history and reputation of Appaso faucets to help you decide if they are the right choice for your home.
History of Appaso Faucets – Who Makes Appaso Faucets

Appaso is a brand of faucets that is owned and operated by the Guangdong Qunying Sanitary Ware Co., Ltd. This company was founded in 1996 and is located in Guangdong, China. Since its inception, the company has focused on producing high-quality plumbing products, including faucets, showerheads, and bathroom accessories.
Over the years, the company has invested heavily in research and development to ensure that its products are of the highest quality. Today, Appaso faucets are sold in more than 20 countries around the world, including the United States, Canada, Australia, and many European countries.
Quality of Appaso Faucets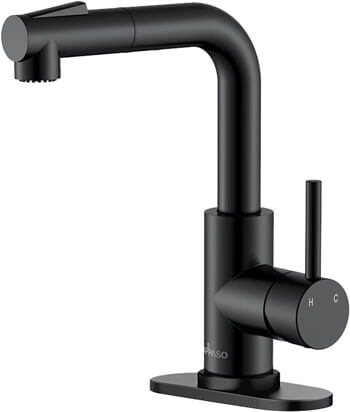 When it comes to the quality of Appaso faucets, the brand has a reputation for producing durable and reliable products that are built to last. Each faucet is made with high-quality materials, such as solid brass and stainless steel, to ensure that it can withstand daily wear and tear.
Appaso faucets also feature ceramic disc valves, which are known for their long lifespan and leak-free operation. This type of valve is also less prone to wear and tear, which means that the faucet will remain functional and easy to use for many years to come.
In addition to being made with high-quality materials, Appaso faucets are also designed to be easy to install and maintain. Many of their products come with detailed installation instructions and all the necessary hardware, so you can easily install them yourself. This can save you time and money, as you won't need to hire a plumber to install your new faucet.
Style and Design of Appaso Faucets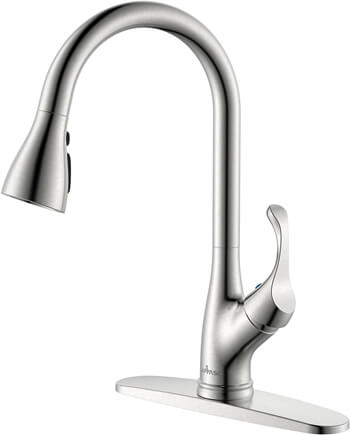 Another area where Appaso faucets excel is in their style and design. The brand offers a wide variety of faucet styles, from traditional to modern, to suit any home decor. They also come in a range of finishes, including chrome, brushed nickel, matte black, and oil-rubbed bronze, so you can choose a style that complements your kitchen or bathroom.
Appaso faucets also feature innovative designs that make them stand out from the crowd. For example, their pull-down kitchen faucets feature a magnetic docking system that keeps the spray wand securely in place when not in use. This prevents the wand from drooping over time, which can be a common issue with other brands of pull-down faucets.
Customer Service and Warranty
Finally, when it comes to customer service and warranty, Appaso faucets are known for their excellent support. The brand offers a limited lifetime warranty on all of its faucets, which covers defects in materials and workmanship. If you experience any issues with your faucet, the company's customer service team is available to help resolve the issue promptly and efficiently.
In addition to their warranty, Appaso faucets also come with a 90-day money-back guarantee. If you're not satisfied with your faucet for any reason, you can return it within 90 days for a full refund. This gives you the peace of mind to try out an Appaso faucet without worrying about getting stuck with a product that doesn't meet your needs.
Conclusion
Overall, Appaso faucets are a good choice for homeowners who are looking for high-quality, stylish, and affordable plumbing products. The brand has a solid reputation for producing durable and reliable faucets that are built to last. With a wide range of styles and finishes to choose from, you're sure to find an Appaso faucet that fits your personal taste and complements your home decor.
One of the things that set Appaso faucets apart from the competition is their attention to detail. From the magnetic docking system in their pull-down kitchen faucets to the ceramic disc valves used in all their faucets, Appaso pays attention to the little things that make a big difference in terms of functionality and durability.
Furthermore, the brand's commitment to customer satisfaction is evident in their generous warranty and money-back guarantee. This shows that they stand behind their products and are confident in their ability to meet the needs of their customers.
In conclusion, if you're looking for a good faucet brand that offers high-quality, stylish, and affordable products, Appaso is definitely worth considering. Their reputation for durability, reliability, and innovation, coupled with their excellent customer service and warranty, make them a top choice for homeowners looking to upgrade their kitchen or bathroom faucets.