Kitchen And Bath. Kitchen And Bath Headlines.
In the second half of the year, foreign bathroom enterprises have launched new products. With health needs, a number of enterprises to increase the smart bathroom research and development efforts, Kohler, and up to the shelves of the new contactless faucet, some companies launched a toilet to detect the frequency of health products. In addition, bathroom products show a greater cross-border characteristics, such as a combination of bathroom cabinets and cabinets launched by companies, some companies will play bathroom cabinets into the dressing table. From these new products, it seems that bathroom products are becoming more high-tech and user-friendly, and are playing an increasingly large role in home life.
Intelligent Bathroom
Kohler
Non-Contact Induction Faucet
The neo-pneumonia epidemic has ushered in a new wave of development opportunities for contactless bathroom products, and this year Kohler has also launched a contactless smart faucet, the "Mayak Household Sensor Faucet", which can be used touch-free for hand washing, cooking and household cleaning. With its sensitive sensor, water comes out with a simple wave of the hand, and with a duration of four minutes, it can be used to wash hands in the "seven-step" cleaning process. This thoughtful product is also easy to install, with multiple models available and no need to make additional holes in the basin, and no need to reserve a potential for long-lasting use with a AA5 battery.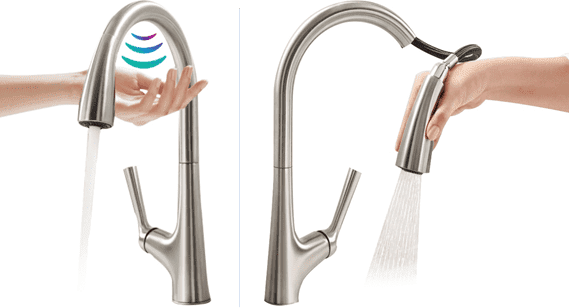 DELTA
Voiceiq Technology
This system can be used on several faucet products, users can directly tell the faucet to turn on the water, then the water will start to flow, and when using soap, the faucet will automatically turn off for 20 seconds, and then turn on again for 10 seconds when you need to flush the water. Rinse. In addition, the user can make specific requests such as "Pour me a glass of water" and the faucet will do so automatically on cue.
Toto
Bathing App For Whole Bathroom
TOTO launched a bathroom app for the Japanese market on September 1, supporting products that can be operated through the accompanying app, such as using the app to control the bathtub to self-clean before going home, turning on the heating early, draining the water early, etc., as well as setting specific operations to be performed automatically at specific times. It is reported that a number of TOTO's mainstream bathroom series can be controlled by the APP or the corresponding remote control.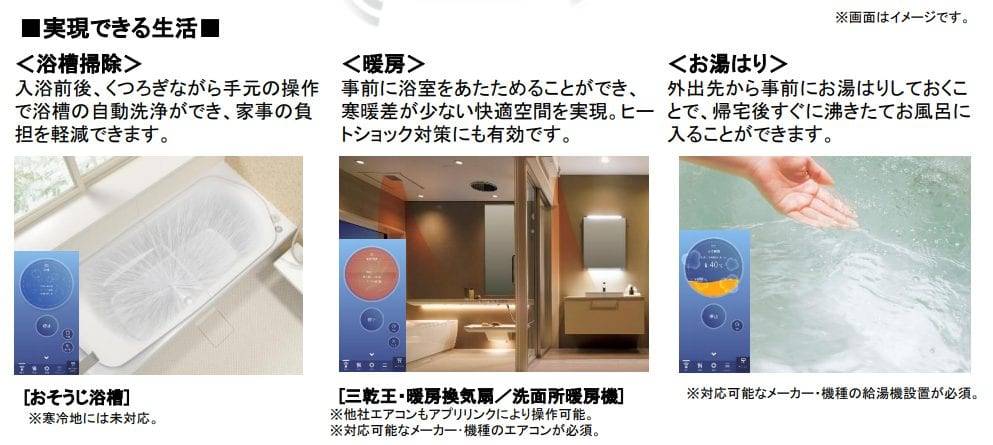 NITTO CERA
Omu
NITTO CERA, a Japanese bathroom company, has recently launched a smart product called "omu", which can be placed in the toilet tank to sense the water consumption of the toilet and reflect it on the mobile app in real time. To use the app, you need to install the app on your parents' and your own phones, with your parents' phone as the transmitter and your own phone as the receiver. The product also generates a toilet history to visualize the number of times a person has used the toilet, as well as reporting to the user at the end of the day on how the day went.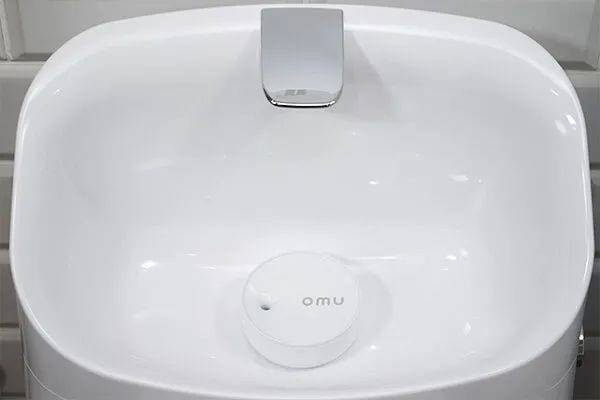 Faucet Shower
Grohe
Rains Smart Activation Shower
The new Grohe Smart Activated Hand Shower is easy to switch between the refreshing Rain Shower, the relaxing Smart Activated and Radical with the controls on the back, and is available in 130mm or 150mm sizes. For both rain and shine, Grohe's quick lock function prevents you from getting wet again, a small detail that will make you feel better too.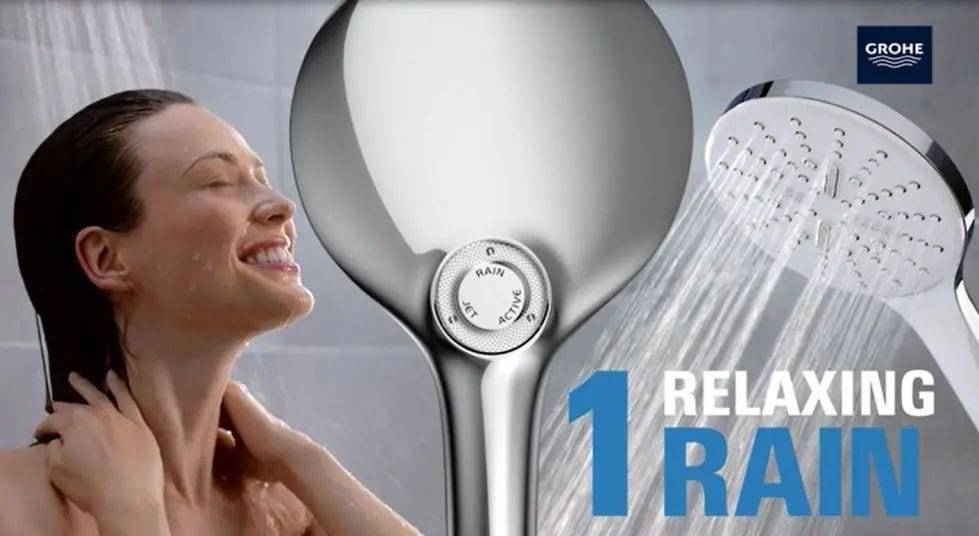 Moen
Nebia Shower System
Moen's recently launched Rainshower System, which uses patented spray technology to create twice the water coverage through atomization, is capable of saving up to 45% of water compared to conventional showers. Users can move the shower up and down to suit different heights and showering habits, and a wall jet hole provides a spa-like experience. The product is both environmentally friendly and form-focused, with a circular shape that is both technical and futuristic, making for a more enjoyable showering experience than traditional showerheads.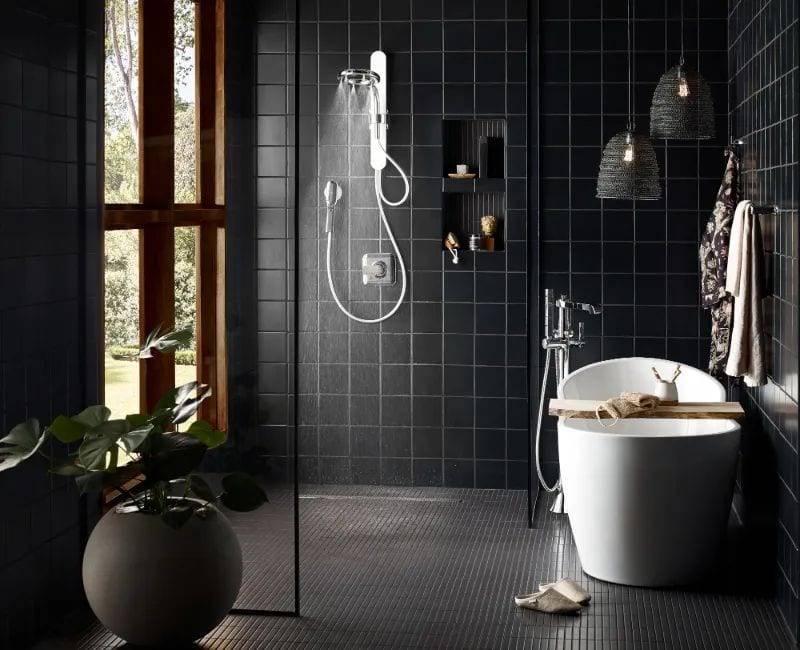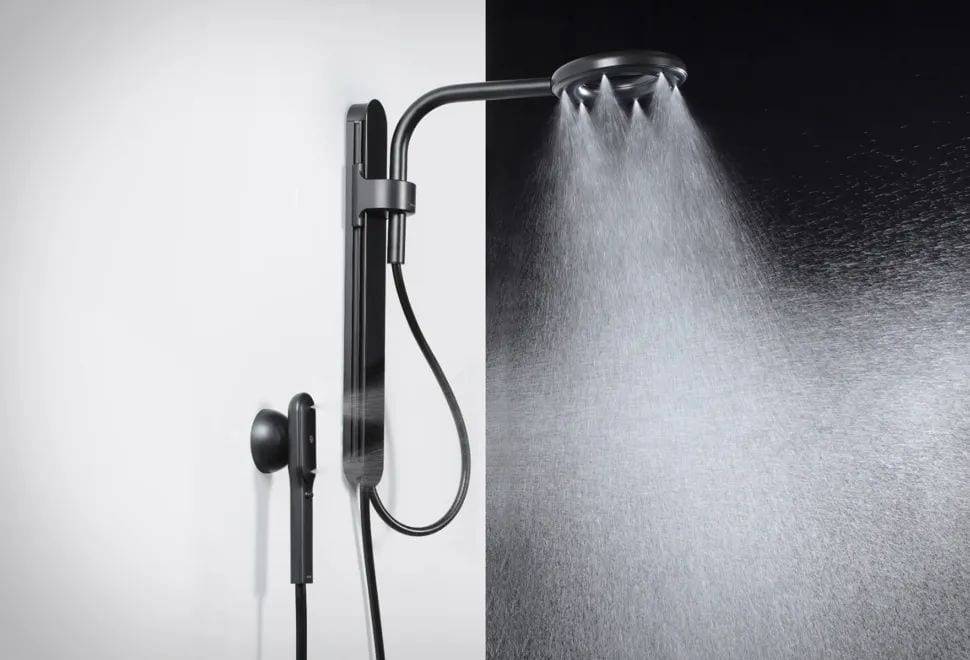 Bradley
Washbar
American bathroom brand Bradley recently launched a product that combines soap, hand washing and drying functions in one, and named it WashBar. Each function is equipped with corresponding icons and LED indicators, with the overall design, presenting a full sense of technology.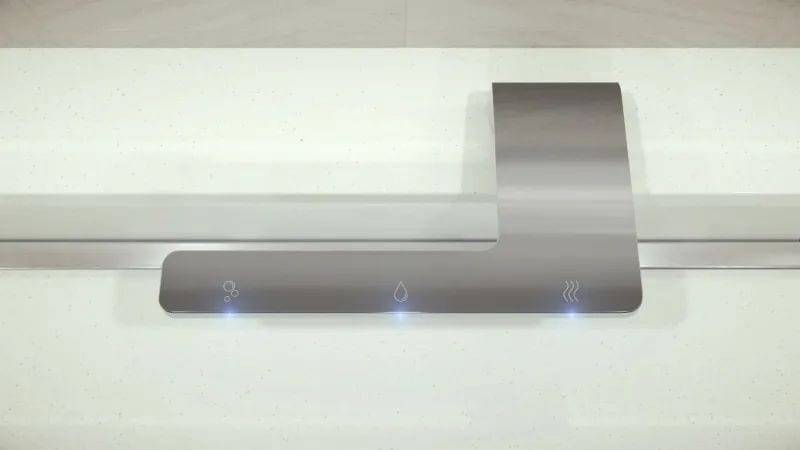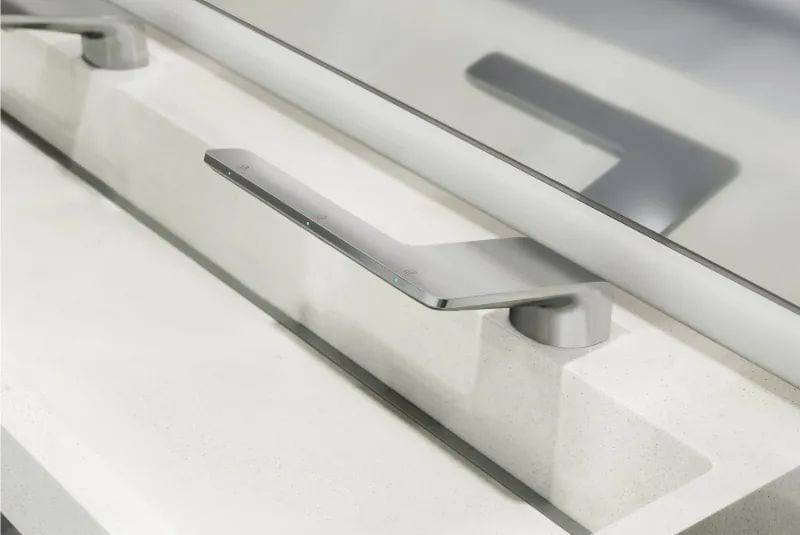 Kludi
BOZZ Series Faucet
Kludi has upgraded its BOZZ range of taps this year, once again sublimating the simple lines and classic proportions of the taps to achieve the right balance and slimming. The faucet is available in three heights to match different basins, while the slender extension of the wall-mounted style further enhances the elegant atmosphere of the space and lifestyles. The new BOZZ collection has a matte obsidian black surface with a delicate texture and a matte finish that hides a cool metallic light, bringing a sense of mystery and warmth.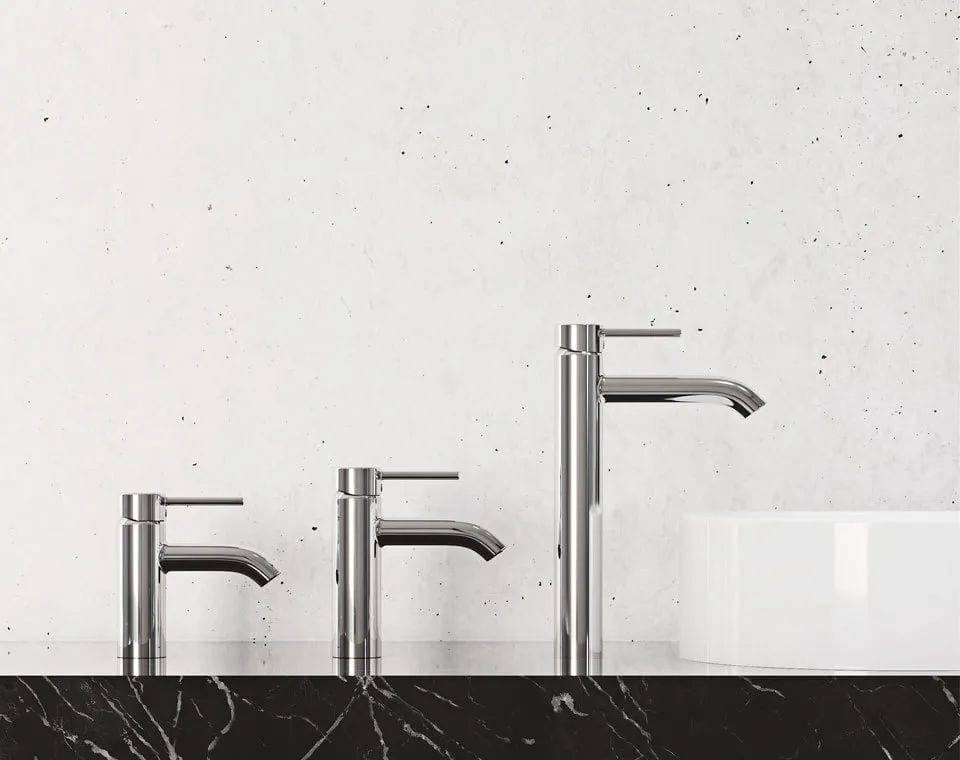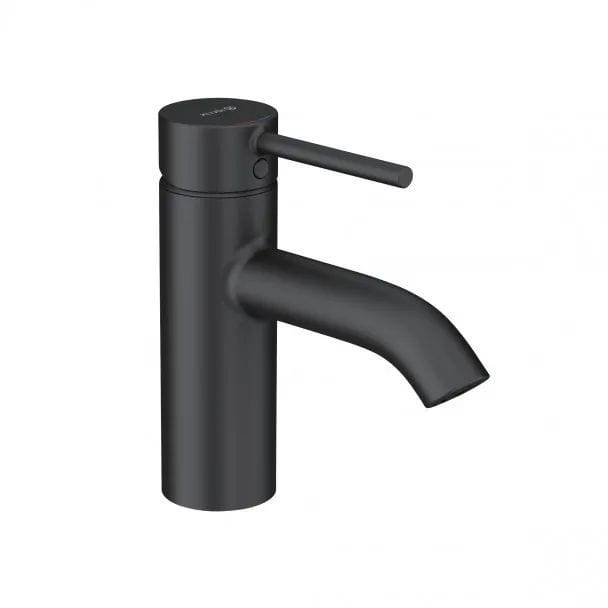 Kallista
Central Park West Collection
Kallista, Kohler's high-end faucet brand, is launching its "Central Park West" collection in the fall, which includes everything from faucets to pendants. The designers intentionally distilled details from historical objects, such as an early 20th-century product jig, and adjusted them to fit the collection. The letters C and H, representing hot and cold water, are enlarged on the two handles to emphasize the attention to detail.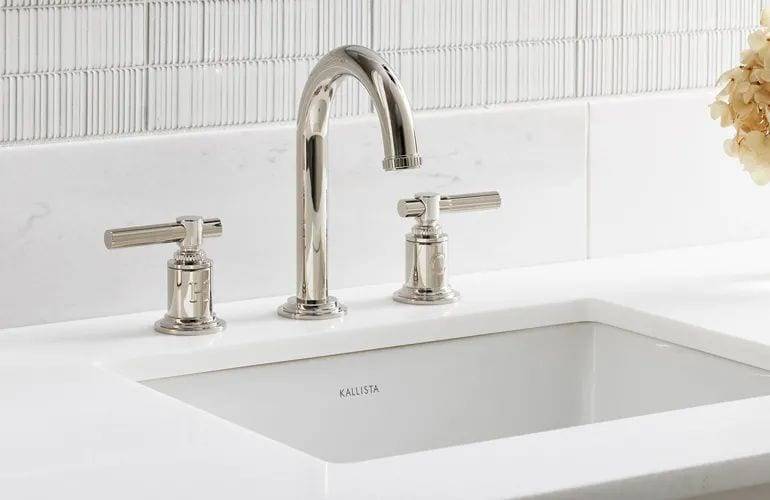 Bathroom Cabinet, Washbasin
Villeroy & Boch
Antheus Bathroom Cabinets
Villeroy & Boch has recently shelved the Antheus bathroom cabinet series, which is a typical Bauhaus style product with a focus on simplicity and practicality. At the same time, it is a product that concretizes luxury, providing a large capacity, multi-category storage space, which can store jewelry, cosmetics and other objects. In addition to bathroom cabinets, the Antheus collection also includes sinks, toilets and mirrors.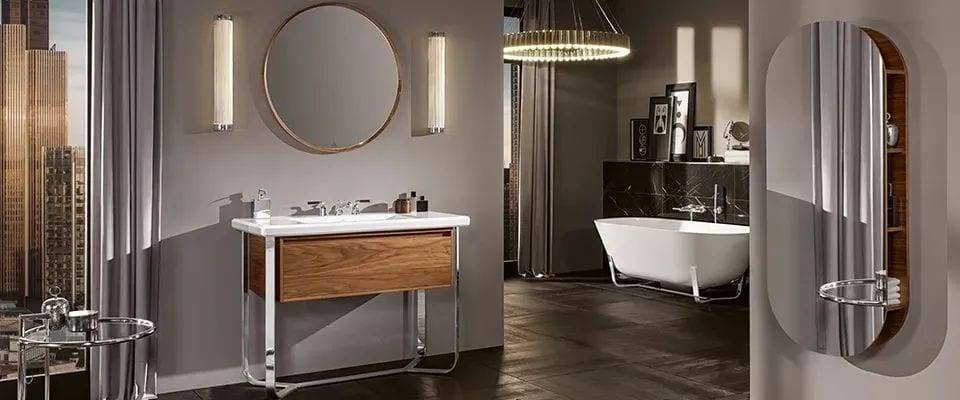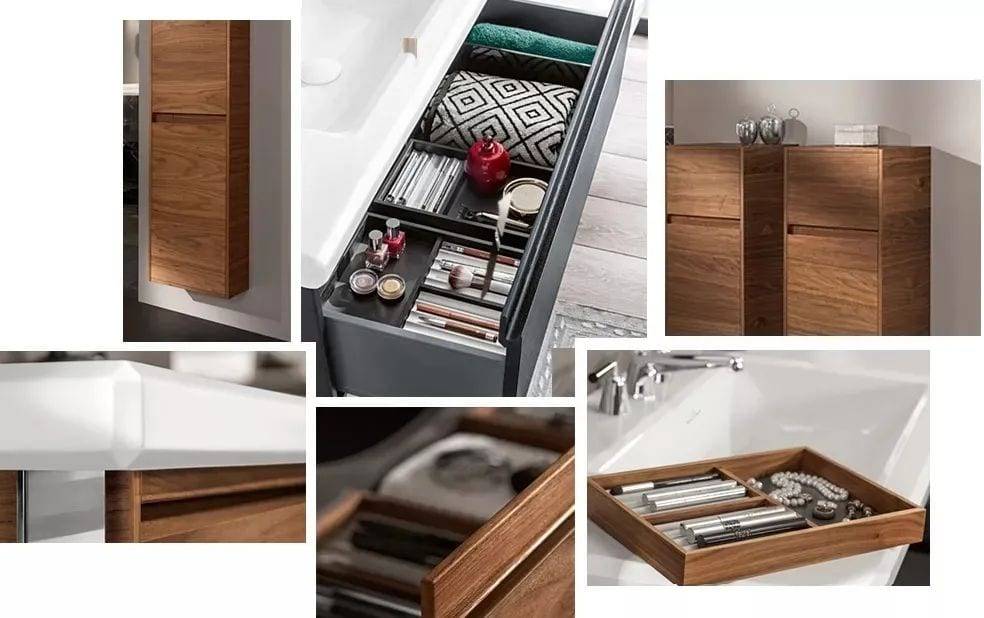 HEWI
Modular Basin
At a time when the custom home craze is sweeping the world, German bathroom brand HEWI again put forward new ideas on bathroom customization, launching a modular basin products. Users can choose accessories according to individual needs, including towel racks, brackets, etc., to ensure that common objects are within reach. In addition, the slim design of the basin is a key feature of this product.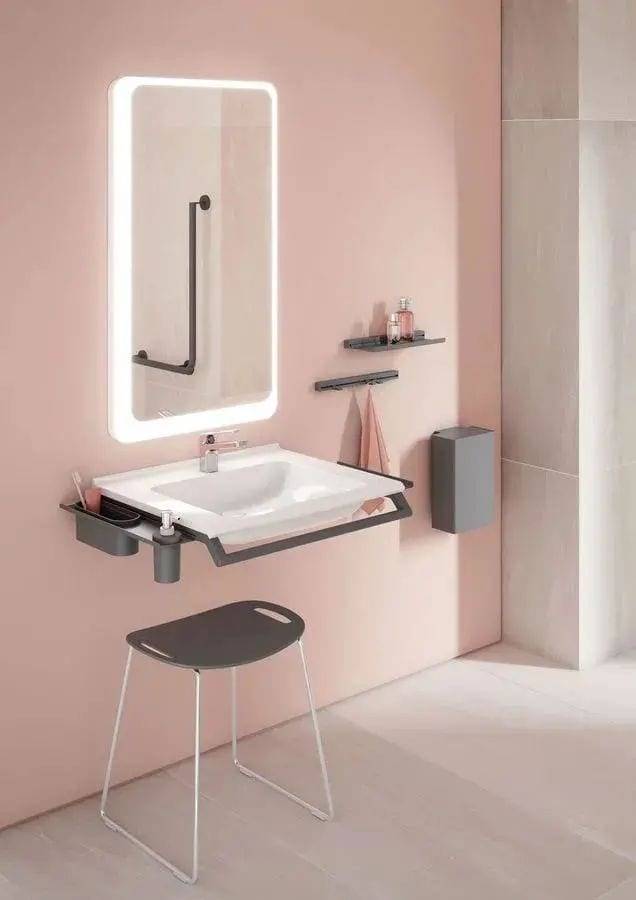 Housetec
MK Series
Housetec, a Japanese kitchen and bathroom company, has recently launched the MK Series, a product that combines kitchen countertops and bathroom cabinets in one, allowing users to enjoy convenience even in smaller spaces. The new product also offers more customization options, such as a mirror cabinet or a shelf for small items. The doors are also available in a variety of colours to suit different kitchen or bathroom spaces.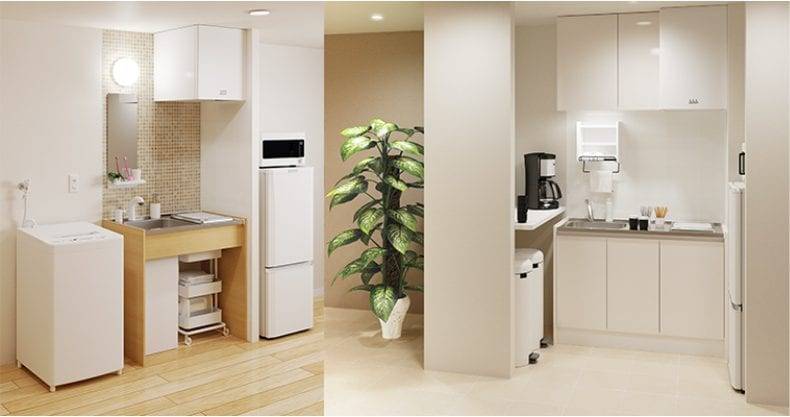 Bravat
Lodloyd Bathroom Cabinet
Bravat bathroom new products launched in 2020, the appearance of the grunge gray to join the collision color gold strips decorative, elegant without losing fashion. Process in strict compliance with national environmental standards E1, the cabinet is made of multi-layer solid wood, melamine veneer treatment, which can effectively extend the life of the woodwork bathroom cabinet; wall-mounted master cabinet overhanging design, isolated wet space, easy to mop the floor; 1250 degrees high temperature ceramic firing basin, glaze clean and smooth, not easy to stain; high-definition precision mirror imaging clear, clever use of space behind the mirror, flexible storage, exquisite and tidy.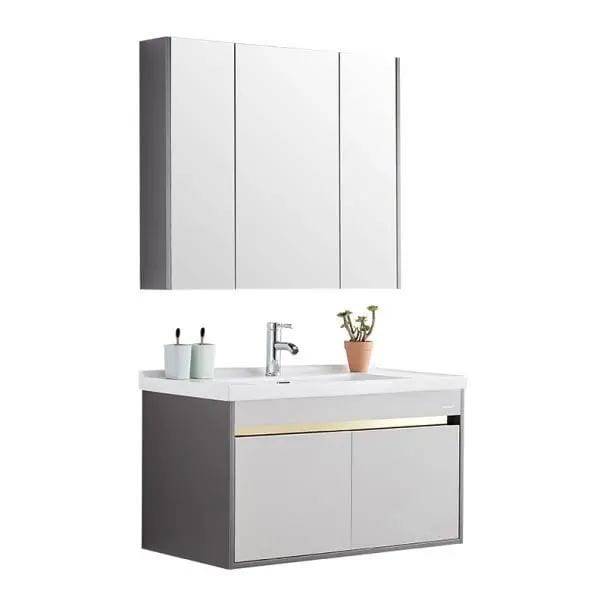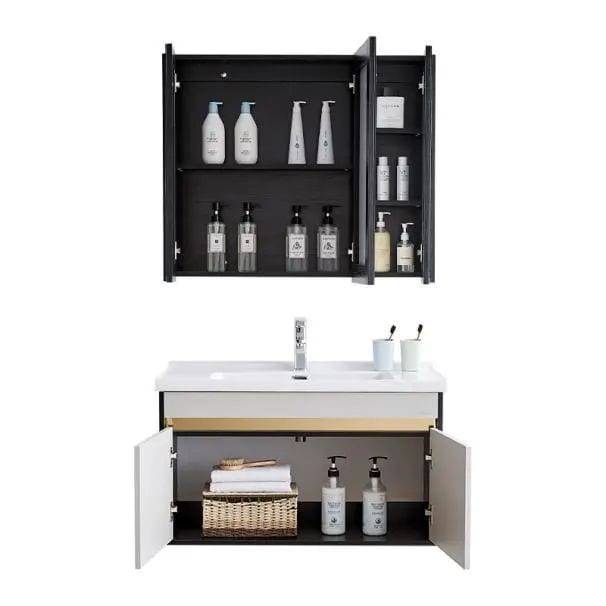 Special Products
Inaxinax
S400 Series Suites
Japanese architecture excels at creating unparalleled beauty through the subtle use of light and shadow, and the INAX Inax S400 series of suites brings this art to the bathroom space. The suite's toilet is made of INAX Inax's unique "Water Porcelain Super Clean" ceramic technology, which has a smooth, scratch-resistant surface to prevent the formation of scale and stains, and requires only simple daily cleaning, so it can be as bright as new; the design of the basin makes greater use of square and round "humane curves". ", creating rounded corners, enhance the safety of the bathroom; shower system contains overhead shower and hand shower, the appearance of a soft contour and slightly tensioned, very easy to use, just control the faucet, you can adjust the amount of water flow and temperature. Click here for more details: S400 Suite – A fusion of light and shadow.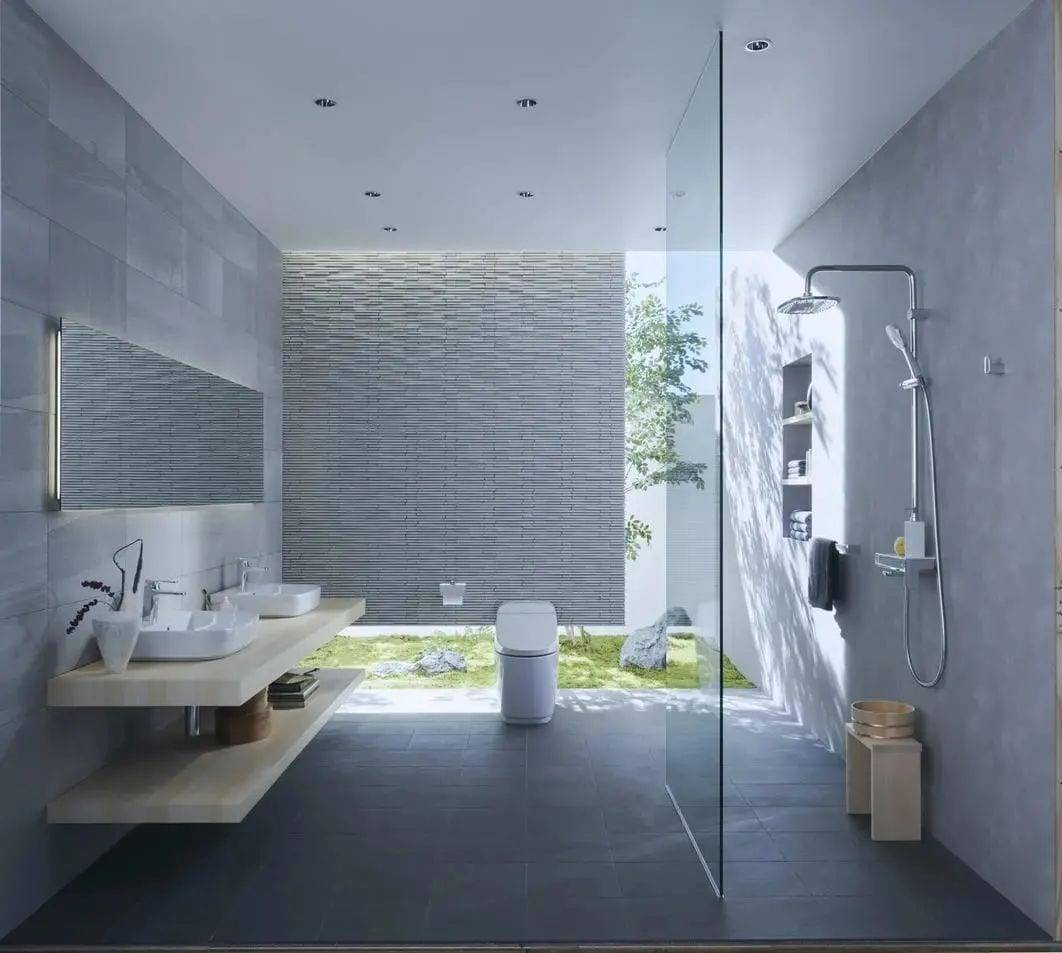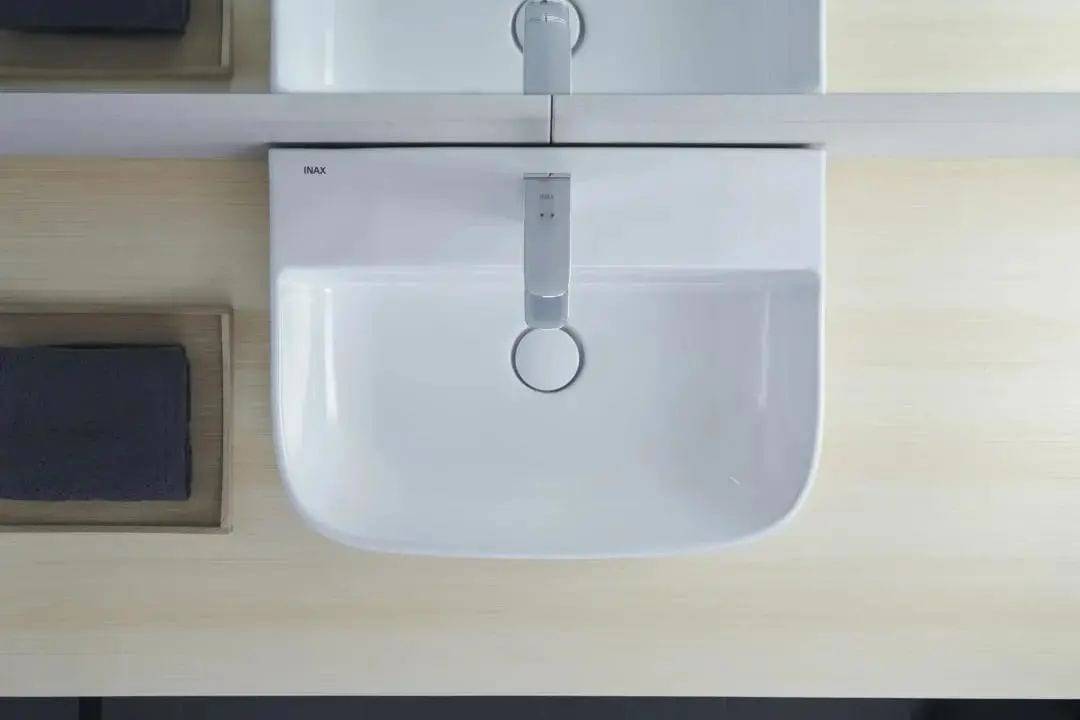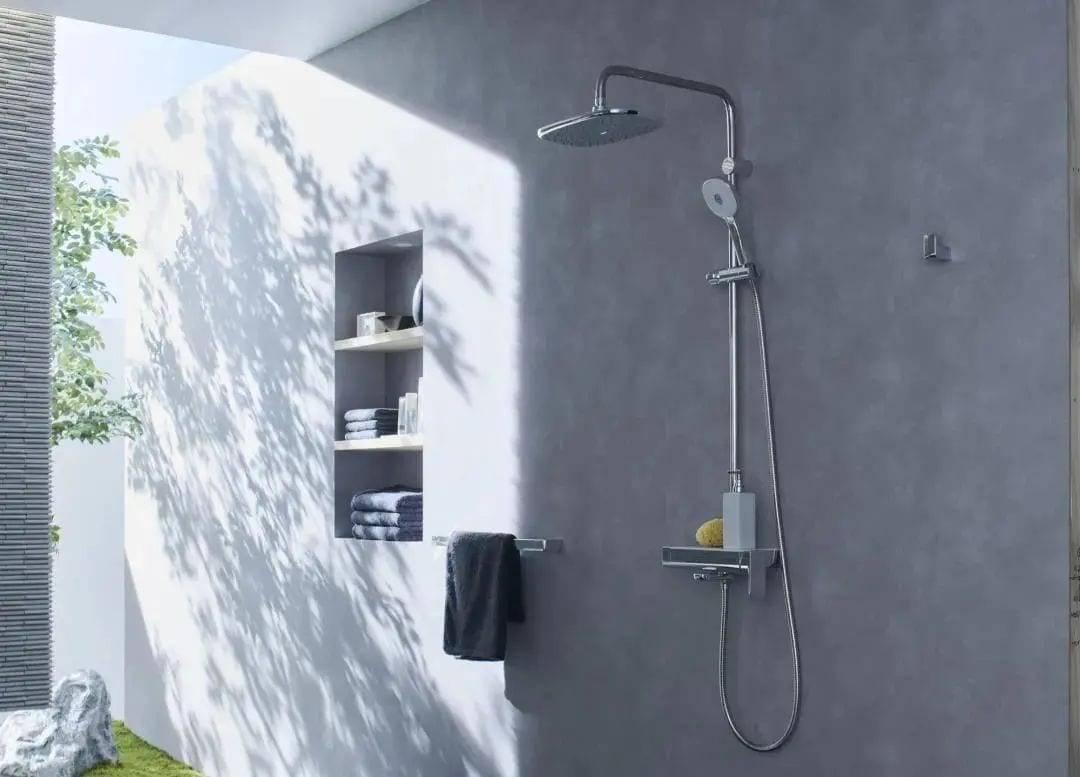 Lixil
SATO Faucet
In recent years, Lixil has been pushing SATO toilets for the Southeast Asian and African markets to help people in these regions with their toilet problems. This year, Lixil is building on that success with the SATO faucet, which can be thought of as a novel handwashing station with room for soap on one side, a reference to neo-coronary pneumonia that Lixil says can be prevented by thoroughly scrubbing hands with soap and citing UNICEF data that 40 percent of the world's population does not have basic handwashing facilities at home. Launched this product.