Peerless Vs Delta Faucets: What Are The Differences?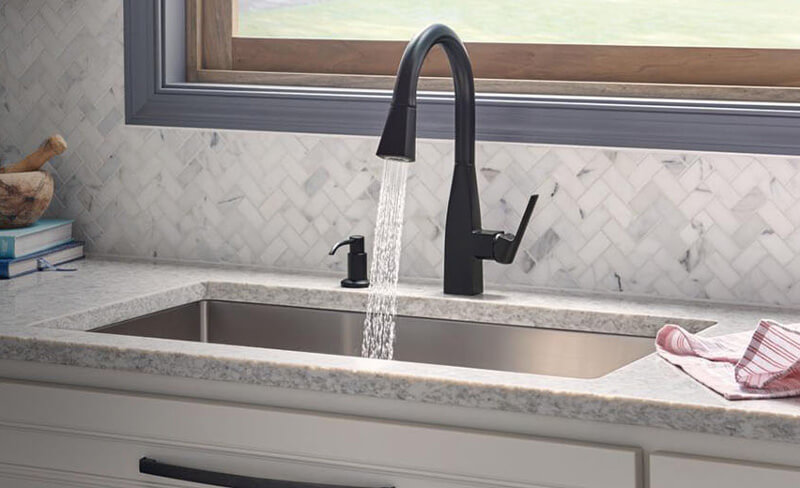 If you're shopping for a new faucet, there are lots of faucet brand available, including Peerless and Delta. When you compare the faucets, you'll notice the differences in pricing, styles, configurations, features, technology, and more. However, you may notice a lot of similarities between Delta and Peerless.
So, is Peerless the same as Delta? What is the difference between Delta and Peerless? This article covers everything you need to know about the notable differences, so keep reading to learn more!
Is Peerless owned by Delta?
Peerless, like Delta, is owned by Masco Corporation. Therefore, they all operate under the same parent company. That said, Peerless is considered part of the Masco product line. Delta has several different product lines: Peerless, Delta and Brizo.
Peerless offers a variety of affordable, budget-friendly designs, and Delta is the next step. Delta offers mid-range prices with a variety of styles and designs of faucets. At the top of the list, you'll find Brizo. Brizo is a luxury line designed by Delta with fancy, expensive faucets.
Where are Peerless and Delta faucets made
Masco Corporation, the parent company of Peerless and Delta, has several manufacturing facilities around the world. Most of the company's factories for these two faucet brands are located in the United States, but it also has one in China.
Are Peerless and Delta faucets interchangeable?
Since Peerless and Delta belong to the same company, these products are interchangeable. Many of the components in these faucets are the same, so you can easily swap out one part for another. That said, the components in a Peerless faucet may not be as high quality as those in a Delta faucet. You can still swap them easily, but they probably won't last as long.
Peerless Vs Delta faucets
Although it's a cheap version of other faucets, Peerless has produced some solid fixtures. These units are well made and actually come with the same lifetime warranty as Delta faucets. So, for the price, a Peerless faucet isn't a bad idea.
That said, you probably won't find the same advanced features in a Peerless faucet as a Delta faucet. Delta is known for its beautiful and innovative designs with various advanced technical features. From touch faucets activated with a simple click to touchless faucets activated with motion, Delta offers some of the most technologically advanced models on the market today.
Despite its lowly status, however, Peerless faucets are well-made and still carry the same lifetime warranty as high-end Brizo and mid-range Delta faucets.
We believe that for the price, the faucets are an excellent value. We would recommend them for even a heavily trafficked bathroom or busy kitchen. The quality is the equal of faucets costing two and even three times the price of a Peerless faucet.
Both faucet brands feature the same warranty, although it is restricted to specific finishes and scenarios. If you're a residential customer, the coverage on both brands is solid. Coverage is considerably more limited for commercial customers.
So, if you're looking for extra bells and whistles from your faucet, the Delta might be the better choice. Although you'll end up paying more for the faucet, you'll get extra tech features that's a bonus. However, if you're not particularly interested in fancy faucets, then a Peerless faucet might serve your needs well. Rather than paying extra cash for features you won't use, the basic design of the Peerless faucet should do the trick.
Which Faucet Should I Buy?
While we can't tell you specifically which faucet is the best for every scenario, we can shed some light on popular models from each brand. These models are highly rated, and for a good reason. So, whether you prefer the basic features of a Peerless faucet or the fancy additions on a Delta faucet, here are a few models to consider.