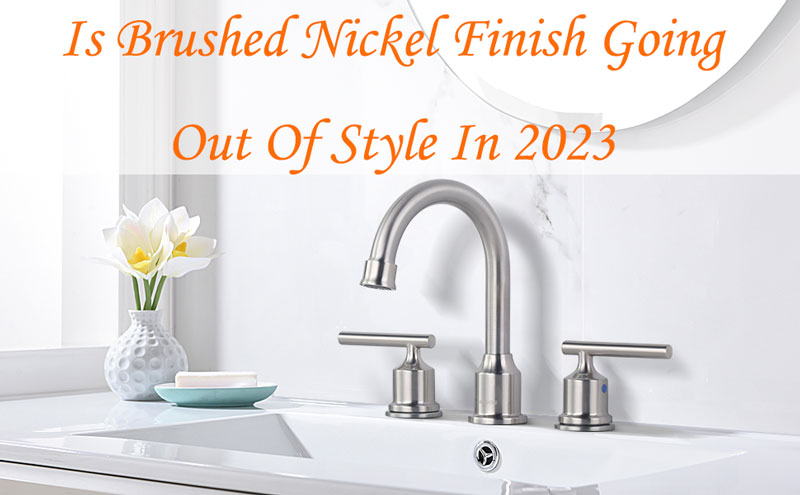 A classic finish of all time, brushed nickel finish is a great choice for kitchen or bathroom hardware. Brushed Nickel is a very versatile finish that will complement a variety of kitchen and bathroom styles. As more and more new finishes have replaced brushed nickel in more homes over the years, brushed nickel seems to be a product of the past. Will brushed nickel finish go out of style in 2023? Or continue to be in style? In this article, we will discuss this and introduce brushed nickel finish from various aspects.
What is brushed nickel finish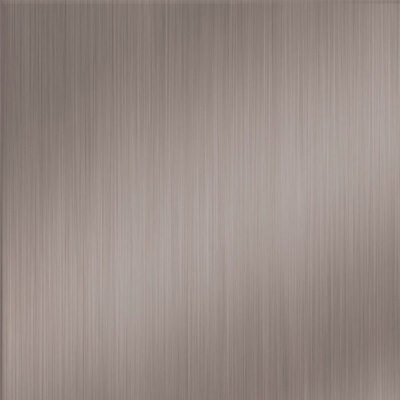 Brushed nickel is a subtler, softer look. Brushed nickel is nickel etched with a wire brush or similar tool, giving the metal a textured appearance. This texture gives brushed nickel a warm tone and creates an interesting interplay of light and shadow on the metal surface. It is a popular finish for a variety of faucet and hardware uses. These lamps have a warm amber undertone that complements warm tones. Many homeowners like to pair brushed nickel with a stark white theme and specific trim options. The brushed nickel finish has a ridged texture and a semi-satin finish. It's neither too shimmery nor too matte, but just right in between. Brushed nickel can be one of the more expensive finish options because the manufacturing process is more involved. To complete the finish, fabricators etch the surface with metal brushes, creating a textured, ridged finish.
Advantages and disadvantages of brushed nickel
Advantages
Very durable
Brushed nickel is very durable, and a typical brushed nickel can last for years without damage.
Easy to match and versatile
Brushed nickel is easy to pair, especially with neutrals like brown, white, black and gray. This finish is perfect for any bathroom theme, be it vintage or contemporary.
Easy to clean and maintain
This finish resists fingerprints, smudges, water spots and washing marks, and is super easy to clean too. Usually do not spend too much thought on maintenance.
Disadvantages
Expensive
Although brushed nickel finishes are relatively inexpensive, they are still, on average, a bit more expensive than polished chrome. Therefore, it may not be suitable for customers with very tight budgets.
Easier to fade
It is important to note that brushed nickel does not tarnish easily. When it does, however, brushed nickel is more prone to tarnish than polished chrome, especially if fixtures are not maintained.
Inconsistent
There is no universal finish for brushed nickel as there may be slight variations between manufacturers. Some may be more satin than others, or may have more brown tones. These small differences can result in an inconsistent bathroom look.
Is brushed nickel finish going out of style in 2023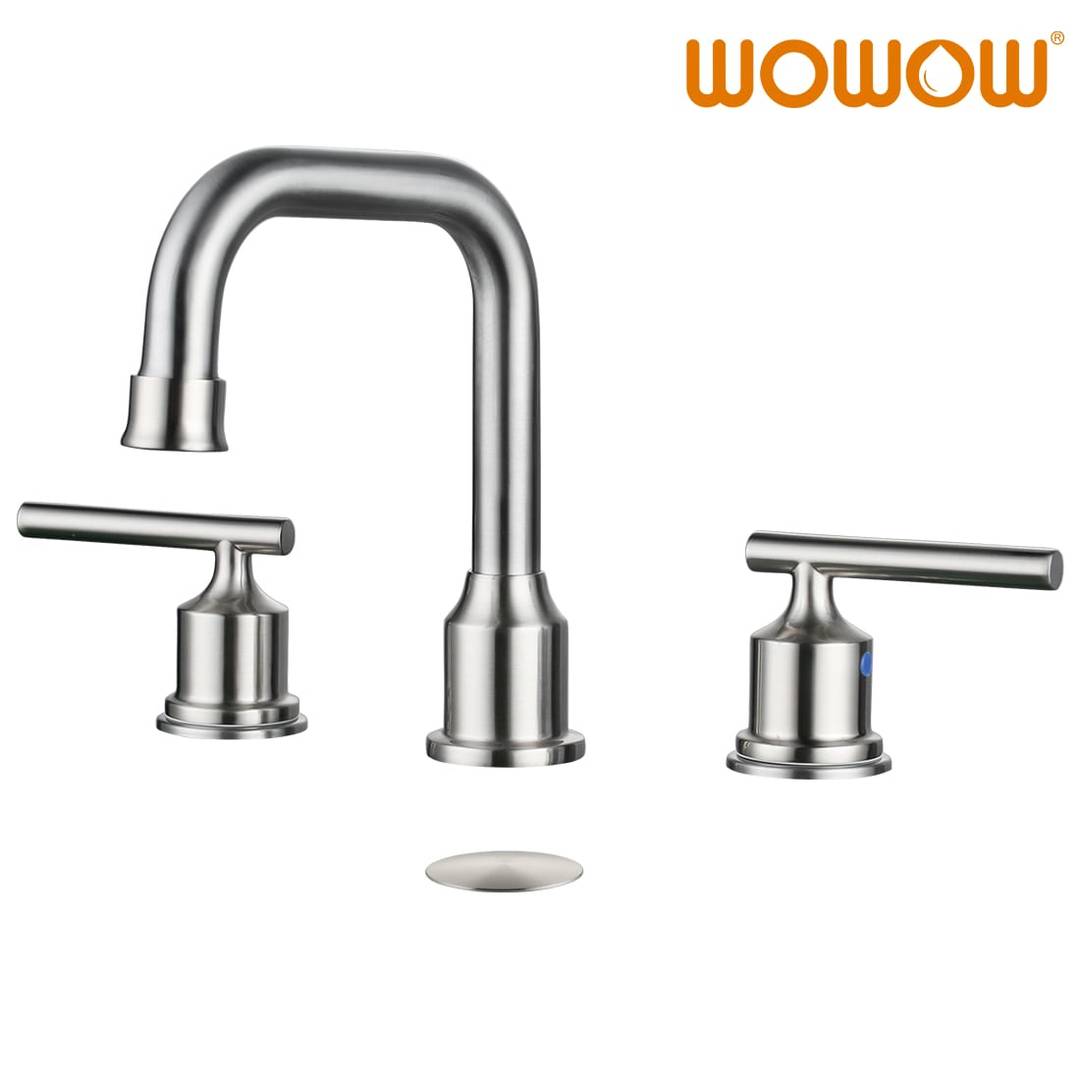 Absolutely not! Brushed nickel finishes aren't going out of style anytime soon, at least not in 2023 . The look of brushed nickel suits a variety of design styles, including traditional, new age contemporary, transitional, and more, making it easy to refresh your home. So today, it is still a popular choice for faucets and other fixtures. While brushed nickel might not be one of the best finishes in 2023, it's safe to say it won't be out of the market.If you are intended to choosing brushed nickel finish, don't worry about it will be out of style!
Frequently Asked Questions (FAQs)
Q1: Is brushed nickel the same as brushed chrome?
No, brushed nickel is not the same as brushed chrome. Brushed chrome has a bluish undertone, while brushed nickel has a warmer undertone. However, they share the same textured surface, but are shaded completely differently.
Q2: How to Keep Brushed Nickel Faucets from Spotting?
To remove light dirt from brushed nickel, dampen a soft cloth with clean water and wipe the surface. If you do this every day, it will remove grime before it builds up on the surface. Another way to clean light dirt from brushed nickel surfaces is to use glass cleaner. Just make sure the glass cleaner doesn't contain ammonia or alcohol.
Q3: Can You Mix Brushed Nickel And Chrome?
Yes, mixing brushed nickel and chrome can be a fun way to add contrast to your kitchen or bathroom. Choose one to be the main hardware color and the other to accent it.
Final thoughts
Brushed nickel is always a winner! Brushed nickel is a very popular type of finish and I don't think brushed nickel will be out of style in 2023. It is very functional and works with almost all cabinet colors and styles as well as stainless steel appliances. It's soft and smooth, and it's likely to complement other fixtures in your home. Although it is not very prominent, it can always be your choice that you will not regret.