How to Fix A Stiff Faucet Handle That Hard to Turn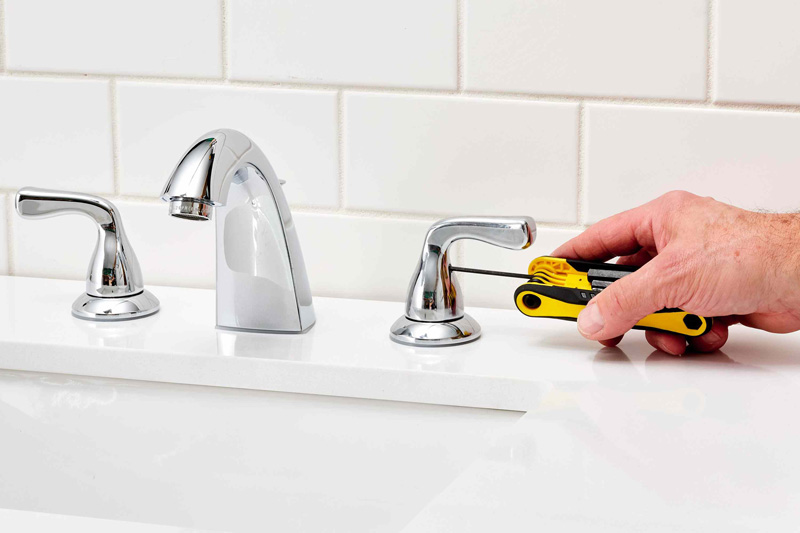 Stiff faucet handles that are difficult to turn can quickly become problematic. Fixing a stubborn faucet handle is something you need to do early, as it can get stuck and prevent you from getting water. Whether it's a kitchen faucet or a bathroom faucet, a stuck faucet can quickly become a problem. Fortunately, it is not a difficult task to fix a stiff faucet handle. In this post, we will show you how to how to fix a stiff faucet handle that hard to turn without further ado.
Why is it so hard to turn the faucet handle?
Faucet handles can be difficult to turn for several reasons. One of the culprits is that deposits pile up and start causing problems. Another possible cause lies in the faucet's cartridge, which eventually creates a problem that makes the faucet handle difficult to turn. Whether you're dealing with a single-handle ro double-handle faucet, it shouldn't be too complicated to solve the problem.
How to fix a stiff faucet handle
Here are some tips to help you loosen a hard-to-turn faucet and prevent it from getting stuck in the future. Loosen faucets are the many plumbing solutions you need to maximize the life and performance of your home plumbing system.
Use the right tools
Faucets have become difficult to turn due to buildup of mineral deposits or problems related to faucet cartridges.
Whatever the reason, you need a few items to make sure you can fix the problem and get your faucet working.
Some common items used to loosen hard-to-turn faucets include plumber's grease, adjustable wrenches, Allen wrenches, tongue and groove pliers, and Phillips and flat-blade screwdrivers.
The pliers can accommodate nuts of various sizes, and having multiple screwdrivers prevents problems associated with damaged screw heads when repairing faucets.
Sourcing the right parts
The right parts can easily loosen hard-to-turn faucets. You'll need to find the brand name on your existing faucet in order to find a part that matches it.
With so many faucet manufacturers, it's even more important to have the right parts before you start repairing your faucet.
If you can't find the brand of your faucet, take a photo and show it to the staff at your local hardware store. This makes it easy to find the parts you need.
Some faucet brands may also require a puller to remove the existing filter element. You may still be able to repair hard-to-turn faucets without this tool, but if you have one on hand, it can make the process easier.
Remove handle and stem
The faucet handle has screws that can be loosened to remove it. The design of your faucet may vary, which is why it is recommended that you use a Phillips screwdriver and a flat head screwdriver as well as an Allen key so you can use any type of screw.
The stem of the faucet will be visible when the handle is removed. Most are held in place by nuts or retaining clips. A pulling tool can be used to remove the stem as it may require a lot of force.
Cleaning and replacing faucet parts
Common forms of debris found in faucets include minerals, metal shavings, and grit. These should be cleaned up with a brush and vinegar.
The threads should be greased and the faucet should be reassembled once the parts are cleaned and replaced.
Faucets that do not use cartridges will have a brass or plastic ball. These can also be pulled out, which will reveal the seat and springs underneath.
Before removing and replacing new parts, make sure your new parts match your existing parts.
These 4 simple tips will help you loosen hard-to-turn faucets. The right plumbing solution can prevent costly repairs.
Knowing the common causes, using the right tools, and replacing and cleaning faucet parts will help you restore the functionality of your home's plumbing.
Summary
In general, it is not a hard task if you use the right tool and follow the right steps to repair the stiff faucet handle. However, if your faucet is still behaving badly, you should call a plumber to fix the problem before it causes permanent damage.