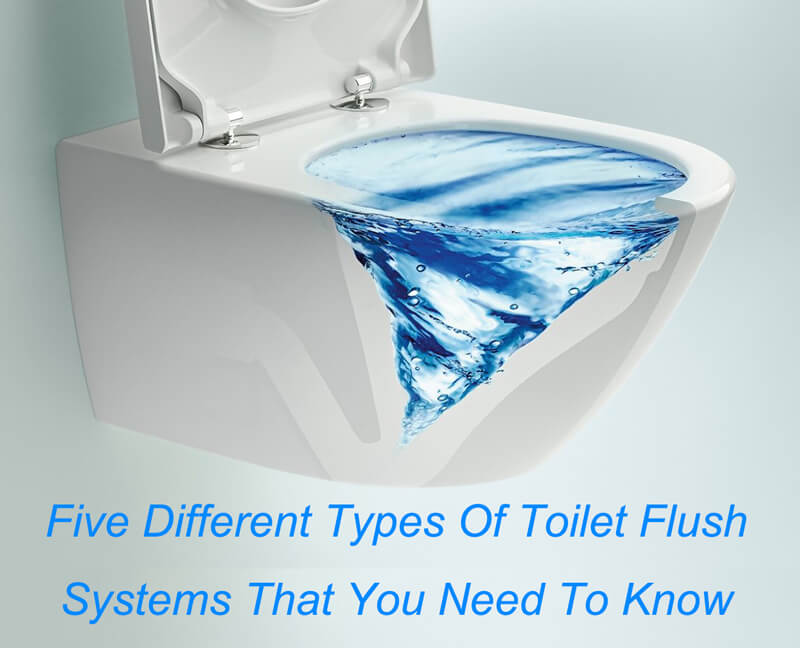 Toilet flush systems are an integral part of our daily lives, ensuring proper waste disposal and maintaining hygiene. With advancements in plumbing technology, various types of flush systems have emerged, each with its own mechanism and benefits. In this comprehensive article, we will explore five different types of toilet flush systems, discussing their functionalities, advantages, and considerations.
Different Types Of Toilet Flush Systems
Gravity Flush System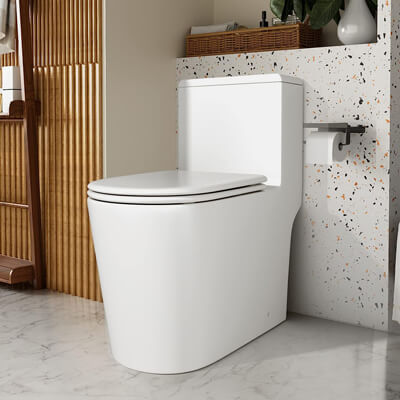 The gravity flush system is the most common and traditional type of flush mechanism. Operating on the principle of gravity, it relies on the weight of water in the tank to create a forceful flush. When the flush lever is pressed, a flapper valve lifts, allowing water to rush from the tank into the bowl, displacing waste. Gravity flush systems are simple, reliable, and cost-effective. However, they tend to consume more water per flush, making them less eco-friendly compared to other options.
Pressure-Assisted Flush System
Pressure-assisted flush systems utilize compressed air or water to enhance the flushing power. These systems have a pressure tank within the toilet tank, storing air or water under pressure. When the flush lever is activated, the pressure is released, propelling water into the bowl with increased force, ensuring a powerful flush. Pressure-assisted systems are ideal for high traffic areas as they minimize clogs and provide efficient waste removal. However, they can be noisier during operation and have a higher upfront cost.
Dual-Flush System
Dual-flush systems have gained popularity due to their water-saving capabilities. These systems feature two buttons or levers, providing users with the option of a partial flush for liquid waste or a full flush for solid waste. The partial flush consumes less water, making it an environmentally friendly choice. By offering different flush volumes, dual-flush systems help conserve water and reduce utility bills. They are commonly found in public restrooms and households striving for sustainable solutions. The versatility and water-saving nature of dual-flush systems make them a desirable choice for those concerned with environmental impact.
Flushometer System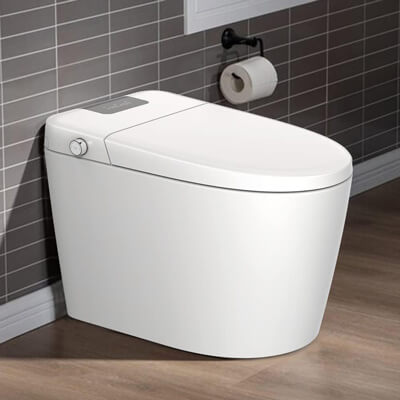 Flushometer systems, commonly used in commercial settings, utilize high water pressure from the building's supply line to create a forceful flush. Instead of a tank, flushometer systems have a valve that opens and releases a large volume of water directly into the bowl when activated. Flushometers are known for their durability, efficiency, and ability to handle high traffic. They are designed to minimize clogs and provide quick and powerful flushes, making them suitable for public restrooms and commercial buildings. Flushometer systems can also be found in residential applications where robust performance is desired.
Vacuum-Assist System
Vacuum-assist flush systems combine the benefits of gravity and pressure-assisted mechanisms. These systems use a vacuum tank that creates negative pressure within the toilet bowl. When the flush lever is pressed, water from the tank is released, creating a siphoning effect that efficiently removes waste. Vacuum-assist systems provide a powerful flush while using less water than traditional gravity flush systems. They are known for their quiet operation and clog prevention. However, they may require professional installation and maintenance.
Conclusion
The world of toilet flush systems offers a diverse range of options to cater to various needs, water conservation goals, and traffic demands. Whether it is the traditional gravity flush system, the powerful pressure-assisted mechanism, the water-saving dual-flush design, the robust flushometer system, or the efficient vacuum-assist technology, each type has its own advantages and considerations. When selecting a toilet flush system, factors such as water efficiency, noise levels, installation requirements, and specific location needs should be taken into account. By understanding the different types of flush systems available, individuals can make informed choices, ensuring optimal functionality and sustainability in their bathrooms.