The Best & Worst Kitchen Sink Materials: Pros and Cons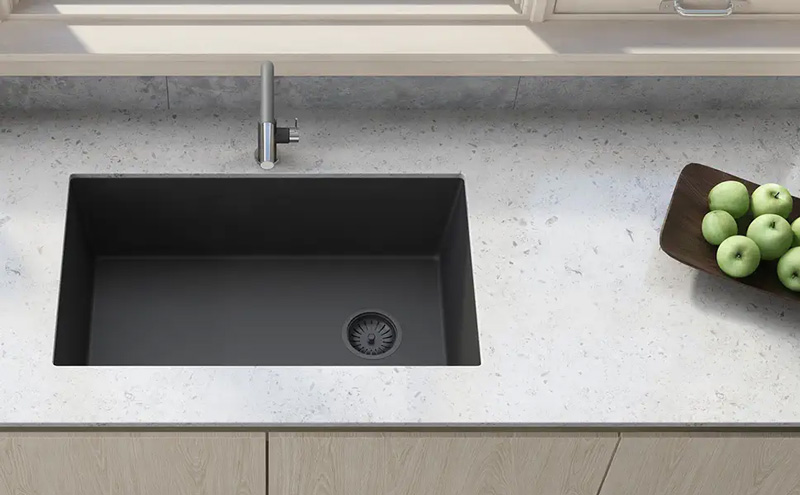 When choosing a kitchen sink, there are many aspects to consider, such as style, material, size, and more. Among them, the material of the kitchen sink is one of the factors that cannot be ignored, because it determines the durability and finish of the kitchen sink. Kitchen sink materials vary widely, which can make it difficult for homeowners to choose from the options available. In this post, we will introduce the materials of kitchen sink from various aspects and discuss the best and worst kitchen sink materials and the pros and cons of various materials.
List of kitchen sink materials
According to global statistics in 2020s, there are seven kitchen sink materials that are popular in many households, occupying the vast majority of the market share. The main kitchen sink materials include:
1. Cast Iron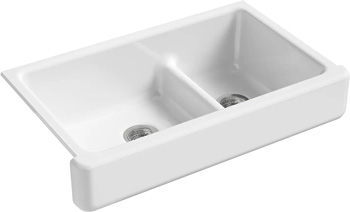 The bright, smooth, shiny appearance of cast iron sinks makes it one of the favorites of most homeowners. Cast iron sinks are made with a non-porous enamel coating that fuses with iron in extreme heat. Cast iron is one of the heaviest materials available for a sink, but it's also one of the most durable! This coating is available in a variety of colors and finishes, so you can match your sink to almost any decor.
The first thing you should consider before installing this sink is whether you need to reinforce your cabinets to prevent them from bending or warping under the weight of the sink. Cast iron sinks are easy to clean, but require more frequent cleaning than stainless steel sinks. The enamel coating on cast iron sinks helps prevent rust and stains. But chipping or scratching from sharp objects and heavy pots exposes the iron underneath and causes rust.
2. Copper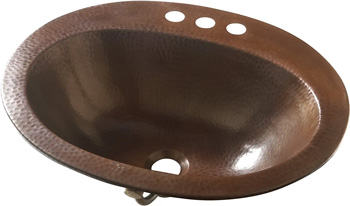 A copper sink in a variety of styles and finishes will quickly become the focal point of your kitchen. You can find copper sink options in a variety of styles, such as built-in, standard undercounter, and farmhouse. There are also some popular options for choosing the finish and appearance of copper sinks. One of the most attractive factors of a copper sink is that it naturally eliminates 99.9% of bacteria. Studies have shown that copper molecules "punch holes" in bacterial membranes, preventing their metabolism and halting growth. This is an asset that makes copper one of the most practical kitchen sink materials.
It should be noted that a large reason why copper sinks are not popular is because of its high price. If you find a lower-priced copper sink, use it with caution. They may be made of thinner metal, which will show signs of damage sooner.
3. Fireclay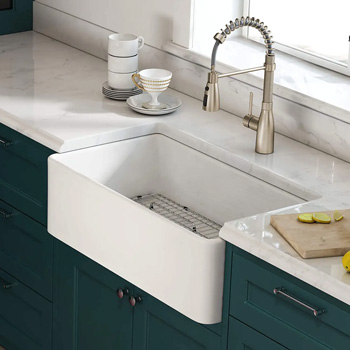 Fireclay sinks are similar to cast iron, but are more stain resistant and easier to keep clean. To make this material, a mixture of clay and minerals is fired at high temperatures and coated with a special glaze, creating a strong and durable base. You will often see single-pot fireclay sinks with a farmhouse style. Fireclay is more resistant to stains and scratches than enameled cast iron sinks. They are also resistant to acids in the kitchen.
They won't rust, but will crack with vibration, so if you have a garbage disposal, this material isn't ideal. And this sink is also heavy and needs reinforcement to support the weight. There are also limitations to the styles and colors that can be selected.
4. Granite Composite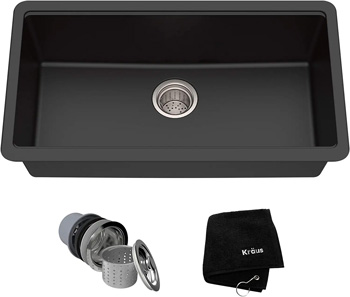 Granite composite sinks are made by combining crushed granite and quartz with a special acrylic binding resin, usually in a ratio of 80% crushed stone to 20% resin. Granite composite sinks are the second most popular kitchen sink material. Another reason for the popularity of composite kitchen sinks is that they are much less expensive than plain granite or quartz sinks, yet look nearly identical. Additionally, when done correctly, the process results in a non-porous, highly hygienic material that is both durable and easy to clean.
One of the main disadvantages of granite composite sinks is that they are prone to chipping and cracking, and often require routine repairs with resin filler.
5. Quartz Composite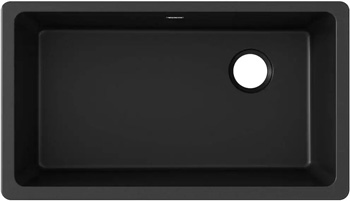 If you love the look of natural stone but can't stand the high price, a quartz composite sink might be the perfect one! This quartz composite uses a mixture of natural stone and acrylic to create the look and feel of natural stone.
While the porous surface of natural stone absorbs moisture and stains, quartz composite resists stains because it is always non-porous and uniform. This also helps improve resistance to chips and scratches.
Although the extremely hard surface of the quartz composite provides greater durability, delicate tableware and glasses can crack if dropped in the sink. However, quartz composite remains a very popular sink material because it is extremely heat-resistant, sound-absorbing, available in a variety of styles, and is more affordable than natural stone.
6. Stainless Steel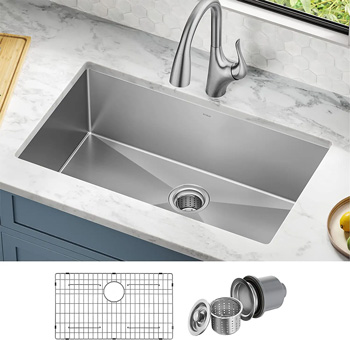 Stainless steel is the most popular material for modern kitchen sinks and is ideal for structural products such as kitchen sinks. Stainless steel sinks have a sleek, modern look, especially when paired with granite, stone or wood countertops. Compared to built-in sinks, undercounter sinks have a more elegant look. Not only that, but stainless steel has antibacterial properties and a rust-resistant surface that's very hygienic, making it easier to prevent contamination when you're preparing food or washing dishes. And because it's heat and stain resistant, keeping your stainless steel sink clean is super easy!
One of the only downsides to stainless steel is that putting cutlery and utensils into the sink can be very noisy and prone to scratches.
Best and worst kitchen sink materials
You will be faced with the question of which kitchen sink material is the best and worst. In fact, there is no best or worst kitchen sink material, only the most suitable kitchen sink material. Because each kitchen sink material has a specific purpose and can work well with your ideas. Whether it's copper, stainless steel or fireclay, there are the best kitchen sink materials to choose from. The first step is to consider your household habits and what you want it to serve. Different uses are some of the deciding factors in which material to buy. Homes with longer wash times may opt for stainless steel or granite composites. This means they must avoid sinks made of enamel, as scratches may appear. If looks are your thing, the bright, smooth, shiny look of a cast iron sink might appeal to you. In a word, choose the most suitable kitchen sink material!