Xiaoxin Bathroom Headlines
If we say which area of the home is the most complex and most expensive to remodel, the bathroom can probably be tied with the kitchen first. Want to create a sense of seniority in the bathroom, but do not want to make a big deal, what is a simple and easy way to do it? In this issue, we specialize in bathroom decor, even without freestanding bathtubs, marble vanities and antique vanity mirrors, we can also use these five small tricks to upgrade the bathroom space.

Still using the ugly plastic soap box for soap? Don't be so set in your ways. Those cheap and crude matching utensils can be discarded and replaced with your own collection of all the good-looking containers.
Nice glass jars for cotton swabs and cotton balls, and delicate little dishes for soap are also very suitable. Best of all, pack them all into a storage tray and your vanity will be much tidier. ▼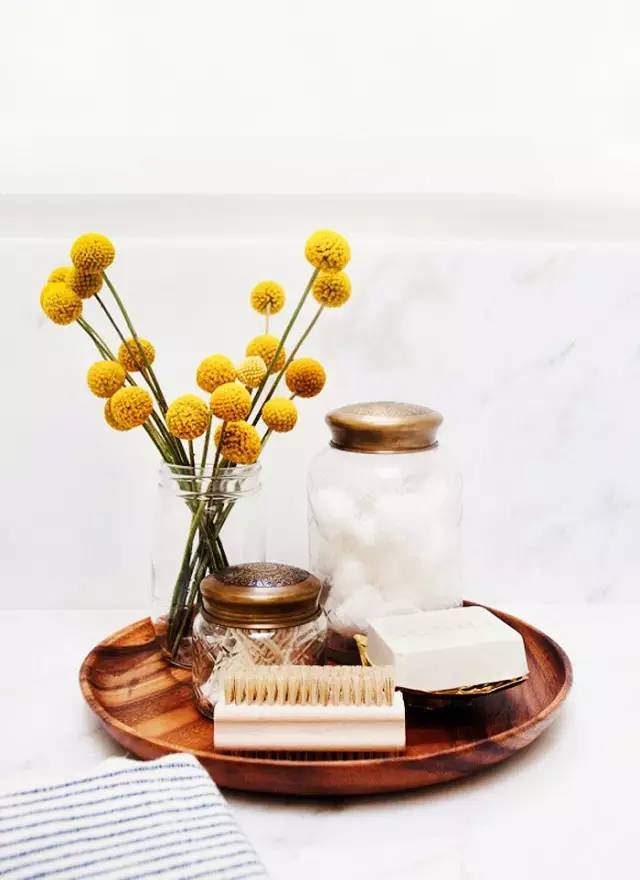 Use a small stone mortar to store scrub brushes or bath balls. ▼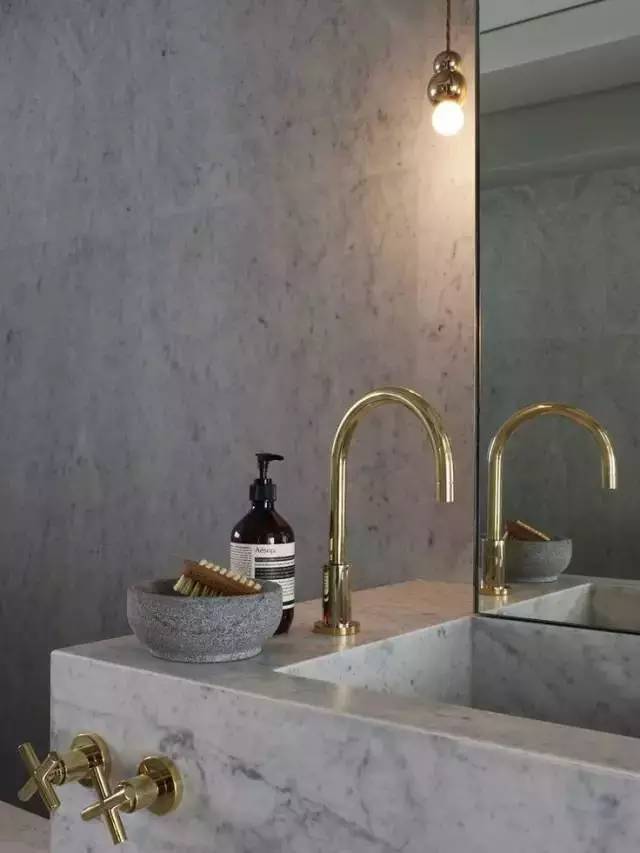 Large bowls and small plates can be put to good use. ▼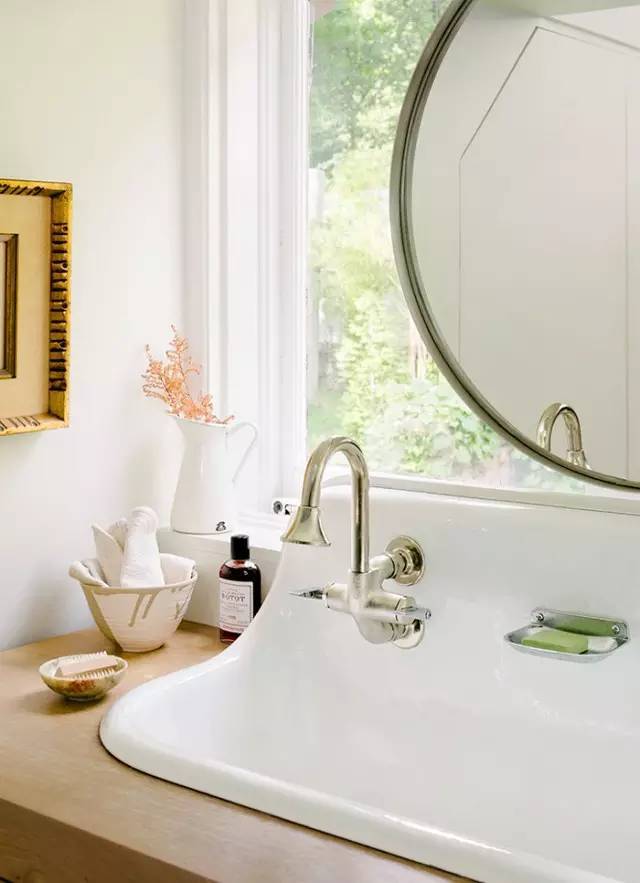 If you don't want to get the whole house wet, a non-slip bathroom mat is essential, as cleanliness and freshness are the basics. If you want to make your bathroom more elegant, you may want to replace the role of a non-slip mat with a nice rug. ▼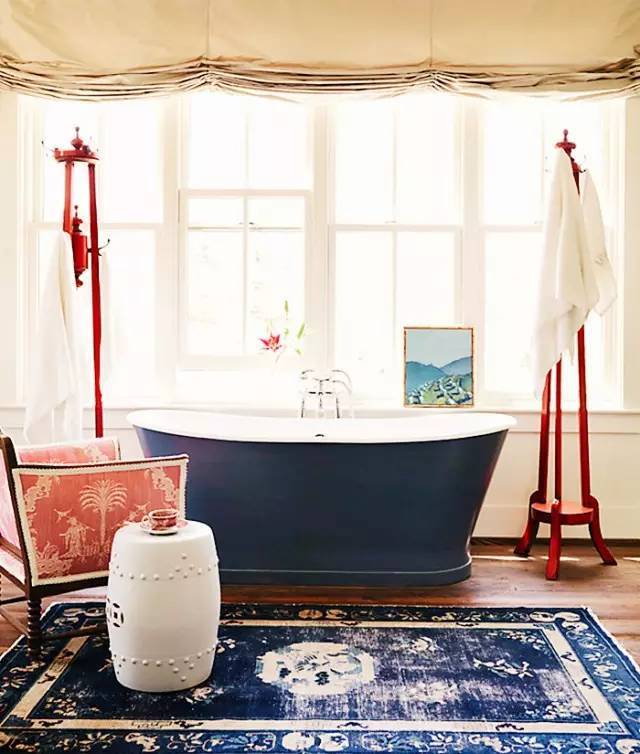 Worried that the carpet is always wet and easy to breed mold and mildew? Then do a good job of separating the wet from the dry, and then wash and change it regularly! ▼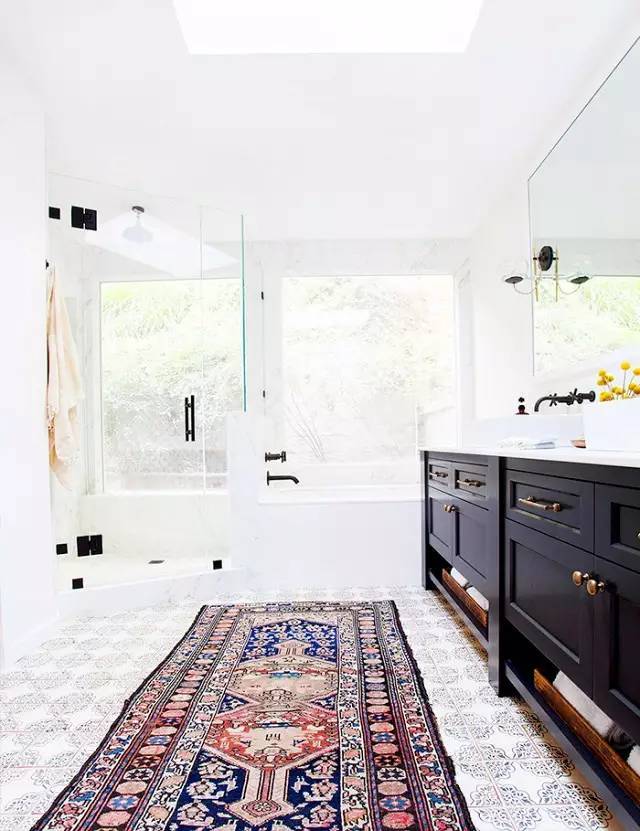 Bathroom vanity mirrors are important items that reflect texture. If the mirror is too thin, it will have a sense of rental house. Therefore, it is necessary to select an elegant dressing mirror with a border.
Although the sink is very simple, but with a vintage European-style dressing mirror, the whole space has become a sense of quality. ▼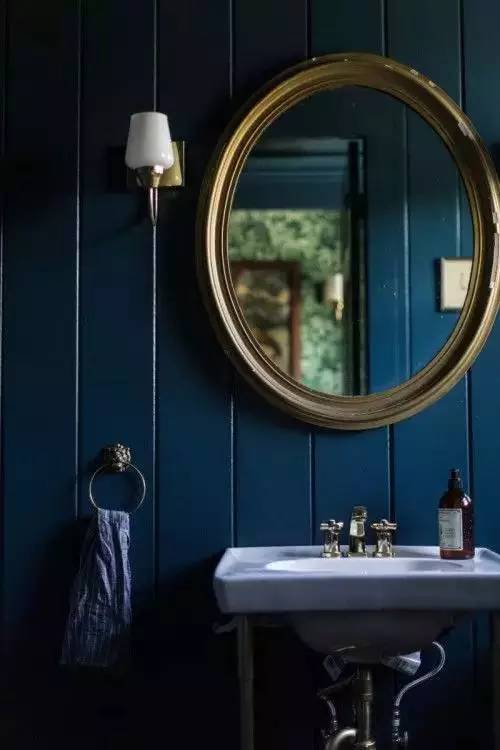 Simple and generous rectangular mirror with wooden frame, the original wood color of the frame and the pure white background color complement each other very elegantly. ▼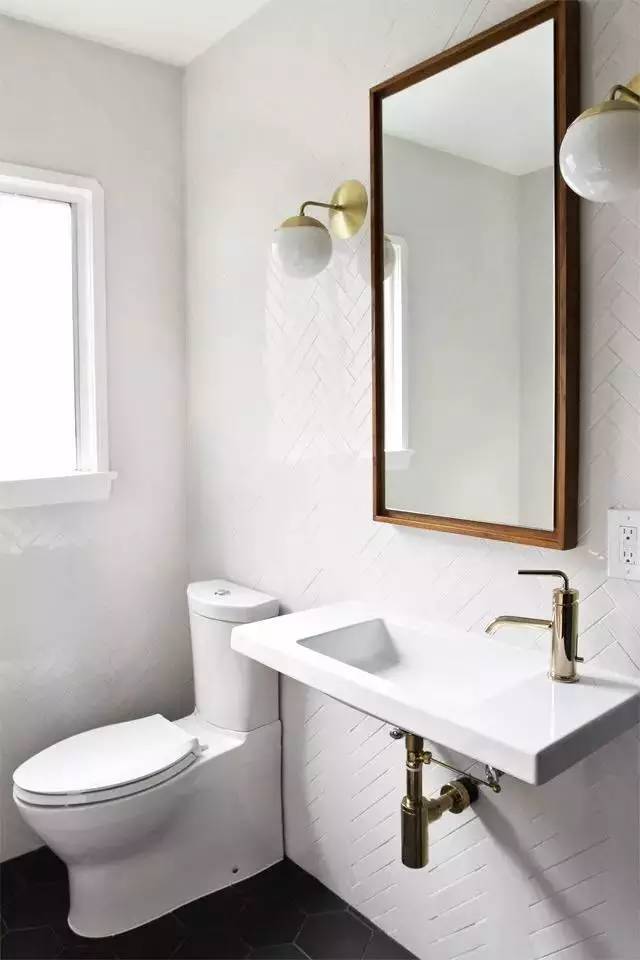 If you can't buy a suitable mirror, you may want to DIY a frame with straw rope. ▼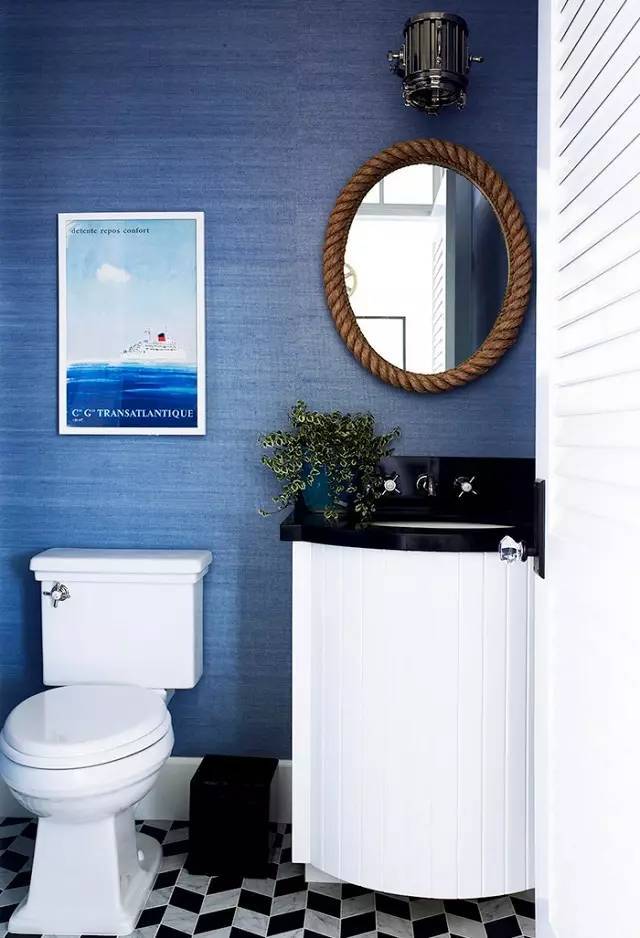 Gold or brass is aristocratic and can be used to enhance the sense of grandeur quite effectively. Light backgrounds with shiny bright gold look noble and feminine, while dark backgrounds with heavy dark gold are dignified and atmospheric. Bathroom hardware and mirror frames are most suitable for gold, the relevant single product is also relatively easy to buy.
In the pure white background, a touch of bright gold is very eye-catching. However, if the space is dark, too simple bright gold items will be easily lost in the background. ▼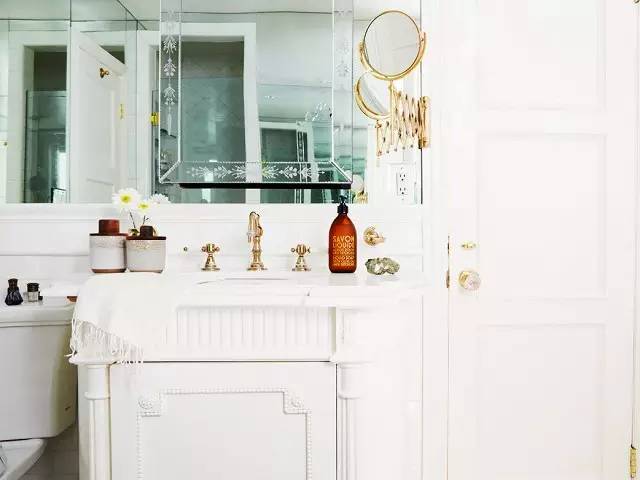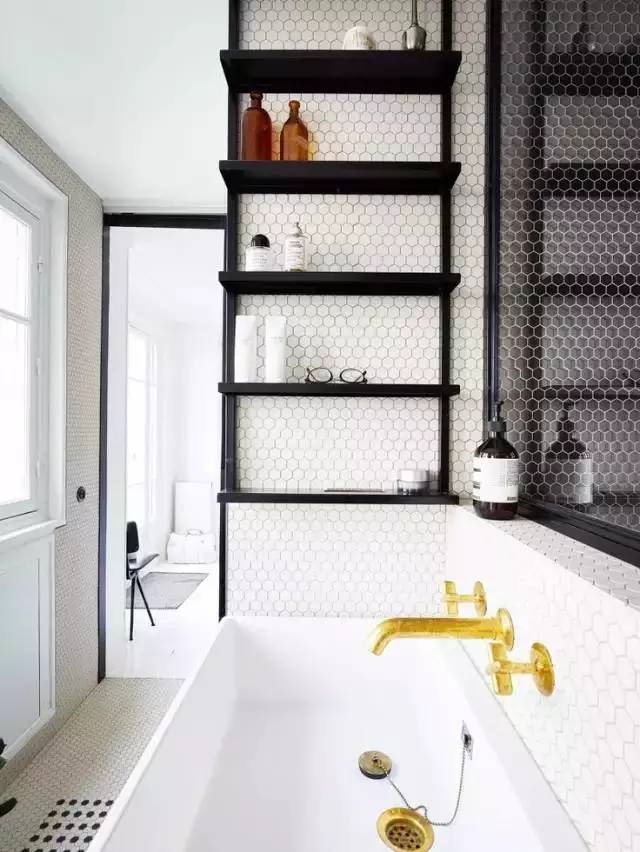 When the space background is dark or light and dark intermingled, choosing a slightly heavier gold will look more textured. At the same time, sets of gold items with more momentum, but also from the background to highlight the formation of a sense of hierarchy. ▼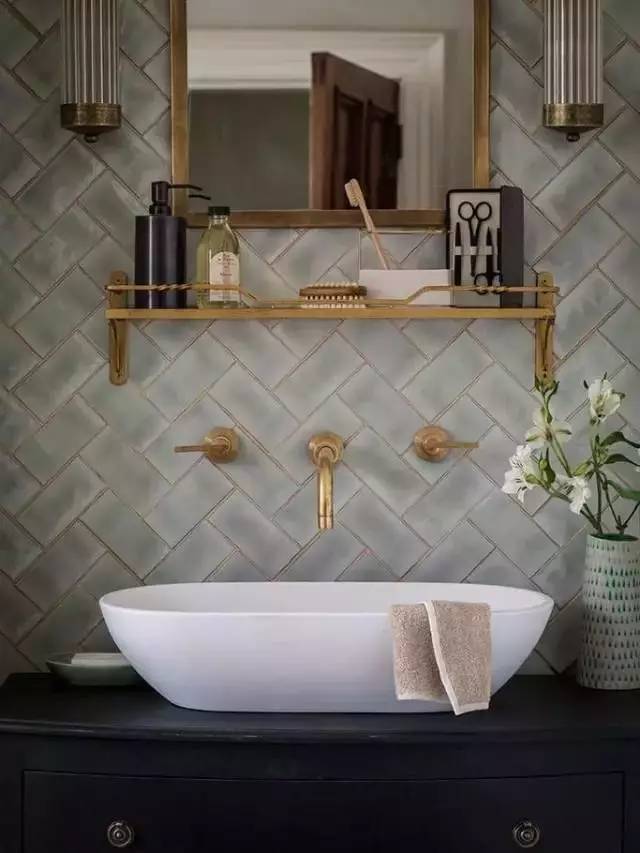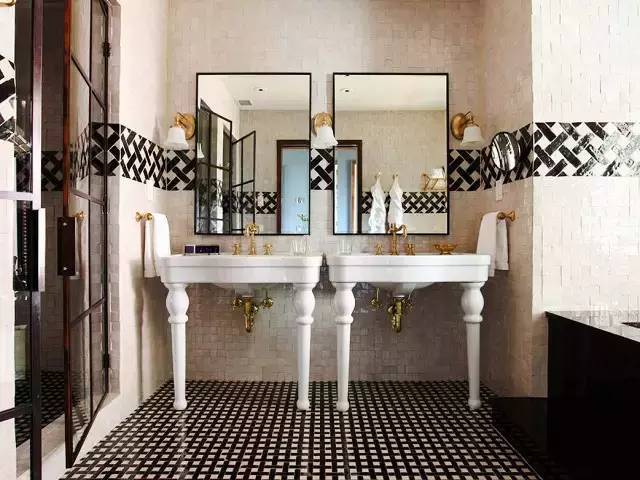 Many families tend to ignore the choice of bathroom lighting. Use the bath bar instead of overhead lights, or use the vanity cabinet with its own light source instead of wall lights, not perfunctory. The advanced sense of space comes from the attention to detail, a good-looking lamps and lanterns brought about by the quality of enhancements, is definitely worth some thought.
One main light + several small lights, multiple light sources to create a charming atmosphere. ▼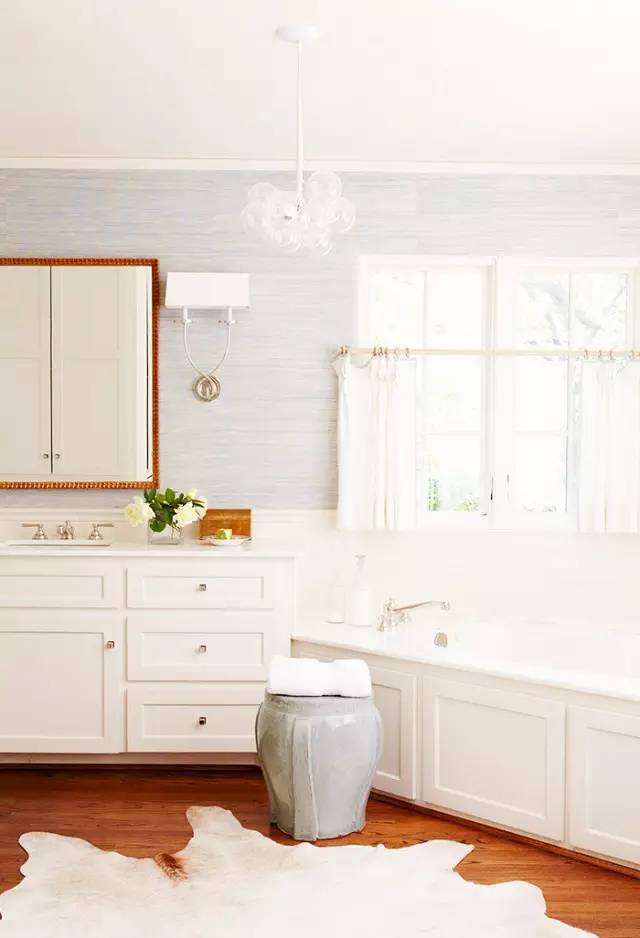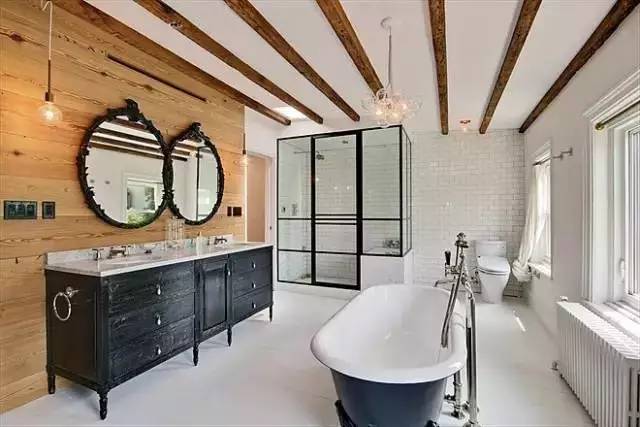 The geometric polyhedron-shaped ceiling lamp is chic and not too complicated. ▼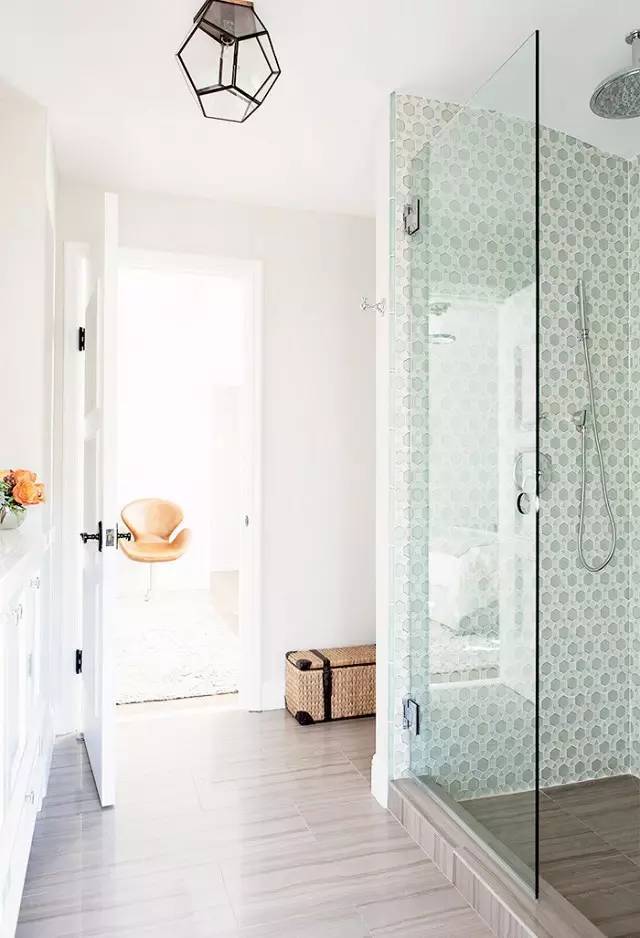 If your bathroom is large enough, choose a gorgeous chandelier, a large chandelier with complex patterns, and match the wallpaper with birds and flowers to instantly create a sense of fantasy. ▼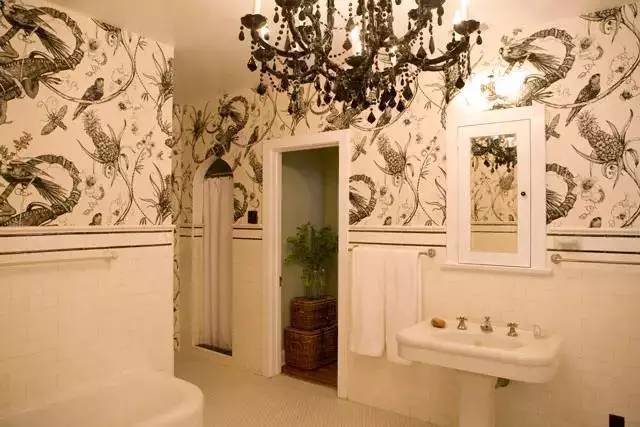 Slender and elegant wall lamps. ▼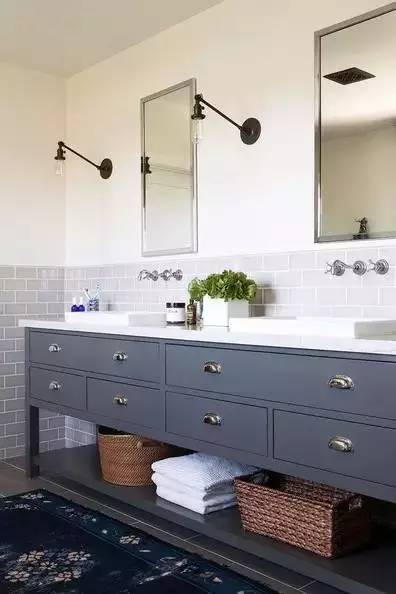 If you don't want to ruin the simplicity of the four walls, you can use a small chandelier instead of a wall lamp. ▼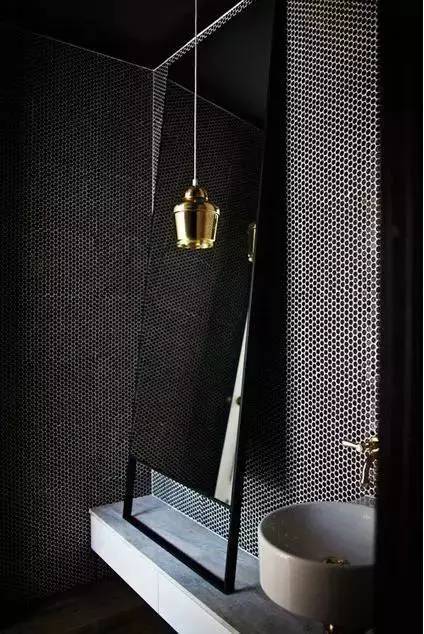 Bathing is also a rest, and too much light makes people too awake. If you want to relax at a slow pace, light a candelabra and enjoy a romantic private bath time. ▼