Bathroom | 40 Stylish Bathroom Space Design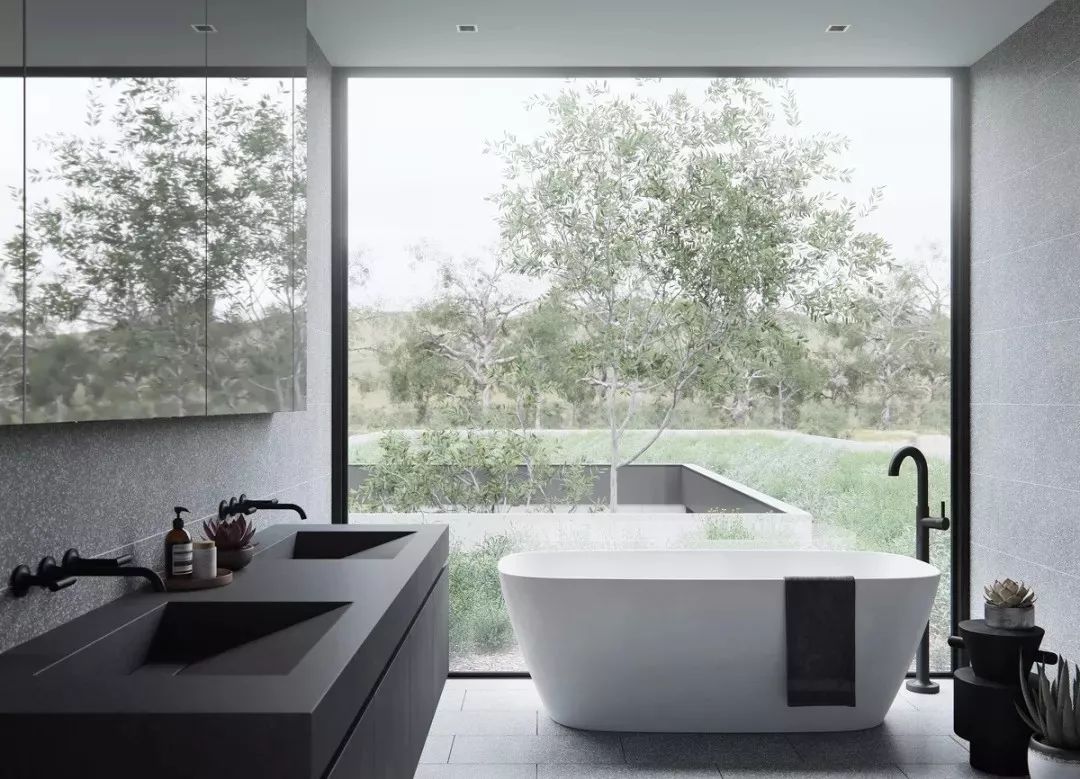 The bathroom is a space that we frequently come into contact with in our daily lives, and its sense of style is often closely related to the owner's taste.
Behind a high-quality bathroom design, there must be hidden a pursuit of sophisticated, stylish heart. Fashion is a word that has a different definition in the minds of different people. It can be trendy, but also can be a personality. The most important feature of the 40 fashionable bathroom space design lies in the extremely simple use of tones. Of course, the use of different wall materials for the performance of fashion also has a very important role to play. In addition to these two big factors, exquisite hardware has become an important factor in deepening the fashion. The reason why a space is fashionable also has a great relationship with the number of objects placed on the countertop. Therefore, when designing, try to increase the storage space of the space, so that the interior maintains a neat and empty feeling.