Ou Xiaowei Bathroom Business School
Home is where we love to belong, with the closest lover, the dearest parents, and the most lovely children. Home, not only fashion value, but also warmth and temperature.
Today's custom case is about homeowners living in Quanzhou, who have unique taste in fashion, like personalized design, and have high requirements for bathroom storage.
According to the actual situation and needs of the owners, designer Peng Huiyan from Quanzhou specially selected the Santa Monica series suitable for young and fashionable families to design.
District:Kelleixiang Villa
Area: about 4.95m2
Layout: U-shaped layout
Functional areas: Washing area, bathing area, convenience area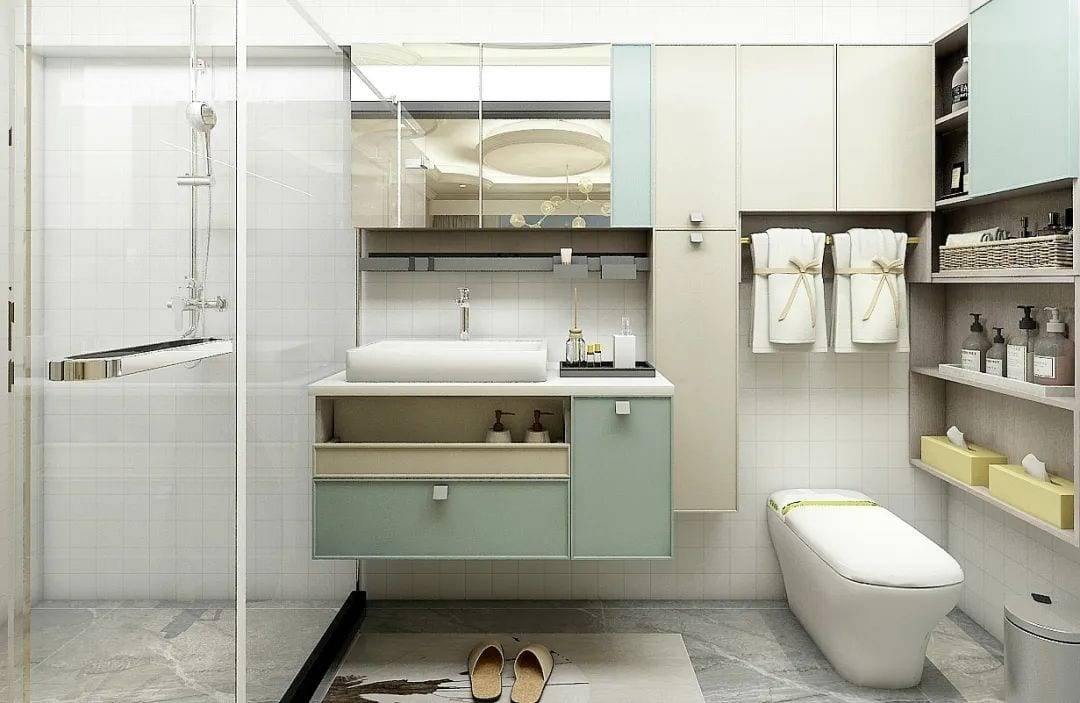 (Renderings)
The designer, Peng, designed with the Scandinavian freshness theme that is popular right now. Fashionable Morandi color scheme, low saturation of ocean blue, beach gray, calm and soft. The simple lines of the door panels give the space more of a tough personality.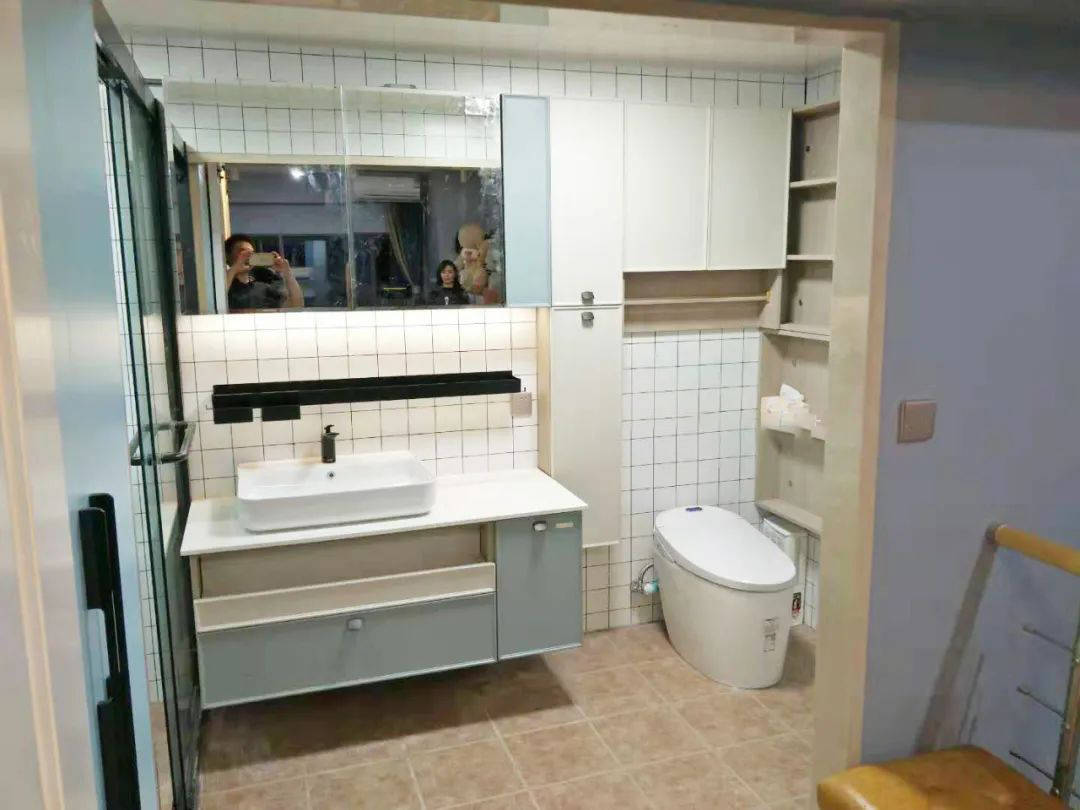 (Actual Photo)
The choice of the wall is a small white square tiles, with warm yellow tone tiles more warm, and then 10 years are not easily outdated.
Washing area using mirror cabinet + hanging floor cabinet + high hanging cabinet combination, convenient area to build the toilet side high cabinet + high hanging cabinet combination, the whole combination of bathroom admission to enhance more than 50%, so that the whole family has a place to place bathroom supplies.
1, The Wash Area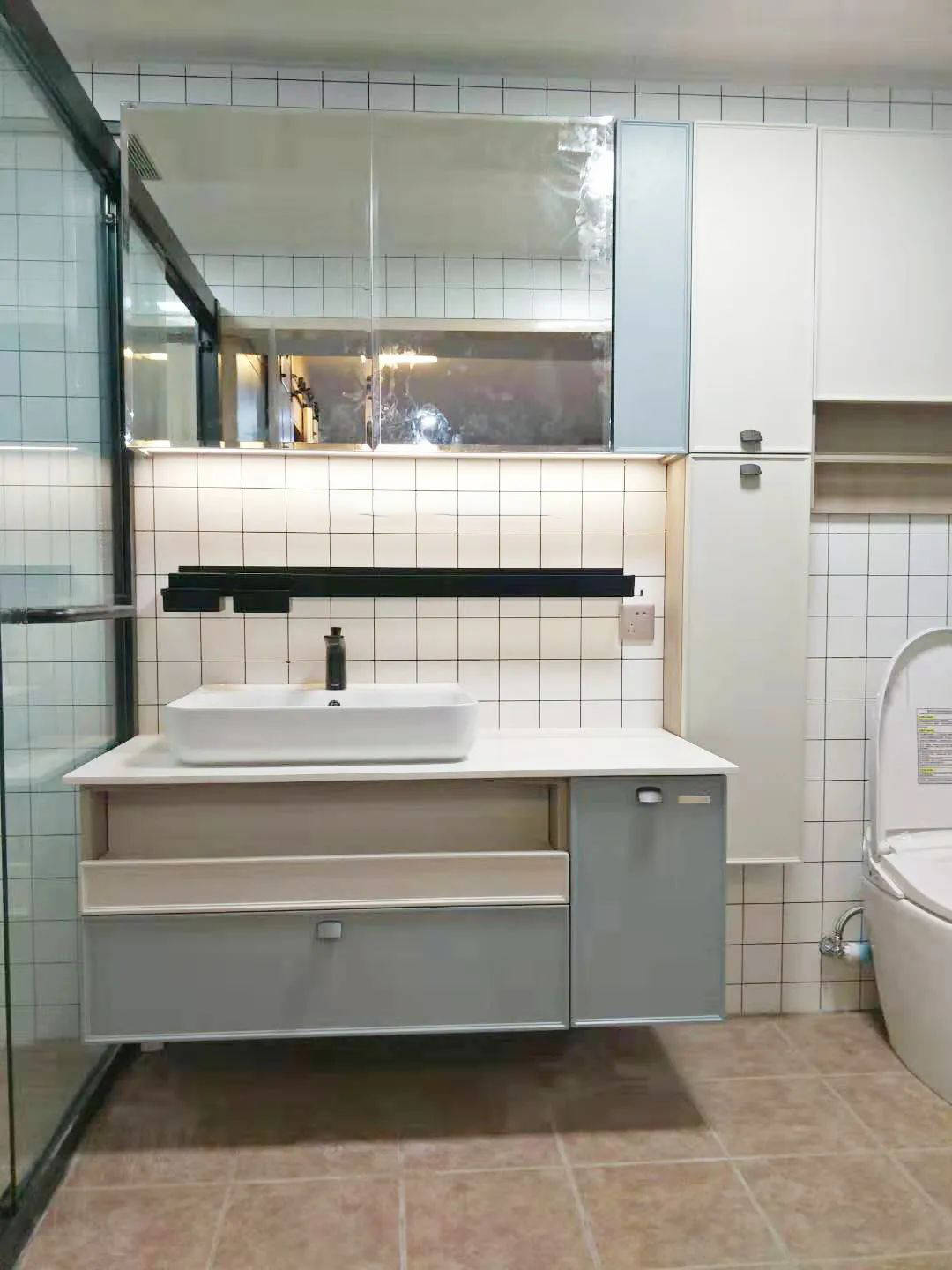 (Actual Photo)
For a sophisticated hostess, how could she be without a variety of skin care and beauty products. The designer Peng expanded the capacity of the mirror and created a space-saving folding door mirror cabinet to store skin care and make-up products. The beauty magic of the goddess begins with daily toiletries and skincare.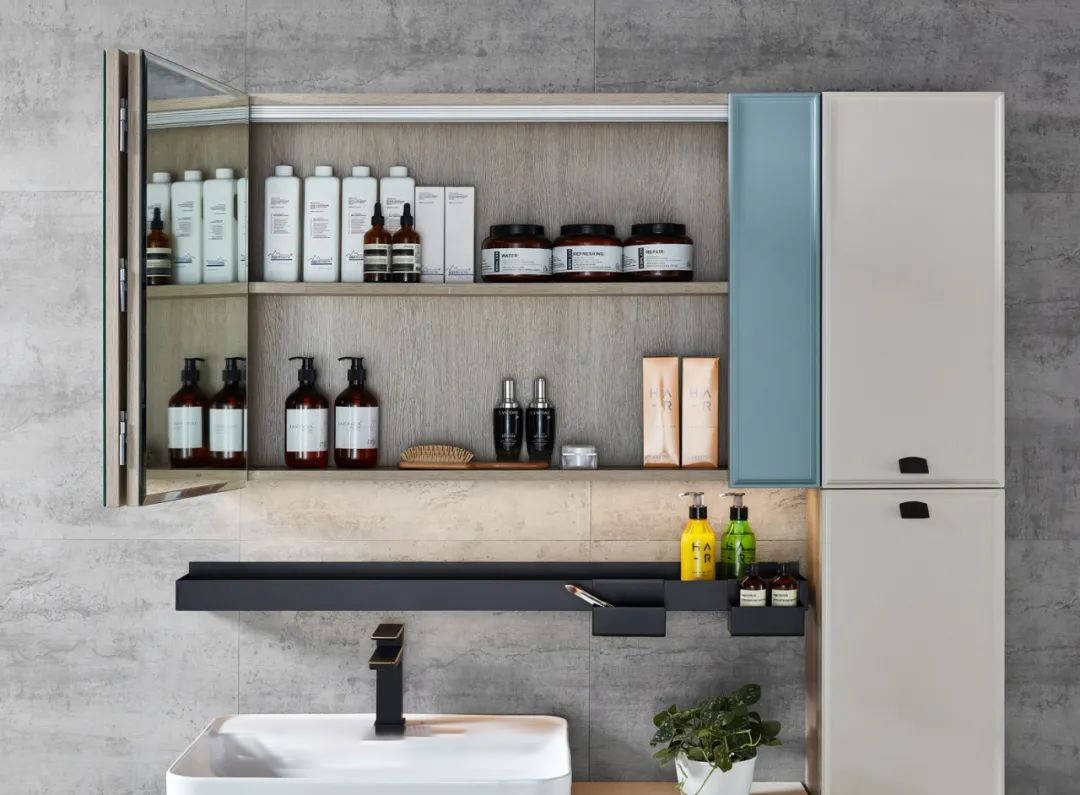 (Santa Monica PLWY19064 Collection)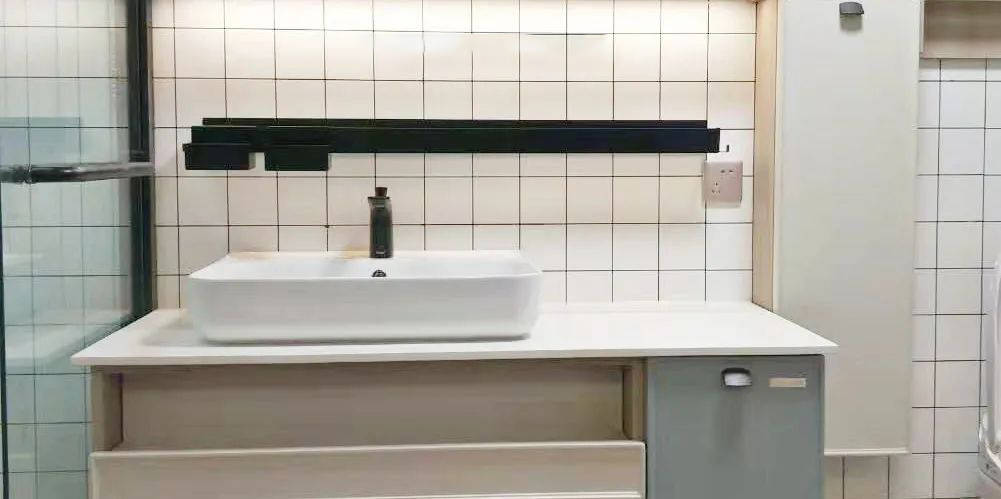 (Actual Photo)
Ultra-thin design of the countertop basin with black faucet, black and white color scheme is the most classic, never out of fashion. High color value of the stage basin, let the whole countertop shape more artistic flavor, senior sense full. The countertop basin is easy to install, and it's also very convenient to replace the style later.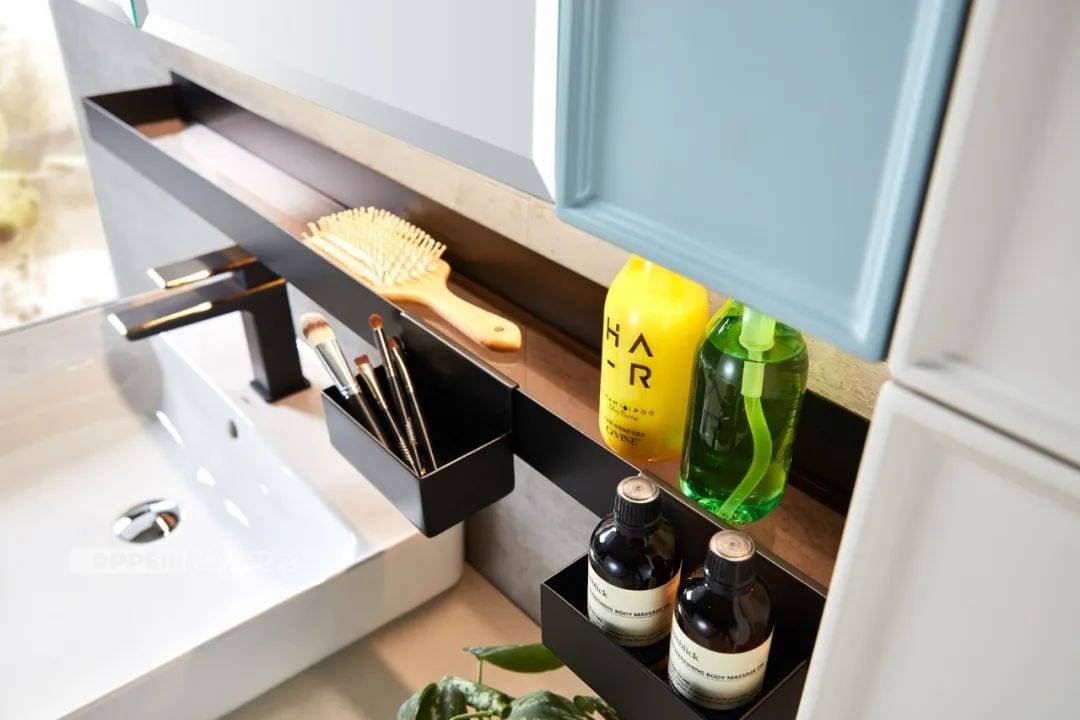 (Santa Monica PLWY19064 Series)
Black iron is a hot net in the past few years, and a stylish home certainly can't be without its embellishments. Set up under the mirror cabinet matte black iron storage tier, making the fashion sense of Scandinavian style more prominent.
The matching hanging box is removable and can be adjusted according to the owner's usual usage habits, and can be placed left or right.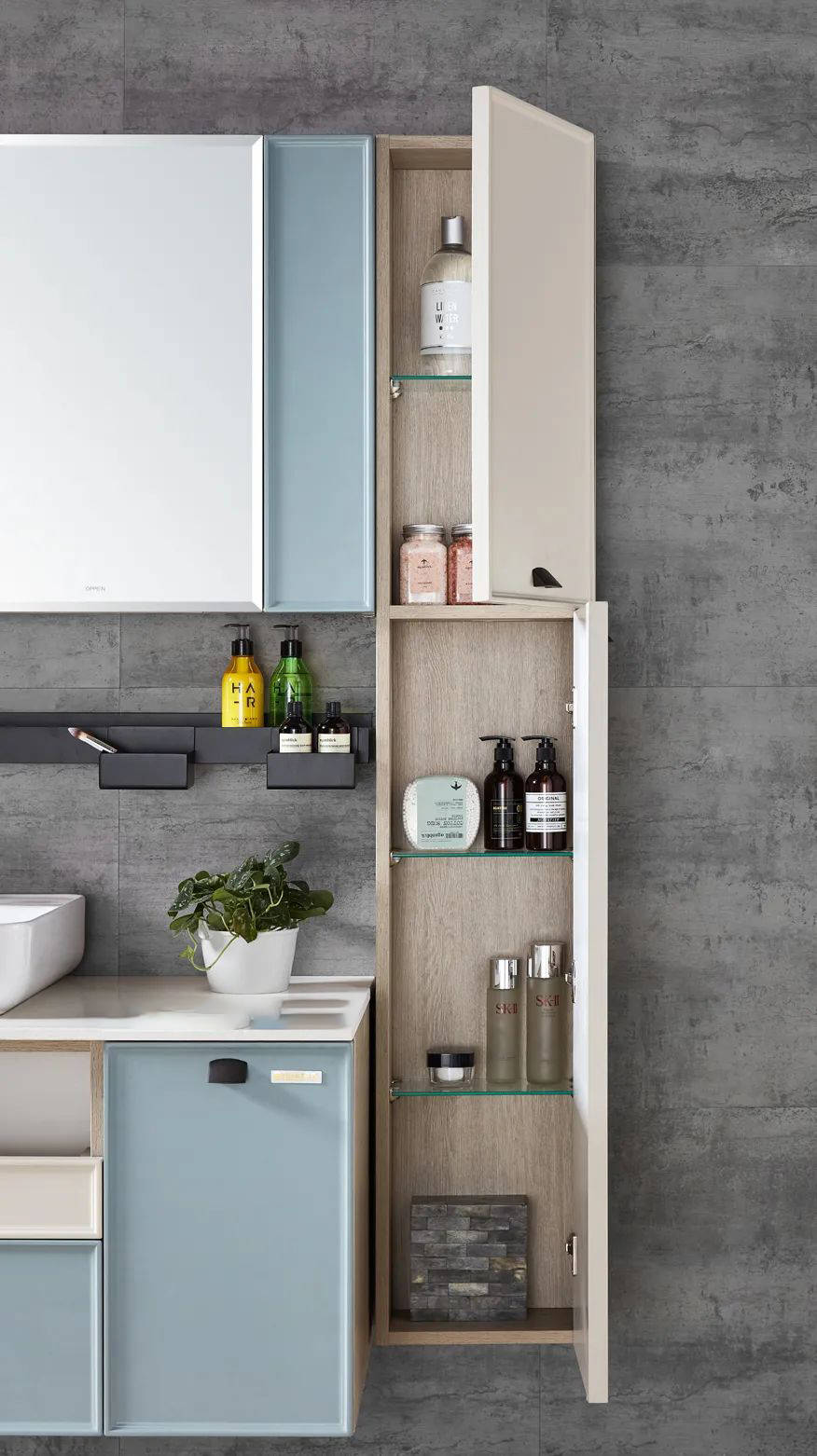 (Santa Monica PLWY19064 Series)
The mirror is flanked by a double-door mid-height hanging cabinet, which can hold a number of objects and is separated internally by a glass laminate, making it neat and orderly and convenient for daily organization.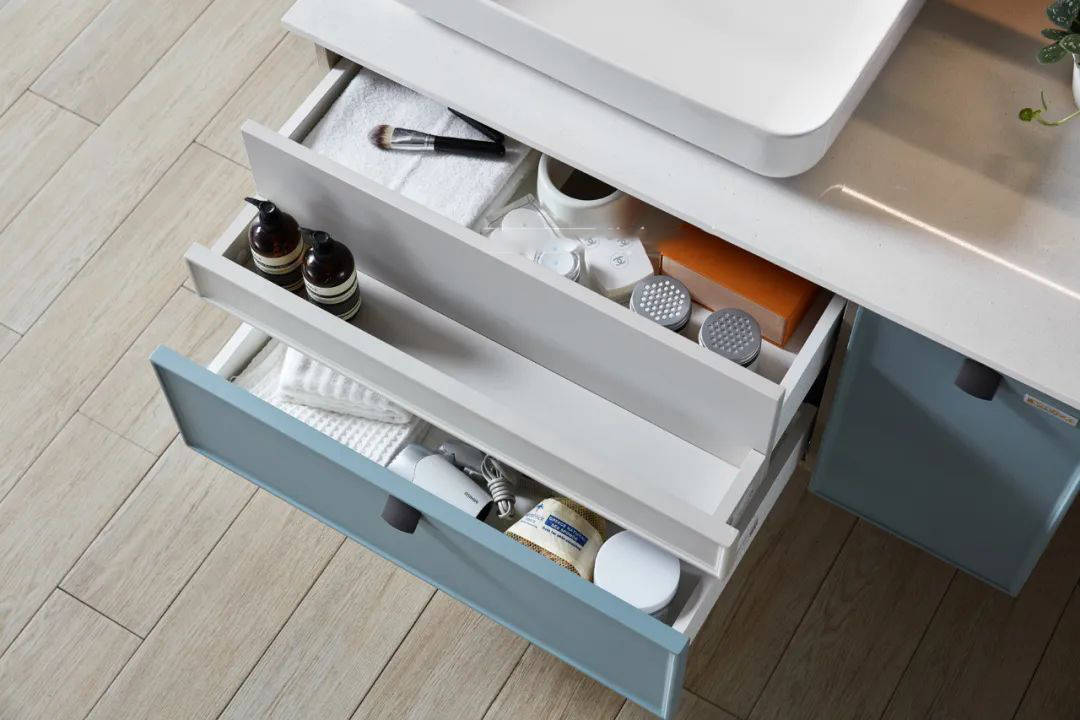 (Santa Monica PLWY19064 Series)
Designer Peng chose this set of bathroom cabinet design, not only in the value of the face more to the appetite of the young fashion family, in some of the details of the function is also very "careful".
Under the basin is a semi-hidden storage drawer, usually seems to be just ordinary open cabinet, as long as the drawer is pulled in the end, you will find a big world behind the baffle, this space is best suited to put some privacy items.
2, Convenient Area Award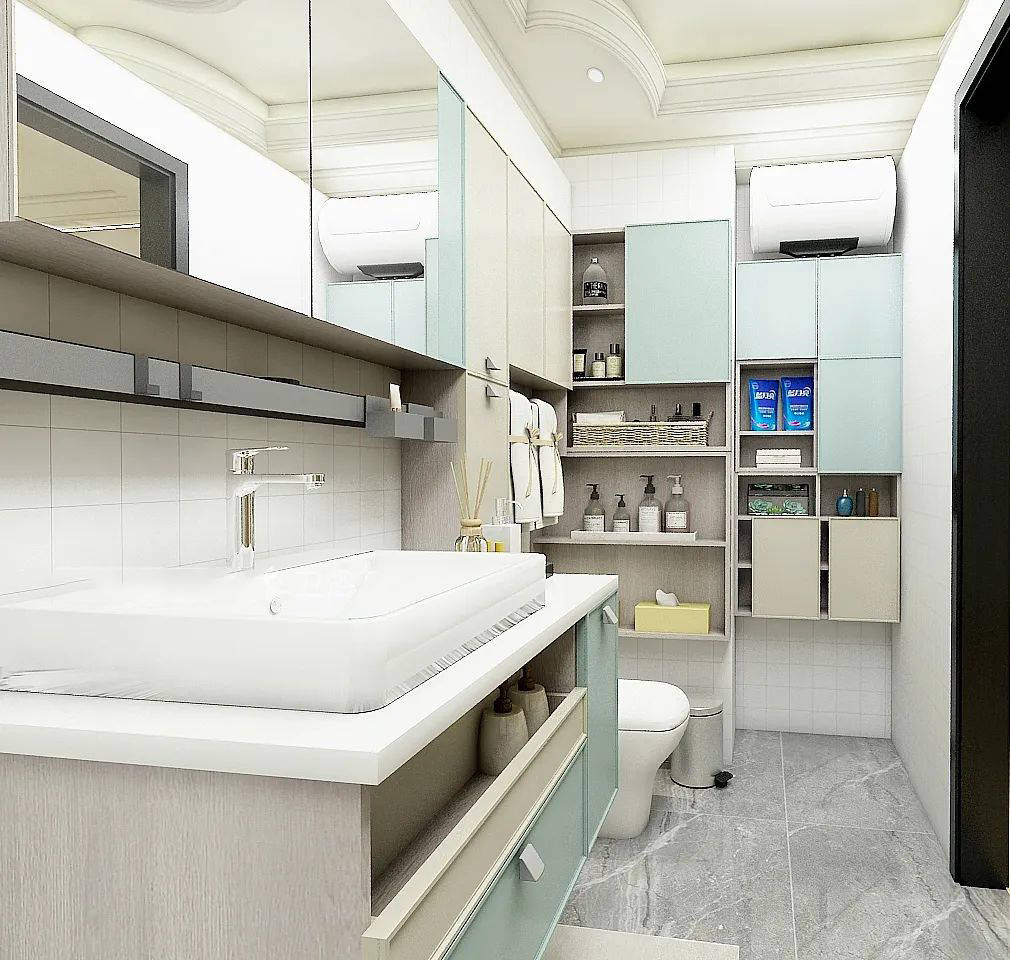 (Renderings)
Traditional bathroom space, except for the convenience of almost no other configuration of tissue boxes, too simple and crude. Designer Peng built this set of storage cabinet around the toilet, large capacity, full sense of design, can not only do storage, but also play a decorative role, kill two birds with one stone.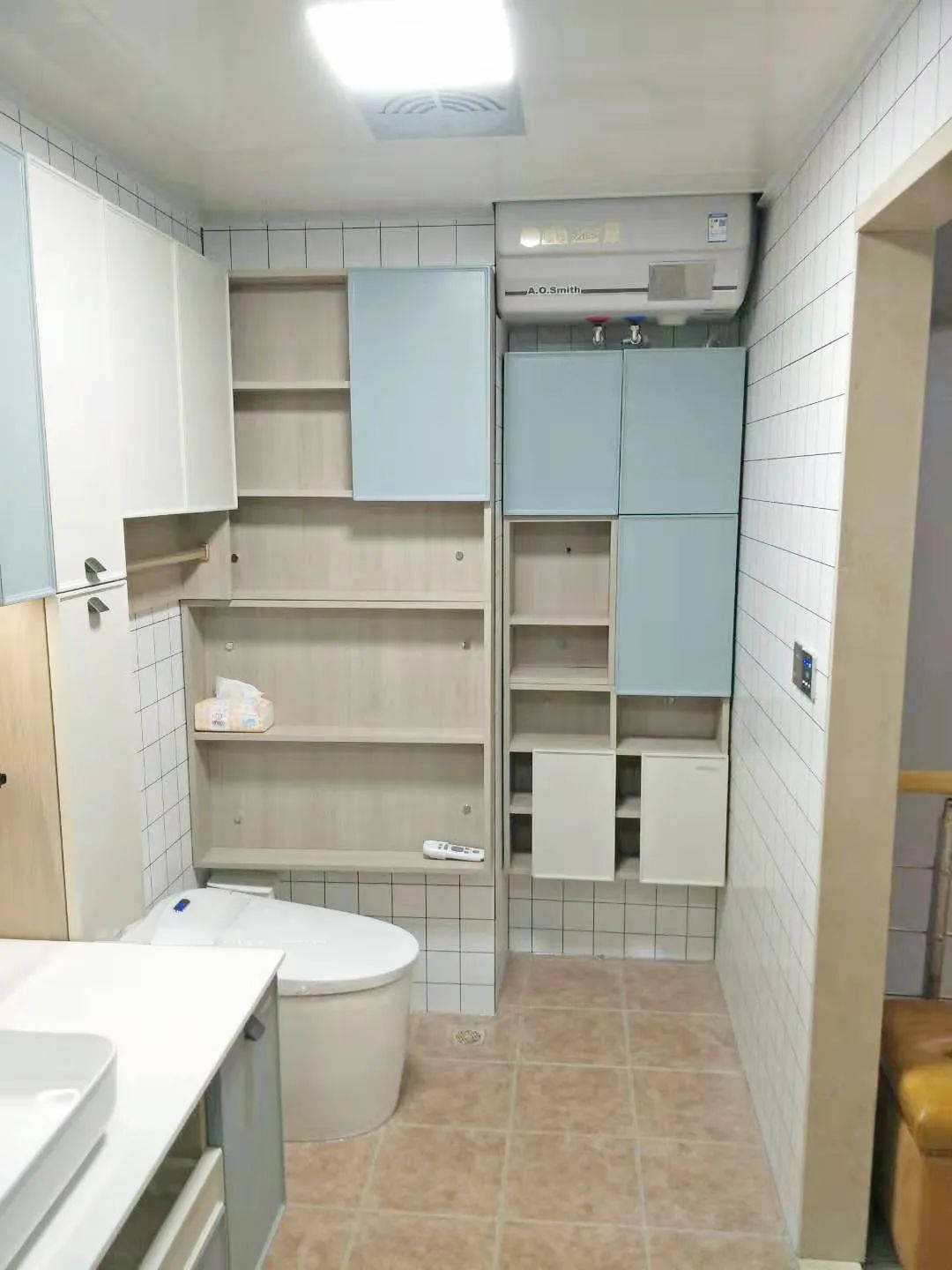 (Real Picture)
At the bottom of the sideboard is an open shelf of about 300mm in height, which makes it easy to reach without having to lift and bend. In addition to paper towels, this location can hold many items such as cell phones, keys, aromatherapy, and more.
The top half of the open cabinet is simply a favorite of hoarders for storing spare items such as disinfectant, paper towels, and more.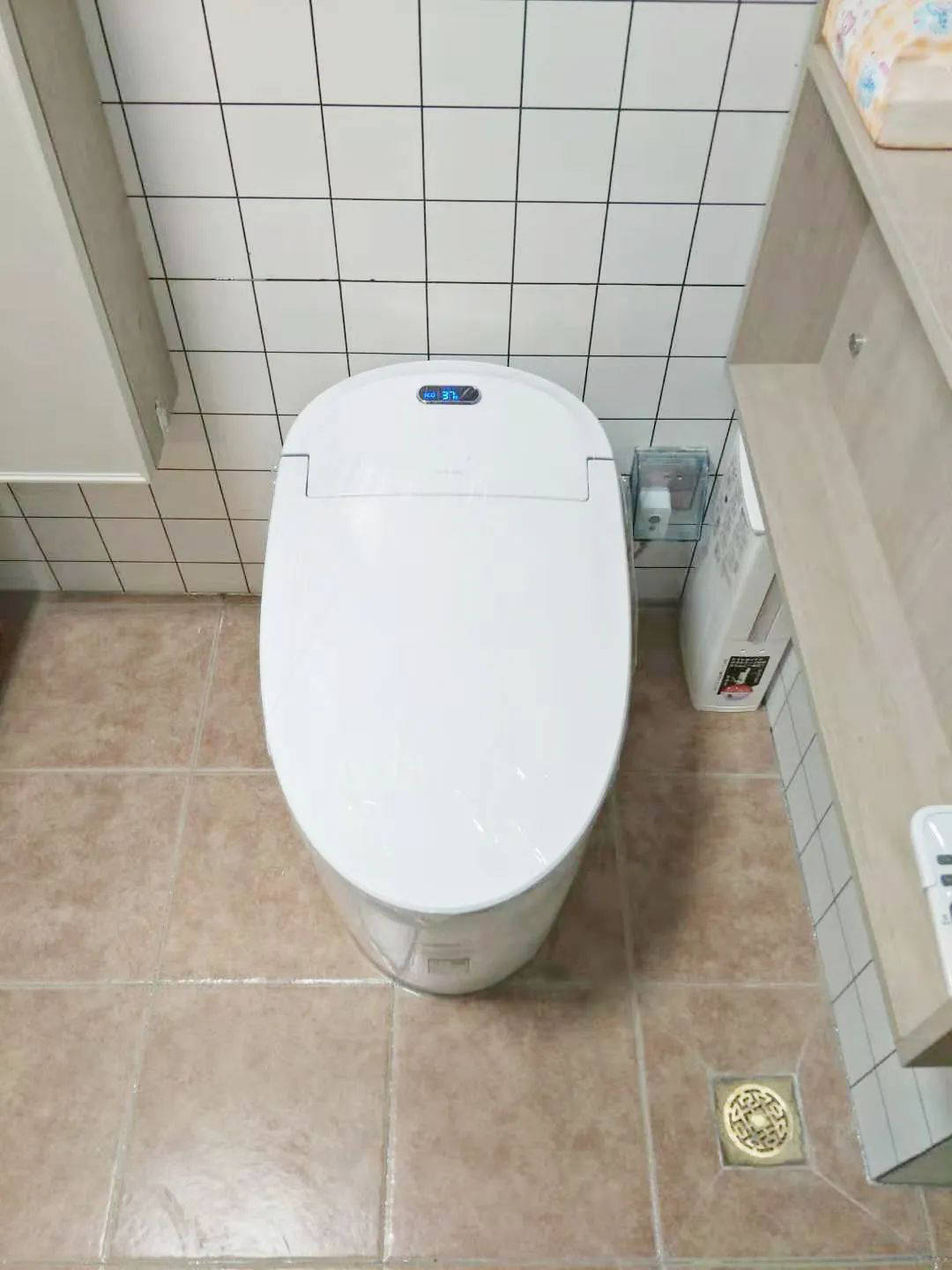 (Actual Photo)
Like most young families, owners focus on the quality of life, so they choose a smart toilet. Compared to the traditional toilet, intelligent toilet has a seat heating, wash after the toilet and other functions, so that the toilet process doubles the comfort.
3, Bathing Area Award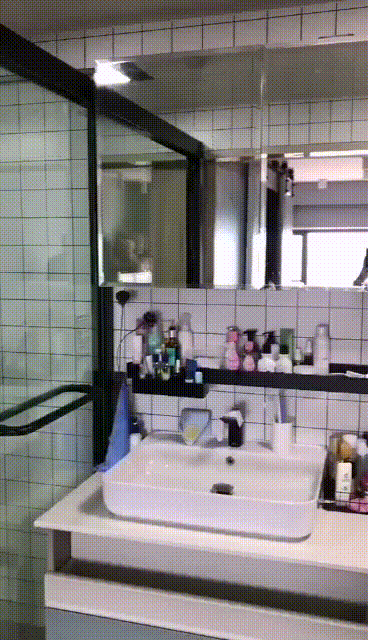 For their shower, they chose a more stylish and durable black metal. Matte black metal with small white tiles, it can be the most in combination.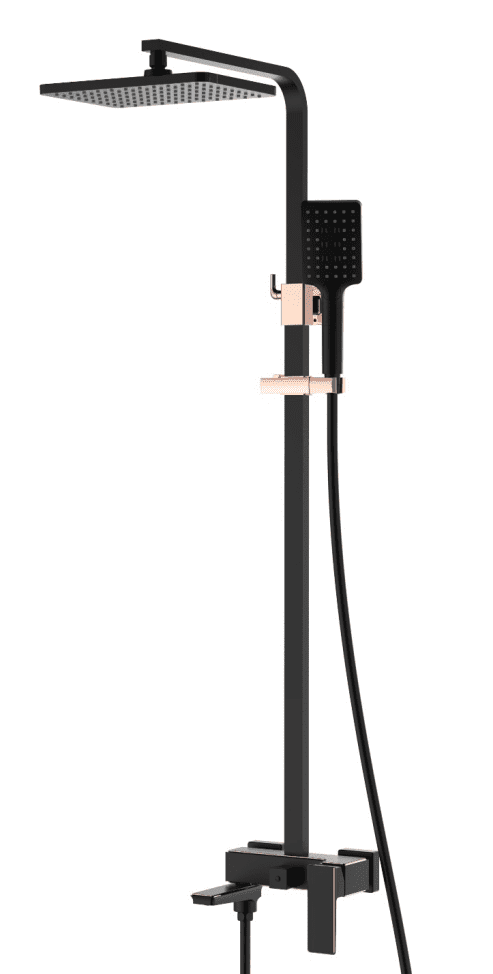 (OP-F9085-A)
Black showerheads are more popular with young families, and the black color has a premium feel, is generous and durable, and will not look old for years.
//////////
We have to deal with the bathroom every day, comfortable and warm, fashionable and exquisite beautiful space, can make us motivated every day. Have you been moved by this design of the owner's house in Kailai Xiang Villa, Quanzhou?