Some reputable and inexpensive brands on Amazon: WOWOW, Ufaucet, KINGO HOME.
Some popular kitchen faucets: Moen, Delta, American Standard, Kohler, Kraus
In the marketplace, faucets range in price from a few dollars to even thousands of dollars. If you are looking for a faucet on a tight budget, I would recommend buying online from Home Depot, Amazon or other shopping sites. One of the benefits of shopping online is that you can read buyer reviews and compare it to other brands before making a choice. Here are some things to consider about buying a faucet that may help you modify your choice.
Material of the Faucet
The main materials of faucet bodies are cast iron, zinc alloy, brass alloy, stainless steel and plastic. Cast iron and zinc alloys are cheaper, but are not suitable for long-term use. Brass alloy is the most popular material. Brass alloys are easy to work with, resistant to corrosion, acid and alkali, making it the best material.
Aerators
Not all faucets have aerators, and I recommend faucets with aerators. The purpose of an aerator is to create a non-spattering stream of water that produces a straight, even flow of pressure. Because the aerator limits the flow of water through the faucet, less water is used compared to the same flow time without the aerator. In the case of hot water, because less water is used, less heat is used. Aerators also have a filtration feature that filters solid particles from the water.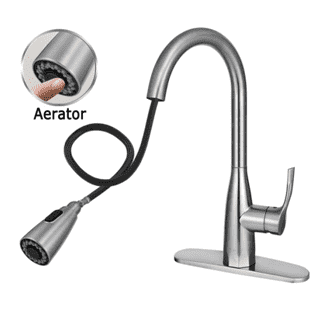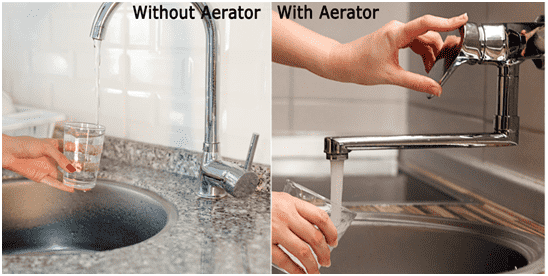 Aeration Valve
The valve is the most important component of the faucet, which controls the flow of water. There are quite a few types of valves and they can be divided into some basic types. The common types of valves are roller valves, ceramic valves and stainless steel valves. The most popular type of valve is the ceramic valve because it has a good seal and a long working life. Faucets that use ceramic valves are less likely to leak under frequent use.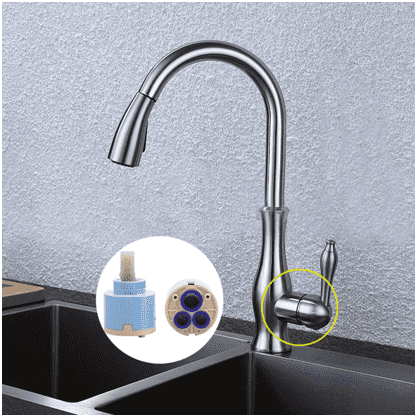 Surface Finishes
Faucets are usually available in both nickel and chrome finishes. The surface of stainless steel faucets can be polished without electroplating, which is used for decorative and antirust purposes. The purpose of electroplating is for decorative and rust prevention functions. Choosing a good faucet requires attention to the quality of the surface finish. A good finish is smooth enough without any oxidation spots, burn marks, pores or blisters. Fingerprints disperse quickly when you press the surface with your finger. Just because the finish protects the faucet from rust doesn't mean it won't rust. Regular maintenance of the plating will extend its life.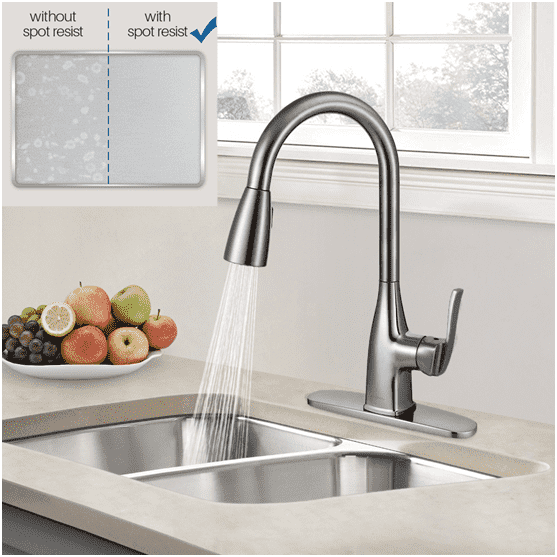 Resource Link: Kitchen Faucets