Xiaoxin Bathroom Headlines
How inconvenient is it to have only one bathroom at home? For example, on weekday mornings, he has to go to the toilet, you have to wash, simply can not be carried out at the same time! And the design of the washstand outward, can effectively solve this problem, not only to improve the utilization of the bathroom, but also a complete separation of wet and dry, also very friendly to small households ~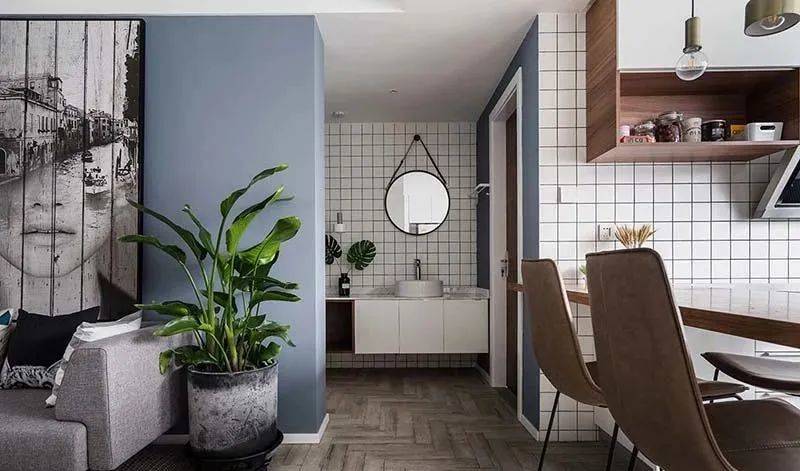 The design of the washbasin is to move the washbasin out of the bathroom, the toilet and shower in one area, the washbasin in another area, the two spaces do not interfere with each other, while the use of any conflict will not occur.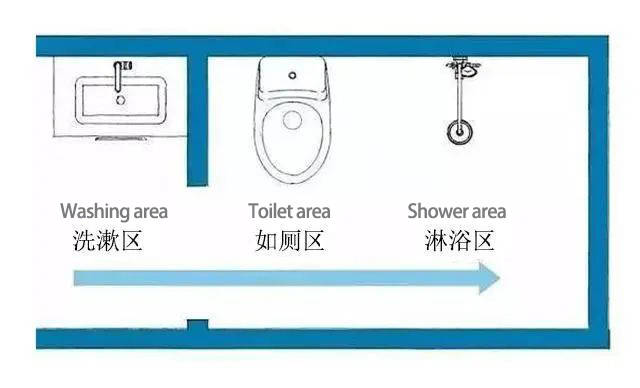 For the bathroom space is small, after moving the sink out, can increase the area of the wet area inside, no longer look too cramped! So it is very friendly to small households.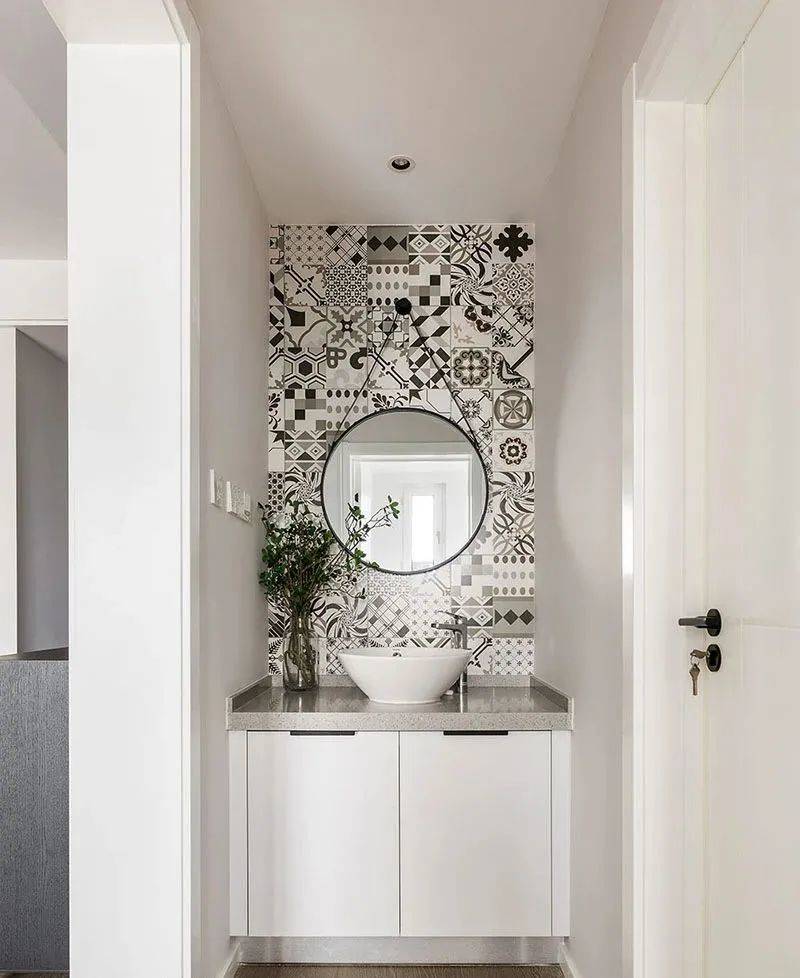 In addition to ensuring wet and dry separation and ease of use, the sink is also more clean and hygienic.
Without wet and dry separation, towels, toothbrushes and other daily necessities, will be in a wet environment for a long time, easy to breed bacteria. The sink will be moved out, there will be no such problem, the outside area is much drier than the bathroom.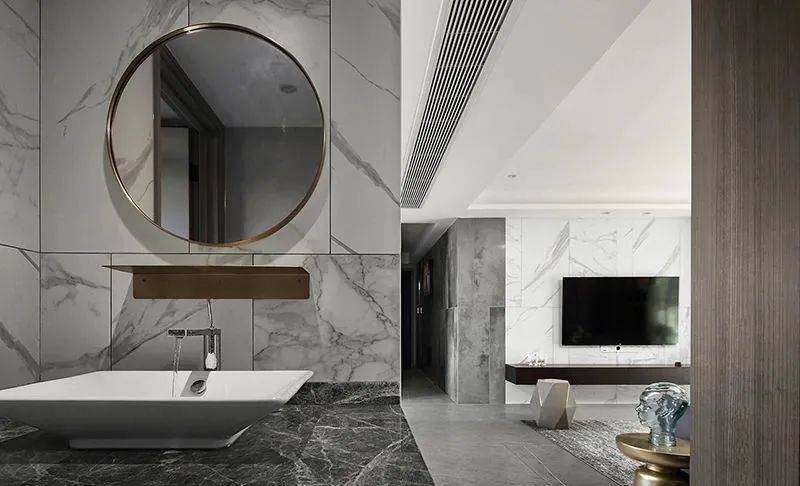 In addition, when doing the sink outward, the following issues should not be ignored.
①Drainage
There is no drainage pipe outside the bathroom, in order to solve the problem of up and down water, the construction needs to pull a vertical pipe over in advance to the sink.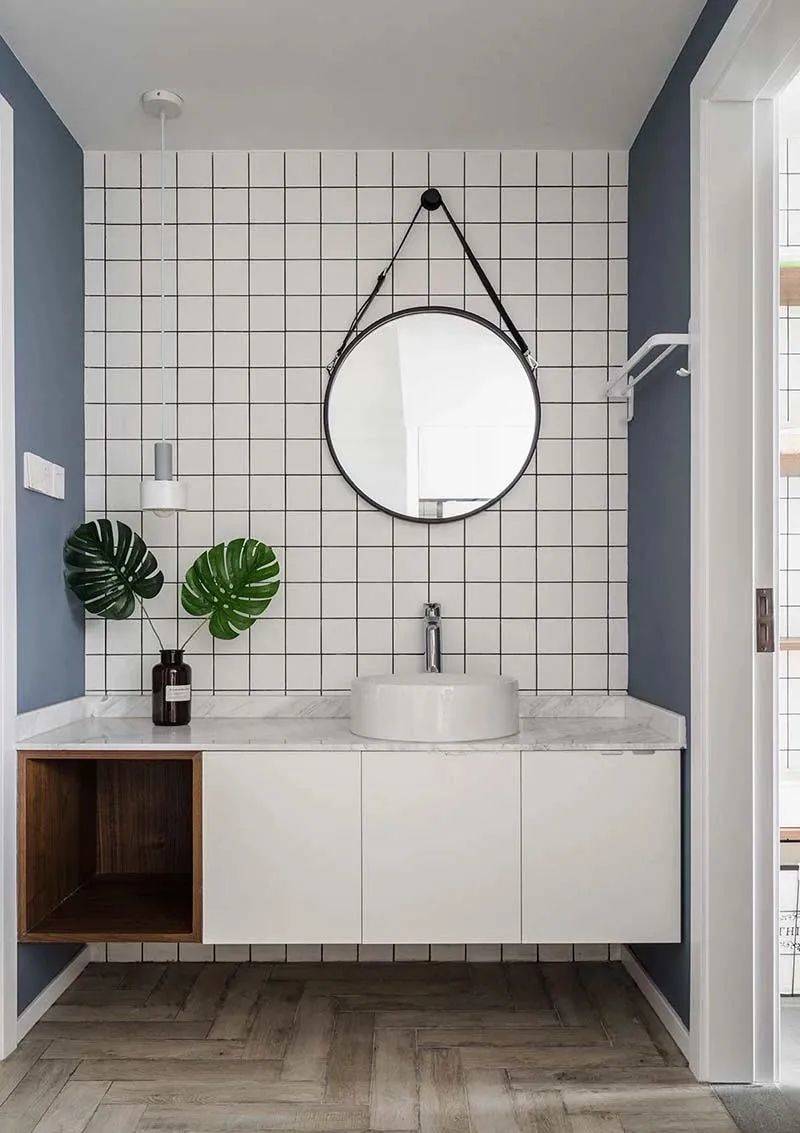 ②Waterproofing
Considering that the water consumption is not small, the outside area must be waterproofed! The wall of the sink and the ground below should be painted with waterproofing to prevent leakage of water leading to dampness and mold on the wall.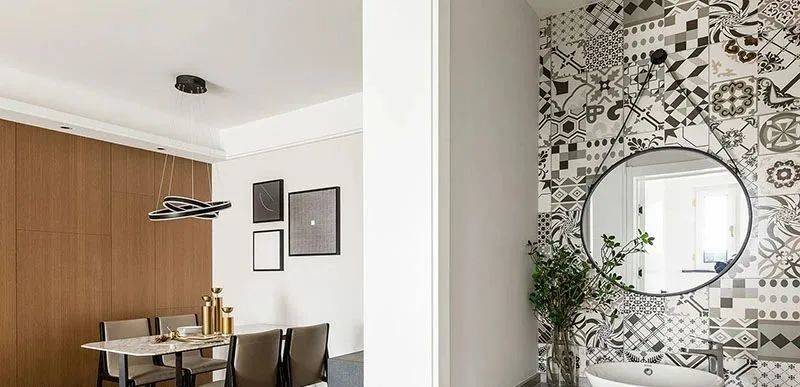 As for the scope of the waterproofing layer, it is best to paint the area from the ground directly below the sink to 1.5m above the wall position of the sink.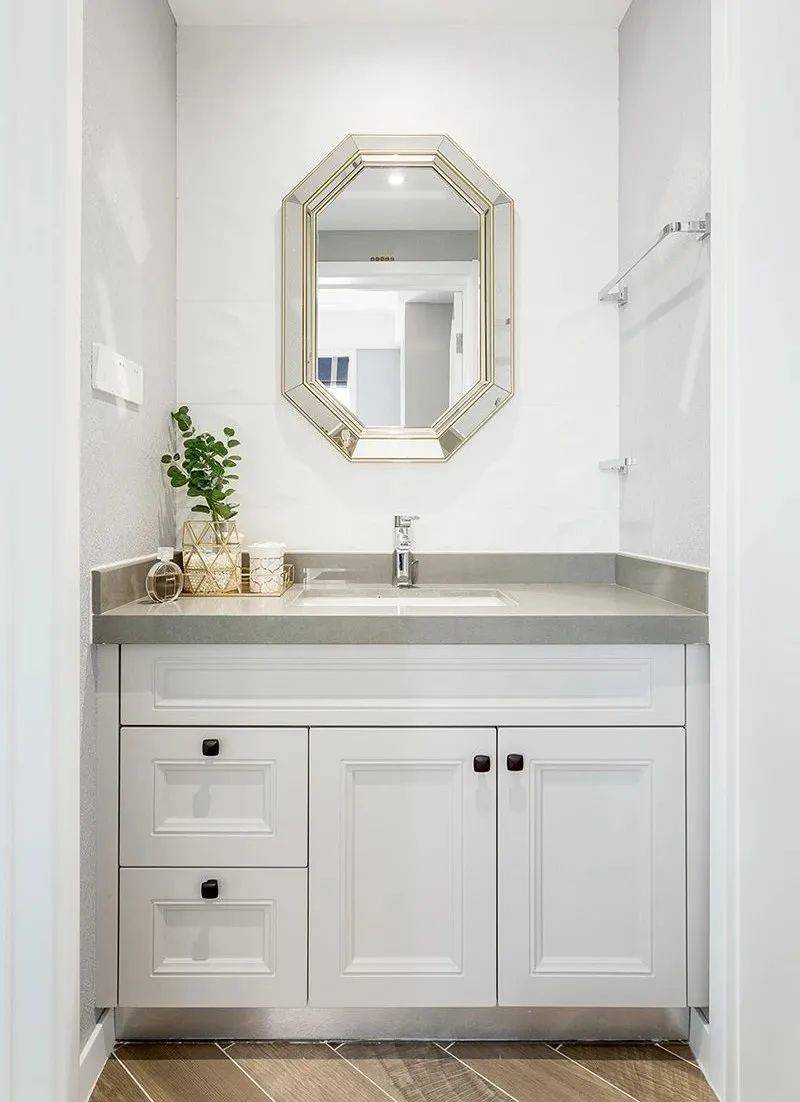 ③Wall
The wall is recommended to paste good tiles, after all, compared to latex paint, wallpaper and other materials, tile waterproof ability is the best, there is water splashed on a wipe on.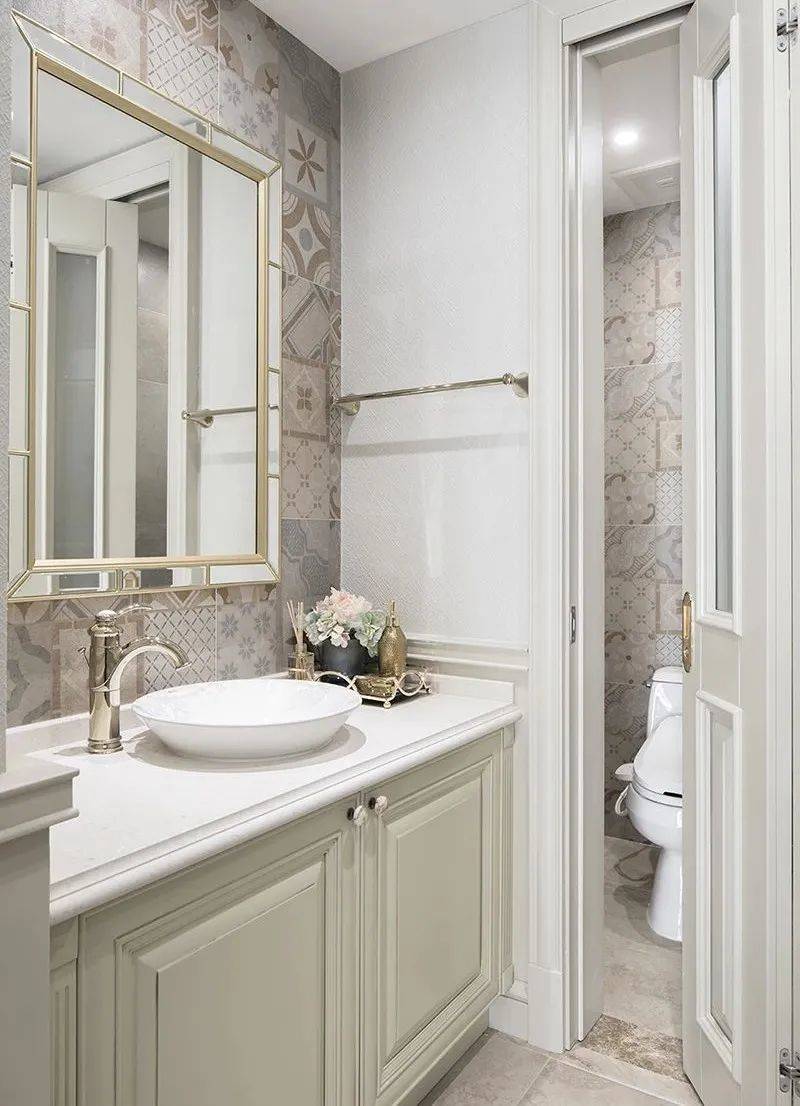 ④Ground
As with the walls, the floor is also recommended to use tile, if you want to lay wood flooring, remember to put a good threshold stone next to the sink, so that the two materials get the effect of separation.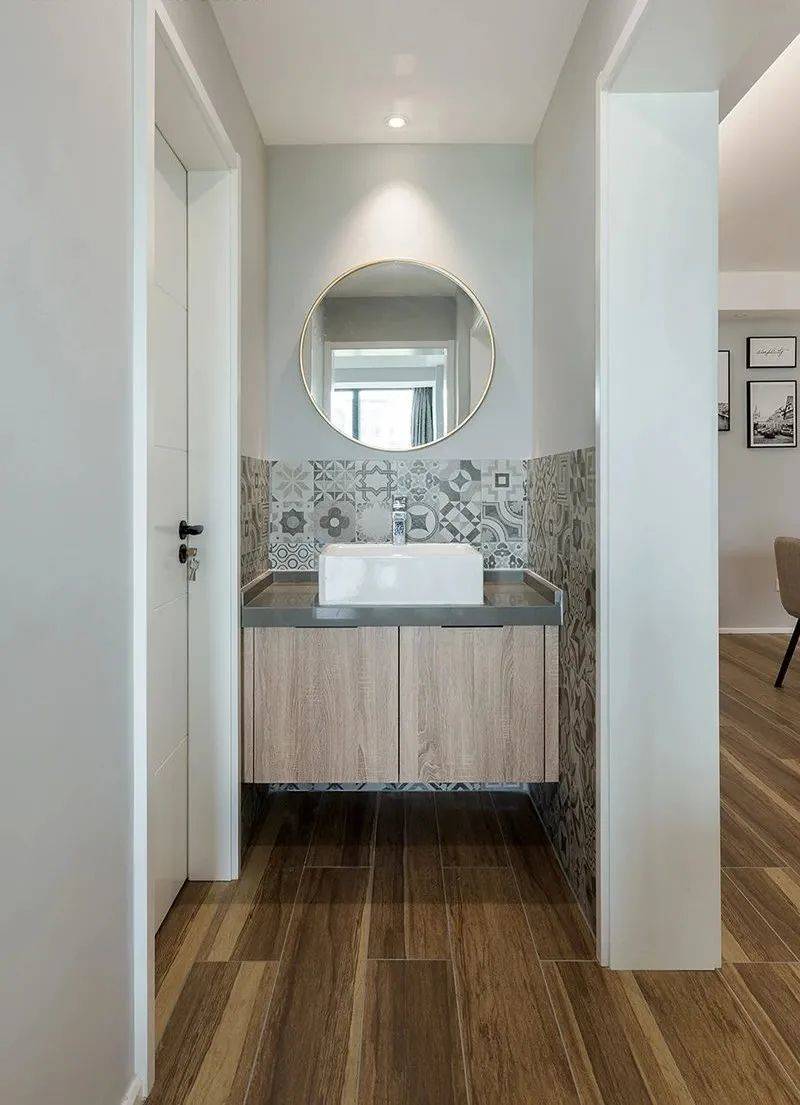 ⑤ Countertop
The sink should be made on the water barrier to prevent the water on the countertop to stay on the ground, it is best to do before and after, but also to prevent the water from seeping into the wall by the gap. Do not think that the water barrier does not work, the effect of the installation is certainly better than not installed!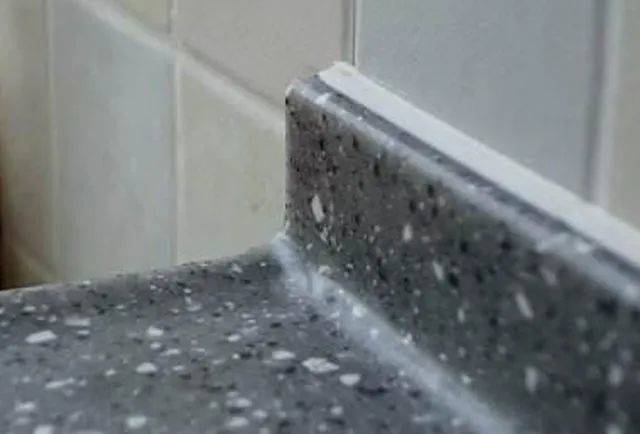 After the washbasin is moved out, you may feel a little bare and unattractive, so if there is enough space, you can make a partition to cover, like black frame glass, hollow partition is a good choice ~