Bathroom Business School 2020-11-17
Even if the bathroom is less than 5 square meters, wet and dry partition is not difficult to defeat me!
Today I give you some decoration inspiration, finishing the case of bathroom decoration!
Part.1 Black Aluminum Glass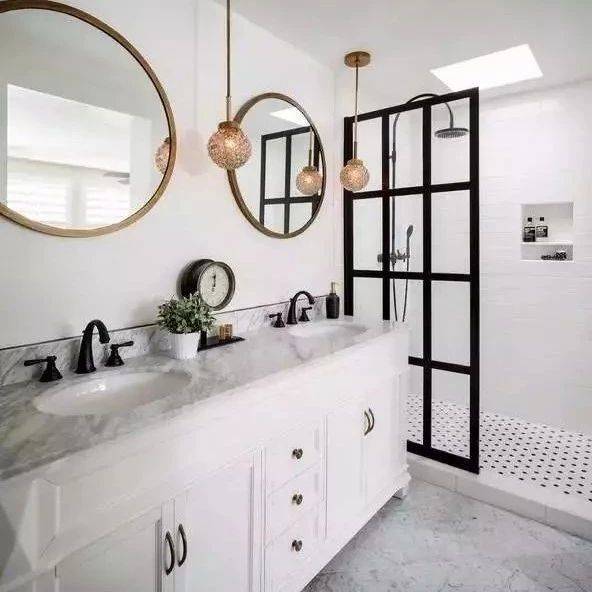 First look at this double use of the sink, but also with two mirrors, can meet two people at the same time. Wet and dry partition using a black aluminum glass partition, versatile and stylish.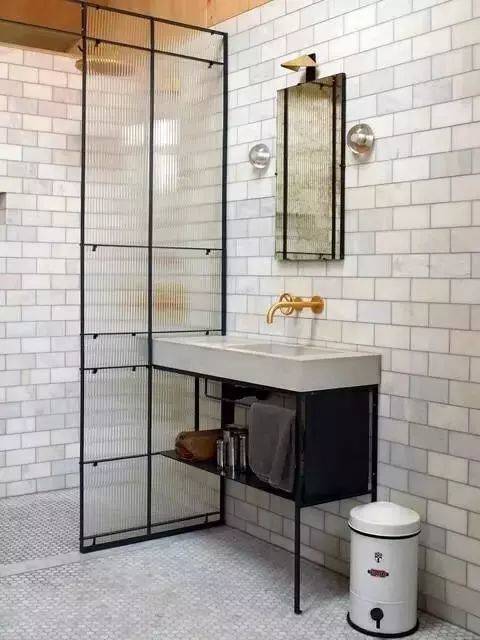 The lines are simple and smooth, and there is no sense of expansion in the small area bathroom.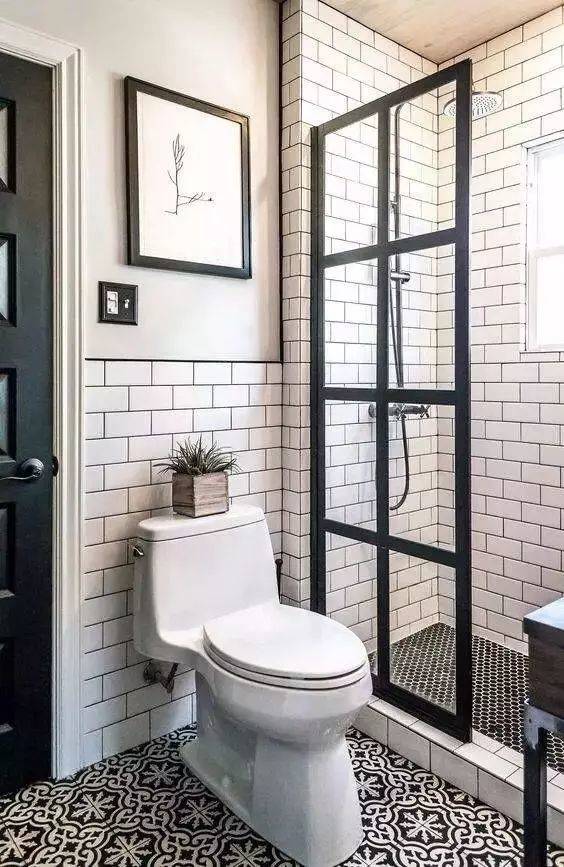 Before installing the partition, keep in mind that the installation of the floor is also very important to prevent water flow.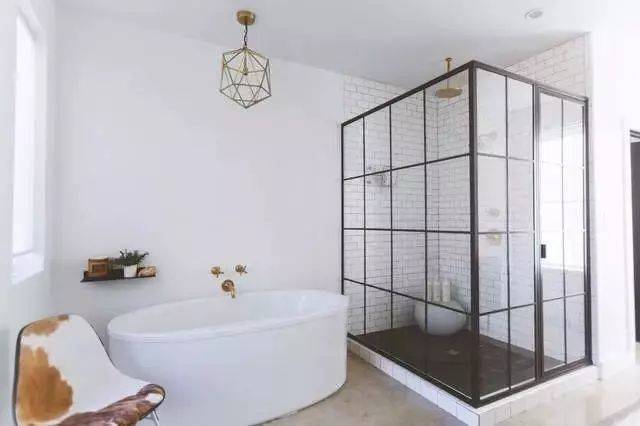 Made into a glass room style, very spacious, three-dimensional sense, to achieve a good wet and dry effect.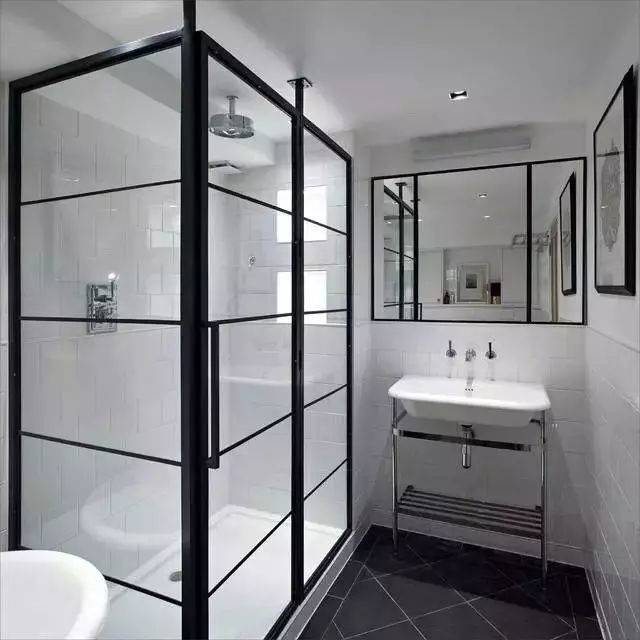 Clever partition.
Part.2 Glass Glass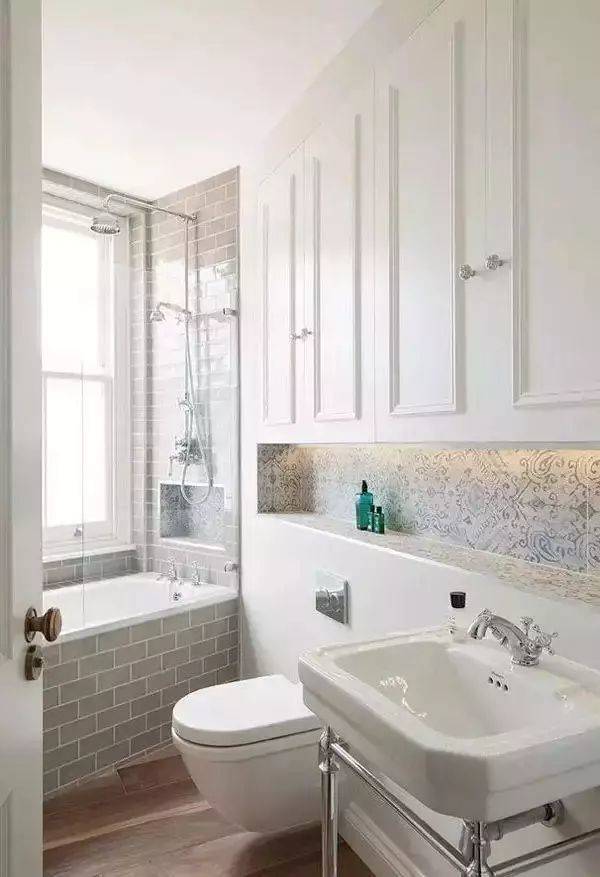 This bathroom is irregularly quadrilateral. Shower and bath combined in one, in order to prevent water splash, used the glass partition.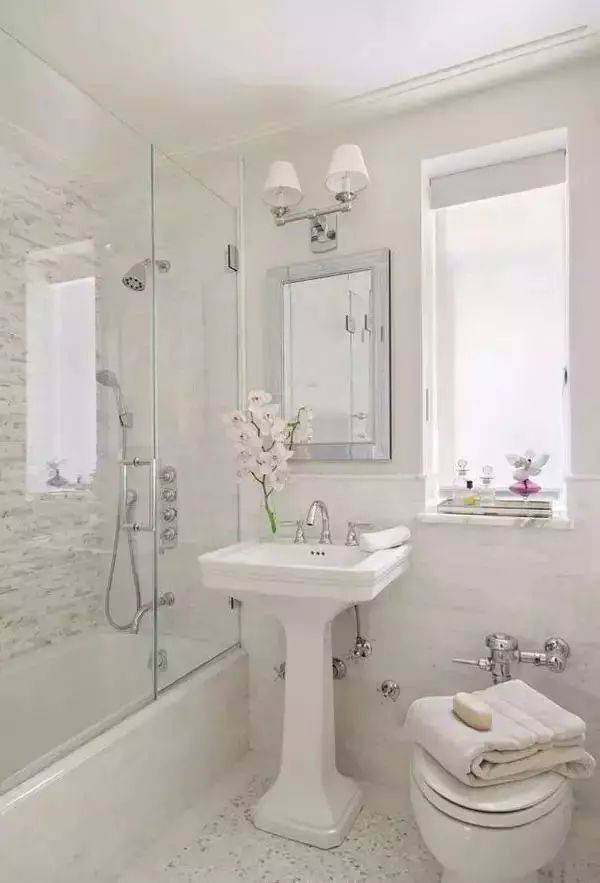 The same partitioning method is used.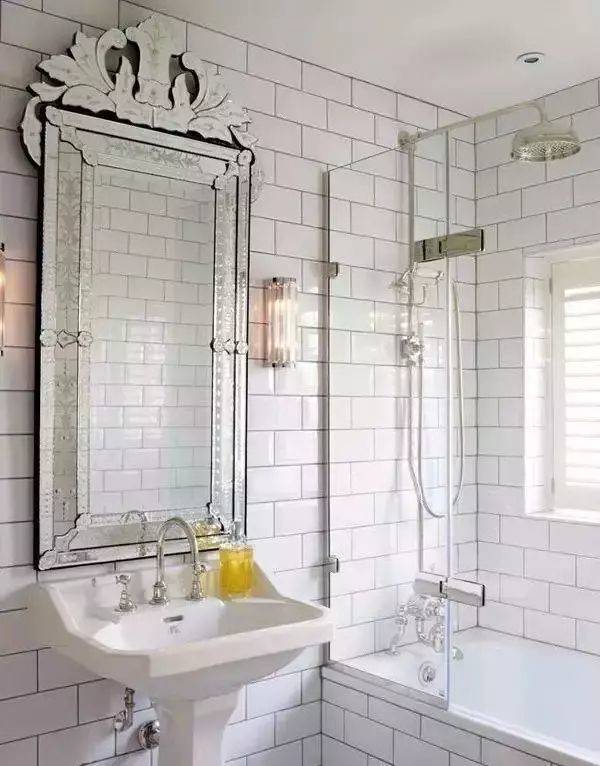 The flashy mirror is the highlight of the bathroom, making this area less monotonous.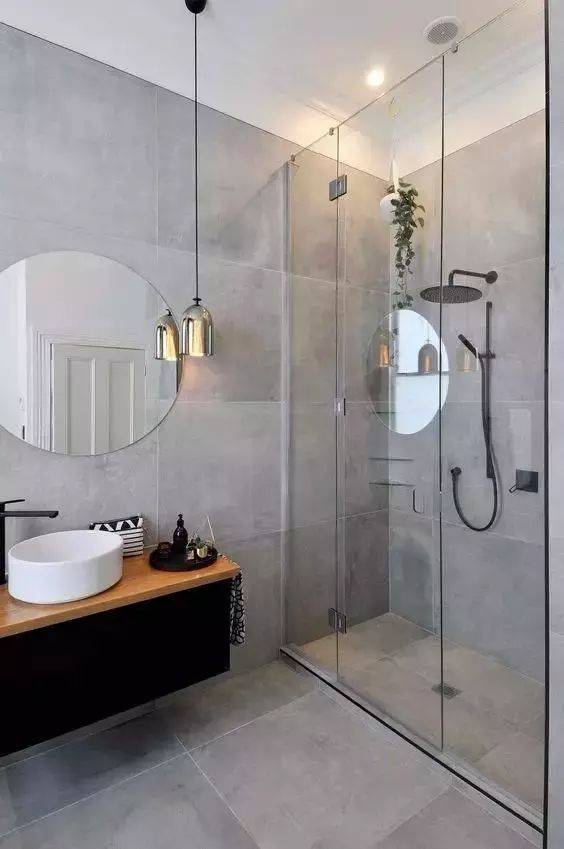 The frameless mirror and the frameless glass go well together.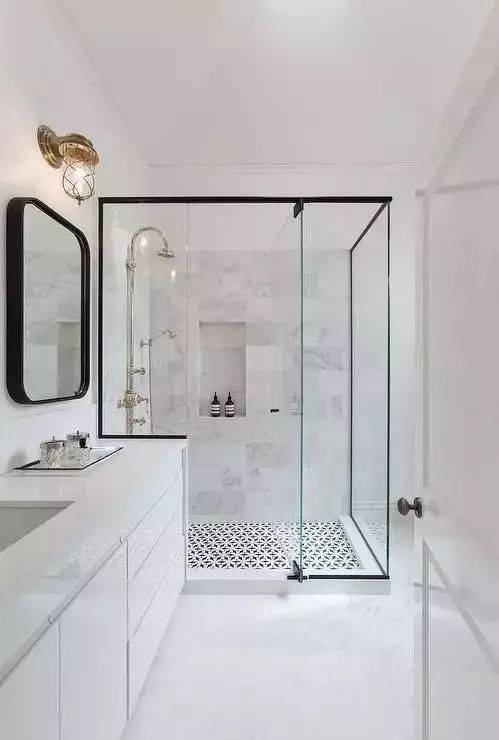 The solid color bathroom is stylish.
Feel the beauty of the design.
Part.3 Wall Partition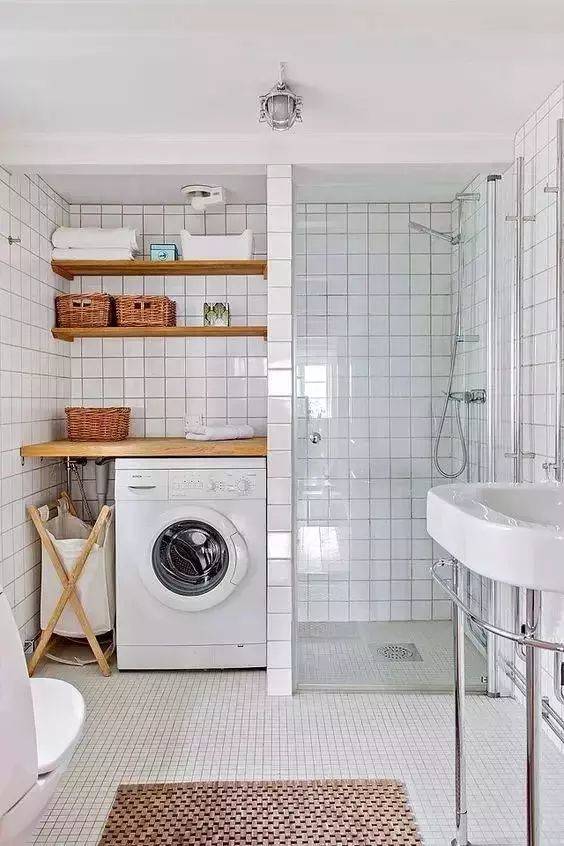 The wall partition between the shower area and the laundry area is strong and beautiful.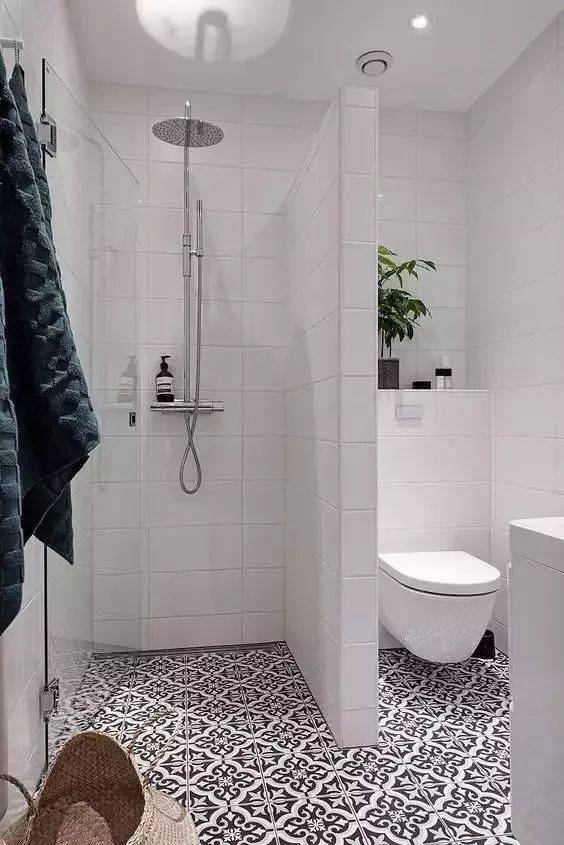 The wall partition makes two areas of the same space more independent and spacious.