Best Kitchen Sink Brands in 2022 – Buyers Guide And Reviews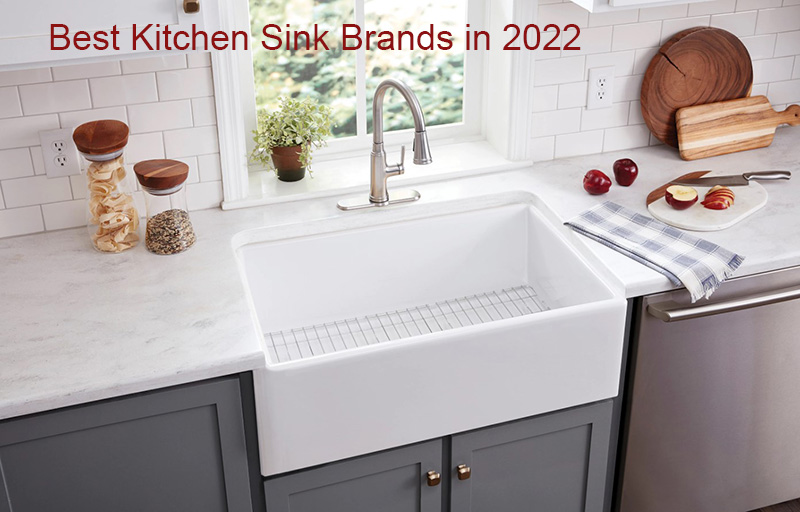 When you are intended to purchase a kitchen sink, you need to consider many factors, such as the materials, styles and brands. A good brand is the guaratee of quality and after-sale. So kitchen sink brand is an important factor that cannot be ignored. There are many popular kitchen sink brands around the world and you may be confused about them. In this post, we will list the best kitchen sink brands in 2022 for your reference.
Best kitchen sink brands of 2022
Blanco
Ruvati
Elkay
Kraus
Kohler
MR Direct
Rohl
Blanco

As one of the most popular sink brands in2022, Blanco is the choice of designers, builders and homeowners for quality sinks at affordable prices. Blanco is one of the best sink brands on the market today. No matter what kind of material the sink is, it has been recognized by thousands of customers.
Blanco has many years of experience in manufacturing kitchen sinks. The most popular products are granite composite sinks or granite kitchen sinks. Made of high-quality materials and elegant in style, these sinks are suitable for all types of kitchens. From single bowl sinks to double bowl sinks, all with the same quality and unique design. The aforementioned kitchen sinks from Blanco are high quality, affordable and durable. No matter how trends change, Blanco has you covered with styles that are durable and stylish. Countless positive reviews also attest to the quality, durability, and longevity of these sinks.
Blanco sinks are not only durable, but affordable enough to fit in every home. So, if you're looking for a new kitchen sink, Blanco is definitely a premium brand to consider.
Ruvati

Ruvati is one of the reputed brands in the world of kitchen sinks. The Ruvati sink is a high quality kitchen sink for any style of kitchen at an affordable price. Ruvati's design philosophy involves crafting exquisite sinks to the highest standards. Each product is designed with customers' real needs and preferences in mind. This commitment to design excellence is a core value of the Ruvati philosophy. and original ideas, inspiring custom homeowners to create a fully personalized ideal living space. Each unit has been thoughtfully designed to bring true luxury and sophistication to any home.
Ruvati's mission is to manufacture high quality products, which means their sinks are beautiful and stylish. These kitchen sinks are designed to last for decades, so you don't have to worry about these models becoming less reliable.
If you're looking for a quality kitchen sink at an affordable price, then Ruvati is a brand worth considering. Numerous Ruvati reviews prove that this brand can make a kitchen sink for just about everyone. From a variety of styles and clean designs to high-quality materials and time-tested craftsmanship, Ruvati kitchen sinks are a great addition to any kitchen.
Innovation is another strength of Ruvati. If you want a kitchen sink that takes as much advantage of the latest advances in the field as possible, you'll want to stick with Ruvati. All Ruvati sinks come with a lifetime rust-free guarantee.
Elkay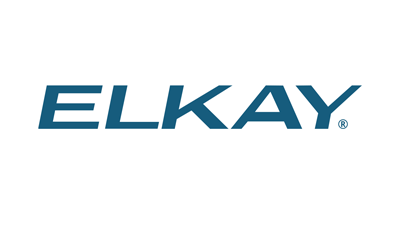 Without a doubt, Elkay is the sink brand you can trust in 2022. Elkay kitchen sinks are popular with housewives for their functional design, durability, ample warranty, and competitive pricing. Elkay is also known for the wide variety of sink materials compared to other leading brands.
Elkay has a solid reputation in the industry as a manufacturer of affordable, quality sinks. From stainless steel sinks to water purification systems, they prioritize quality while keeping costs low. Everyone has their own size and style. They are available in double hole, single hole, triple hole, undermount sinks. Available in different materials, sizes, mounting styles, depth options, colors and more. Elkay always has the perfect sink for any space and style of kitchen.
Kraus

There is no doubt that Kraus is a very good and reliable sink brand in 2022. Kraus sinks have many great features. This product comes with a Limited Lifetime Warranty thanks to premium materials that provide long-lasting coverage. Additionally, there is a wide variety of Kraus sinks on the market.
Kraus sinks are available in a variety of designs to add sparkle and an elegant look to your kitchen. They are available in a variety of shades and structures. Unique designs of Kraus sinks include stainless steel, satin finishes, and bronze.
Kraus sinks are manufactured with quality equipment, you will never be disappointed. In most cases, their products are made of stainless steel. In addition, the ceramic material is another special feature of Claus sinks.
All Kraus sinks made of pure steel are extremely strong. Materials used to manufacture Kraus sinks include stainless steel. In addition to that, they also contain durable ingredients to keep your sink lasting longer. The sink also comes with a wide pad to keep the sink durable.
Kohler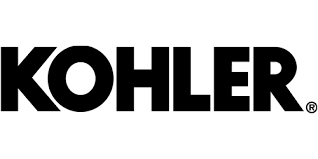 In 2022, Kohler sinks still occupies a certain share of the sink market. Featuring original designs comprised of striking finishes and colors, Kohler sinks are a great addition to a family room, family room, or anywhere else you can entertain guests.
Kohler professional sinks provide your kitchen with the looks, efficiency and performance a professional chef can use and enjoy. Organized, focused and stylish, these task centers make it easier for users to maneuver and reduce steps on the kitchen floor when prepping or cleaning up after a meal.
Kohler's utility sinks come in convenient styles and shapes to suit any home aesthetic, and their solid finish makes them durable. Whether it's your workshop, dog wash station, or laundry room, Kohler's multi-purpose sinks help you get the dirty jobs done with ease.
These are the most common sinks you'll notice when shopping for Kohler sinks. Each one is crafted to near-flawless perfection, designed to reduce plate clutter and are a great addition to any kitchen.
MR Direct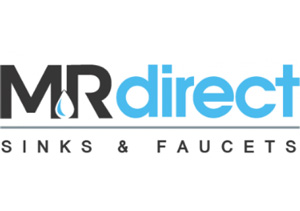 MR Direct is one of a new generation of sink manufacturers promising better prices and higher quality. The main reason for choosing the MR direct sink is to get a higher quality product at a lower price. Because MR Direct sells its own product directly, eliminating the middleman's price difference, customers can end up paying less for a high-quality sink.
MR Direct also offers an extensive catalog of sinks available, ensuring you will have no problem finding the right sink for your needs. With their hundreds of sinks available in a variety of different styles and materials such as stainless steel sinks, the TruGranite range and copper sinks, there is something for every customer to find a sink that suits the style of their kitchen
Another attractive feature of MR Direct is its customer service. Like any other online retailer, MR Direct needs to have a strong customer service department to handle customer questions, concerns, etc. You can rest assured that when you buy your sink from MR Direct, you are receiving first class customer service.
Rohl

Rohl is not as well-known as the previous brands, but it is still a brand worth considering. Rohl has several series of sinks to meet the needs of different families. Rohl stainless steel is not only beautiful, but also durable. They have a unique "zero edge" design with rounded corners that look smooth and clean.
Rohl stainless steel sinks also feature "Silent Coating" insulation to prevent annoying noise when using the sink. A particularly unique option for Rohl stainless steel sinks is the "Stainless Copper" finish. This beautiful finish combines the utility and elegant luster of stainless steel with a bold but very soft twist on the popular copper kitchen sink look.
Closing thoughts
The best kitchen sink brand is the one that meets your specific needs. The brands covered in this article are some of the best for the common needs of most users. Depending on your unique situation, other brands on this list may better suit your needs.